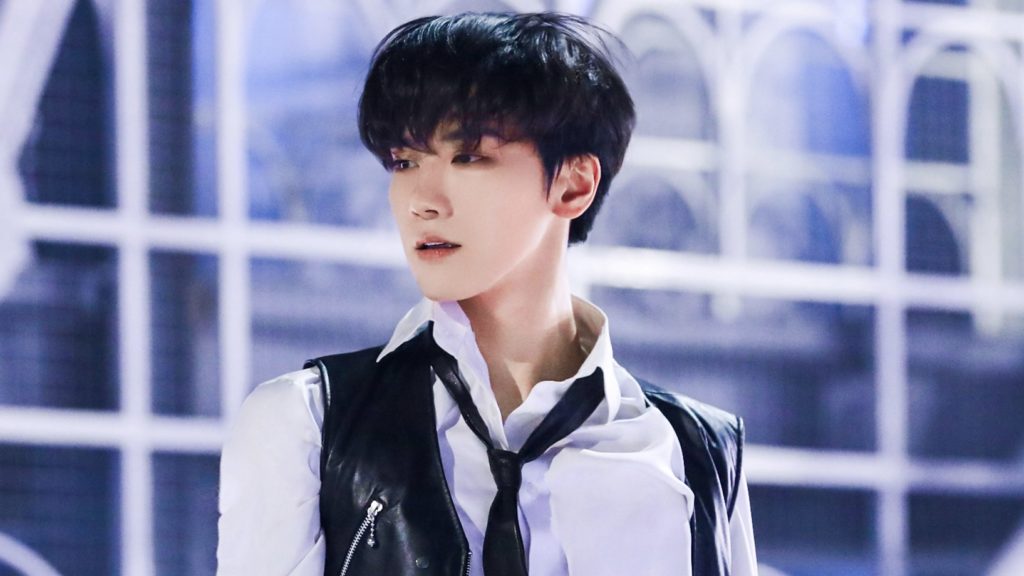 On Saturday, April 23, NCT and WayV's Ten Lee gifted fans with a surprise dance performance. The performance, which aired on the Great Dance Crew, was to a never before heard track. Ten left his fellow team leaders and the contestants in awe.
GDC Birthday Stage
In true Ten Lee fashion, the idol posted a drawing he made on Instagram, teasing the performance. The bold image, which is a mix of an eye and holding hands, includes the lyrics "I want every night, every night ma birthday."
Ten performed to an unreleased all-English song titled "Birthday." From the very beginning of the performance, the artist mesmerized viewers with his powerful stage presence. The choreography was smooth, precise, and intricate, almost seemingly effortless. Donned in bold leather pants, a dark vest, a white button-down, and bare feet, Ten commanded the stage.
The track has yet to be released officially but the snippet during Ten's performance left fans craving for more. The sultry love song paired with the expressive and graceful stage given by Ten showcased the idol's artistic versatility. Fei, another team leader, said "I like it so much that I wanna throw my microphone."
Ten then addressed the dance crew and said, "I prepared this song to wish every day is like your birthday and I really really love to stand on this stage and perform and show my production to you."
Great Dance Crew
The Great Dance Crew is a Chinese dance competition show where street dancers compete for the position of the strongest crew. The reality show releases weekly episodes on the YOUKU YouTube channel.
As a team leader on Great Dance Crew, Ten mentors aspiring dancers. He is joined by fellow team leaders WSJN's Cheng Xiao, INTO1's Santa, Miss A's Fei, and host Alec Su. With just two episodes, the show has already drawn in fans. Each of the team leaders provides mentoring for contestants with an occasional demonstration that mesmerizes dancers both the dancers and viewers of the show.
Follow the program's Twitter and keep up with the show, airing every Saturday, on YouTube. For more updates on Ten, be sure to follow his Instagram and WayV's socials here!