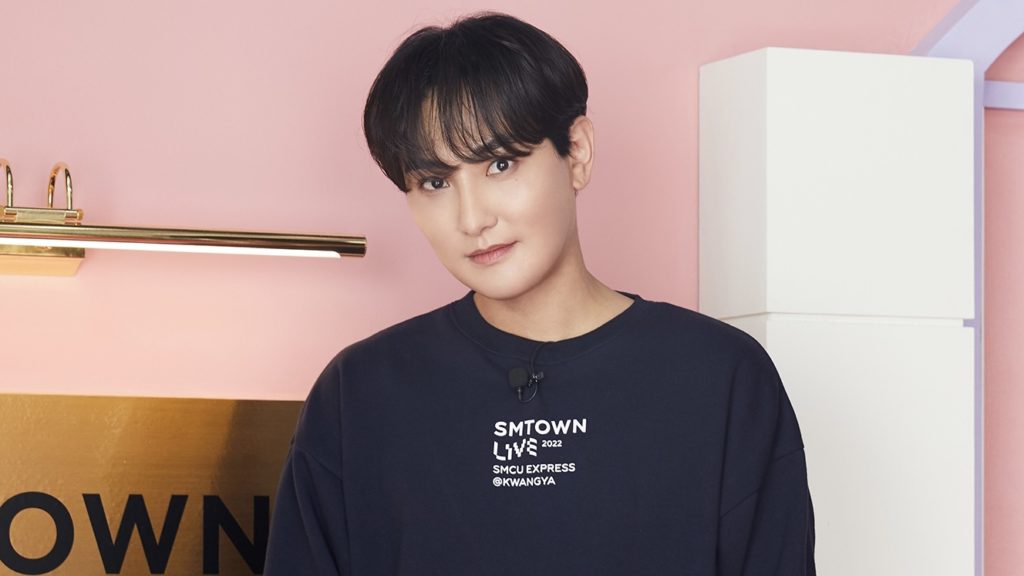 After his appearance at last year's SMTOWN Live: Cultural Humanity concert, Kangta is back to give an outstanding performance at SMTOWN LIVE 2022: SMCU EXPRESS@KWANGYA. Last year, he reached a milestone of 25 years with SM Entertainment. To celebrate, he released three singles: "Freezing," "Christmas in July," and "Maybe." Another mark of his 25th anniversary was spearheading SM Congress 2021 to announce the remastered release of SM's old catalog.
Free to Fly 2021
He first started his trip in KWANGYA performing "Free to Fly 2021." The song originally appeared on H.O.T.'s 1997 album Wolf and Sheep. The autumn afternoon set really took us through the emotions of the song. It's a story of a relationship slowly breaking apart, as one piece of the relationship urges the other to forget. Although he previously performed this with a group, Kangta was able to add his unique style that complemented the original.
Sending Love from SMTOWN
During his ment, he mentioned his gratitude for being a part of SMTOWN. "By connecting with the junior artist in one universe, I feel like I have a stronger bond with them."  He also thanked fans for being with him during the show. 
He ended his trip by performing his latest single "Maybe." The track describes the feeling of falling in love with your partner and wishing you could be together for the long hall. With a simple backdrop, fans were able to really focus on Kangta's soothing, but powerful vocals. Whether you've been a long-time fan of his, or just added a few songs to your playlist, Kangta was a great start to the show.
Get to Know Kangta
Kangta debuted in SM Entertainment's first official boy group, H.O.T., and has been a force in the industry ever since. Along with being a recording artist, he's taken on many acting projects in Korea and China, in shows like Magic Touch of Faith and Loveholic. In 2015 he was named one of the creative directors of the company!
If you want to read more about this year's SM concert check out our coverage of GOT THE BEAT's debut performance.