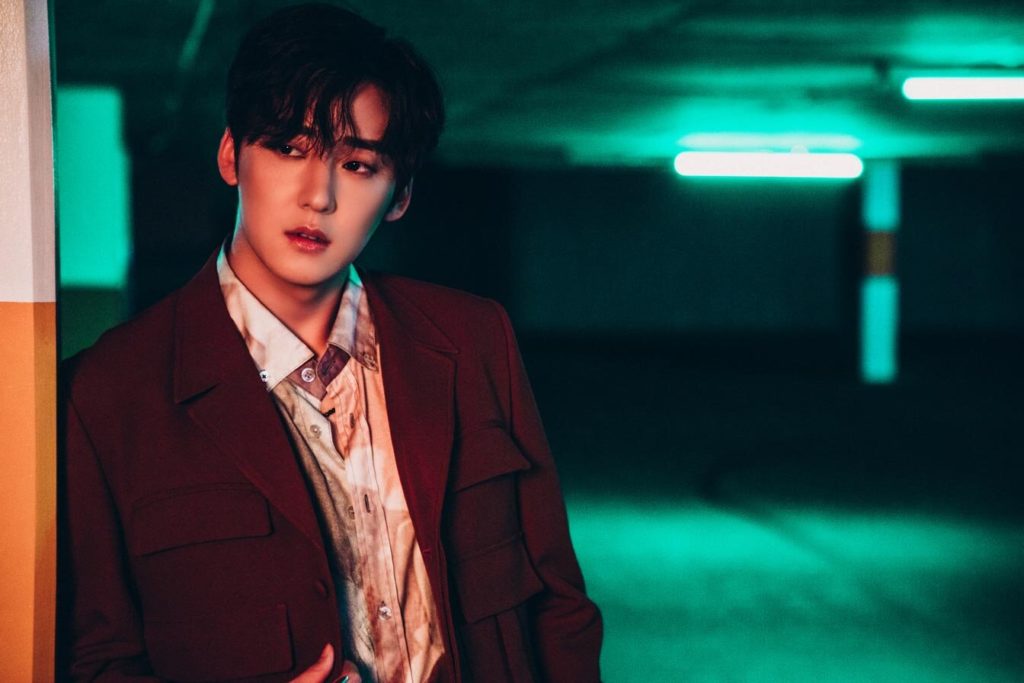 On July 25 at 11 AM KST, Kevin Woo, solo artist and former member of U-KISS, joined the "INSIDE K-POP" series on Clubhouse to discuss his latest single "Got It." Kevin, alongside his manager and older sister Deanna Woo, shared their experiences working together, moving to Korea, and more in this episode hosted by Korean-American songwriter and A&R Danny Chung, Isabel Chi, and EnVi Media's very own Azadeh Valanejad and Davonna Giplin.
Getting to Know Kevin Woo
At 15 years old, Bay Area-native Kevin Woo packed his bags and went to Seoul to pursue his dream of being a singer. "It was strange to me to send my 15-year-old brother to Korea from our small town in Norcal to venture off into his dream," Deanna Woo shared. "It was a quick decision because we all knew that Kevin was very interested in music and he grew up listening to Se7en, RAIN, and all the K-pop idols." Because of his young age, their family did not want to send him alone, so his mother joined him in Korea while Deanna and their father stayed in Northern California.
In spite of knowing Korean and being Korean-American, Kevin shared that he experienced some issues adjusting to South Korea, noting that the age and business hierarchies took some time to get used to during his training period and early days as a member of U-KISS. He debuted in the K-pop group U-KISS in 2008, and eventually left the group in 2017. Since then, he has been focusing on his own career. 
Since his debut in U-KISS, he's established his own brand, from gigs like hosting the K-pop variety program After School Club and MNET's global concerts K-Con, to creating a social media presence through his cooking livestream, Kevin's Kitchen, and videos on TikTok. Recently, Kevin Woo became the first K-pop idol to venture into non-fungible tokens, or NFTs, starting KOLLEKTION.
Getting Vulnerable with "Got It"
On June 29, Kevin Woo released the retro R&B track "Got It," his first song as an independent artist, and one entirely in English. "Got It" was written by Kevin and Alex Syps and produced by Shintaro Yasuda, who has written for international superstars like Ariana Grande and The Weeknd. The song combines elements from pop, R&B and retro music, perfectly reflecting Kevin's musical inspiration. 
The lyrics of "Got It" describe a toxic relationship. "I just wanted to be vulnerable and express my experiences through a song. Some relationships aren't the best for you, but hey, we all have our guilty pleasures. It's just saying that person's got it—that x-factor. And I always find myself gravitating back to them." Kevin added, "I envision a night drive while listening to this song."
Kevin describes "Got It" as his American debut. He plans to continue to make English music. "As a K-pop artist, I always envision myself performing and releasing music out here, because this is where I grew up and this is where I dreamt of becoming a singer. I can express myself the best when I sing and write in English."
He also shared that the song has dance vibes to it, a staple for K-pop, and an element he wants to continue to have in his music moving forward. "When I'm making music I always have to think about the choreography and the performance."
On Kevin Woo's Inspiration
Growing up, some of Kevin Woo's favorite artists were Usher and Ne-Yo. His love for R&B and pop has not died down, with Kevin's dream collaboration being Ariana Grande. He also would like to collaborate with The Weeknd, Bazzi, and Troye Sivan. 
In the K-pop realm and his own inner circle, Kevin shared that he would love to collaborate with Eric Nam and Jae from Day6. Some of the artists he listens to are BTS, NCT, The Boyz, Twice, LOONA, and BLACKPINK, noting that he is a huge "Blink." "I just have so much respect for these kids. As K-pop has evolved there are just more and more things they have to do especially with social media being more relevant." 
An avid fan of K-pop, Kevin Woo shared that he keeps up with the trends and music. Even though he is from the "2nd generation of K-pop," Kevin has maintained his presence through his social media and creating his own content. He watches lots of videos himself and draws inspiration from the things he likes. If something makes him laugh, he notes it. 
On the inspiration behind his songwriting, Kevin shared his own process. After his departure from U-KISS, he began writing his own music, and with time, he's gotten better. "First, I listen to the track and I just see the overall vibe. Then, if there is a certain tone of a song, then I pull from my memory and experiences. Most of my songs are from personal experiences. Sometimes I like to use my imagination and see inspirations I get from movies or different songs. It's a mixture sometimes. When writing, being honest with your emotions is key."
What's Next for Kevin Woo?
Kevin hopes that his musical journey will help Asian artists in the future. "In the next 5 to 10 years, I really want more Asians represented in America and more diverse music on the radio, on award shows. I just want more Asians and Koreans in the mainstream media. I think we have so much talent and the world is now recognizing it." 
At the end of the broadcast, Kevin was sure to thank his fans, KLOVERS, short for "Kevin Lovers," expressing his gratitude in English, Korean, and Japanese. He hopes that KLOVERS will enjoy his upcoming content. 
In the near future, KLOVERS can expect more music, live concerts, and in-person events. On August 6, he will have his first live performance since the pandemic began in Texas. He will perform at Arlington Backyard.
Be sure to check out "Got It" and follow Kevin Woo on his Sessions, Instagram, TikTok, and YouTube. You can also follow Deanna Woo's "Tokyo Whispers" podcast, about foreigners based in Tokyo, on Apple Music, Spotify, and other streaming platforms. 
Want more music breakdowns? Check out our coverage of BM's "Broken Me" here.
Thumbnail courtesy of Kevin Woo.