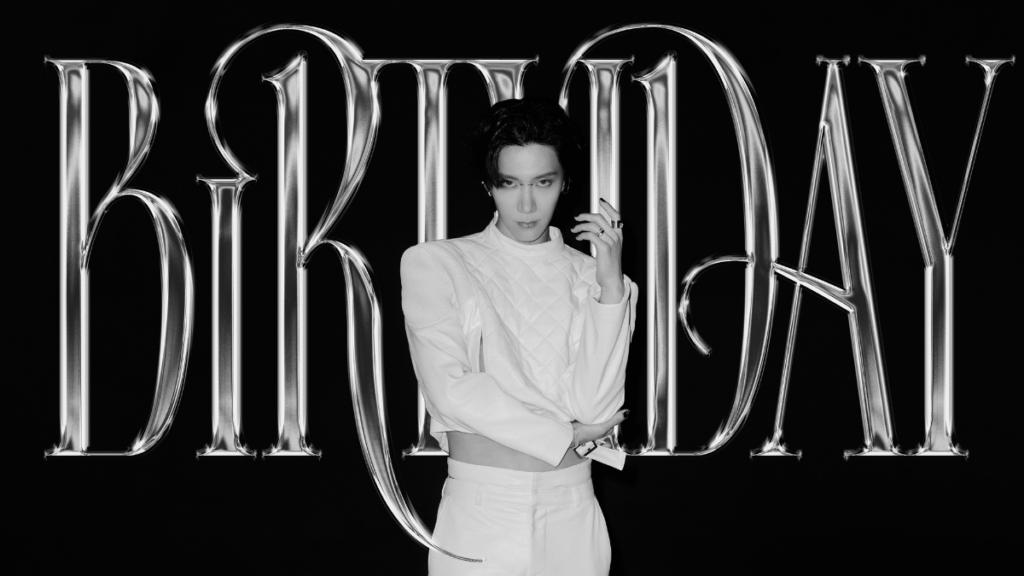 NCT's Ten Lee—one of K-pop's most prominent multi-hyphenated idols—consistently proves his performing prowess, and "Birthday" is his newest masterpiece. After starring in the Chinese street-dancing competition Great Dance Crew, the Thai artist returned with his fourth solo track. As Ten's first single under the NCT LAB project, "Birthday" was released on October 26 at 6 PM KST.
Dance, Dance, Dance
"Birthday" made its debut on a dance stage. Earlier this year in April, Ten performed a snippet of the electronic R&B track in YOUKU's Great Dance Crew. As one of the competing dance crews' leaders, the show allowed him to demonstrate his skills and artistry with thoughtfully-crafted performances.
The performance left not only those in the studio gaping in awe but also viewers online. Fans flocked online to express their love and support for the idol. After all, "Birthday" came out of nowhere, with its only hint an Instagram post of Ten's own artwork. Soon enough, people started to ask for more. Little did they know that their wish would be granted in a few months.
Wrapped in Devotion
On October 20, five days after a gig in his home soil with WayV, Ten announced the surprising, yet highly-anticipated news: "Birthday" is officially his next solo single. Along with the announcement were teasers to visualize the single. Clad in black with a chain belt around his waist, Ten's beauty is emphasized under the bright lights.
Black and white serve as the dominant colors of "Birthday." In the second set of teasers, Ten wears a black blazer adorned with pins over a white dress shirt, showing an elevated take of his look in Great Dance Crew. He also dons an all-white fit, all the more prominent against the pitch-black background. To top it off, Ten's hands are decorated with intricate jewelry and boldly-painted nails, giving the looks a glamorous feel.
Every Minute is Worth the Celebration
Ten's solo tracks have three things in common: ethereal instrumentals, vibrant choreography, and a dashing statement of self-expression. "Birthday" is no exception; in the song, Ten expresses himself as a bold and sincere lover. SM Entertainment described the song—written by Corey Sanders, Sam Gray, Steve Manovski, and PixelWave—as having a "dreamy atmosphere." While it starts minimally with tender drum and marimba sounds, "Birthday" gradually erupts into a symphony of electronic synths. Ten's voice, smooth and sultry, emphasizes the song's enticing lyrics.
Ten dances his heart out in the "Birthday" music video. The video is packed with intense shots of solo choreography as well as dance moves portraying passionate love. As the song title implies, scenes alluding to one's birth are present in the video—from the zoomed-in clock shots to Ten emerging from a body of water. All in all, "Birthday" is Ten at his rawest yet. Through the song, he expresses his passion for art and sheer dedication.
"Birthday" is now available on streaming platforms.
Fellow NCT member Doyoung released a new single featuring actress Kim Min Ha, titled "Fallin'." Read all about it here!