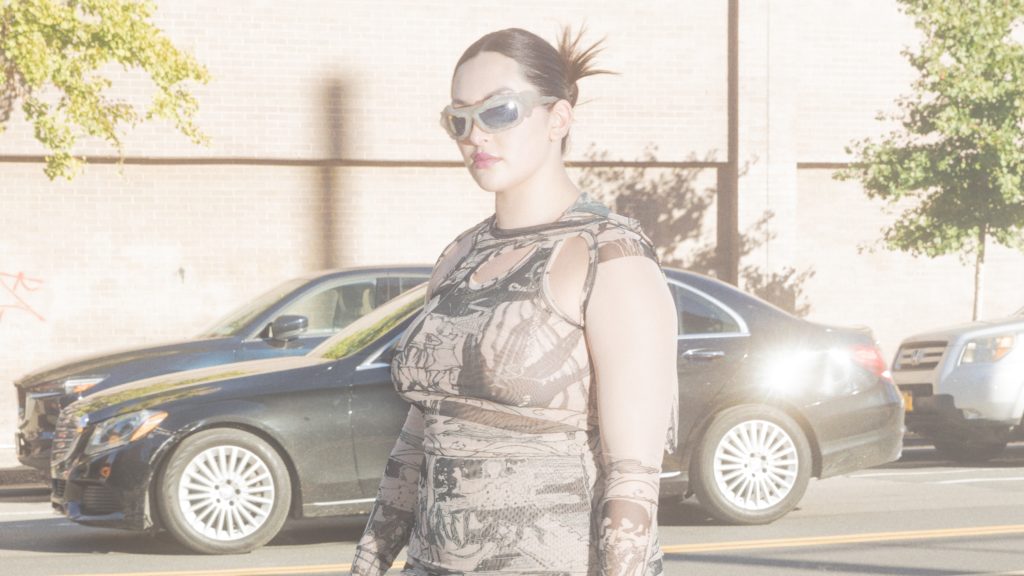 Japanese-American multifaceted star Yumi Nu has consistently made headlines for her barrier-breaking achievements. From history-making modeling gigs to founding her own clothing brand, the successful model has accumulated a long list of accolades. In addition to gracing fashion campaigns and fronting magazines, the artist is also a purveyor of whimsical music. The latest addition to Yumi's music portfolio is the single "25," a song described as a "celebration of every misstep and every triumph that led her through year 25 of life."
25
Better known for her modeling career, alt-R&B artist Yumi Nu presented her latest single on October 27. Stepping into a fully-formed version of her artistry that she has been exploring through previous releases, "25" is an airy melody with a bounding bass line whose lyrics — co-written by Yumi and Kayhan Azadi — reflect on the obstacles on her journey and the outcome of embracing herself.
Having started her career at a young age, Yumi explains the song is an ode to her growth up to this moment. "I just turned 26, but in my 25th year I had a lot of realizations and proud moments of how far I've come," the singer shared. "This past year I had a big detachment of who I used to be from who I am now. And this song talks about shedding that old layer of skin that you used to call home but doesn't feel right anymore."
New Beginnings
After a brief hiatus from the music industry — Yumi had previously released music through Dim Mak records — the singer presented her debut EP Hajime in 2022. The record, released in May to celebrate AAPI Heritage Month, dabbed into alt-R&B and indie-infused sounds with tracks like "Illusions" and "Sin." With the theme of 'beginnings' — after all, hajime is the Japanese word for beginning — threading six songs, the EP was positively received for its raw authenticity and the "endearingly vulnerable artistry" showcased by Nu.
Beyond music, Yumi Nu has consolidated her place as one of the top Asian American models. In May 2022, she became the first plus-size Asian-American cover star of the Sports Illustrated Swimsuit Issue. The model has also landed the cover of American Vogue, Vogue Japan, Vogue Hong Kong, and Teen Vogue — alongside her sister Natalie Nootenboom. Additionally, Yumi has participated in campaigns for brands like Calvin Klein and modeled on the runways of brands such as Jacquemus, Puma, and Jason Wu. Most recently, the multihyphenate announced the launch of her inclusive fashion brand Blueki, a project she conceptualized with the goal of guaranteeing that "anyone of any size will be able to own long-lasting, timeless pieces made with care."
Achieving new milestones at a time, Yumi Nu continues to embrace her dexterous artistry and prove her range with "25." Music might be just one of her many talents, but it is one where her self-exploration of feelings makes her the most relatable.
Check out Yumi Nu's music on Spotify, Apple Music, and YouTube, and be sure to follow her on Instagram, Twitter, and TikTok to keep up with her latest updates.
Interested in more music releases? Read everything about VeeAlwaysHere's EP, ego: playlist I here.