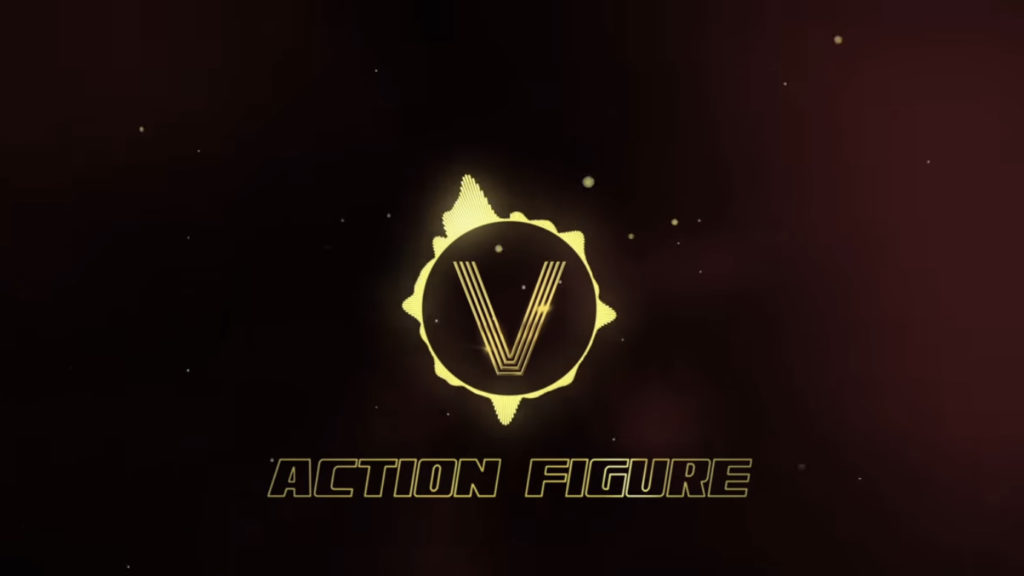 From debuting as a unit with WayV Kun & Xiaojun to a guest appearance at the SM Congress 2021, WayV's leader, Kun, has had a busy summer thus far. Even so, Kun has not stopped creating new music. In the most recent "Play V" episode released on July 2, Kun arranged a remix of WayV's song "Action Figure." Kun posted an instrumental version of the song on his Soundcloud. 
The remix adds a suspenseful twist to the original track. "Action Figure (Kun Remix Ver)" starts off with a bang as the members say "I'm an action figure" before there is a sudden drop in the music. The song slows down with a percussion heavy instrumentation that builds up as the chorus progresses for another drop in time for Yangyang's rap verse. As the rap switches from Yangyang to Lucas, the piano becomes more prominent, setting up the song for the next chorus, which grows in intensity and volume. The next drop takes on a more EDM-style vibe with a heavy bass suitable for a dance break, only returning to the subtle piano just in time for breathtaking vocals from Xiaojun, Kun, and Ten. The remix closes with a final chorus, just as powerful as the first line of the remix.
Teasing the Drop
Kun initially teased the release of his remix in the "Back To You" special VLIVE he did with his fellow WayV member Xiaojun, who debuted with him as a duo in early June. In a live broadcast on June 24, Kun also shared that the cover was postponed, finally being released after going through multiple revisions.
On June 30, Kun took to Instagram and Weibo, teasing a new creation. The snippet of his remix displayed a greater emphasis on the instruments, introducing new sounds to the brass-heavy track. 
View this post on Instagram
Love From The Members
Kun's fellow WayV members showed their leader some love by reposting the remix on their personal Weibo accounts. The youngest member, Yangyang, wrote a heartwarming paragraph praising Kun's versatility as an artist and an individual. 
210702 Weibo post#YANGYANG #刘扬扬 #양양

(Reposting Kun's Action Figure Remix)
"Where did this person brimming with talent come from? It's WAYV's leader Qian Kun ??96/01/01 The group's only composer ?NO.1 worldwide trend ?? Off-stage an all-rounder, on stage an ace ??" + pic.twitter.com/FxcYdlS4Lr

— yangyang pics (@archiveyangyang) July 2, 2021
An Enthusiastic Response 
Kun's recent drop also met praise from NCTzens and WayZenNi.
only hot people listen to action figure remix version by kun.

— ◡̈ (@acesneo) July 2, 2021
me mentally kinda exhausted but then remember theres an action figure remix by one and only QIAN KUN pic.twitter.com/A1ZJL1ErKa

— dean (@liunebeo) July 2, 2021
kun's action figure remix first thing in the morning before anything else. im doing the right thing ?

— N. (@wwsfishy) July 5, 2021
ระฆังดังเพราะคนตี action figure เสียงดีเพราะคุนรีมิกซ์ pic.twitter.com/Dw4OjxkSPV

— KUN Thailand ?? (@qiankun96_th) July 2, 2021
Kun Experimenting with Music
Kun is no stranger to creating his own beats. He has teased his abilities on multiple occasions, most notably on the track for Yangyang's rap "Leonidas" and WayV's "Turn Back Time" comeback promotional content. Kun's creations are readily available for fans to listen to on his Soundcloud!
Kun has also posted some of his music on WayV's official YouTube channel for the "Play V" series, where WayV post their music covers. Through his various music-related content, Kun has shown his expertise in singing and production.
What's Next?
On a recent Yizhibo live, Kun revealed that he is working on another music project for his fellow WayV member Hendery. Kun told fans that he is currently awaiting feedback. This collaboration was initially revealed in a fansign earlier this year. Hendery shared with a fan that he was going to release a self-composed song with Kun. 
Perhaps these recent projects are teasing new content; perhaps this song is simply a gift for fans. Regardless, NCTzens and WayZenNi love to see Kun perfecting his craft!
Want to learn more about Kun? Be sure to read up on WayV's first duo debut with Kun and Xiaojun here!
Thumbnail courtesy of SM Entertainment.