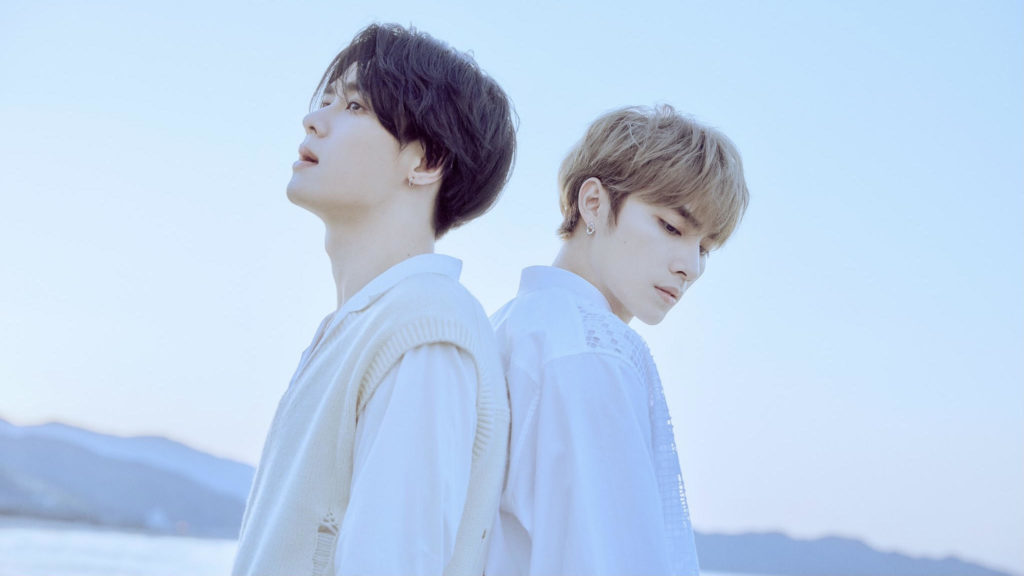 WayV surprised fans with new music and a new, first official subunit featuring Kun and Xiaojun! On June 16 at 6 PM KST, the two vocalists released a single album consisting of the three songs: "Back To You," "Sleepless," and "Back To You (Eng Ver.)." The three ballads pluck at listener's heartstrings with the emotional vocals. 
A Vulnerable Song and Music Video
The first song and the title track, "Back To You," was written by Wang Jing Yun and composed by Lee Jong Han and Jin Min Ho. The opening track was a soft ballad about the pain of a romance where the feelings slowly extinguished over time. It built up to a powerful final chorus, where Kun sang "How can I live if I can't breathe / How will it twinkle when it gets cold / I have no choice but to watch love dying down for awhile." Xiaojun also flaunted his powerful vocals—after all, no WayV title track is complete without one of his high notes. Similarly, the English version of "Back To You" shared an emotional tale about a relationship gone south. The English lyrics were written by Sami Khan and Adrian McKinnon.
To match the vulnerable feeling of "Back To You," Kun and Xiaojun embarked on a journey into nature for the music video for "Back To You." The two men biked through a forest with tall trees as well as the beach, where they sang their hearts out. Their expressions showed nothing but anguish as they recalled the bitter feeling of falling out of love.
A Sleepless Tale of Yearning and Regret
Next on the single album was "Sleepless," written by Wang Jing Yun and composed by Andrew Choi and minGtion. The song began with a soft piano, gradually adding in more instruments as the track progressed. Kun and Xiaojun boasted their clear, prince-like vocals in "Sleepless" while they yearned for a former lover in the lyrics. The words expressed that the loss of a lover leads to sleeplessness— a direct reference to the song's title.
A Surprise Drop
The release of "Back To You" was initially teased on June 11 with an image of Xiaojun and Kun walking along the beach with bicycles, adorning classic all-white boyband suits. Leading up to June 16, WayV released photos each day until June 15, when they dropped the music video teaser.
WayV-KUN&XIAOJUN Single 'Back To You'

COMING SOON!#WayV #WeiShenV #威神V#KUN #钱锟 #XIAOJUN #肖俊 pic.twitter.com/c3XnZxRUNN

— WayV (@WayV_official) June 10, 2021
A Throwback to Rainbow V
This was not Kun and Xiaojun's first time performing as a unit. In 2019, WayV had a mini YouTube series called "RainbowV" where the seven-member group split into various units to showcase their different talents. Among them was a dance unit with Ten and Winwin, a freestyle unit with Lucas, Hendery, and Yangyang, and a vocal unit with Kun and Xiaojun. 
Kun and Xiaojun not only got to show off their chemistry as a duo, but also their vocals. This was their first time performing a vocal heavy song following their debut with the fresh, Latin-influenced trap track "Regular" in January 2019. Xiaojun and Kun planned out and recorded a music video of their own cover of Khalil Fong's song "Red Bean."
Although this album was only three songs long, it certainly exceeded fan expectations and unveiled more of Kun and Xiaojun's abilities as artists. 
Need the latest WayV news? Check out our piece on their upcoming pet merch collection here!
Thumbnail Courtesy of SM Entertainment