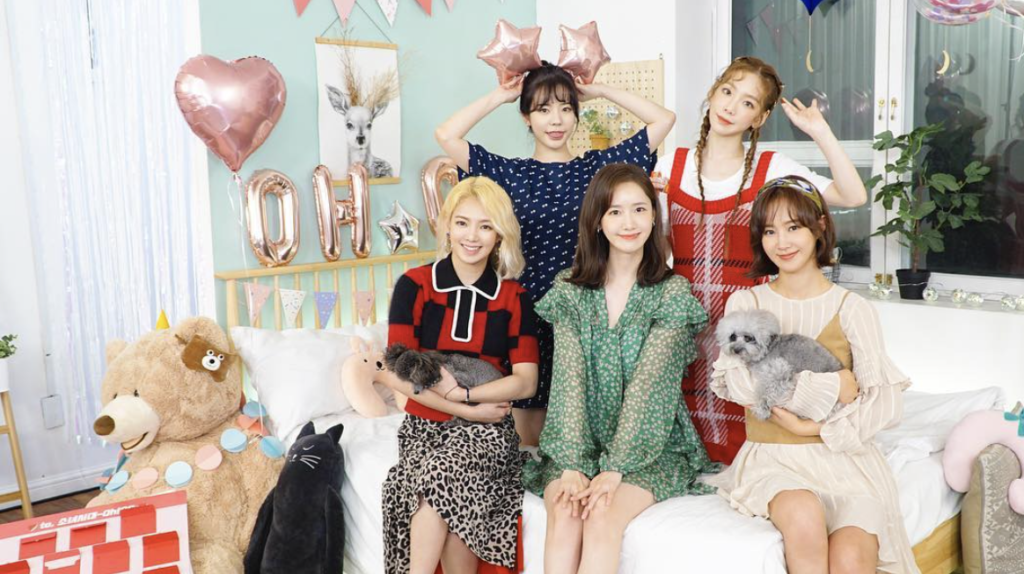 Dear SNSD,
I'm not sure how I can even begin to describe my respect and love for you in a simple letter. Having been a SONE since I was in elementary school, there are far too many things I can only dream of saying directly to you if given the chance. Hopefully, I can effectively convey my feelings in this letter I was allowed to write.
I truly never thought my cousin showing me The Boys music video in October of 2011 would lead me to where I am now, nearly 10 years later. I was going through a rough time making new friends after moving to a new town, consequently having to move schools and dance studios. That one 5-minute video changed my life forever. It not only introduced me to K-Pop as a whole, which has allowed me to meet some of the most amazing people, but it also introduced me to one of my favorite groups of girls I have ever seen.
Between your multi-talented members, nearly flawless discography, amazing choreographies, and a multitude of iconic hit songs, no wonder you are known as the nation's girl group. You electrified my already existing passion for dancing and singing and allowed me to find many different emotions through music. I truly don't know what I would be doing today if I wasn't a SONE.
Many idol girl groups have been criticized by Western media for being 'too robotic' or 'manufactured'. But as a long-time fan, I have seen exactly the opposite. It's also easy to see you all have big hearts and are truly passionate about what you do. You have helped me discover passions and interests I didn't even know I had. You also helped redefine femininity for me through your multitude of concepts, never shying away from a new look, in a world where many people will try to place you in a box.
Even though you are not currently active as a group, I am immensely proud of both what you have accomplished together and individually in only 13 and a half years. I will always be excitedly awaiting your plans as solo artists and hopefully—one day soon—as a group.
Thank you so much for everything,
Jeanne | @leninctzen
Read another heartfelt letter to Blackpink here!
Thumbnail courtesy of SM Entertainment