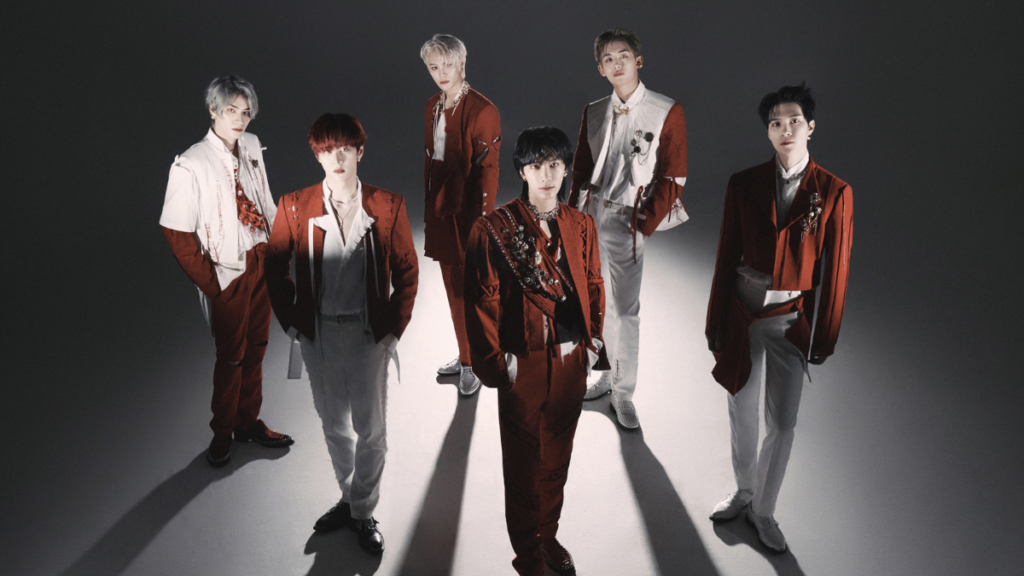 After months of anticipation, the world witnessed WayV's comeback with Phantom on December 28. Since their debut in 2019, WayV have established their unique "Vision" — a symphony of pop and hip-hop with otherworldly, cinematic visuals to boot. Additionally, rather than boxing themselves in one single category, WayV describe their music as "Asian pop," as their discography is in Mandarin, Korean, and English. With this distinct flair, the boy group has gained recognition in the international music sphere, from receiving the Best New Asian Artist award in Mnet Asian Music Award (MAMA) 2019 to placing #9 on Billboard's World Albums Chart in 2020.
WayV's title songs, including "Moonwalk" and "Kick Back," are filled with theatrical sounds and dynamic choreography that showcase the group's synergy. While these songs can be a great introduction to the sound of WayV, there are also some B-sides that shouldn't go unnoticed. Their songs encompass many genres, including suave R&B tracks to heartwarming ballads that highlight their abilities as a group. To celebrate their return, EnVi lists some of WayV's must-listen B-sides.
"Say It"
"Say It" is the third track of WayV's first mini-album, Take Off, released in 2019. The song combines WayV's signature piano and string sounds with EDM. "Say It," written by LDN Noise, Andrew Choi, and Lauren Dyson, combines medium-tempo verses with a high-energy chorus. The group sings about a complicated relationship built on lies, blinded by love that blurs the lines between truth and lies. Lines like "I loved until I couldn't tell right from wrong" and "You left my world and it became cold / Leaving your lies brought back purity" express these feelings as they depict the struggle of leaving a toxic relationship and doubting oneself afterward.
"Yeah Yeah Yeah"
One of WayV's more intense songs is "Yeah Yeah Yeah," a hip-hop track featured on their second mini-album, Take Over the Moon. It was composed by Jeff Lewis, Mitchel Owens, Mike Daley, and Blush. The song talks about the group's desire to succeed in their craft, with lines like "We're gonna make it" and "Hard work without an end." With this song being featured on their first mini-album and WayV going into their fourth year of activity, the song is a great foreshadowing of all that they have achieved since their debut.
"King of Hearts"
Released as the fourth track in Take Over The Moon, "King of Hearts," is a medium-tempo song with hip-hop and R&B influences. The instrumentals are heavily focused on percussion and include a hint of strings. The song follows a smoother rhythm with lyrics that express the longing for the heart of a loved one. Conflicted by endless nights and intriguing love, the song explores the limits of love. With lyrics like "Just let me be your king of hearts / Hold on tight and don't let go easily let you go / Don't want to let this chance go by," there is a feeling of sincerity. Performed by the rap line of the group, the song highlights a melodic type of rapping. Showing a new side to their artistry, the song is one of the first to give Yangyang and Hendery songwriting credits.
"Action Figure"
Reflective of its name, "Action Figure" is a song about WayV becoming real-life heroes to give hope to WayZenNis, fans of WayV, despite the world's harsh realities. The song takes on a new angle by narrating the actions of superheroes. "Admiring action hero comics / Anticipations of wanting to fly / The destruction that people are afraid of love is no longer selfish," Kun and Ten sing. Featured on their third mini album Kick Back, the song picks up on the subtle use of strings tied all throughout the album. It also has a performance video, in which the members wear suits while dancing in a parking lot.
"After Midnight"
Part of WayV's first full album, Awaken The World, this sensual B-side showcases the group's sultry nature. With composition credits to producers Taylor Jones and Alawn, "After Midnight" talks of a relationship that seems to blossom in the later hours of the day. WayV's leader, Kun, has talked about the track being his favorite in the album. With lyrics like "Forget about the beliefs during the day / Throw away the unnecessary pride," the narrator hopes for their loved one to open up to them more. The song has influences of house music and EDM, which gives room for different levels of intensity throughout the track.
"Up From Here"
"Up from Here" is a melodic and mid-tempo pop track featured on Awaken The World. The composers of the song include DJ Swivel, Pontus Petersson, Johan Gustafson, and Candace Sosa. Leading with a harmonious synth, the song tells the story of a slow-burn type of romance in which they realize that they are in love with someone. The lyrics talk of a friendship evolving into something more, stating "Two hearts getting even closer / Evolving from friendship, love feeling / Confirming with mutual and implied gazes." There is a hope for their relationship to be even better than their friendship is and was.
"All For Love"
Released as the fourth track in WayV's third mini album, Kick Back, "All For Love" conveys the complicated emotions of a relationship and its ups and downs. The R&B track offers a melancholic vision to love, as it explores the desire of going back to a relationship that's not working out. Featuring lines such as "It's all for love, when chaos turns into comprehension /
It's all for love, comprehension terminates pain / It's all for love, baby, tell me to convince myself / It's all for love," the record portrays a vulnerable side of the group. In the end, they feel like they need to let go of that consuming relationship, even if they want to justify all their struggles with love.
"Horizon"
"Horizon," sung by WayV's vocalists Kun, Ten, and Xiaojun, was written and composed by Hwang Chan Hee, Simon Petrén, and Xiao Han. True to its title, "Horizon" is a poetic ballad that compares two lovers to the sky and the sea. Musically, the song weaves tender piano chords and an emotional orchestral arrangement, which creates a pleasant contrast. Despite its initial somber mood, "Horizon" ends with hope and passion, marked by the key change in the last chorus. As the narrator laments their loneliness, they eventually believe that they will reunite with their lover one day.
"Good Time"
Living up to its name, the feel-good track "Good Time" is another song featured in WayV's third mini-album, Kick Back. The soft hip-hop tune, written by Cazzi Opeia, Alexander Karlsson, and JINBYJIN, is about dedicating one's life to being around their significant other. The idea of a good time involves stopping time for their loved one, hoping to be around them for as long as possible. WayV's main vocalist, Xiaojun, also choreographed a dance to the B-side with the help of Bada Lee and Hyunse.
To see what WayV is all about, check out our 7 Things To Know About series.