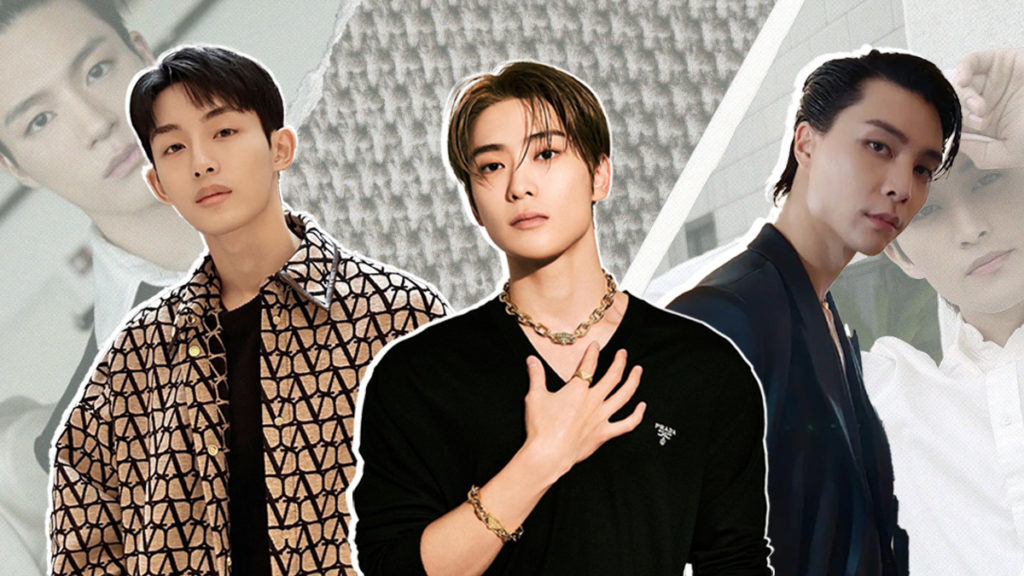 K-pop stars' sartorial allure and global impact are no longer up for debate. If there's anything worth reporting in the high fashion sphere, there's a high chance stars from the South Korean music scene are involved. In 2022, however, the K-pop boyband NCT left no space for doubts about their status as industry favorites in fashion. In sync with the promise of limitless growth etched in their name, the multicultural group racked up a myriad of fashion milestones.
In May, Chicago-born Johnny Suh made his Met Gala debut, breaking the internet in the process. Then, New York Fashion Week saw NCT DREAM's Jeno become a breakout star on the runways. With their return to the stages, the members of NCT 127 took trend forecasting to the next level, turning into the flag bearers of trends such as bikercore (racercore), and neon green. In between, there were magazine covers, front rows, standout looks, and the underlying certainty that the fashion industry had its eyes set on a group whose name is synonymous with experimentation and coming times.
With 2023 around the corner, EnVi takes a look back at the year NCT cemented their style stardom and achieved fashion world domination.
Cover Boys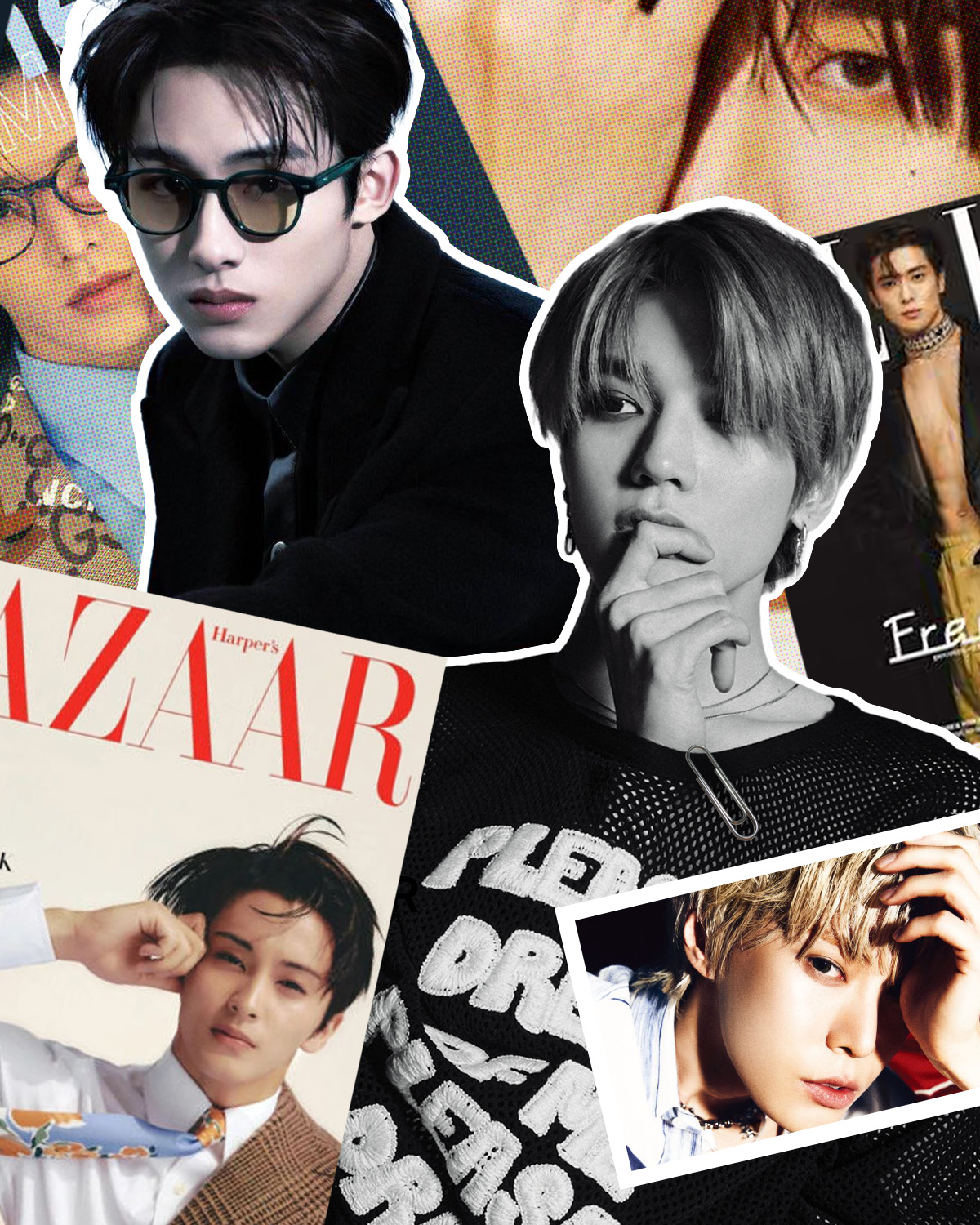 Landing the cover of a fashion magazine is perhaps one of the highest crowning points for any star. While in 2021, NCT — as a whole — graced 19 publications in between fronts, features, and video campaigns; in 2022, the K-pop idols became the cover stars of at least 19 specialized magazines and were featured in a handful of other photoshoots and pictorials — yes, NCT did that. Just to name a few, NCT's leader, Taeyong kicked off 2022 on a high note, modeling his first-ever solo cover. Sporting looks by the French luxury brand CELINE, the singer became the "main character" of W Korea's February issue. He then went on to grace the front of Elle Japan's May special edition alongside his bandmate, Yuta.
Speaking of Yuta, the Osaka-born star had a year for the books. In addition to starring in his first film, Yuta consolidated his place among Japan's fashion elite, at the front of specialized publications such as Numéro TOKYO, HIGHSNOBIETY JAPAN, and MEN'S NON-NO — not to mention other media outlets unrelated to the fashion industry. Before bidding 2022 goodbye, Yuta also starred on the cover of Elle Japan's December special edition, where he flaunted his growing association with Louis Vuitton.
In Japan, NCT's latest addition, Shotaro, also became the cover star of MEN'S NON-NO June issue with Yuta. The Japanese stars showed off their chemistry in a joint photoshoot but Shotaro also had the chance to display his beauty chops in an individual editorial with Dior. Additionally, Shotaro was also featured in Vogue Japan, making his debut on the pages of the influential Japanese publication.
Meanwhile, in Korea, NCT's power vocalist, Doyoung, proved to have carved a place for himself in the world of luxury fashion when he partnered with GQ Korea and Alexander McQueen for a pictorial. All decked in looks from the brand's Spring 2022 collection, the singer caused havoc among fans after joining the booming sans shirt craze. It was the prelude to Doyoung's three-cover feature on W Korea, where he debuted looks from Dior's Men Pre-Fall 2022 collection. Echoing the words of his die-hard fans, "Doyoung was the moment."
Similarly, NCT's heartthrob, Jaehyun was responsible for a collective online meltdown when he fronted Elle Korea's August issue. Lensed by Mok Jungwook, the three-cover edition marked Jaehyun's first media appearance after his appointment as Prada's brand ambassador. Previously, Jaehyun had also starred in a short fashion film for Vogue Korea, highlighting signature Prada items such as the Saffiano Triangle Bag and the Brique Saffiano Bag.
But Jaehyun was not the only one sending fans into a frenzy; his bandmates in the NCT 127 unit, also showcased their influence through equally buzz-worthy magazine covers. The group's youngest, Haechan adorned @Star magazine's July issue, dressed in ensembles from niche, up-and-coming brands such as CMMN SWDN, NICODEME, and Stefan Cooke. The same month, NCT's model in the making, Jungwoo was featured on the cover of Arena Homme, clad in items from the luxury jeweler Cartier. In November, NCT's ultimate all-rounder, Mark, graced the cover of Harper's Bazaar Korea.
Extending their appeal as global stars, the members of NCT's subunit, WayV — Kun, Ten, Xiaojun, Hendery, and Yangyang — also took the stage as the cover stars of the Thai magazine Praew. And though he was missing from this photoshoot, WayV's graceful dancer, WinWin had plenty of chances to step into the limelight. The superstar stunned on the covers of Chinese publications including NYLON, NeufMode, LEON China, Elle Men Fresh China, Wonderland, and OK Magazine. If anyone had doubts about WinWin's sartorial versatility, this variety of magazines was the perfect setting for him to display his style range. Whether it was clad in streetwear or donning winter-inspired fashion, WinWin lived up to the hype all these features raised.
With upcoming publications already lineup for 2023 — Taeyong on the cover of Arena Homme's January issue, Doyoung in the pages of Elle Japan, and more — fans can rest reassured NCT will continue to show they got what it takes to be cover boys.
International Jet-set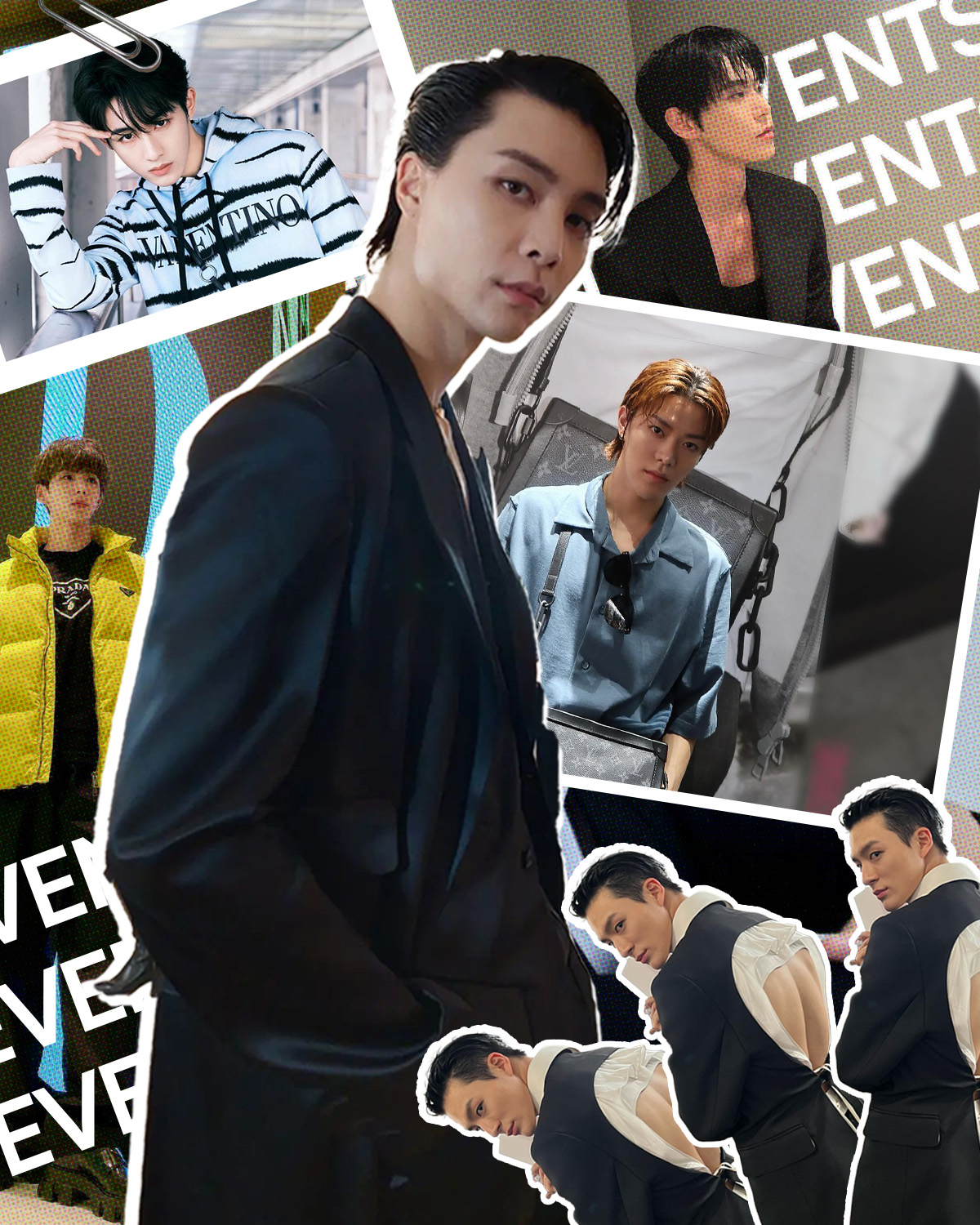 While NCT's impressive list of magazine appearances speaks of their popularity among fashion publications, their attendance at major events further upheld their relevance and reputation as industry darlings. For instance, the first Monday in May arrived with the Met Gala's return to its original schedule and Johnny's first showing at the event. Dressed in a bespoke Peter Do look, Johnny embodied what the famed stylist Nayeli de Alba dubbed "The New Gentleman" — an apt moniker for someone known for his fashion-savvy, and penchant for contemporary fashion brands. And though Johnny happened to make his international fashion debut at one of the biggest nights of the year, the singer found no competition when it came to social media impact. Despite sharing the spotlight with the likes of Blake Lively and Kim Kardashian, Johnny rose as the undisputed most talked-about celeb at the event.
During the fashion circuit, Jaehyun carried the torch to the front rows. Outfitted in a total black look, the crooner set the internet ablaze as he rolled up to Prada's Men's SS23 show. In his first attendance at Milan Fashion Week (MFW), the singer embraced his inner rock star with a look that nodded to Miuccia Prada's participation in the costume design of Baz Luhrmann's Elvis (2022). The unlocked feat, of course, was accompanied by enthusiastic fan reactions and was immortalized in a series of social media posts, including those of fellow star Win Metawin. In fact, Win's Instagram post, featuring Jaehyun and K-drama actor Song Kang, became the top-performing post in Media Impact Value (MIV®) during MFW, garnering $1.3M. Talk about shared power!
A fashion season later, in the City That Never Sleeps, Jeno delivered more standout moments; first attending Vogue's anniversary runway, and then making his catwalk debut. Jeno, who is recognized as a jack of all trades, graced the American magazine's live editorial fashion, Vogue World, as the only male Asian celebrity. For the event, the singer followed the steps of fashion icons such as Timothée Chalamet and his bandmate, Johnny, and opted for a shirtless outfit that made headlines. The next day, Jeno made history when he opened the catwalk of Peter Do's SS23 show — a first for a K-pop idol. While no one could get enough of model Jeno, ultimately, his appearance at Vogue World made NCT's official account responsible for the top-performing placement during all of New York Fashion Week, generating $1M in MIV®.
But as legit jet-setters, the members of NCT didn't limit their appearances to the major fashion capitals. In China, WinWin turned into a regular guest at store openings and fashion gatherings. From LOEWE to Jimmy Choo and Louis Vuitton, fashion brands kept him booked and busy. Most notably, the singer embraced his growing friendship with the Italian luxury house Valentino, attending events such as the launch of their "Tiger 1967" collection and turning up to a digital presentation of the iconic "Pink PP" runway.
Meanwhile, in Japan, Shotaro was invited to the opening of Prada's pop-up series "Prada Reactive," and Doyoung traveled all the way from Korea to store opening events. Likewise, Yuta took center stage attending the Tokyo iteration of Louis Vuitton's immersive exhibition, SEE LV. As a friend of the house, the singer also stepped out for the launch of Louis Vuitton's collaboration with the Japanese artist Yayoi Kusama. Needlessly to say, the NCT members commanded all attention on every occasion.   
Asserting Their Global Influence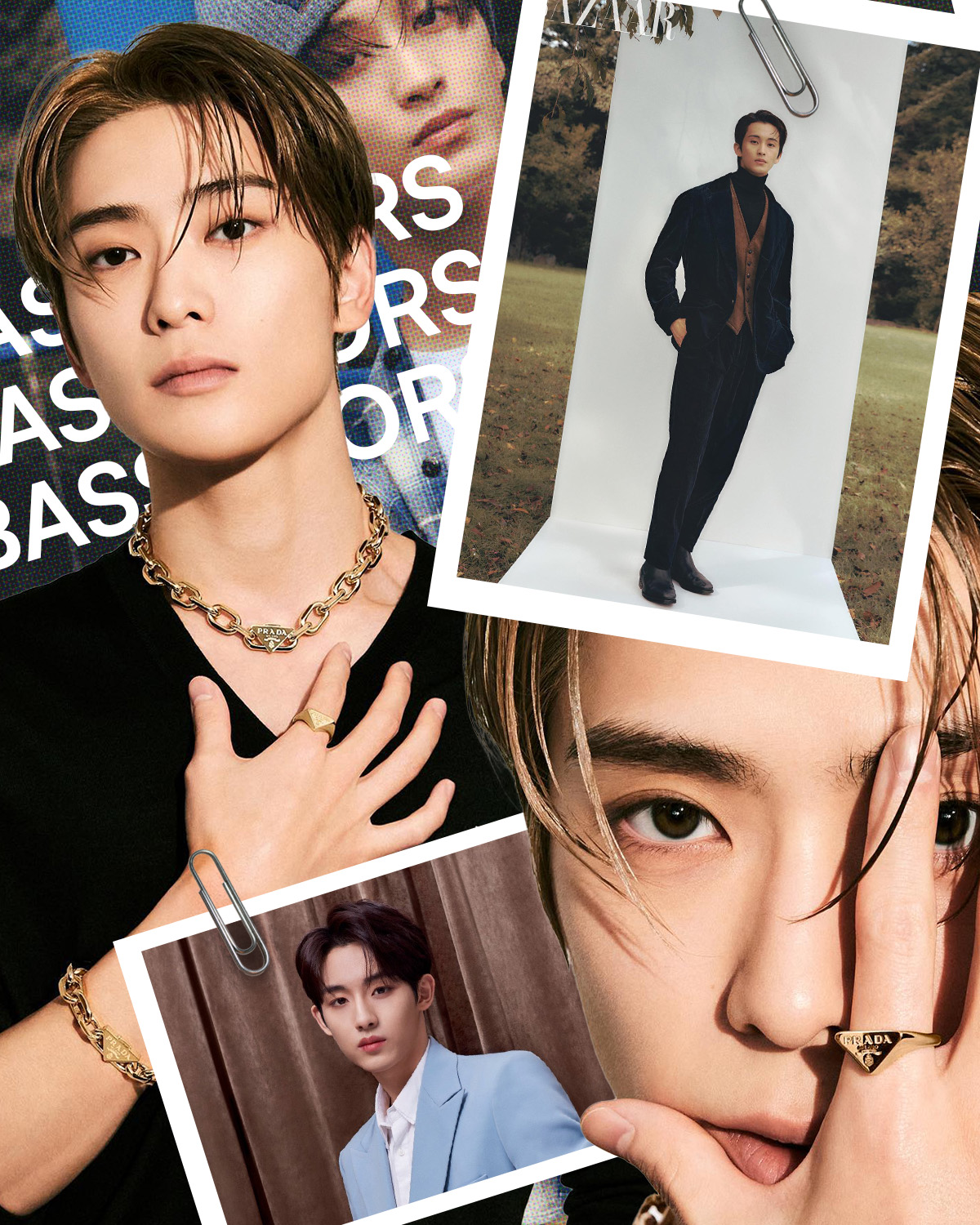 However, the group proved that they didn't need to be physically present to assert their global influence. During the Spring-Summer 2023 menswear season, Yuta amassed $800,000 of Earned Media Value (EMV) with an Instagram post that showed his invitation to Louis Vuitton's Paris Fashion Week (PFW) show. Despite being visibly absent from the front row, the singer ultimately ranked among the top ten influencers of PFW.
Jaehyun scored similar feats even before his official appointment as Prada's brand ambassador. At the beginning of 2022, for example, the superstar gifted fans with an Instagram post that featured items from the then-unreleased Adidas for Prada Re-Nylon collection. According to the specialized software and data company Launchmetrics, while the collaboration between Adidas x Prada garnered over $6M in MIV®, the brands "highly benefited" from Jaehyun's mention, which gathered $1.4M in MIV® on its own.
Jaehyun continued to boast his style influencer chops in the months to follow with Instagram posts that featured his digital front-row looks and Prada's new product releases. Though his outfit choices often teetered on straight-off-the-runway and effortless, Jaehyun remained loyal to his own style and drove impressive numbers with his publications. During Womenswear SS23 MFW, for example, the singer was responsible for the top placement for Prada, with a rather candid Instagram post worth $1.2M in MIV®.
NCT's prodigy, Mark, also collected fashion accomplishments. The Canadian rapper made waves with his appointment as ambassador of Ralph Lauren's sub-brand, Polo Ralph Lauren. For the announcement of this new partnership, Mark fronted the November cover of Harper's Bazaar Korea. As a testament to his popularity, the magazine became a top-selling item on websites such as Ktown4u.
While in China, WinWin added similar achievements to NCT's fashion portfolio. The multihyphenate star not only landed an ambassadorship for the Swiss luxury watchmaker Longines but also gave a sneak peek of his acting skills — ahead of his TV drama debut — starring in a video campaign for the Lunar New Year. WinWin then joined Chinese pop star, Lay Zhang, in a fashion film for Valentino. Reaping the rewards of fashion success, the singer also became a go-to endorser of brands such as Bottega Veneta, LOEWE, and Jimmy Choo, to name a few.
Neo Style
Landing such high-profile associations should be enough indicator of NCT's whooping impact. However, when it comes to fashion, no discussion would be complete without mentioning the group's collective ability to experiment with their wardrobes and spearhead new trends. Whether onstage, jet-setting around the world or simply captured off-duty, the members of NCT are owners of an effortlessly chic style that never fails to channel a "neo" factor. Call it the Neo Effect… the nonchalant je ne sais quoi that makes NCT style icons, industry darlings, kings of IYKYK fashion, and the ultimate It Boys of K-pop.
Want to read more fashion stories? Check out EnVi's favorite Instagram looks from 2022 here.