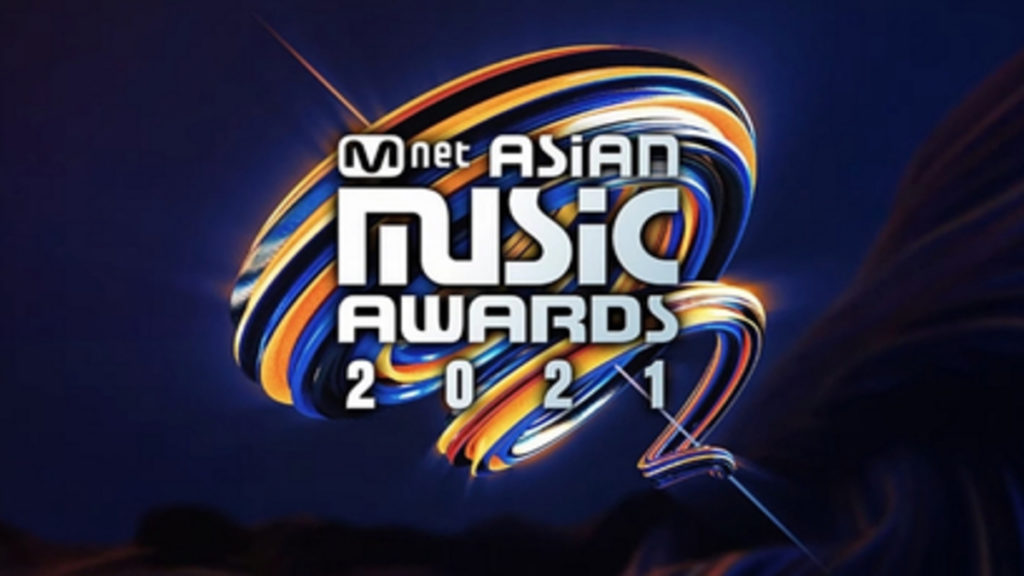 With the slow return of live shows this award season, MAMA 2021 made sure artists and fans alike would make some noise on December 11. Emphasizing the importance of hearing fans' cheers after not having them for so long, the theme of the night was to "Make Some Noise." Through show-stopping performances and awards won, it was a triumphant return for the awards show and artists to be back with fans.
Featuring performances across generations and geMAMA 2021nres, these stages are what helped MAMA 2021 make some noise.
4th Gen Icons Collaboration Stage
Uniting some of the star idols of fourth-generation groups, the opening stage of MAMA 2021 featured Stray Kids' Hyunjin, TXT's Yeonjun, ITZY's Yeji, ENHYPEN's Heeseung, ATEEZ's Wooyoung, and aespa's KARINA. They came together in explosions of color to open up the rest of the night.
Brave Girls Ballad Christmas
After a break-out year and 2017-turned-2021 summer hit, Brave Girls celebrated the end of the year with a holiday-inspired stage that filled viewers' hearts with cheer. Performing a sentimental ballad version of their hit song "Rollin'," Brave Girls reminded everyone of the magic of music and the holiday season.
INI and JO1 Unite for a Dance of Light and Dark
J-pop boy-groups JO1 and INI made appearances for MAMA 2021. As a surprise, two of their members came together to perform a stunning dance duet. Featuring Kawashiri Ren and Kimura Masaya, the dance between light and dark was a touching moment between the two winning groups of Produce X 101 Japan. 
ITZY x Heo Sung Tae Create a Villain Stage
Teaming up with one of Squid Game's impressive villains, ITZY pulled off a manhunt for the ages tracking Heo Sung Tae's performance villain down. From fighting across the stage, taking out the bad guy, to finishing with a rock version of "마.피.아. In the morning," the legendary team-up was a show-stopping moment of the night. 
Shout Out to Hip Hop Unites Korean Rappers
This tribute to Korean hip-hop and the milestone of the rap competition Show Me the Money's tenth season was one to behold. This collaboration stage with rappers like Dynamicduo, Paloalto, JUSTHIS, and Lee Young Ji was a combination of those old and new in the industry. It also celebrated the growth and persevering spirit of the genre.
Stray Kids and the Flaming Swords
For Stray Kids, MAMA 2021 was a chance to pull out all the stops. Featuring their entrance with a tank and Hyunjin dancing with flaming swords, their performances of "Cheese," "Hey, Monster," and "Thunderous" left a booming feeling in viewers' hearts and a cheering smile on their faces.
NCT Dream Come Out of a Hot Sauce Bottle
After an AR bottle of hot sauce landed on top of the members following their performance of "Hello Future," what was coming next was even bigger. Pouring out from the side of a broken hot sauce bottle, the NCT Dream members and dancers flooded the stage with "Hot Sauce."
Wanna One Reunion Performance
After almost three years apart, iconic boy-group Wanna One came together for a reunion performance at MAMA 2021. Performing "Spring Breeze," "Energetic," and "Burn It Up," the stage was a sentimental moment for fans and the group. The powerful reunion was as emotional as it was entertaining.
aespa and Naevis Hack MAMA
Monster-rookie girl-group aespa and the fictional character Nævis from their music video universe hacked into MAMA 2021. With a giant AR black mamba floating around the venue, aespa's performance and take over of MAMA 2021 was a moment you couldn't look away from.
Lee Hyori x SWF Finale
K-pop legend and icon Lee Hyori teamed up with the team leaders of Mnet's hit show Street Woman Fighter to perform a grand finale stage. Combining each team leader's performance and her own, this performance was the energetic and positive performance to end such a wonderful night.
MAMA 2021 was the perfect way to make sure the return to live shows and performing would make some noise. With a night full of stunning performances and artists being recognized for their works, it was surely a night to remember.
If you enjoyed this piece, check out our coverage of Doyoung at the 2021 Asia Artist Awards!
Thumbnail courtesy of Mnet.