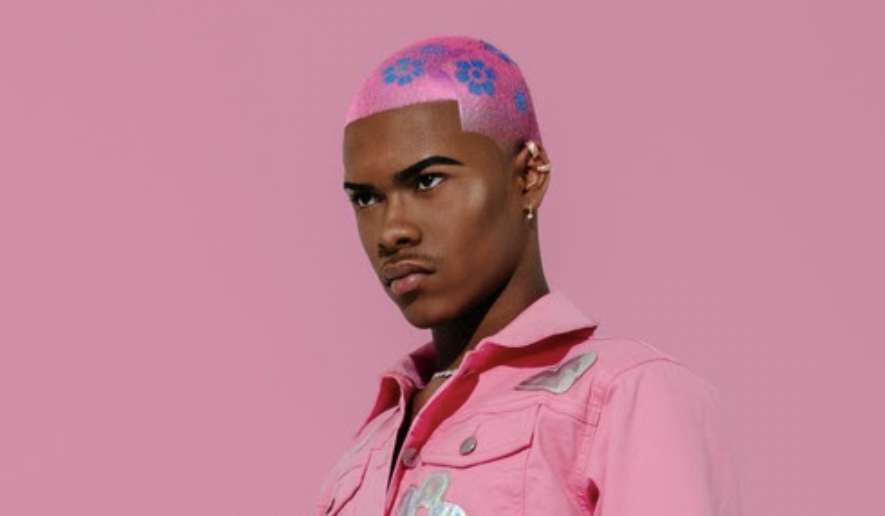 On June 11, 18-year-old Chicago rapper Kidd Kenn released his first EP, Problem Child. If his name sounds unfamiliar, don't worry you've definitely seen him while scrolling on any social platform. His ability to freestyle and proudly represent the best of the LGBT+ rap scene has caught the attention of Rico Nasty, Kehlani, City Girls and more. The teen sensation has accumulated millions of hits on his viral videos and is just getting started.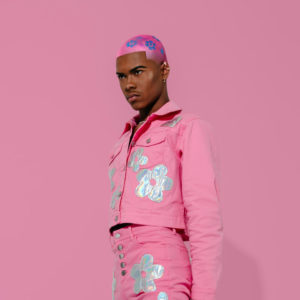 The Growth of a Teen Sensation
Kidd Kenn credits his intuition as his reason for becoming an artist. "My gut told me to do it," he said. "My gut and the people in the music industry I look up to were doing what I wanted to do. It gave me a rush seeing them succeed and I thought 'if they can do it, so can I.'"
He got his start in music at age 16 doing freestyle videos. He was freestyling to the latest and hottest songs that came out—and then his remix of "Slide," by Chicago rapper FBG Duck, went viral on Twitter for its unapologetically gay lyrics. "For the first viral video, I was in the car and I remixed a song called "Slide," which was real big in Chicago," said Kidd Kenn. "I was about to leave a baby shower when I posted it, and when my mom and I got in the car, I noticed it got 100 shares, 500 shares. That's when it clicked, that I could pursue this."
Although this is his first EP,  Kidd Kenn released the albums Childish in 2018 and Child's Play in 2020. His most recent releases, "Good Day" and "Moves (feat. Rico Nasty)," are included on Problem Child.
He doesn't follow a formula when he writes his music; rather, he lets the ideas come freely to him. Kidd Kenn believes his explicit lyrics and freestyling are signature to him. "I love freestyling because I can really be myself," said Kidd Kenn. "I can say whatever I want and really express myself however I want."
As far as working during the pandemic goes, Kidd Kenn feels he has gotten closer and more immersed in his work. He feels it has allowed him to be more creative and have time to brainstorm and fulfill new projects. He credits the down time for becoming more engaged with his fans online. He has had to find creative ways to engage on social media since live events—a significant portion of the entertainment industry's revenue—have been put on hold until there's so few cases of COVID-19 that it becomes safe to hold live events again.
Making Moves, Making Music
Problem Child starts off with "Moves," which features edgy hit-maker, Rico Nasty. The sonic direction for the track was inspired by the feeling he wanted to create when people listened to the song. "The inspiration came from me wanting to make a track that when people hear it they feel good," said Kidd Kenn. "I wanted to make a track that when you listen to it, it instantly changes the mood and vibe of the room." The track combines both rappers' unapologetic, confident and vibrant flows and presences into a perfect summer bop.
He told EnVi the most fun tracks to record were either "B4" or "Freestyle (feat. Delli Boe)." "B4," the second track on the album, features a trap beat and plenty of cash register sounds throughout. The instrumental is relatively light, allowing the lyrics and Kidd Kenn's voice to be the highlight of the song.
"B4" is followed by "Problem," which features some light piano as the base of the track along with a trap beat that comes in every so often. The song is about being a "sexy problem child," living well and attracting older men.
Following "Problem" is one of the most fun tracks to record, "Freestyle," as he got to record it with his friend. There is once again some light piano in the background, but there is a heavier beat on this track than on "Problem." The original video with friend and collaborator Delli Boe, which was posted to Twitter in January 2020, received 1.7 million hits, and thousands of likes and retweets after getting attention from rap duo City Girls.
The fifth track on the album is "Gold Digger," which features Dess Dior, a 23 year-old rapper who started her career at age 12, and eventually left the group she was in to pursue a solo career. This track features a trap beat, light piano in the background and a flute, appearing every so often throughout. The song is about forgetting your ex, getting money and knowing your worth when it comes to having a sugar daddy. It is the longest song on the extended play, clocking in at 3 minutes and 38 seconds.
"Good Day" is the sixth and final track on the extended play. The song features a melodic piano introduction, distorted vocals, and singing from Kidd Kenn in addition to rap verses. The song is drastically different from the rest of the album, but it helps showcase his versatility as an artist.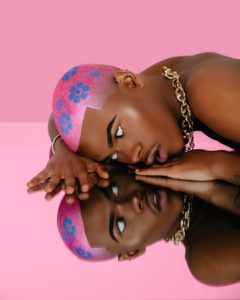 Good Days: Present and Future
Kidd Kenn believes in self-love and is a proponent of finding confidence within. "Being unapologetically myself is about just being myself," he said. "It's the only right way, really. I feel like all the supporters and opportunities I have are a result of being true to myself, and people respond to that." He also feels that people should follow their dreams, regardless of naysayers, as it is an important part of being true to oneself.
He has always been a confident person, but his confidence went to the next level when he decided to be unapologetically who he really is. Kidd Kenn effortlessly claims his own space. "I just feel like when I walk in the room, all eyes are on me," he said. "I don't have to try too hard to claim a space that's already mine."
Regarding future plans, Kidd Kenn sees himself on top of the charts, all over television, and on everyone's screens, doing everything including a makeup brand. "I've most definitely thought about starting my own brand," said Kidd Kenn. "I was thinking about creating something like a makeup line for men that's so good everyone wants to use it."
Kidd Kenn also plans to have collaborations in the future, and mentioned Nicki Minaj as the artist he would most like to work with. "I know the main artist I want to work with is Nicki Minaj," said Kidd Kenn. "I love everything about her. She's a great businesswoman, she's creative, she's beautiful, she has it all!"
His goals include winning an award at an award show, starting his cosmetic line and opening his own hotel. "One day I want to own a hotel," he said. "That's when I'll know for sure that I've made it."
Enjoyed this piece? Check out another talented artist, EMM, featured in our Artist Spotlight here!