More than three years since her debut, R&B singer-songwriter, rapper, and composer Moon Sujin, has had many achievements. From being a featured artist to big names such as EXO-SC, BIBI, and WOODZ, to having a lot of hit songs herself, her discography is one other aspiring artists can now look up to.
Moon Sujin spoke to EnVi over email as she geared up for the release of her most recent single "눈동자 (Pupil)," regarding inspiration behind the new single, recent collaboration with Moon Taeil from NCT, and future plans.
Writing "눈동자 (Pupil)", Like A Poem
Formerly known as MOON, the artist's powerful and lush vocals have always been prominent in her songs. From her debut single, "Million" to her latest digital release, "The Moon," her distinct sound has charmed listeners all around the world.
Moon Sujin's new single, titled, "눈동자 (Pupil)" is a "song with alternative pop sound that combines band sound and electronic music" as described by the artist herself. Moon stated she always has a hard time explaining the genre of her music. Compared to previous songs where she defined them simply as a R&B pop genre for the sake of simplicity, "눈동자 (Pupil)" was described as alternative. With this song, Moon intends to create interesting auditory elements to catch the listeners' attention when listening to the music.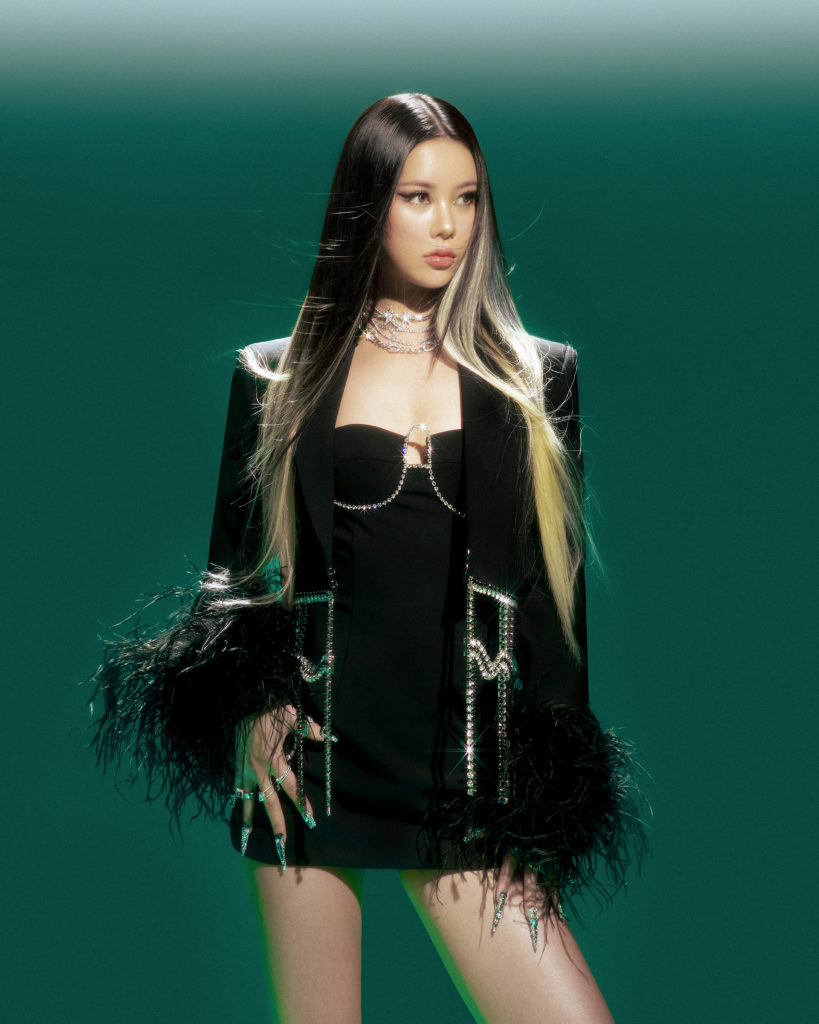 "The process of making the song began with writing down the lyrics of the chorus part in a memo like a poem," Moon wrote. The referenced part, "A leaf that has moist water on a rainy morning all night long" showcases the artist's unique metaphoric writing style. The process continued with her integrating this specific part with the rest of the lyrics, and adding more to develop the verse. When asked about any parts of the song she specifically likes, she emphasized the chorus part of the last outro, sharing the artist, Rad Museum, helped a lot. She added, "He made a melody line and recommended it, and I also borrowed his voice."
To tease the release of the single, Moon released a series of images on her Instagram to commemorate it. The images include glamorous black outfits with silver touches set against an emerald green backdrop.
Starring and Featuring
Moon Sujin is no stranger to both featuring artists in her songs and getting featured herself— as seen in her discography. One of her most recent and popular collaborations was with Moon Taeil from NCT back in April this year for the song "The Moon." When asked, she mentioned she's been a huge fan of NCT, and told the company she wants to work with the vocal members. The artist continued that it was a good opportunity and a very meaningful experience for her, crediting Taeil for his hard work.
"Walk In The Night" released last year starring her and Zion. T had the most impact on her. "I was very moved and learned a lot from his passion and sincerity in his work and music" she noted. A good portion of her current listeners also become fans of her after this release.
Many artists have a desire to work with others in the same field as them, and Moon Sujin is no different. She points out that her ideal artist to collaborate with is none other than DEAN , a friend of hers and an artist she respects. "I personally like his work very much and I think he is my favorite artist in Korea." She wrote, "He works on music very carefully and works smartly and sensibly." She added, closing the answer with a simple note of, "I like his voice."
From Stage Fright to European Tours
Although she has been enjoying singing since she was young, nothing started off without a hurdle or two. When the artist was young, she mentioned she couldn't easily stand in front of others from stage fright. However, as she got older and started her university journey, she recounted how she encountered a lot of situations where she had to be in front of many people by working as an ambassador. As Moon became more used to it, she gained courage and finally challenged herself and her dream to become an artist.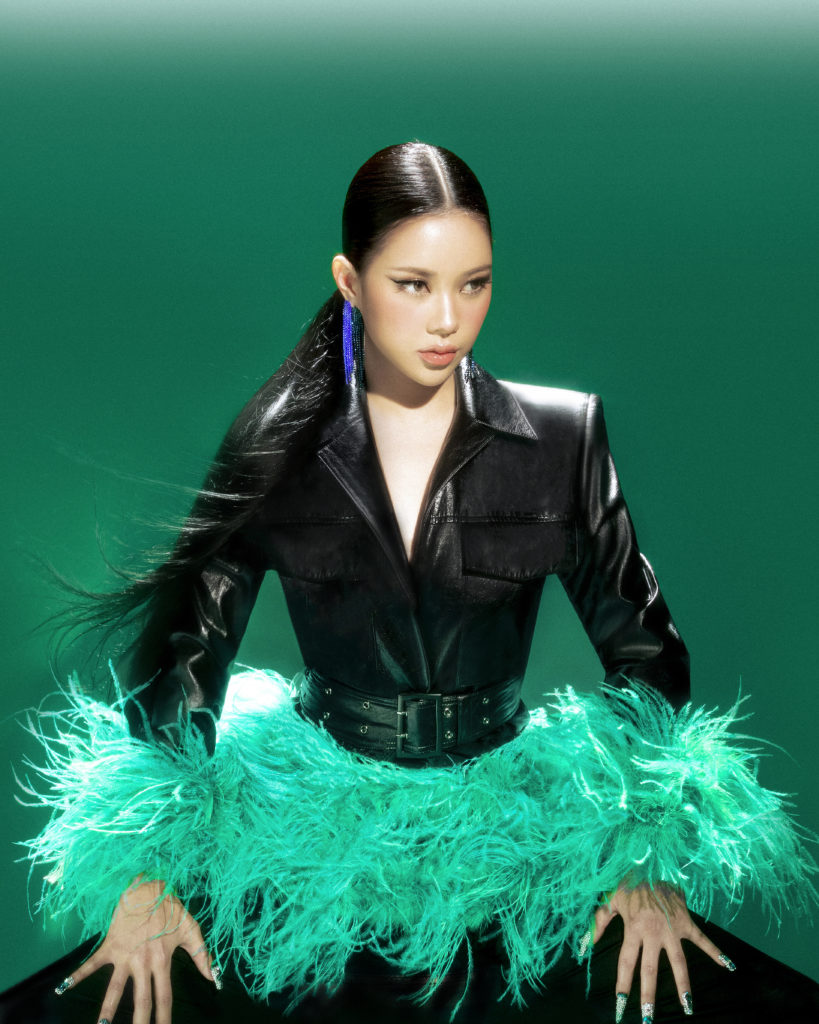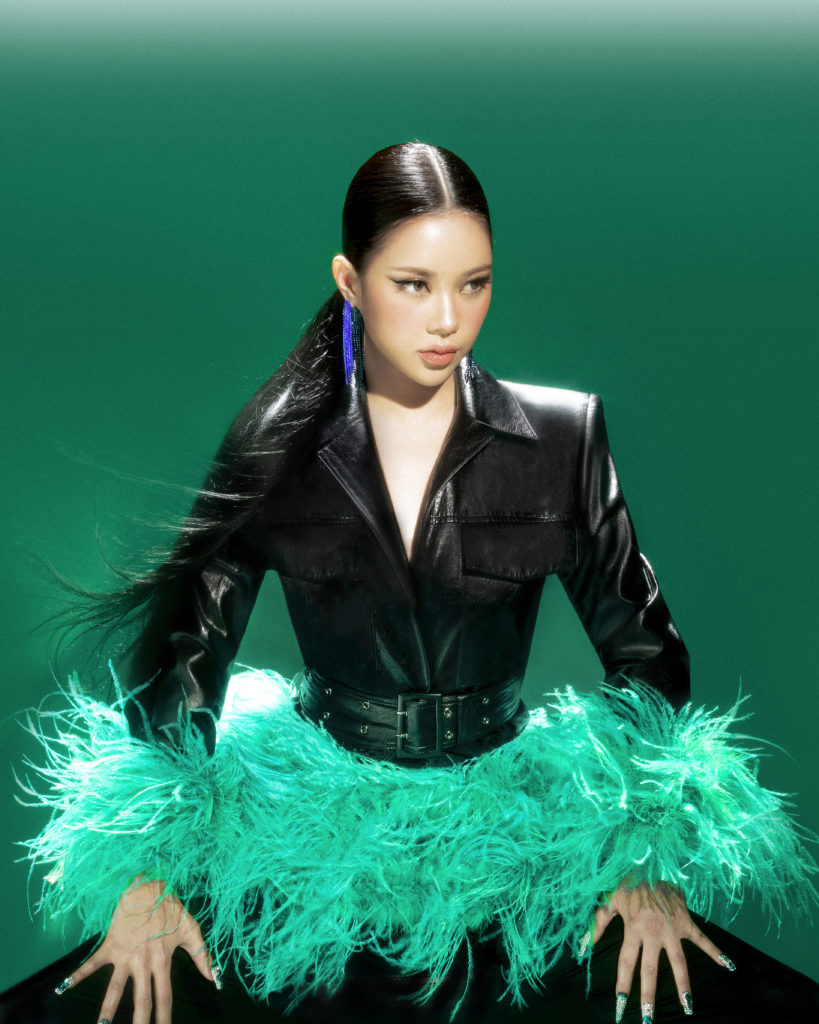 Every songwriter starts off somewhere. "[I started] after I signed the contract with the company," she wrote down when questioned about her interest in writing music. "The company recommended making a song and singing it. Since I enjoyed music, it was easy to adapt and I was passionate about learning by myself," she added.
Moon's leap of faith has now led her to another opportunity, the Cult of Ya Fest. Cult Of Ya are highly curated shows of both emerging and renowned artists, ranging from Korean hip-hop, R&B, pop, and everything in between. With artists such as SIK-K and GEMINI joining, it's no surprise that Moon Sujin was revealed to be one of the artists joining the line-up for the shows next year.
It's the singer's first ever trip to Europe and she couldn't be more ecstatic, "I'm so excited and happy since it's my first trip to Europe and my first official performance after the pandemic" she shared. Continuing on to shout out European fans' enthusiasm, "I've heard a lot about the enthusiasm of European fans, so I'm looking forward to it." Ending with a note that she's interested in European artist culture as well.
Words of Advice
Becoming successful in any career is difficult, and nothing changes when compared to the music industry. Although Moon Sujin's career started off a bit later than other soloists in the scene, she still manages to make it big, carrying many different accomplishments with her.
For anyone wanting to follow her footsteps she advised, "Don't be afraid and face it. Meet a lot of people involved in the industry." Overcoming your fears is no easy task, but with the right mindset and hard work, anyone can be successful in their own ways.
She concludes the interview with a message for her fans;
"I'm so sad that we don't have a chance to meet face-to-face due to the pandemic, but I really want to meet fans by actively engaging in many different activities as soon as the situation goes away. In addition, I plan to expand communication opportunities through online platforms. Thank you for always supporting me. I'm here because you're here! Stay healthy and happy."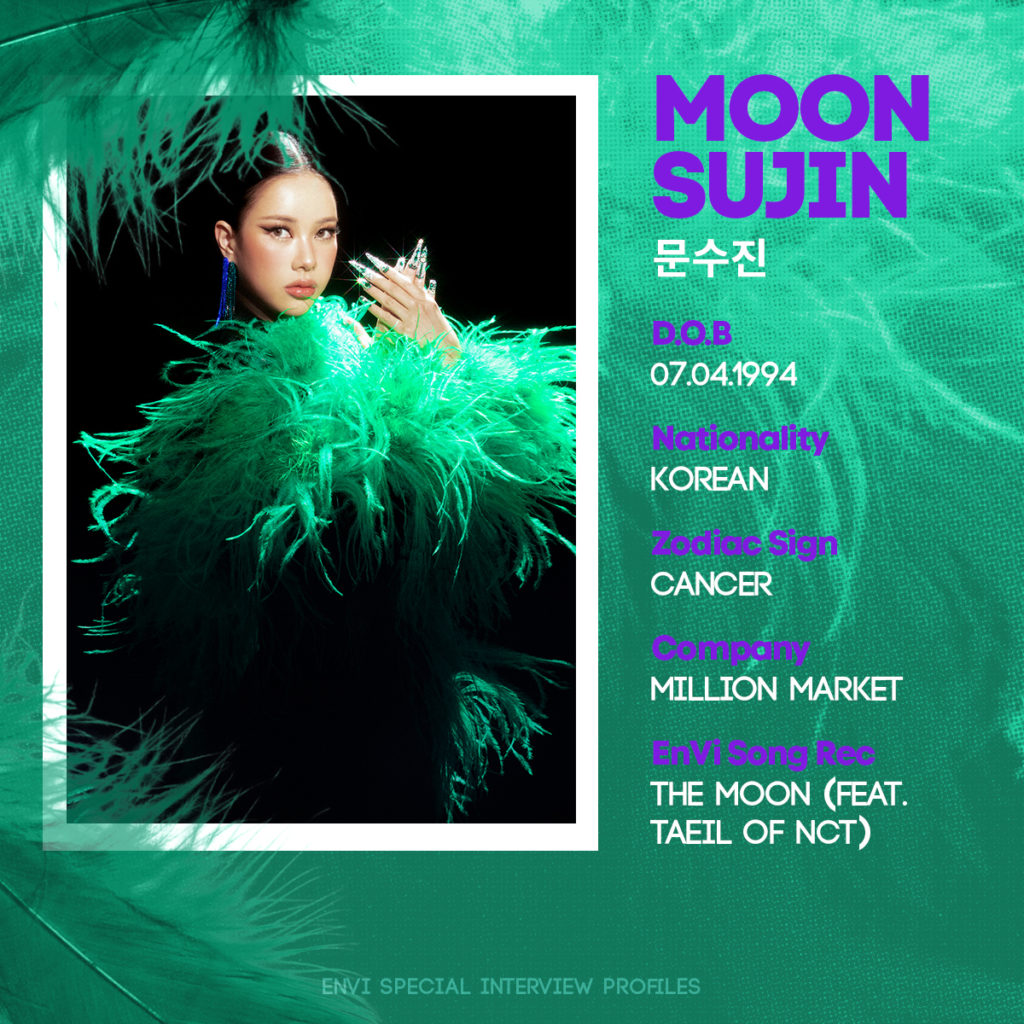 Don't forget to check out Moon Sujin's newest single, "눈동자 (Pupil)" and make sure to follow her on Twitter, Instagram to stay up to date on new music.
Want more? Check out our review of "The Moon" here!