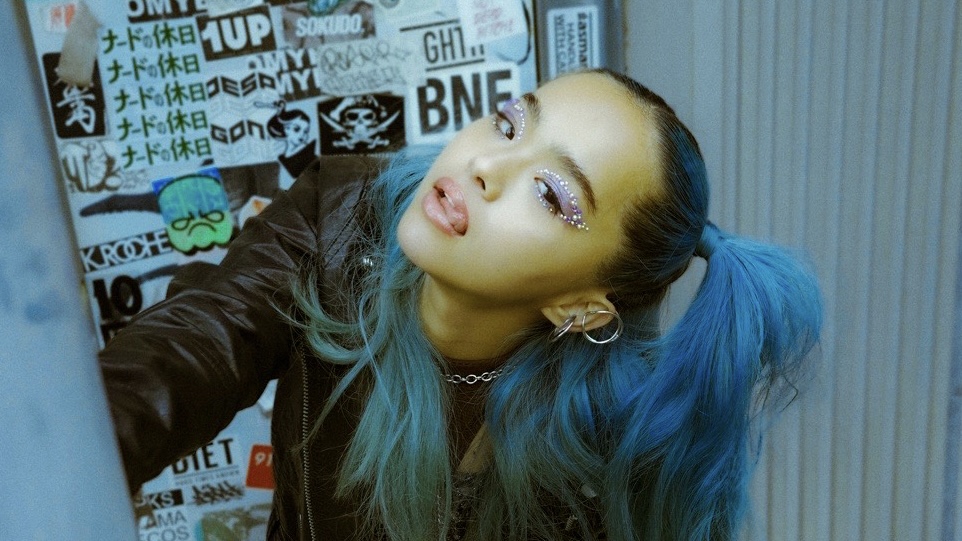 When an artist can utilize and pair a variety of mediums to convey their visions, the outcome can be a beautiful thing. For decades, an increasing number of musical artists have delved into the world of animation, vibrant colors, and complex storylines for their music videos. Trilingual singer Asa Wu has been doing just this, making waves as an artist who dares to test her artistic limits.
While expressing her lyrics in Japanese, Mandarin, and English, Wu shares her personal interests through her songs. Releasing songs such as "MO-MO" and "Night Noon Light," and even collaborating with the Artiswitch channel on YouTube, Wu continues to stretch her artistic legs, both artistically and conceptually.
An Inspired Start
Wu gained an interest in music in her youth. She grew confident in her singing abilities, which accumulated in the strength she uses to pursue her passion today. "I don't remember anything in particular," Wu recalled. "But I recall thinking that I sing better than anyone else since I was a child. So, I love to sing!"
To keep herself in a creative headspace, Wu takes inspiration from her life's current interests. Wu notes Hello Kitty, fashion, traveling, and art as key factors that contribute to her sound. Residing in Japan, where love for Sanrio characters is increasingly strong, Hello Kitty's influence is most likely present in her everyday life. "I really love Hello Kitty. I wanna be cute like [her], and be loved by everyone like [her]. Maybe she is my goal," Wu said.
In reference to art, she admits that "I want to try CG or 3D art in my music videos, with something fantasy-oriented and adorable." In addition to collaborating with artists such as LEX and Sunny Only 1, she also worked with the Artiswitch Youtube channel, which hosts collaborations between music, visual artists, and fashion, for her song "Uncolor." The video provides storybook-like animated visuals for Wu's vocals. Some of her other music videos, such as "pearl fruit" and "dozen of die" feature different combinations of bright and vibrant colors.
Her interests in art and color are additionally conveyed through her use of fashion in her music videos. "I think fashion shows how you want to be seen. For example, happy, sexy, strong, or mysterious. So, I wear what I wanna be seen as," Wu recalls. "It's like being your own character, and art is to show how you feel, or what you create in your mind. Normally, it's only myself who can see what's in my mind's eye, so it's important to output everything and be interesting."
Style in Music
In her "MO-MO" music video, Asa Wu dons a lolita-style dress with pastel pink accessories for one outfit and a black leotard with dark makeup and leather for another. These contrasting outfits assist her in conveying the varying tone of each scene. When asked about the general types of messages she likes to portray in her songs, she said "It depends on the song, but the overall message is that each person has their own lifestyle and feelings. So don't be shy to keep living your life!" 
A Bright Future
Asa Wu has no shortage of big dreams for her career. Primarily producing works of Pop and R&B, Wu hopes to work with a number of artists that influence her from the same genre, especially Doja Cat. "I love R&B…something chill and sexy! My favorite artists recently are SZA, Jessie Rayz, FLO, Normani, Doja Cat, and more. Doja Cat is the best artist and I want to work with her one day," Wu expressed.
Wanting her audience to get the full experience of her music, she wants to one day hold fully immersive concerts, where fans can observe her creations in person. Additionally, she hopes to be able to spread her songs across the globe in any medium possible. "Everywhere, all over the world! In old countries or cities, in your home, and especially your earphones… Millions of people will be listening to me singing my song. That's how I want to be."
With Wu in Mind
Asa Wu's determination to explore new mediums can be seen through the overall vibrancy of her discography. With an endless flow of creativity, she continues to indulge herself in the things she loves most. "I travel to places that I've never been, look at every view and angle that I can see, and I try to understand the many situations in this world as much as possible. Meeting and talking with friends, and really making a point to enjoy it. Anything that happens in my life can help develop me" shared Wu. With inspiration taken from the things that motivate her, we can see the full spectrum of what truly drives Asa Wu's world.