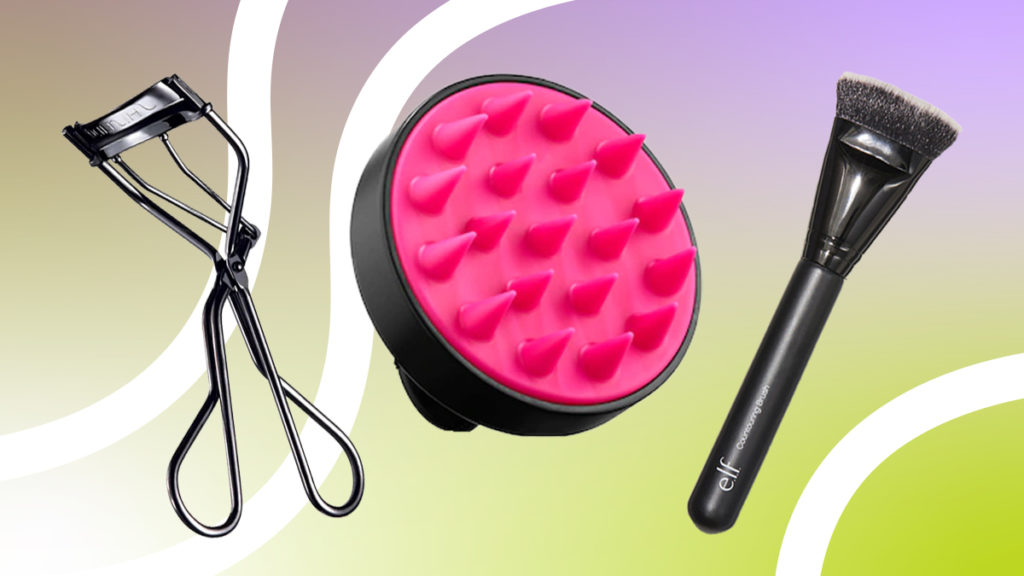 When thinking of beauty products, people often consider things like such as creams, shampoos, or make-up primers. But there is an important category that often goes unnoticed: beauty tools.  Regardless of the product being used, beauty tools play a critical role in the product's application and performance.
We asked our readers to recommend some of their favorite beauty tools, so you don't miss out on the hype!
Stupendous Sponges
Handle: @oddeyeiiner
Pronouns: They/Them
Location: USA
Tool: Bioblender by EcoTools
How did you find it? "I saw it at work and wanted to try it!"
How to use it? "I only use this sponge to blend out my foundation and concealer and lemme tell you, it's great. It leaves a very smooth airbrushed finish and I love it. AND it's biodegradable so you can plant it in the ground and it'll decompose!" 
Blending sponges have fast become a staple for people's makeup bags. Blending sponges give an airbrushed finish to base makeup and blend out products seamlessly. You can find blending sponges in various sizes and at different price points to fit your budget. However, as this reader highlights, this particular sponge is eco-friendly and leaves the foundation looking flawless. This reader recommends spritzing the sponge with Morphe's setting spray before using.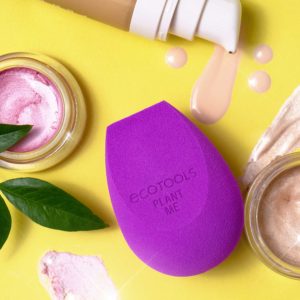 Head Over Heels for This Massager
Handle: @peachentine
Pronouns: She/Her
Location: USA 
Tool: SEPHORA COLLECTION Scalp Massager 
How did you find it? "I was looking for one in general and got this one because it wasn't super expensive."
How to use it? "I have really long, thick hair so I use this to really work my shampoo and conditioner in. It also helps exfoliate the scalp and hair follicles to prevent dandruff flakes and maintain healthy hair growth. It can also be a relaxing part of the evening wind-down when used dry." 
Scalp massaging brushes have a wide range of benefits for all users. Not only do massaging brushes exfoliate the scalp and lessen unwanted dandruff, but they also aid in increased blood circulation, promote hair growth and are extremely relaxing – eliminating stress! As mentioned, this particular brush is inexpensive, making it affordable for many.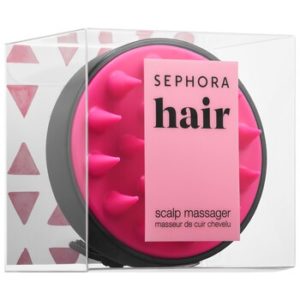 Eye-opener 
Handle: @jaehyuniepot
Pronouns: She/Her
Location: USA
Tool: Shiseido Eyelash Curler
How did you find it? "I learned early on in my makeup journey that everyone has unique features and although beauty tutorials are helpful it's best to learn what works for you. I found that western makeup wasn't catered to me so I had to go searching for an eyelash curler that fit my Asian lashes and eye shape. After scrounging on forums and several beauty video reviews I decided to purchase the Shiseido Eyelash curler and I've never turned back since."
How to use it? "Lately my eye makeup has only consisted of curling my lashes with this curler and adding some mascara. The curler has a wide space so it gets closer to the base of my lashes, giving them a semi-dramatic but naturally curled look I'm going for. It boosts my straight Asian lashes and even gets the edges that my other curlers couldn't get."
Lash curlers can give near-instant results, curling your natural lashes upwards and making them appear longer. They also make your eyes look larger and more awake. This specific curler gives the lashes a much needed "boost" and our reader suggests using it with HEROINE MAKE Volume and Curl Mascara Super Waterproof in Jet Black.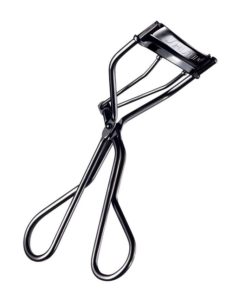 Contour and Conquer 
Handle: @tharanisabrina
Pronouns: She/Her
Location: Canada 
Tool: e.l.f. Contouring Brush 
How did you find it? "It was really through browsing the internet! I was looking for something similar to the NARS "Ita" brush that wouldn't break the bank, and e.l.f. has always been a reliable and affordable option."
How to use it? "It's perfect for cheek and nose contouring – I love using it with a cool-toned cream contour or even a powder bronzer to really help chisel out my non-existent cheekbones and blend it out."
Contour is a long reigning trend, with both subtle and sharp contoured makeup popular all over the world. Although various tools can be used to achieve this chiseled look, this tool allows for precise application and blending. This reader informs us that this e.l.f. brush works well with Huda Beauty's Tantour cream contour and e.l.f.'s contour palettes. 

Nailed it
Handle: @Mooception14
Pronouns: She/Her
Location: USA
Tool: nails inc. Vitamin E Cuticle Oil Pen 
How did you find it? "YouTuber Simply Nailogical."
How to use it? "I started doing my nails and trying to care for them. I use it after I paint my nails and anytime my cuticles look dry. So at least once or twice a day"
Much like healthy hair, healthy nails start from the roots – aka the cuticle. Nail oils are a great way to nourish cuticles and expose them to much needed vitamins. This nail oil provides vitamin E, helping to soften and moisturize your cuticles. To further care for your nails and hands, this reader suggests a hydrating hand cream.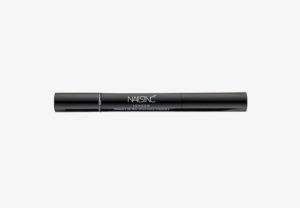 The Takeaway
We have only scratched the surface of tools available for aiding in beauty and wellness habits. There are many tools available for all needs and price ranges. The ones we've shared are direct recommendations from readers, and those we trust! We hope these suggestions help you in discovering the world of tools. Let us know if you test any of these tools out by tagging us on our socials @envimedico!
Want more beauty tips? Check out our SPF recommendations for the summer!
Thumbnail designed by Mal.