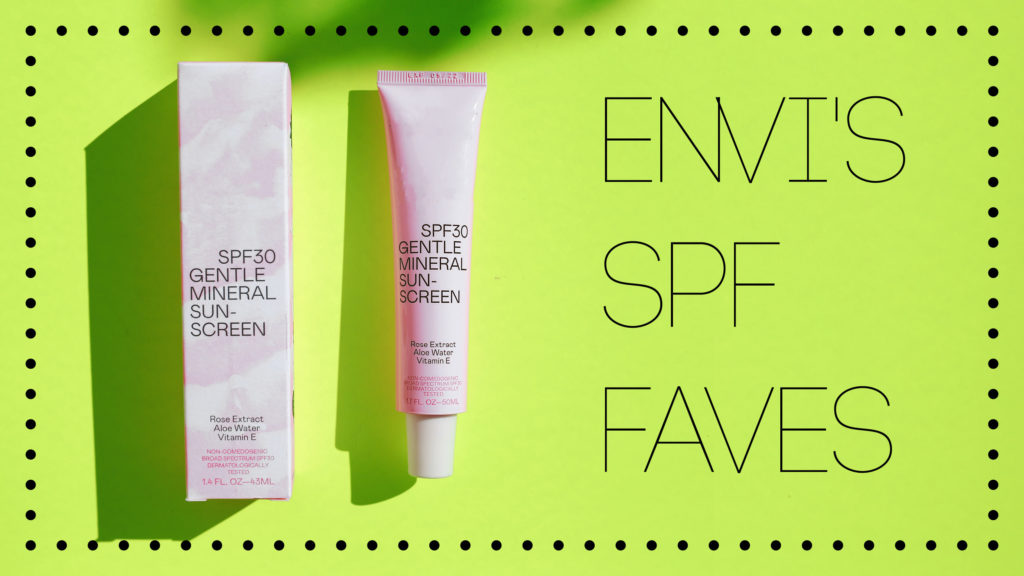 SPF is very important for the protection of our skin, not only in the summer, but all year round. The body's skin is the largest organ a human owns and is also a very fragile organ, which is constantly exposed to the outside world. Sunlight, in particular, can be extremely damaging to skin, with the risk running high of various medical complications such as skin cancer. Luckily, we can help ourselves by fighting some of these dangers – one of the best ways being sunscreen! Finding the perfect sunscreen for your skin can be difficult, with many of us needing specific attributes that match our skin type. Here at Envi, we have gathered some noteworthy SPF products for you to try.
Name: D
Role: Photo team
Skin type: Combination 
Product: Supergoop's Unseen Sunscreen SPF 40
Why is it so good? "My favorite is Supergoop. It's designed specifically to be lightweight and it doesn't leave a white cast on your skin. I find it particularly great because I have brown skin and I don't like when it's obvious that I'm wearing sunscreen. Also, Supergoop smells really great and doesn't have that typical 'sunscreen smell,' so it works great for everyday wear."
How do you use it? "I put it on my face in the morning after washing my face and applying my other creams and serums. And then, I reapply every 2 hours, so my skin is protected all day. Even though I don't leave the house as much anymore, I still wear it during the day, at home– since I have my windows open and things like that. Sunscreen protects from UV rays in general, so I try to start wearing it as soon as I'm awake in the morning to start my day."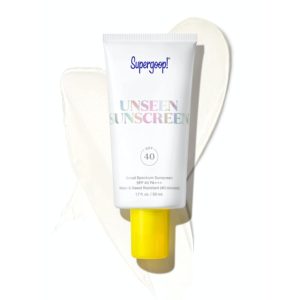 Name: Maya 
Role: Podcast Host
Skin type: Normal
Product: Kiehls SPF Moisturizer 
Why is it so good? "It doesn't make my face oily all day, I don't notice much of a white cast, and I feel like it keeps my face pretty moisturized." 
How do you use it? "I use it everyday after applying toner and serum. I squeeze out two long strips onto my fingers and pat it onto my skin."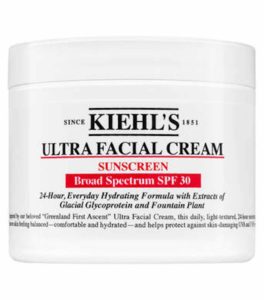 Name: Maui 
Skin type: Combination 
Product: Rohto Mentholatum – Skin Aqua UV Super Moisture Essence SPF 50+
Why is it so good? "It's super light and thin but also protects my skin. It works both as a moisturizer and sunscreen. It also prevents fading of tattoos."
How do you use it? "I usually wash my face right before I leave for work in the morning, so I apply the sunscreen right away, as it works as both a moisturizer and a sunscreen. It helps a lot with keeping my skin even because I like to be in the sun. I also apply the product to my tattoo twice a day since it's unscented, and it helps with preventing the fade of the tattoo when I go out in the sun, and it keeps it from drying."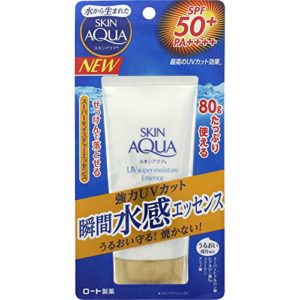 Name: Gabi
Role: Translator
Skin type: Oily
Product: Anasol SPF 70
Why is it so good? "It's oil free, it's moisturizing, there's mineral clay, aloe vera, panthenol, vitamin E, etc. Plus, it's cruelty-free and vegan!"
How do you use it? "I use it as part of my skincare routine after I wash my face and put on my toner, then I put on my sunscreen, even if I'm not going out or anything… But not at night! Only during the day."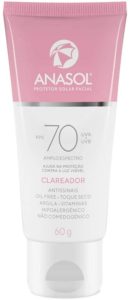 If you have any of your own SPF faves, or if you try any of our recommendations, please share with us by tagging our socials @envimediaco and using the hashtag #EnVi!
For more from EnVi's beauty team, check out the SPFs we swear by!
Thumbnail courtesy of Nevi.