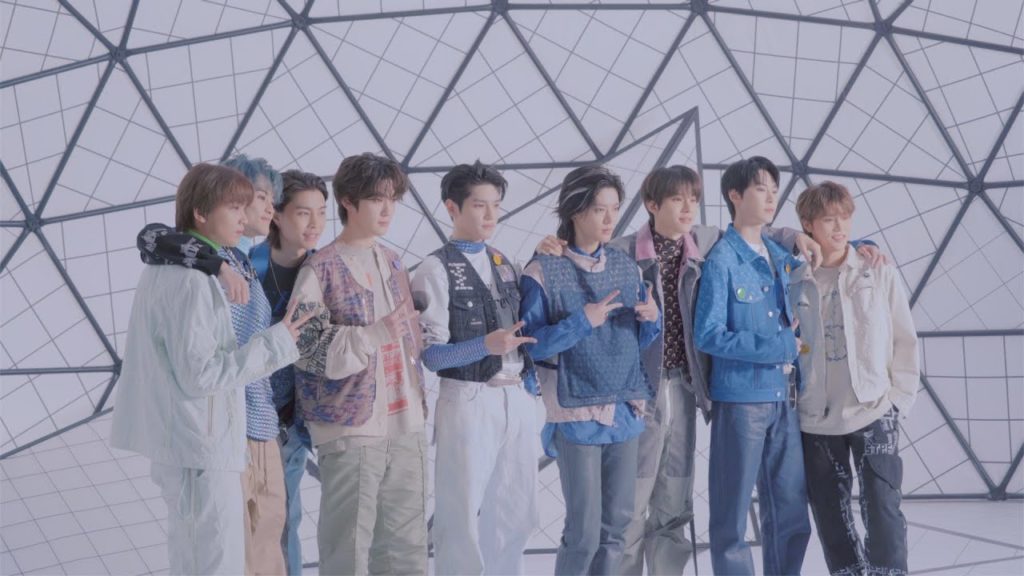 As part of the movement to develop more sustainable technology, Samsung Semiconductor, a subsidiary of Samsung Electronics, created the "Save All the Progress" campaign. The campaign focuses on Samsung's efforts to decrease its carbon footprint. Samsung intends to do this by developing memory chips that save more data at a faster speed. The "green chip" is just one of Samsung's innovations to save the environment and create a better future.
View this post on Instagram
Since the South Korean company is a leading tech giant, it is fitting that Samsung enlisted international sensation NCT 127 to promote Samsung Memory. NCT 127 is known for its distinctive yet innovative neo sound, making a statement with each release and challenging what is expected of pop music. Who is more suitable to be the face of technological advancement other than NCT 127, an experimental global K-pop act? NCT 127's name is an abbreviation for Neo Culture Technology and the coordinates of Seoul, Korea. Part of the group's name references "culture technology," a term coined by SM Entertainment founder Lee Soo-man that describes a blueprint for promoting Korean culture through music. 
A Song to "Save" the Planet
As part of the Samsung Memory collaboration, NCT 127 dropped a song and music video with Amoeba Culture, a record label run by famous K-hiphop group Dynamic Duo. "Save" is an EDM and dance track, reminiscent of the funky sound and futuristic video of their 2019 hit "Superhuman." The music video has sets that combine technology and nature, depicting a future where the two can co-exist. 
View this post on Instagram
The song has been used for promotional content related to "Save All the Progress."
NCT 127 on the Save Campaign
On joining Samsung's "Save" campaign, NCT 127's leader Taeyong expressed that the partnership came naturally since both entities share the goal of saving the environment. In the YouTube interview, Jungwoo, vocalist of NCT 127, expanded on Taeyong's point by sharing the importance of keeping old memories alive with technology. 
"When I think that these nostalgic photos and videos or songs that we practiced and showcased are included in data, Samsung Memory is an all-encompassing and familiar realm that touches even our emotional and daily lives," Jungwoo said.
Their groupmate Jaehyun added, "Our fans not only expect great music and performances from us, but also our awareness and contribution towards important global issues such as climate change." Fans have participated in projects that address global issues, such as raising funds for those impacted by a disaster in Indonesia earlier this year. It's only natural for NCT 127 to speak on issues that can create a better future for their fans.
Taking on Global Issues 
The Samsung Memory collaboration is not NCT 127's only effort to fight for change. The nine-member boy group performed their 2020 hit "Kick It" at Global Citizen's concert  "Vax Live: The Concert to Reunite the World" earlier this year on May 8. Advocating for COVID-19 vaccine equity and accessibility globally, the concert featured numerous artists, including H.E.R, J Balvin, and NCT 127. This was NCT 127's second time performing on the Global Citizen stage. The group had their debut with Global Citizen in 2019 when they performed their single "Superhuman" for the "Power the Movement" concert that sought to bring attention to extreme poverty.
More recently, on June 2, NCT 127 member Johnny participated in the Live Together challenge, a campaign created to battle the surge of hate crimes and anti-Asian sentiment during the COVID-19 pandemic. 
To learn more about NCT 127's effort to take on global issues read our articles on Johnny and the Live Together Campaign, and the "Save" collaboration single here.
Thumbnail courtesy of  SM Entertainment.