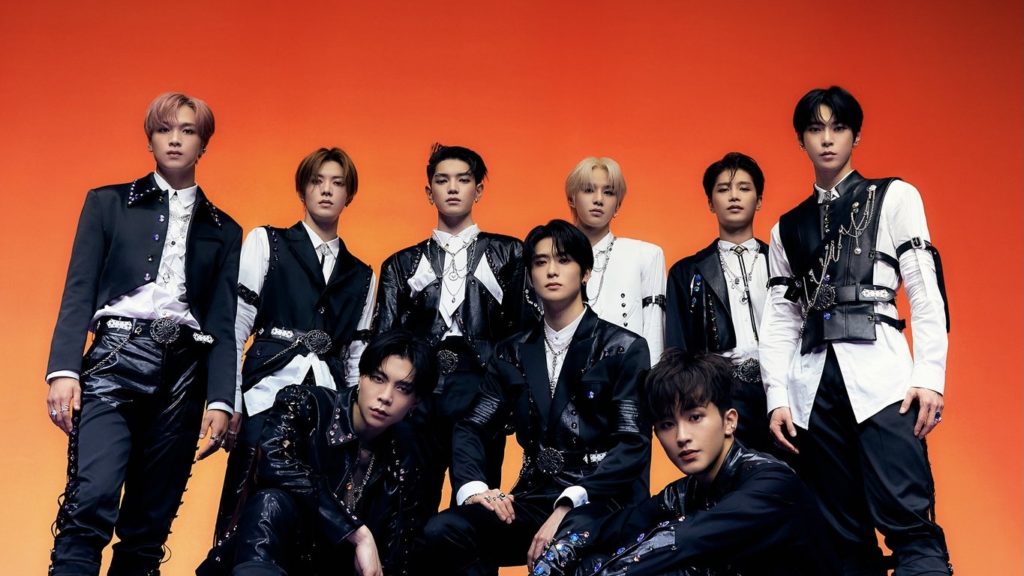 Since the release of their third full-length album on September 17, NCT 127 have been receiving attention from fans and nonfans alike. Within a week, Sticker surpassed 2.15 million sales and received countless chart milestones. Now add a top three placement on the Billboard Top 200 Album Chart to the list of achievements NCT 127 have accomplished in this era.
On the Billboard 200 Album
Sticker is NCT 127's first Korean comeback album since they released Neo Zone: The Final Round in Spring of 2020. It is an 11-track album, leading with the experimental title track, "Sticker." 
NCT 127's album debuted at 3 on Billboard's Top 200 chart, third to only global powerhouses Drake and Lil Nas X. NCT 127's album had a total of 62,000 units earned with 58,000 in pure album sales.
Past Billboard 200 Milestones
Sticker marks NCT 127's second top 10 position on the Billboard 200 chart. Their first top 10 spot was achieved last year with their second full length album, Neo Zone. The album peaked at number five in March with 86,000 units sold.
Their first appearance on Billboard's Top 200 chart was in October of 2018.  Their first full-length album, Regular-Irregular, peaked at number 89.  Fast forward to June of 2019, NCT 127 landed an even higher position on the Billboard 200 chart for their WE ARE SUPERHUMAN EP. The mini-album debuted at 11.
Sticking to the Top of Global Billboard Charts
NCT 127's Sticker album also hit number one on Billboard's World Albums Chart, Top Current Album Sales Chart, and Independent Albums Chart. The "Sticker" single peaked at number five on the World Digital Song Sales chart and "Lemonade" made it at number eight.  
View this post on Instagram
NCT 127's album also ranked at 20 on the Tastemaker Albums chart. Sticker reached 53 on Billboard Global (US excluded) and 101 Billboard Global charts. Topping off their music's success, NCT 127 also earned a top three position on Billboard's Artist 100 chart.
Ending the First Week with a Bang
NCT 127 have had a successful first week since releasing Sticker on September 17. They have not only managed to hit top spots on domestic Korean charts, but they have also reached international charts, including a number one spot in over 14 countries on iTunes. NCT 127 have also earned a Top 40 spot on UK's Top 100 Albums chart, 16 on Australia's Top 50 Albums chart and Germany's Official Album Top 100 chart, and landed on charts in countless other countries. 
Even with the big accomplishments this week, NCTzen can agree that the biggest win this week has been the gift from NCT 127— their album. Fans can look forward to more promotions and performances of "Sticker" in the coming days. 
Want more on NCT 127's recent milestones with Sticker? Check our piece on their opening week sales, views, and chart rankings here.
Thumbnail courtesy of SM Entertainment.