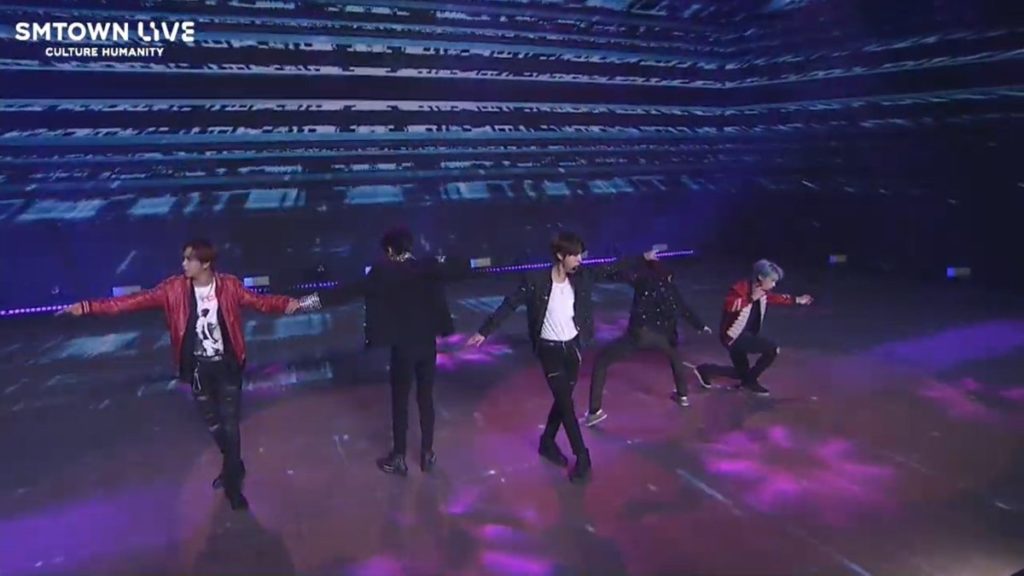 By Marbella Ramirez | @jaehvunity
NCT Dream did not fail to emit their youthful charm as six out of seven members opened the concert with their hit title track "Ridin." Its upbeat, yet rigid tempo was a perfect way to start the concert and garner hook in viewers.
Dream wore their punchy, iconic "Ridin" era outfits and the intense choreography with its strategic combination of fluid motions and heavenly vocals makes it difficult to look away from the screen.
Member Jisung, who shines with his dance charisma, is recuperating from an injury and was not able to perform to his full extent, however, he was still included in the performance through separate solo shots.
Performing directly after æspa's statements, NCT Dream's stage captured the viewer's attention once again. Dream returned with "Deja Vu"—a fan favorite after its release back in October through Resonance pt. 1. It proudly boasts the title of NCT Dreams' first song as OT7 since 2018, making it a song that hits very close to the hearts of Dream enthusiasts. Wearing outfits straight from the track video, Haechan's opening vocals and Mark's entrance stood out.
Each member portrayed a different high school student vibe, making the stage as cheerful as ever. Jaemin took on a jock persona, his varsity jacket as eye-catching as the first day it was seen on him, while Renjun looked as soft as ever with a comfy look. The energy on stage was fun and exciting staying true to NCT Dream's main concept.
Today marks January 1st in Korea, other than marking the start of 2021, it also marks Jisung's adulthood. From SM Rookies to "Chewing Gum" to "Deja Vu," those who have been following NCT Dream are anxious to see what the new year brings. Will it be group dynamic changes? A new album? A tour? We will just have to wait to find out!