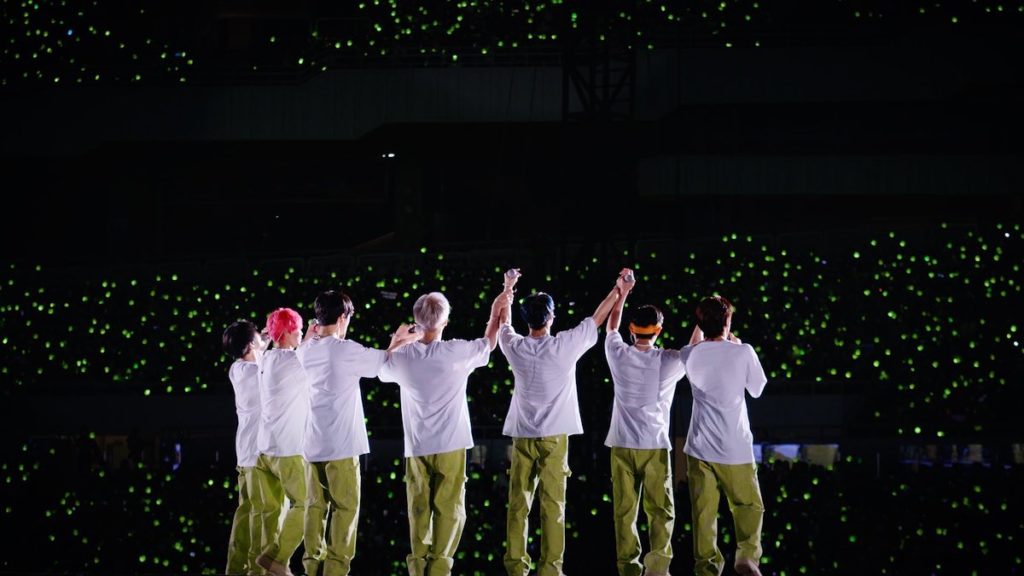 Announced on October 20, NCT DREAM THE MOVIE: In A DREAM is set to hit international theaters this November. In collaboration with SM Entertainment, Trafalgar Releasing and CJ 4DPLEX, the film wll allow NCTzens all around the world to take a deeper look into NCT DREAM's journey to the Olympic Stadium in Seoul. Their first feature film will cover both on and off stage preparations and include exclusive interviews with all seven members. 
7DREAM in Concert
As NCT DREAM's second solo concert six years after debut, "The Dream Show 2: In A DREAM" sold out the Olympic Main Stadium in South Korea, otherwise known as the "Stage of Dreams" for many artists. Selling out both dates immediately, NCT DREAM proved their relevance on an international scale with over 135,000 on-and-offline audience members. This film holds a very special experience for both the group and fans alike, as "7DREAM" comes together 2 years and 10 months since their first concert at Jangchung Municipal Stadium in 2019.
With various effects to immerse viewers in the experience, NCT DREAM THE MOVIE: In A DREAM was shot with 18 ScreenX cameras, a record number used to shoot a live concert. Groundbreaking technology was incorporated into the shooting process of the film to ensure a 'larger-than-life' experience for fans across the globe. As the world's first multi-projection cinema, ScreenX seeks to center the audience as if they were at the concert.
Directed by Margo Yeji Lee and Oh Yoon Dong, the film will allow NCTzens to witness NCT DREAM on the big screen for the first time. Providing a multi-sensory experience, the film ensures the ultimate viewing experience for fans who wish to connect further with the group.
Moving Forward as NCT DREAM
With a growing international fanbase, NCT DREAM have broken several records since reuniting as 7DREAM. Surpassing their own sales records, the group managed to soar past one million sales in three days with their full-album Glitch Mode. In comparison to their previous album Hot Sauce which took over six days to reach that record, the septet prove its increasing popularity with each release.
Performing on international stages such as KCON LA and KPOP Flex, NCT DREAM continue to meet NCTzens around the world. Joining other groups in the Philippines, they will be a part of 2022's Manila edition of I-pop U on October 21.
Worldwide dates and ticketing information for NCT DREAM THE MOVIE: In A DREAM will be released shortly. Fans can also visit the official website for more information over the upcoming weeks.
Want more on NCT DREAM's group activities? Check out our coverage on I-POP U here!