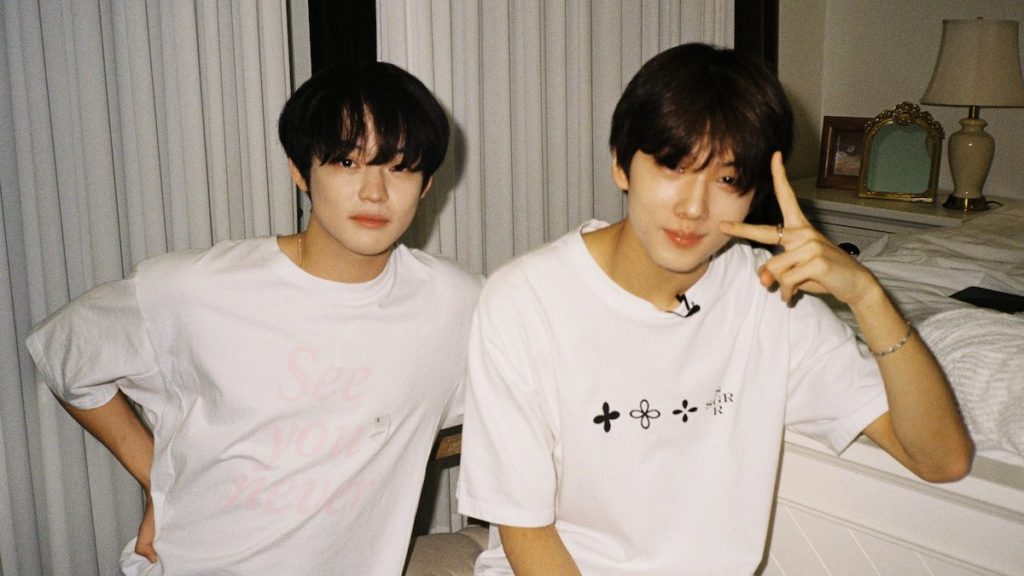 NCT's youngest members, Chenle and Jisung, are loved for their "opposites attract" dynamic. The two first met more than a decade ago, only to be reunited in the same K-pop group—NCT DREAM—in 2016. Throughout the years, their bond has grown stronger, and their first cover together only cemented it. Fresh out of the studio, Chenle and Jisung released a rendition of Troye Sivan's "YOUTH."
What If…?
Chenle and Jisung's cover took a lengthy—but well-spent—period to come into existence. The duo first teased a potential cover together in their YouTube series "Chenle and Jisung's This and That" in November last year, though Chenle had also raised the possibility of releasing a joint dance cover.
Since then, fans have been patiently waiting. After recording the song in June, it was only a matter of time before it was released. Finally, on October 15, 10 PM KST, the cover made its premiere on various platforms.
When the Lights Start Flashing
The "YOUTH" cover opens with a back shot of Chenle and Jisung gazing at the sky. Following a string of piano chords and guitar strums, the two take turns singing the verses. Compared to the original version, Chenle and Jisung give a stripped down take to the song, both musically and visually. Neutral-toned colors dominate the video, and each shot highlights the down-to-earth nature of the cover.
True to Chenle's and Jisung's distinct personalities, duality is present throughout the cover's music video. The video alternates between a lush hill and wooden inn sets, paying tribute to the song's themes of pure joy and naïvété. Chenle's smooth, high tenor and Jisung's deep, tender voice complement each other beautifully, notably in the outro where they harmonize. The two also dress similarly, albeit in different colors—showing that despite their differences, they form an invaluable bond.
Now and Forevermore
This cover is not the first time Chenle and Jisung earned the spotlight—the pair also made waves with their 2020 ELLE Korea photoshoot. The duo prove time and time again that they are an unstoppable force—whether on YouTube, in magazine shoots, or in song covers. Only time will tell what else they have in store—and fans surely anticipate it.
In the mood for more covers? Check out WayV's Yangyang take on Shawn Mendes' "Look Up At The Stars" here!