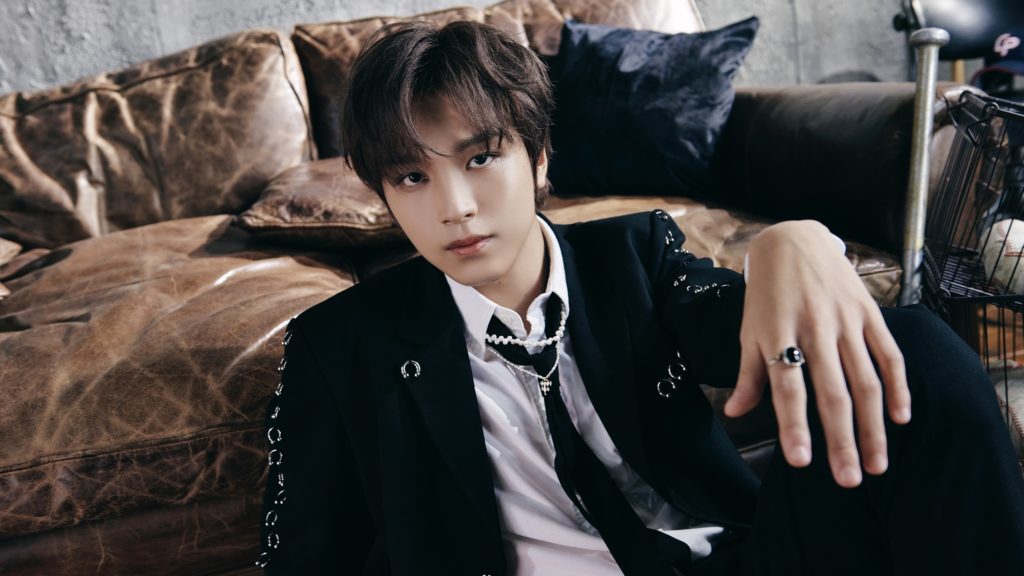 NCT 127 might not be promoting new music at the moment, but its members continue to make waves in the world of K-dramas. Following bandmates Doyoung and Taeil, the youngest member of the group, Haechan, is officially making his debut as an OST singer. Featured on the soundtrack for the drama PLY FRIENDS: Seo Yeon University Class of 22, Haechan is offering a 2022 rendition of Toy's "Good Person."
해찬 (HAECHAN) – 좋은 사람 (2022)

Melon ➫ https://t.co/hLri4hmhPV
Genie ➫ https://t.co/rrewctQZPq
FLO ➫ https://t.co/QsHcV8DAg2
Bugs ➫ https://t.co/AK4ALTkDYI
VIBE ➫ https://t.co/n0y26Yz2Di#HAECHAN #해찬 #좋은사람 #좋은사람2022#HAECHAN_좋은사람 #NCT #NCT127 #NCTDREAM

— NCT (@NCTsmtown) March 5, 2022
Just like many of his bandmates, NCT's Haechan is branching out to other industries. The singer, who is widely recognized for having one of the most unique voices in K-pop, actively participates in various NCT subunits. But now, the star will be shining solo, as he is lending his voice for the soundtrack of PLY FRIENDS: Seo Yeon University Class of 22. 
Toy's "Good Person"
Titled "Good Person," the song is a remake of Yoo Hee-yeol's one-man band, Toy. Originally released in 2001, the track featured former E.O.S member, Kim Hyung Joong. The lyrics tell the story of a man in unrequited love and were supposedly inspired by the story of one of Yoo Hee-yeol's friends. "Good Person" enjoys great popularity among the Korean public and has been covered on several occasions throughout the years. Among others, in 2011, Hwang Jung-eum sang a rendition of the song for the OST of the drama Can You Hear My Heart.
Haechan's "Good Person"
Despite the great amount of "Good Person" covers, the announcement of Haechan's first OST was positively received. In a press release, CJ ENM—the company in charge of the production of the OST—explained that the song was picked as it portrays perfectly the love theme of the drama. They also explained that the original release date for Haechan's "Good Person" was March 6. However, due to the "explosive interest" and fan excitement, CJ ENM decided to push the date forward. The production company also stressed Haechan's outstanding vocals, "attractive tone and wide range." The song is currently available on all music sites but before its release, Haechan's remake raised expectations as he previously topped a list of celebrities that Korean fans want to hear singing on OST. 
Fans Celebrate
The wish is finally fulfilled for fans who patiently waited. The announcement, teaser, and release of the song caused a stir on social media. Fans of the musician have been diligently trending hashtags and counting down the days till they could finally listen to Haechan's "Good Person." As you can verify below, his first OST is a "hot topic" online.
Top 10 Highest Charting SM Artists Songs in the 1st Hour of Release in 2022#HAECHAN_GoodPerson #해찬이에게_좋은사람 #HaechanFirstOST pic.twitter.com/Q8O8nrjtI6

— SMTownEngSub (@SMTownEngSub) March 5, 2022
[!!!] Worldwide Trends – 6:20PM KST

1. #HAECHAN_GoodPerson
2. #해찬이에게_좋은사람
3. #HaechanFirstOST
5. HAECHAN OST OUT NOW#NCT #NCT127 #NCTDREAM pic.twitter.com/bIvIDrxC8V

— SM_NCT (@SM_NCT) March 5, 2022
HAECHAN OST OUT NOW 🙆🏻‍♀️💗

I'm so proud of you haechan~ this is a good start and many opportunities will come to you in the future. 🥳🎉#HaechanFirstOST#HAECHAN_GoodPerson #해찬이에게_좋은사람 pic.twitter.com/6bdYiQE2S4

— 𝐨𝐲𝐢𝐩🎵D-DAY HAECHAN OST ୧( ˙Ⱉ˙⠕)୨ (@donghyukei29) March 5, 2022
good person by haechan, my new comfort song. his voice is just soothing to hear it's almost a lullaby. nevertheless, the lyrics will also make you feel a little melancholy.#HaechanFirstOST #HAECHAN_GoodPerson

— moon ★☽ (@moontaeillegal_) March 5, 2022
Look at how Haechan dominating WORLDWIDE trends right now!!👏 OMG you deserve it Haechan ah!! 👏😭

HAECHAN OST OUT NOW#HaechanFirstOST#HAECHAN_GoodPerson #해찬이에게_좋은사람 #HAECHAN #해찬 #NCT해찬 pic.twitter.com/dU4j4Bo6km

— haechan ah~ (@haechan_ah06) March 5, 2022
More of Haechan to Come
Although "Good Person" marks Haechan's first drama OST, his singing abilities don't go unnoticed. Last year, he joined forces with Doyoung for the music collaboration "Maniac." More recently, it was revealed that Haechan's group, NCT DREAM, will be returning with an album later in March. That means, fans and good singing enthusiasts can rest assured and look forward to more of Haechan in his role of power vocalist.    
In the meantime, you can listen to "Good Person" on YouTube Music, Spotify, Apple Music, and other platforms.
Craving for more music coverage? Check out all we know so far about NCT DREAM's upcoming comeback here.