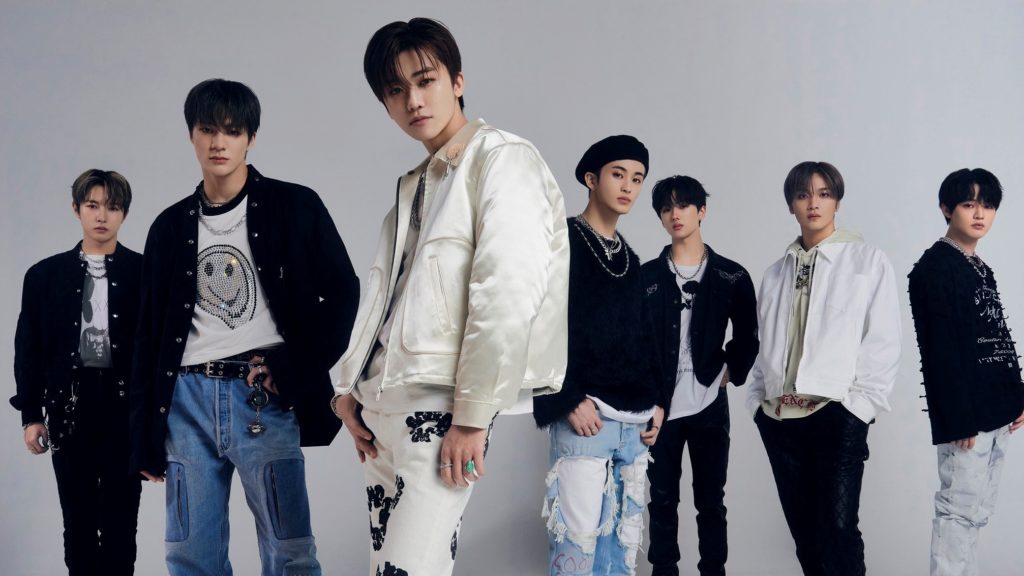 NCT DREAM is back as neo as ever. On February 28 12 AM KST, NCT DREAM dropped their official comeback announcement. They will be releasing their second full-length album Glitch Mode on March 28.
The announcement teaser features the words "Glitch Mode" in a brief animated video. The text starts black over a white screen before distorting to a myriad of colors and glitching to various other fonts.
NCT DREAM's official Twitter account also switched their profile picture to white text that reads, "NCT DREAM2"—a nod to their second full-length album, and perhaps even the theme of glitching (or, new iterations). Their header is now a photo of a black helmet that says, "Glitch Mode." It is an amalgamation of different fonts in Google's signature colors white, red, green, yellow, and blue.
NCT DREAM's Hints
NCT DREAM have not been shy about hinting at their new album's concept and contents. In fact, the septet has been teasing the comeback since January. During NCT 2021 fansigns in January, some of the members flaunted their new hair colors. Members CHENLE and MARK shared spoilers in recent fansigns. In January, a fan claimed that CHENLE allegedly sang part of the song for her. During NCT 127's latest Favorite fansign, when asked about the comeback theme, MARK pretended to lag on a fancall.
NCT DREAM also spoiled small details about their comeback following their new hair colors' red carpet debut. After the Seoul Music Awards, MARK told fans to expect an upgraded version of the group. A few weeks later in the "NCT News" spoof, JENO shared another spoiler. He described the comeback as "like an error."
Hours before the comeback date announcement, CHENLE gave fans a song recommendation on his LYSN bubble messenger: NCT DREAM's new song.
NCity Detective Mode: On
Now that the cat is out of the bag, fans are starting to connect the dots from old spoilers. Fans of NCT, NCTzen, also began speculating and expressing their hopes about potential themes and aesthetics for the new release.
Ending The Old Era With Awards
An epic conclusion to NCT DREAM's boisterous first album accomplishments and reunion as seven members, NCT DREAM received numerous awards for both Hot Sauce and their repackaged album, Hello Future. The "triple million sellers" began the 2021 award season strong with a special award at the Korean Popular Culture and Arts Awards. The Ministry of Culture, Sports and Tourism and the Korea Creative Content Agency (KOCCA) awarded NCT DREAM a Minister of Culture, Sports and Tourism Commendation, dubbing the septet as the "representative group" of K-pop.
In December, they won the "Top 10 Artist" award at the Melon Music Awards. After the new year, they won an album bonsang at the Golden Disk Awards and "Best Album" the Seoul Music Awards. They topped off their streak with two awards at the Gaon Chart Music Awards: Top Kit Seller Award and Artist of The Year (Physical Album) for the second quarter. Their long list of honors and accomplishments only builds hype for their upcoming album.
The Start Of A New Dream Era
Even though the comeback is not until March 28, NCT DREAM have already started their new era with zeal. In early February, MARK spearheaded the NCTLAB project with his first solo single and music video "Child." JISUNG also dropped music, dedicating a video and cover of IU's "Heart" for fans on his birthday. Last week, it was announced that HAECHAN will have his first solo OST dropping on March 6. Additionally, RENJUN revealed that he will be releasing a cover in the coming days during a fansign.
Aside from music, NCT DREAM has been boasting a solid roster of brand collaborations over the past few months. They have joined forces with Indonesia skincare brand Somethinc, snack brand Lemonilo, and Korean athletic wear brand FCMM.
With a number of collaborations and individual projects out, NCT DREAM will certainly greet fans with more activities and content in the days leading up to D-Day. Glitch Mode is not only NCT DREAM's second full-length album, but the start of a new era for the young group.
Want more on NCT DREAM? Check out our piece on JISUNG's "Heart" here.