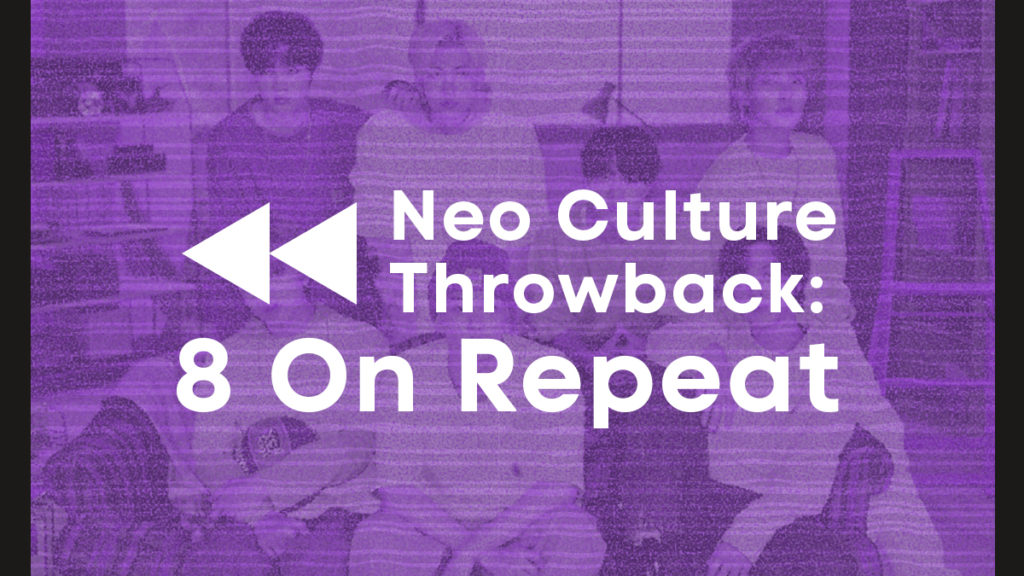 Stop. Rewind. Turn back time. Every Saturday leading up to the release of NCT's Universe, we will take a walk down memory lane to last year's release, RESONANCE! From the music to the moments shared with the members, NCT 2020 was an unforgettable experience. This time, we take a look at some of the album's well-loved B-sides.
Before Universe, there was RESONANCE – NCT's first comeback since EMPATHY in 2018. With two parts – Pt. 1 on October 12, 2020, and Pt. 2 on November 23, 2020 – the album sold like hotcakes. In just one week, RESONANCE Pt. 1 sold more than 1.21 million copies and later topped the Gaon Album Chart. RESONANCE understandably received much love; not only did it include songs from all of the subunits, but it also featured songs with various NCT U lineups, including new members Shotaro and Sungchan. Each of the 21 tracks have their own charm and appeal. Here are a few of the album's great B-sides we just can't get enough of.
Déjà Vu
NCT Dream's first song as 7Dream since 2018 was one of RESONANCE's most anticipated tracks. On October 8, just a few days short of the album's release, the song made its debut in a track video. With colorful jackets adorning their names and a huge "7," the Dreamies record their fun at an amusement park. Fittingly enough, "Déjà Vu" features a carousel tune-like motif and energetic hip-hop beats. Once separated, Mark, Renjun, Jeno, Haechan, Jaemin, Chenle, and Jisung are reunited on stage.
Faded In My Last Song
Established by a lo-fi, slightly off-key piano intro, the R&B hip-hop song recounts the singer's last goodbye to their old lover. "Faded In My Last Song" is infamous for its melodramatic vibe, making it the perfect song to cry to. It's also a great track to listen to in the middle of a rainy night.
Nectar
WayV made a strong NCT album debut with "Nectar," a sensual song about dancing under the moonlight. With sultry vocals and a hypnotizing bassline, the hip-hop track quickly became a fan favorite after its release. The bridge – which features a nice blend of falsettos and mystical synth chords before erupting into a long note from Xiaojun – showcases WayV's signature otherworldly charms. "Nectar" is an addictive song that only leaves one craving more.
Misfit
Rap is nothing new in NCT, but it's not every day it becomes the main feature of their tracks. On October 8, 2020, Johnny, Taeyong, Mark, Hendery, Jeno, Yangyang, and Sungchan joined forces for the first time in the "Misfit" track video. Along with their distinct rap styles, they chant the chorus on a makeshift basketball court and atop a white Jeep. Lyrically, "Misfit" is about being free from the confines of society and confidently moving forward. Coupled with a guitar riff reminiscent of '90s hip-hop tracks, it is a refreshing song that gets your adrenaline pumping.
My Everything
"You are a miracle to me, I wish you could see it / Spreading all over me, a gift called you /  You're my night and day." These poetic lyrics are beautifully sung by Taeil, Xiaojun, and Renjun. The three vocalists become the stars of the heartwarming piano ballad. NIve, one of the songwriters behind "My Everything," praised them for their rendition of the track. "Even to me, this song is a little difficult," he said on a behind-the-scenes video. "I thought that it might be difficult for any artist to express the melody's unique points. [But] they sang and expressed the song really well."
Music, Dance
Described as a dance song with Afrobeat influences, "Music, Dance" is NCT 127's subunit track on RESONANCE. Groovy and memorable (with the ever-iconic "Drop the beat!"), it's a track you can't miss out on. NCTzens had to wait for the song's live performance; after its absence on the NCT 2020 Beyond LIVE, NCT 127 finally performed the song on their online fanmeeting this July.
Light Bulb
First introduced in 2015 at the SM ROOKIES Show, "Light Bulb" finally had its official release in RESONANCE. Taeyong, Kun, Doyoung, and Sungchan take part in the R&B, hip-hop midtempo ballad. With lyrics comparing switching lights to an unstable relationship, the four perfectly expressed the song's somber vibe and captured the hearts of many.
Dancing In The Rain
Taeil, Johnny, Yuta, Kun, Jaehyun, Jungwoo, Xiaojun, and Chenle come together in "Dancing In The Rain." It's a feel-good song about cherishing the moment with one's beloved even under the rain. The strong jazz and R&B influences give the song a groovy vibe. Not only does it showcase the members' smooth rap and vocals, but it also flaunts their writing talent – Jaehyun contributed to the lyrics. While the unit has yet to perform the track on stage, "Dancing In The Rain" remains a fan favorite.
Raise The Roof
Well-known for its feature on the mega mashup "RESONANCE," "Raise The Roof" is a solid track on its own. Sung by Taeil, Johnny, Yuta, Kun, Jungwoo, Hendery, Renjun, Chenle, and Jisung, the track features bass-heavy beats and synths reminiscent of traditional East Asian music. From the rap-heavy verses, heavenly bridge, and the grand, chant-like outro, it's the perfect song to represent NCT as a force that continues to rise.
NCT 2021 has been unveiling the teasers for Universe these past few days. Check out their latest set of teasers here! 
Thumbnail courtesy of Mal.