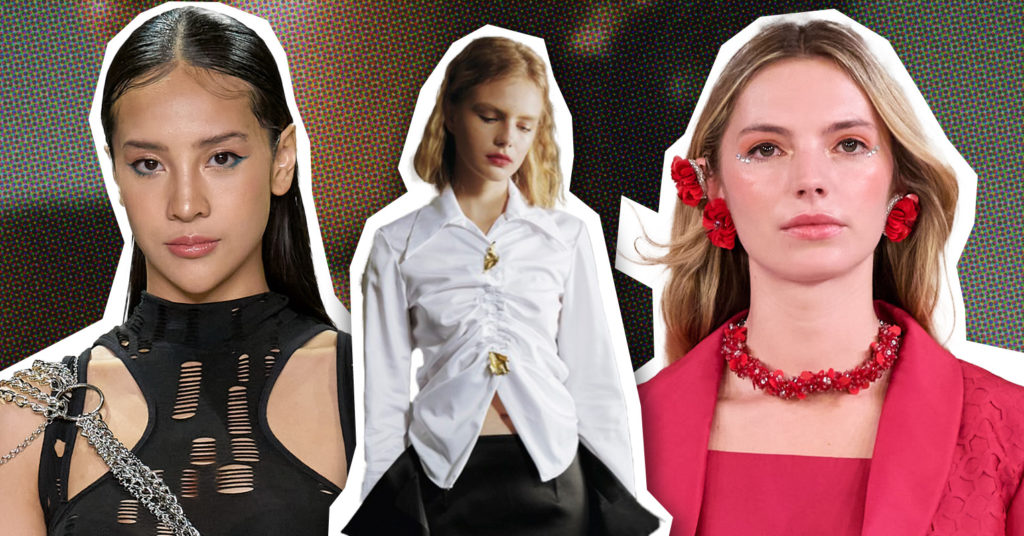 In recent years, more people of color (POC) have been under the spotlight as the inclusivity and diversity agenda continues to spread throughout the fashion industry. Recently, plenty of big-name brands have partnered up with Asian celebrities as campaign stars and ambassadors. Beyond these associations, we've also witnessed an increasing number of Asian designers getting the chance to showcase their collections on runways or worn by various A-Listers.
Though there have been many stories of small Asian brands achieving global fame in fashion recently, this time we're highlighting a lineup of Indonesian designers who are taking the world by storm. A lot of people might think of a tropical getaway or maybe even the rich taste of local food, but the Indonesian fashion scene is also becoming a force to be reckoned with. This season alone, homegrown designers have showcased their creations in various fashion events across the globe, including New York Fashion Week, London Fashion Week, and Paris showrooms.
Erigo X Takes Over New York
Erigo started out as a brand focused on utilizing traditional fabric in daily wear, which slowly led the Indonesian label to gain more recognition from younger audiences. Now, the brand is taking things to the next level by launching Erigo-X, a line that combines fine Indonesian craftsmanship with edgy, futuristic, and hints of utilitarian design. The result is an array of streetwear pieces that can be easily sported throughout different streets around the world.
Titled "True Through You," the brand's SS23 collection is an exploration of the journey to find individuality and authenticity. The collection, presented during New York Fashion Week, was dominated by subtle earthy tones, mainly blacks, greys, earthy olive greens, and a pop of blue from the occasional denim pieces. With the consistency in baggy silhouettes complemented with mesh accents and chain accessories, Erigo made it clear that they've got plenty of attitudes and aren't afraid of making a statement.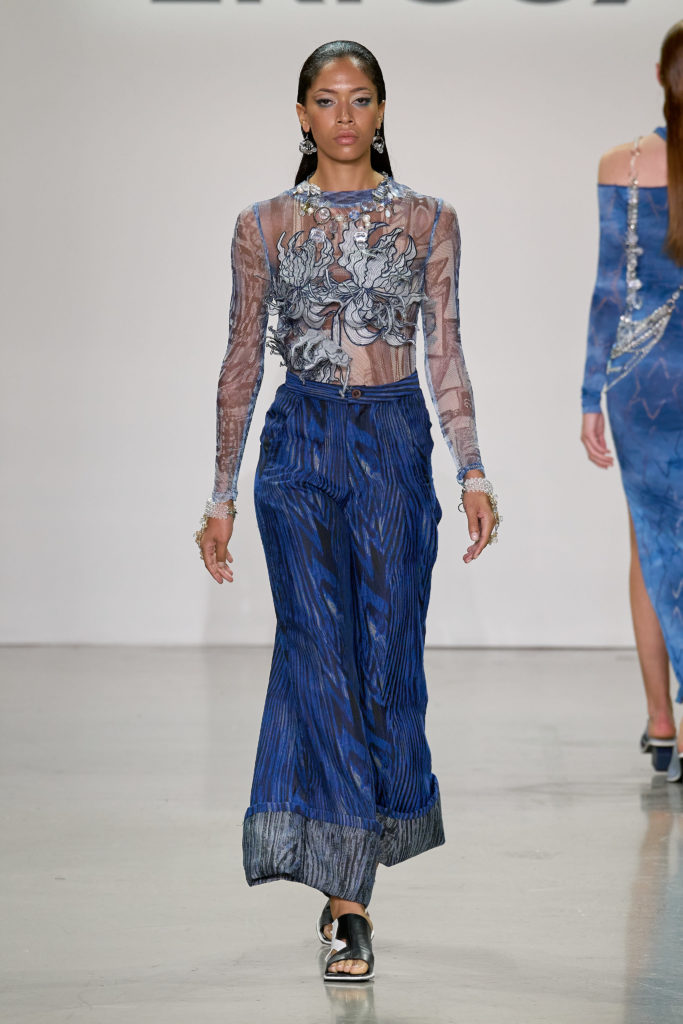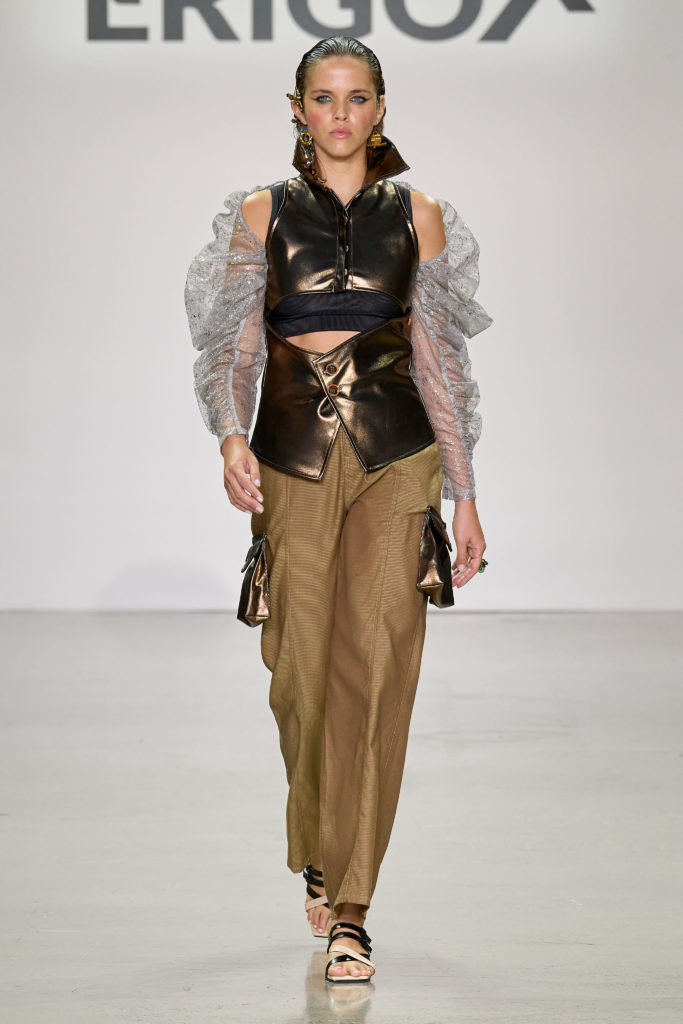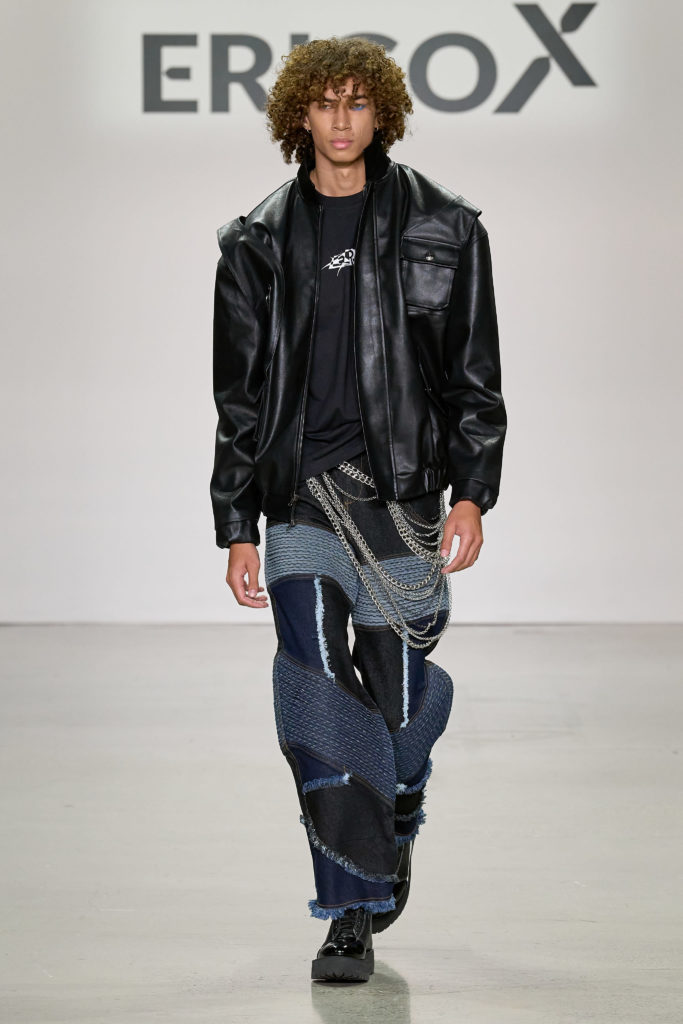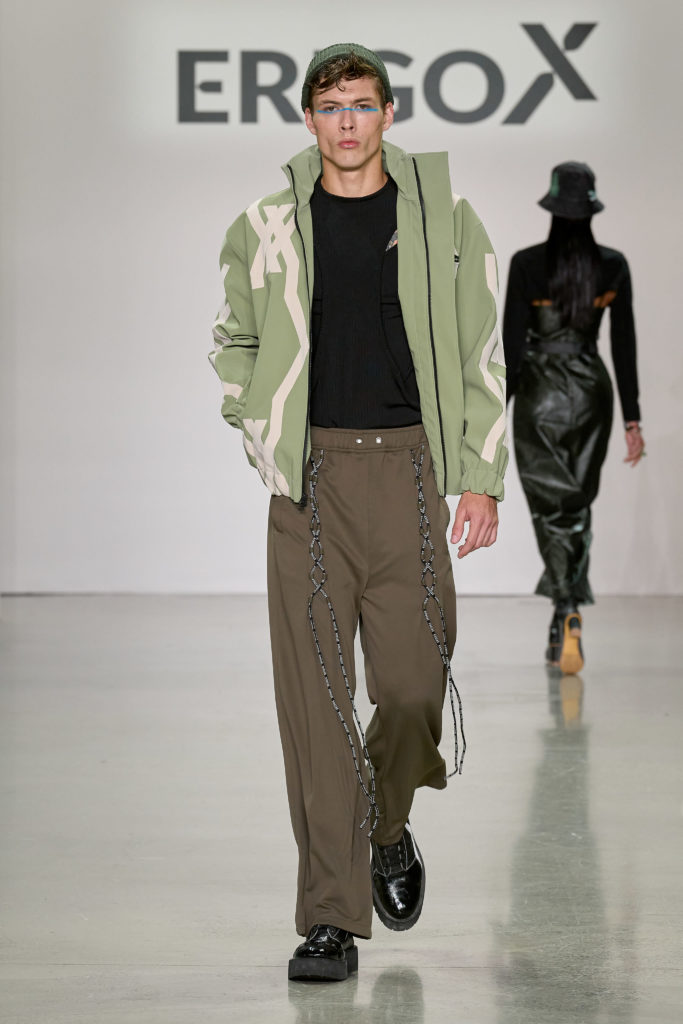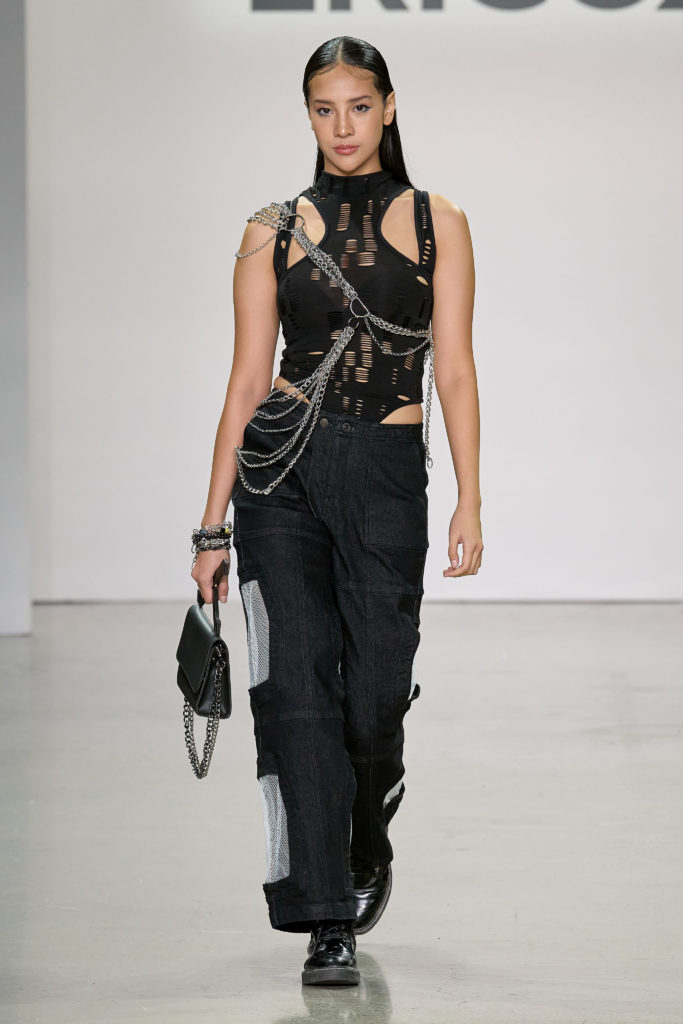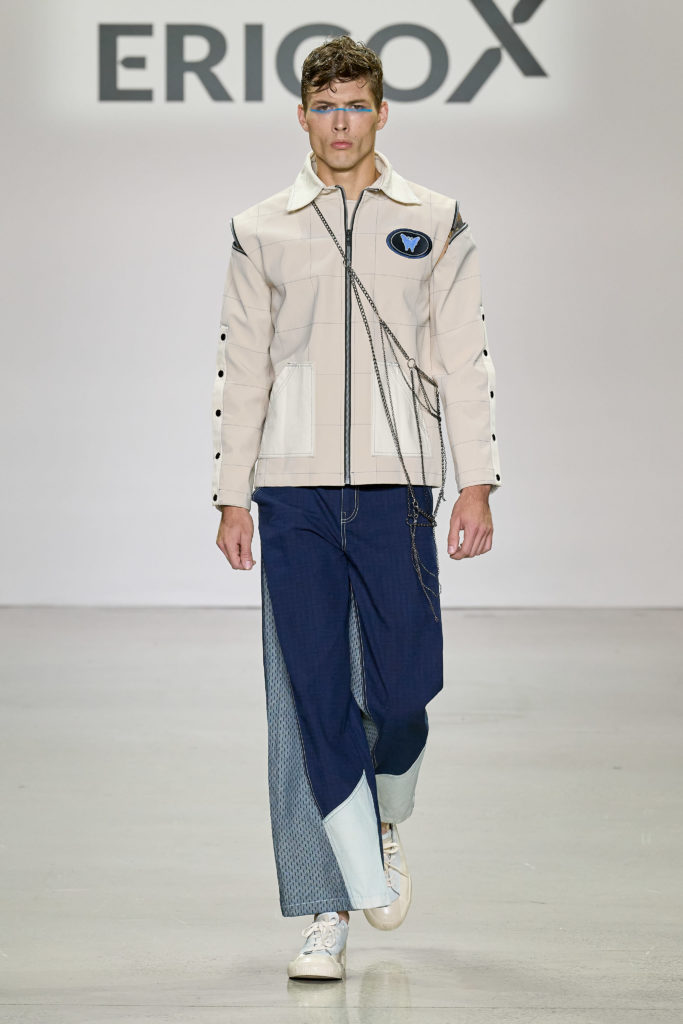 KLAMBY's London Debut
On the other side of the Atlantic, modest wear brand KLAMBY — helmed by Nadine Gaus — made their first-ever international Fashion Week debut showcasing their SS23 collection in London Fashion Week. The show was intimate and the collection was heavily inspired by the creative director's Indonesian heritage. Despite crop tops and mini-skirts being at the forefront of trends, the brand stayed true to its core and kept every look modest. Though brands might find it risky to go against general trends, keeping pieces at full length gives KLAMBY a unique appeal that caters to an often neglected demographic of fashion enthusiasts.
One way Nadine incorporated her heritage in the brand's global debut is the usage of Tenun Garut, a type of traditional textile that comes from the town of Garut located in West Java. This textile is known for its intricate manual weaving process as well as the infusion of fine silk thread, a material that the town is known for. In the brand's press release, Nadine shares, "Indonesia's diversity also extends to various belief systems. The richness of Indonesian culture gave birth to so many works of art as well as fashion. Many Indonesian fashions are inspired by Indonesian cultures, such as KLAMBY who raised Tenun Garut at the London Fashion Week event."
Nadine also found musing from Indonesia's national flowers and their respective values: 'The Flower of the Nation (Puspa Bangsa)', 'The Flower of Charm (Puspa Pesona)', and 'The Rare Flower (Puspa Langka)'. She then translated these inspirations into an array of dresses, caftans, and other pieces made of traditionally woven textured fabrics. Garnered with intricate stitching and embellishments, the designs nodded to details found in traditional Indonesian clothing.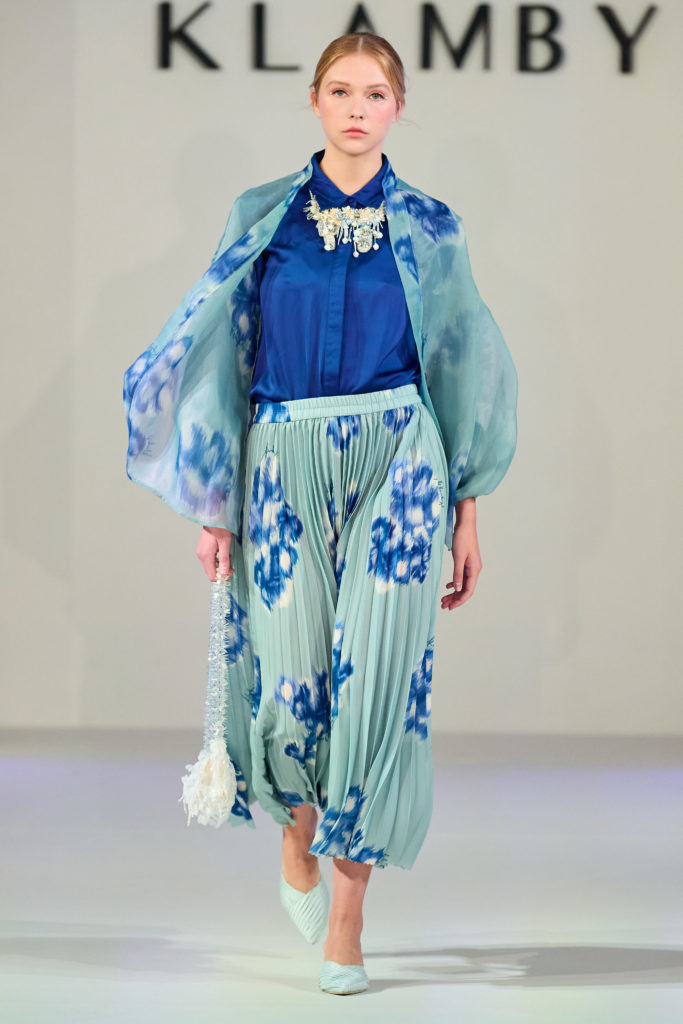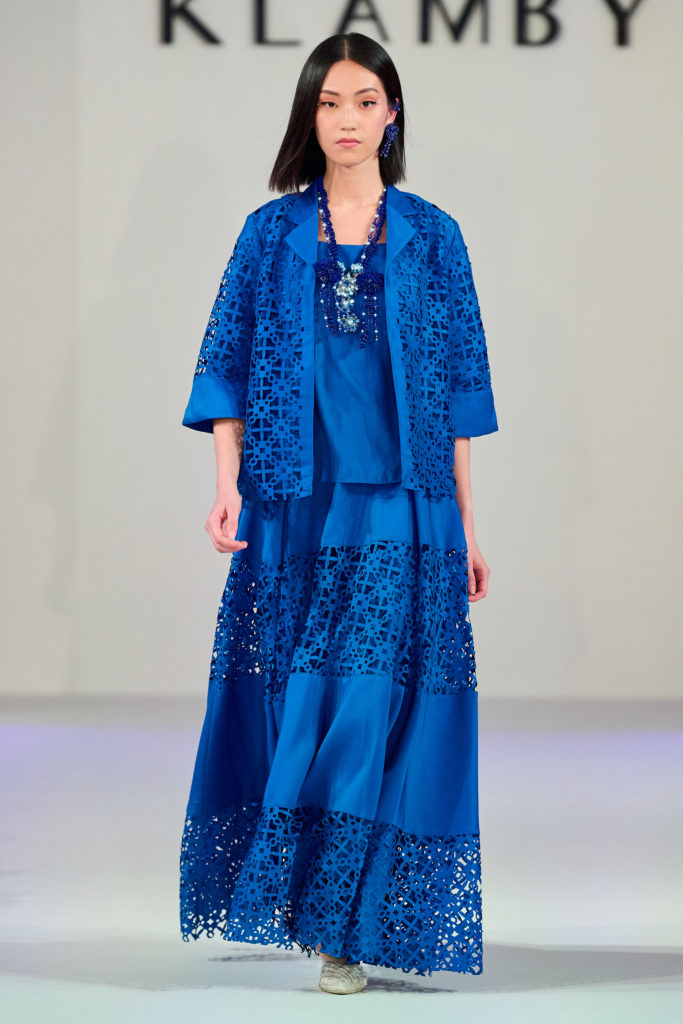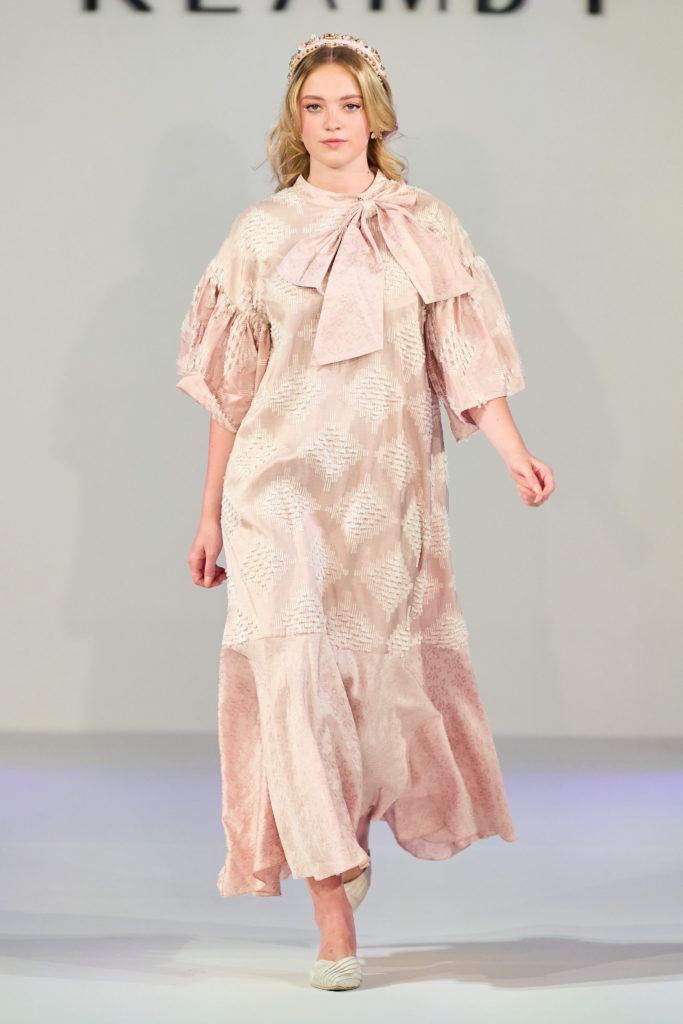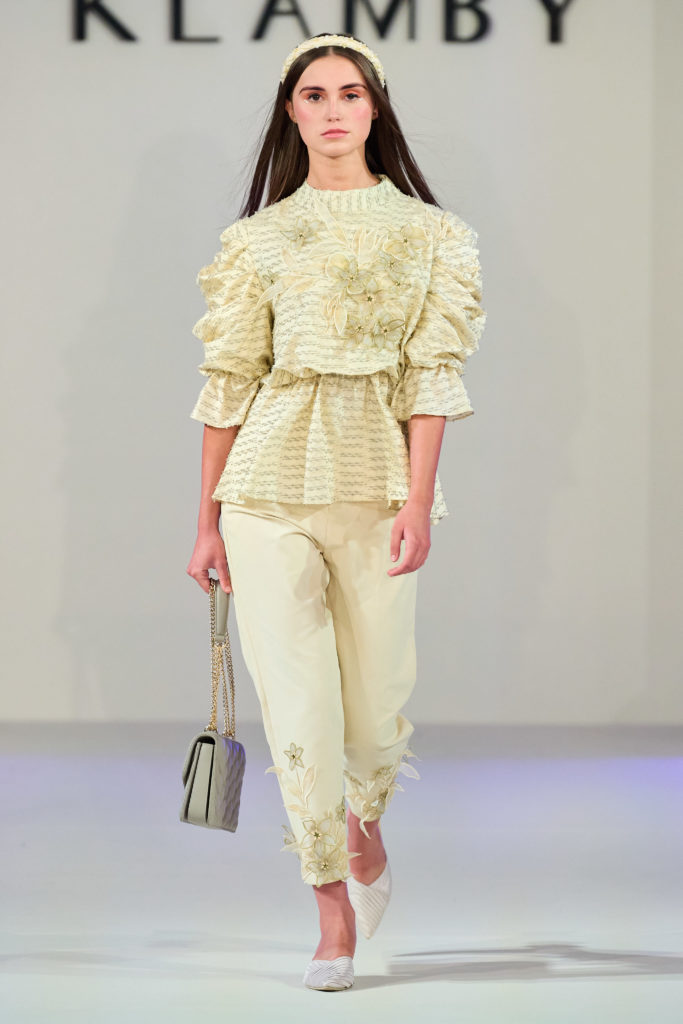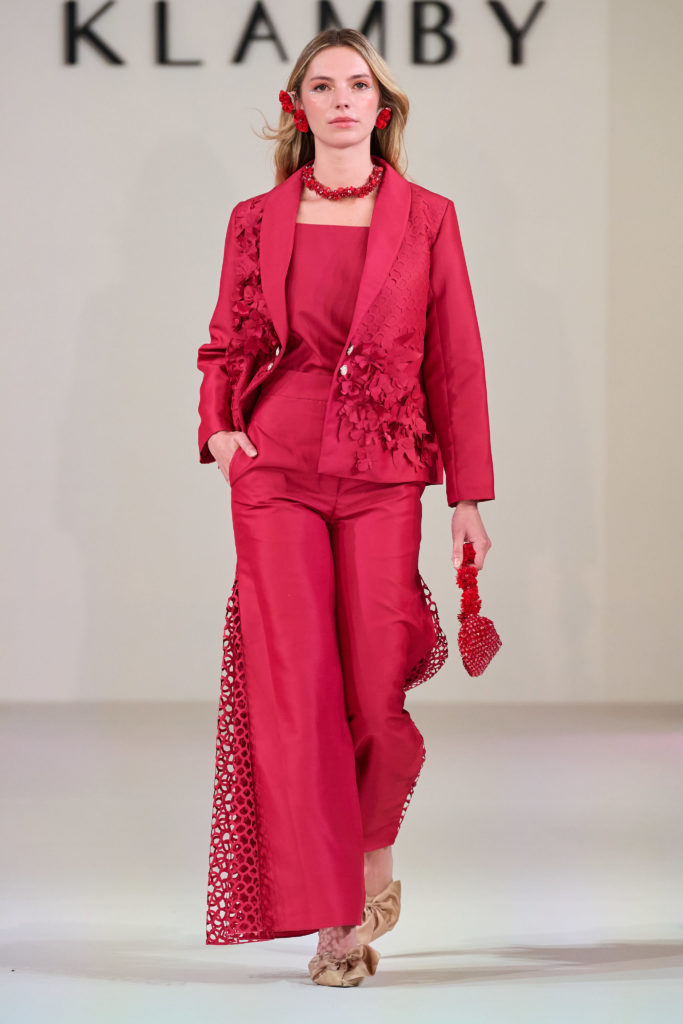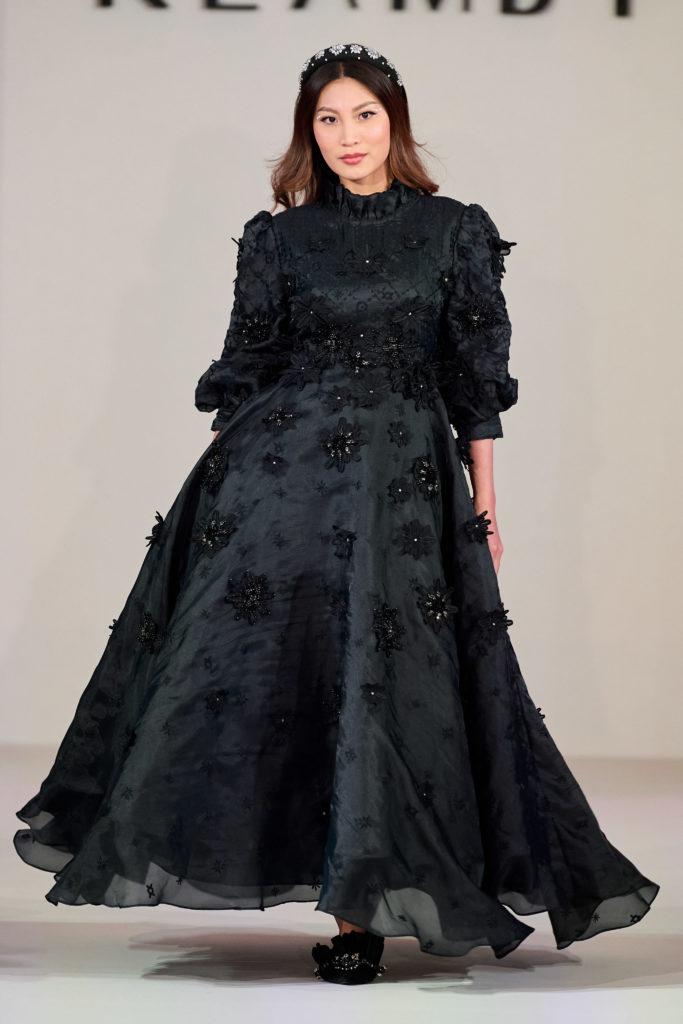 Sean Sheila, KEA, and Jewel Rocks Take Over Paris
In addition to the runways, Indonesian brands are new fixtures in showrooms around the world. For instance, in Paris, L'Adresse welcomes Indonesian designs every season. During Paris Fashion Week, the Parisian showroom showcased the work of three Indonesian brands, including Sean Sheila, the slow-fashion brand founded by the duo Sean Loh and Sheila Agatha, the jewelry brand Jewel Rocks, and KEA.
Sean Sheila
Previously featured on EnVi's Fashion Spotlight series, Sean Loh and Sheila Agatha have been working on their brand ever since they were fresh out of college. Sustainability is at the core of Sean Sheila, but it doesn't stop at how the brand produces its clothing — it also involves its impact on communities. Working with disabled artisans, Sean Sheila is known to draw inspiration from abstract topics such as homeless children or the decomposition process between plants and plastic. They translate these strange musings into edgy and sleek ready-to-wear pieces sprinkled with Indonesian heritage.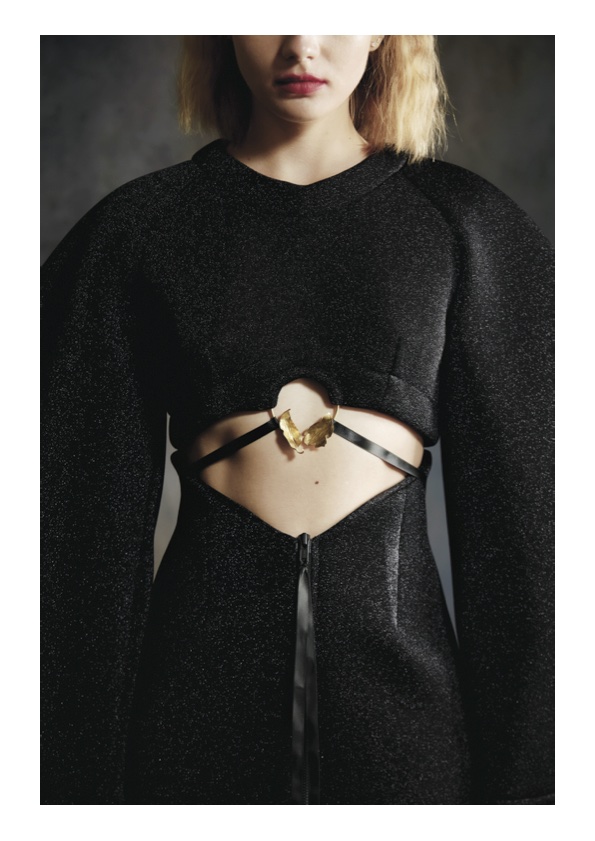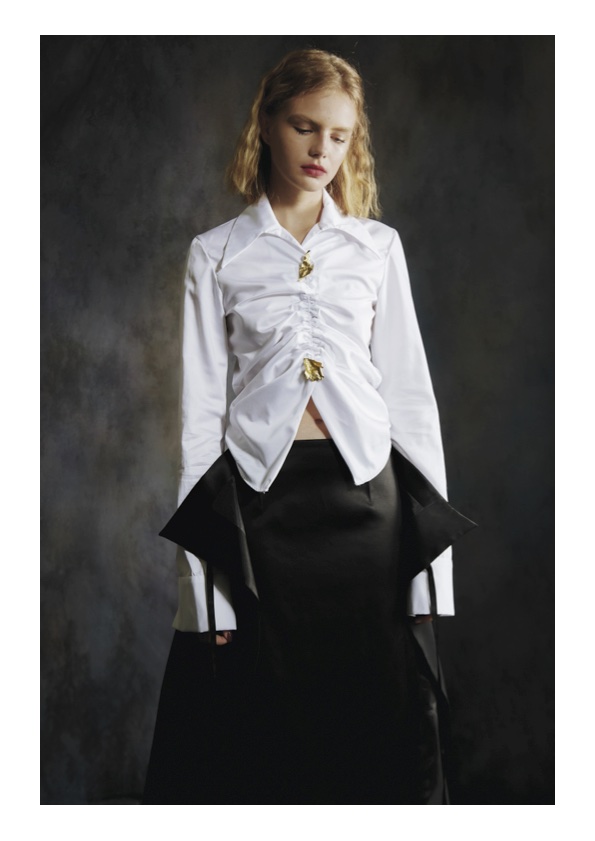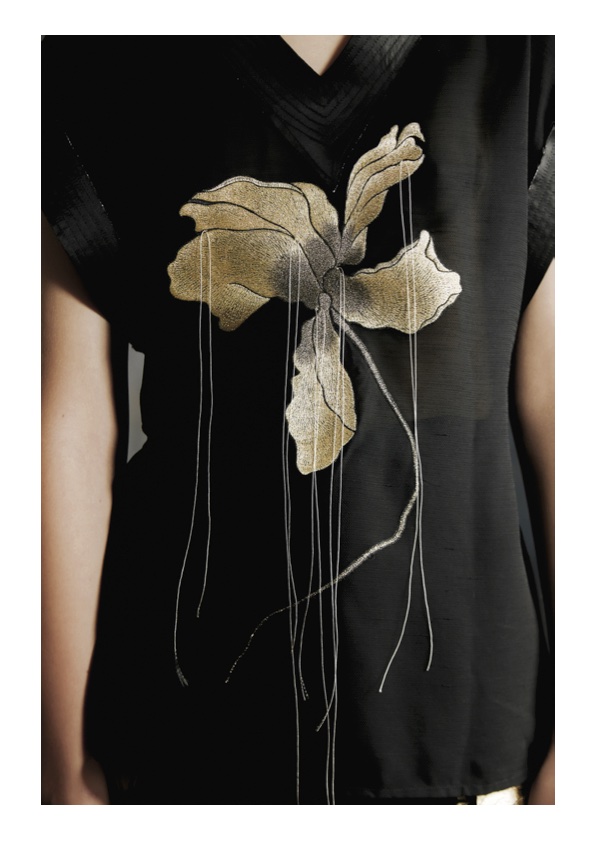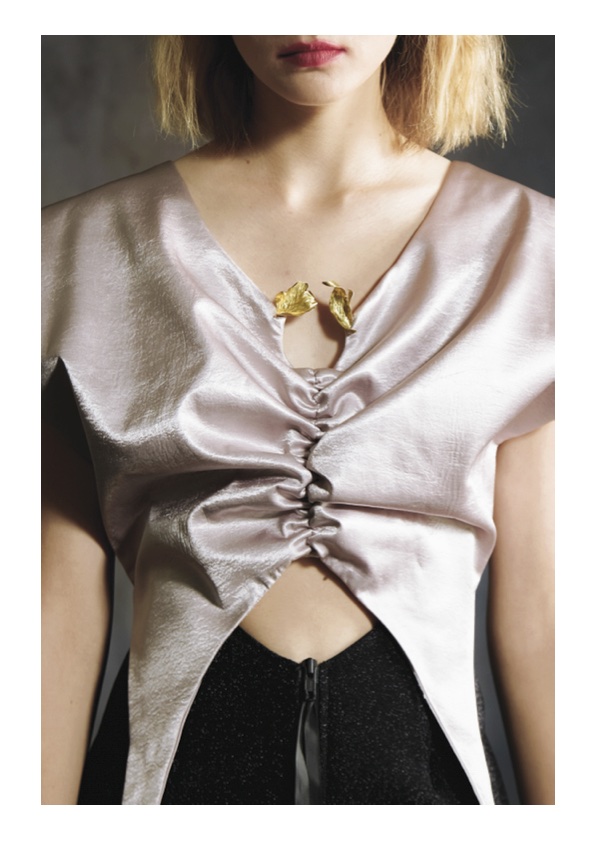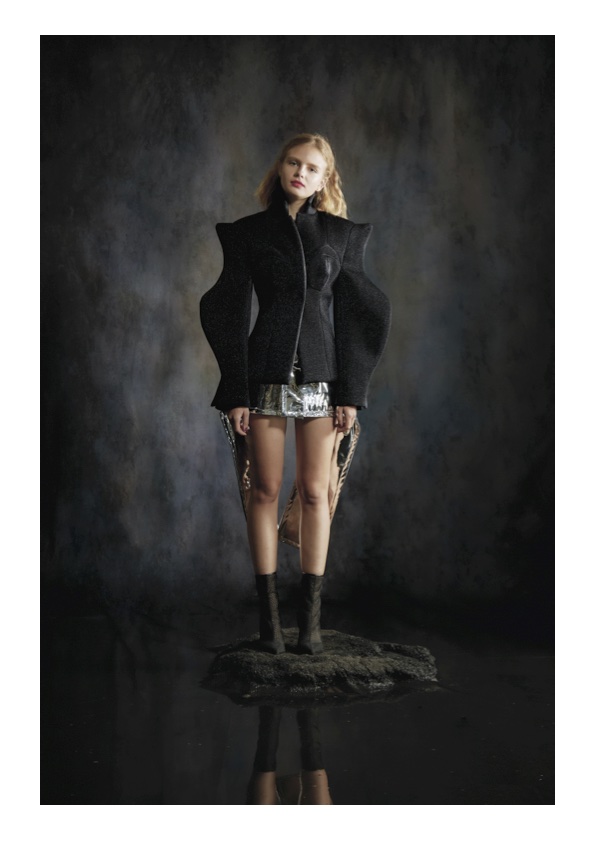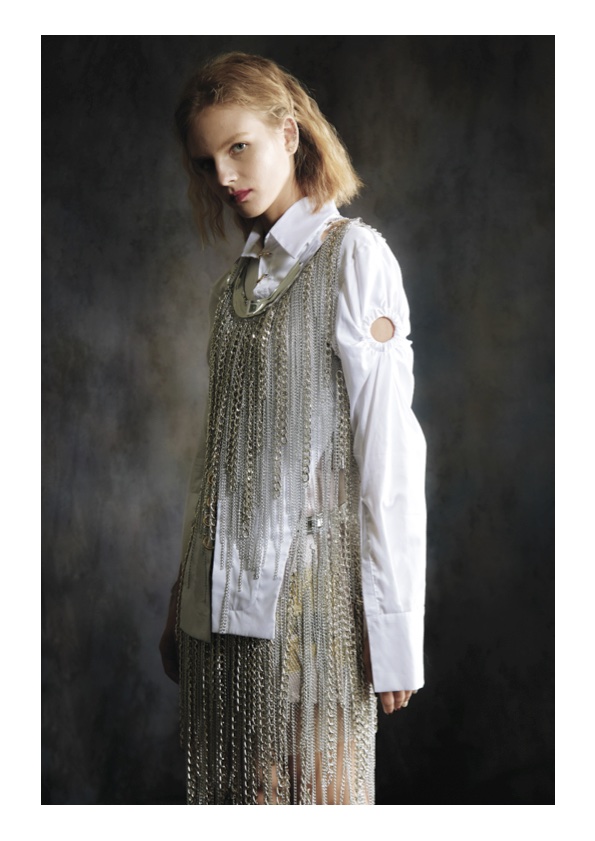 KEA
A brand offering a range of accessories and clothing, KEA handcrafts its products through traditional Indonesian methods like weaving, crocheting, knitting, and embroidery. The traditional fabrics used in their pieces are also sourced from different Indonesian archipelago regions. When it comes to clothing, KEA utilizes traditional Indonesian Batik fabrics and reinterprets them into clean, modern silhouettes. Combining traditional techniques with contemporary design, KEA creates pieces that allow Indonesian heritage to be perceived in a brand-new light.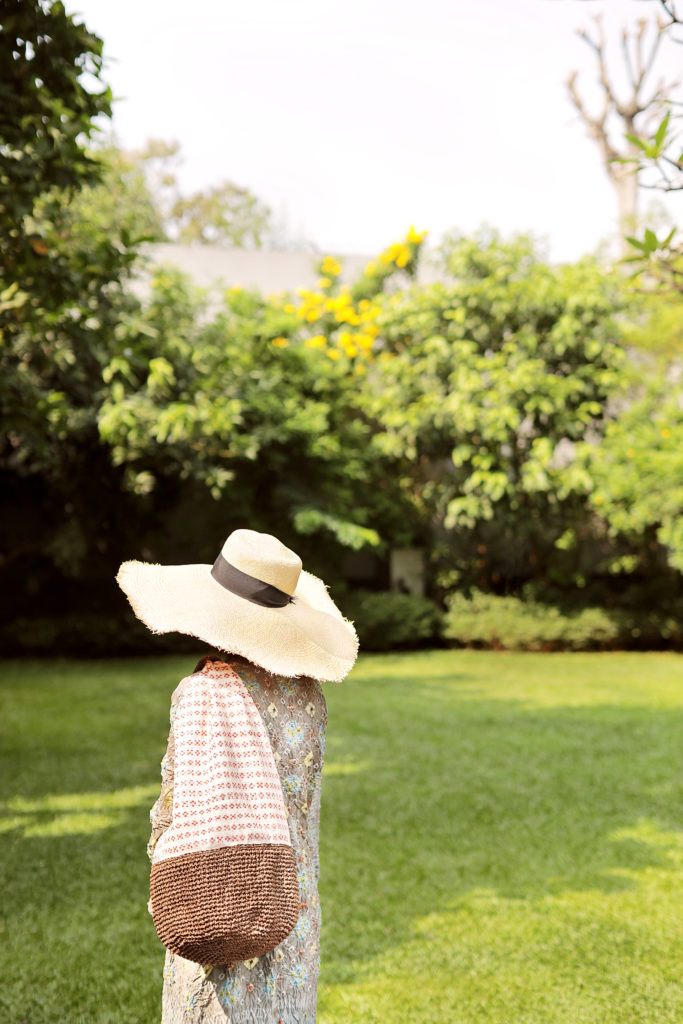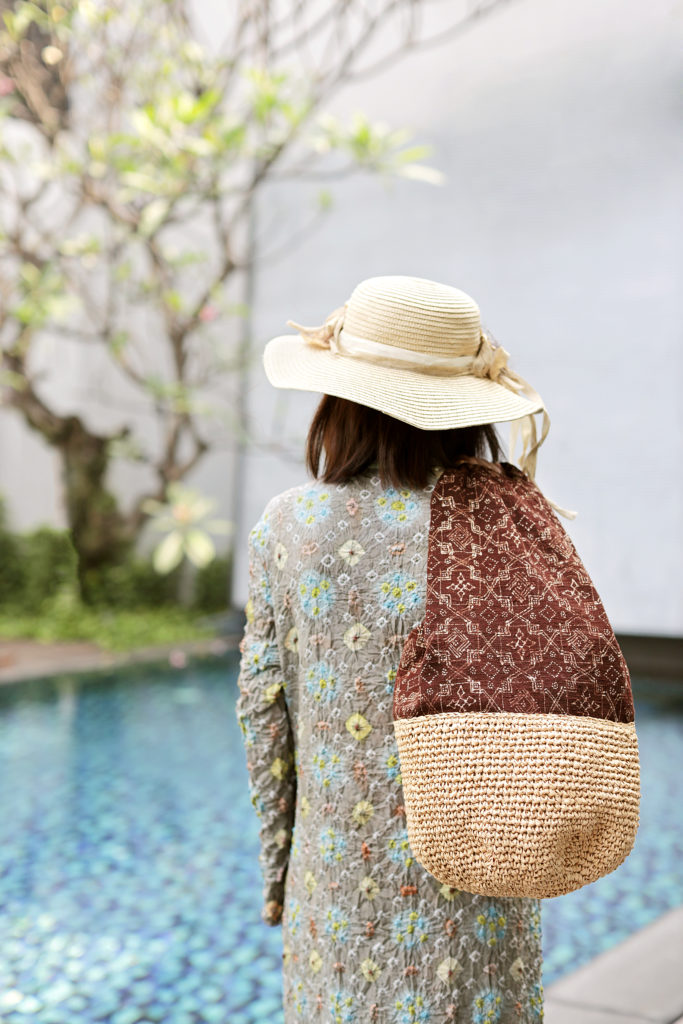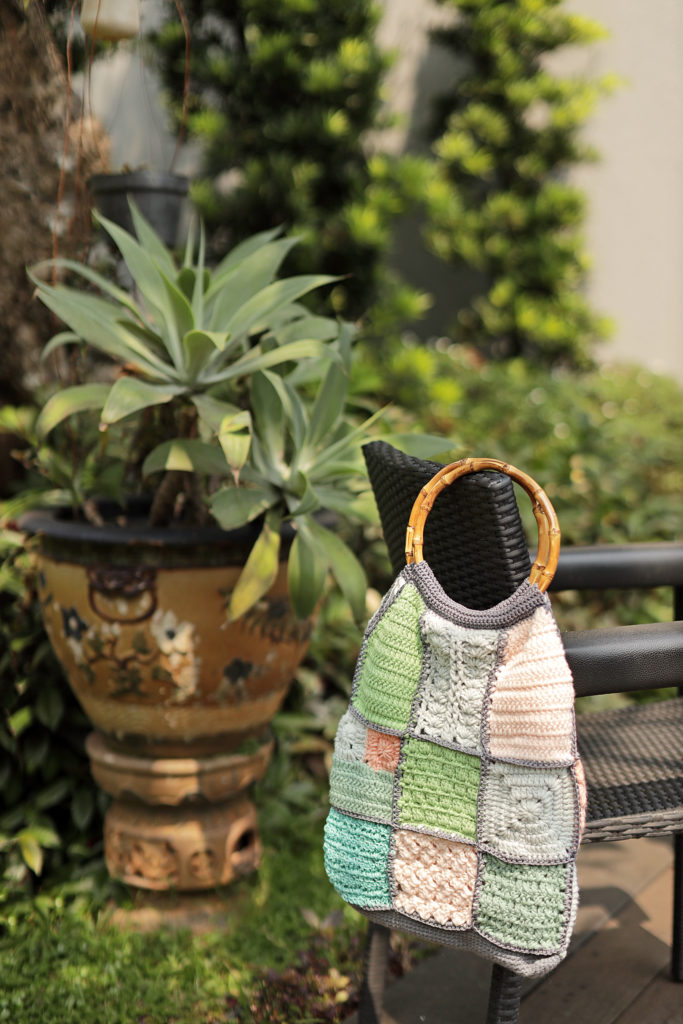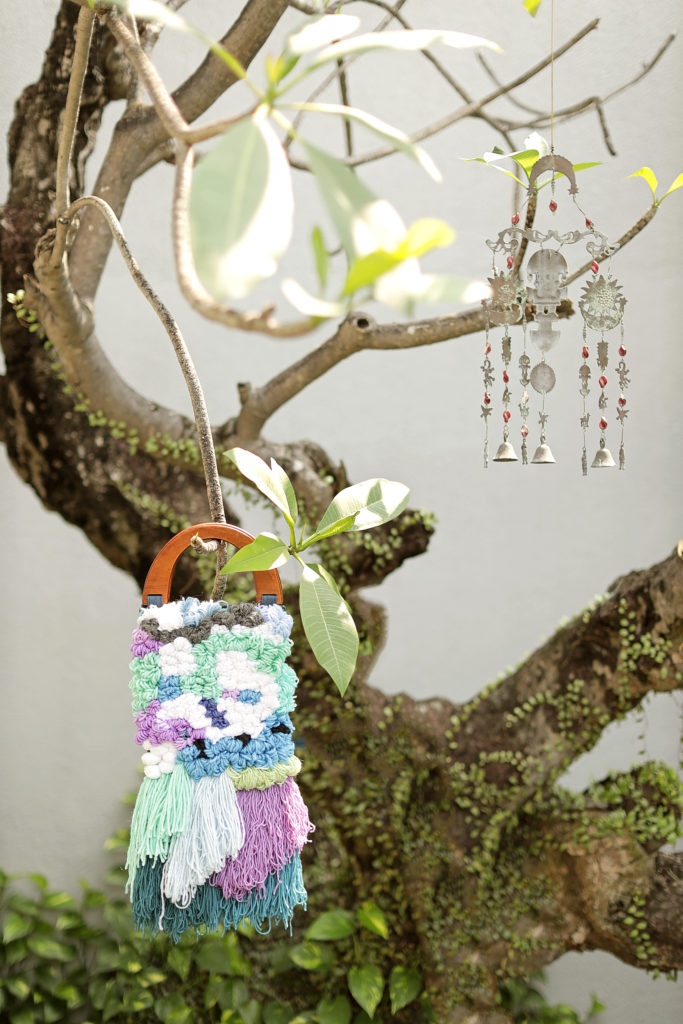 Jewel Rocks
Another accessories brand taking over Paris is the jewelry brand Jewel Rocks. The brand is self-manufactured in Seminyak, an epicenter of jewelry design, with countless craftsmen and artisans based in the region. Besides their emphasis on quality, the brand's dreamy pieces are inspired by an infusion of culture, nature, and the cosmos. A key point consistently seen throughout their designs is their playful mixing of quirky-shaped metals and stones and a lively color palette to match!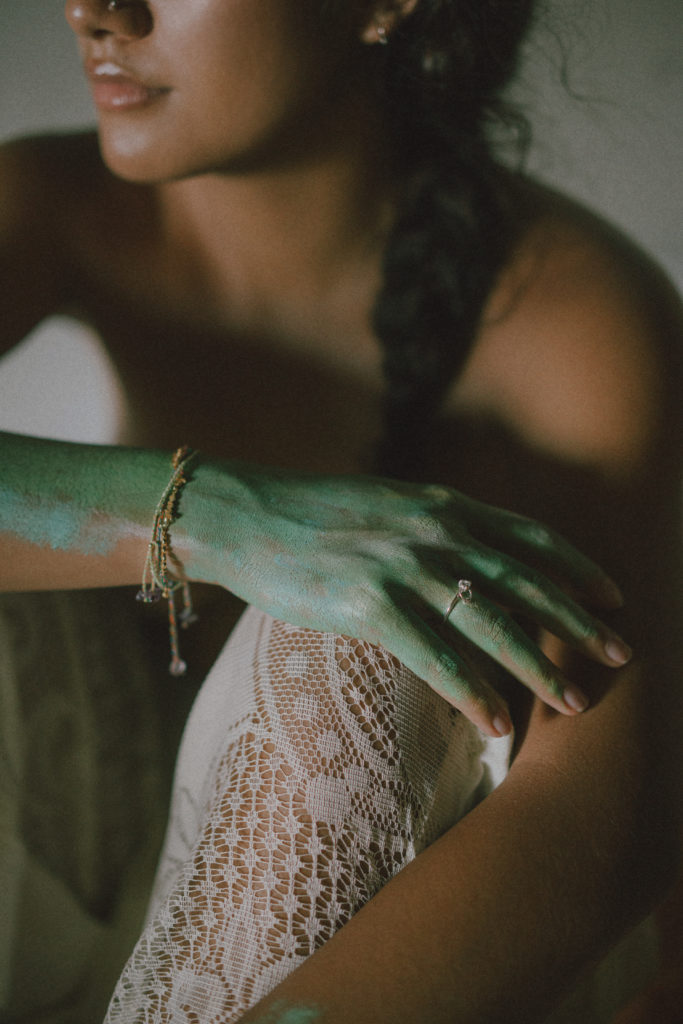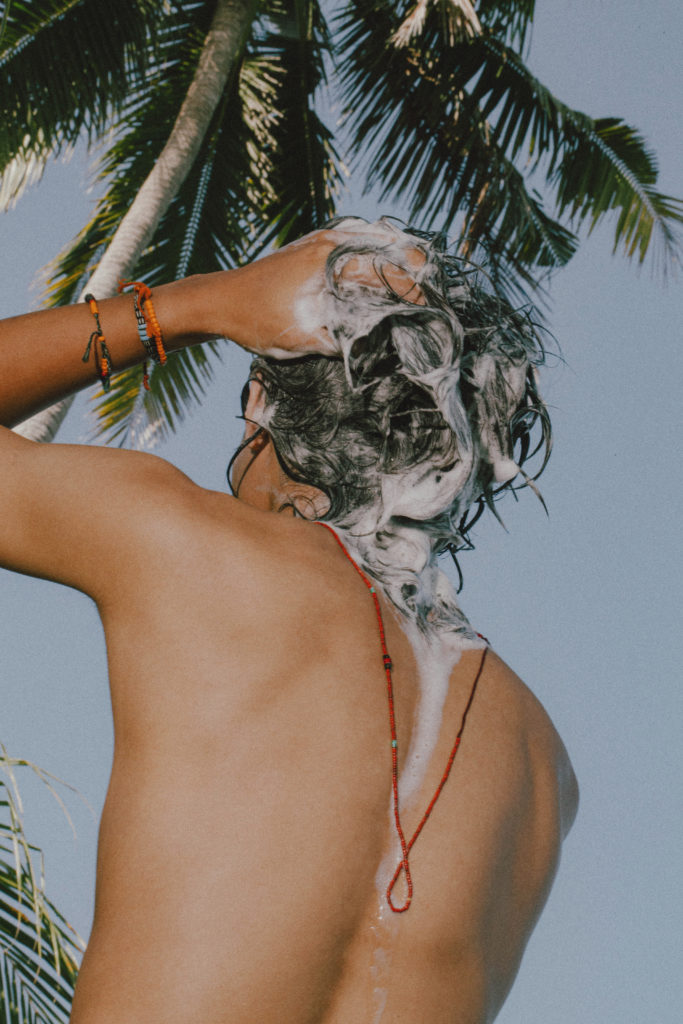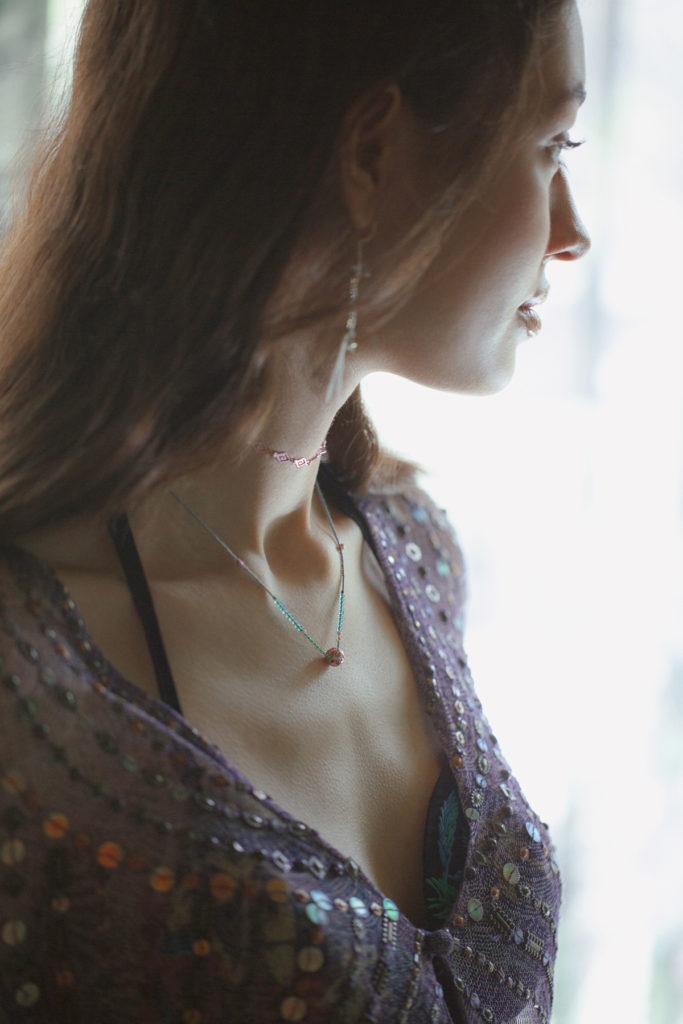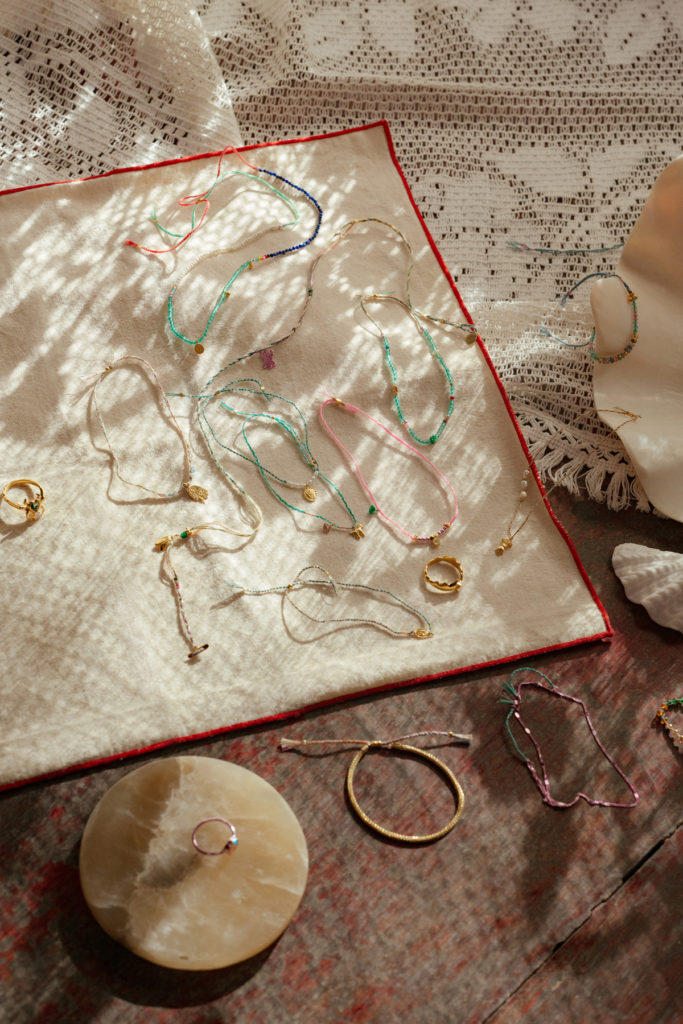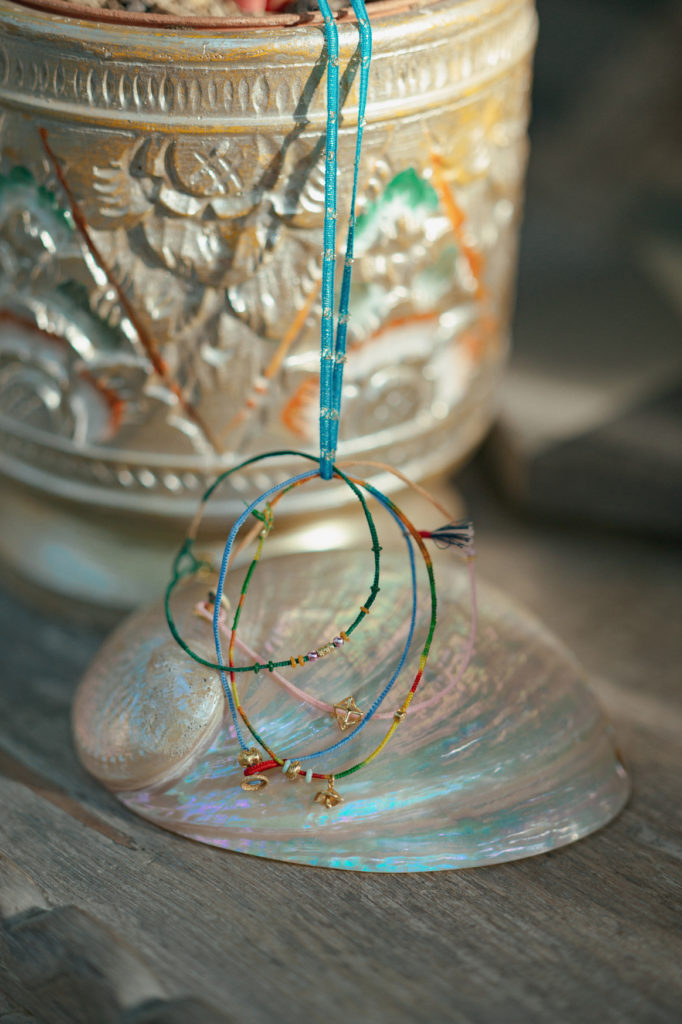 With each of their unparalleled personalities shining through Fashion Week, Indonesian talent has caught the eye of the fashion industry. As Asia continues to take the global stage, these are some of the brands to keep an eye on.
Want to see more coverage of Indonesian designers? Read about our article on Diana M Putri's collaboration with BLACKPINK for BORN PINK here.