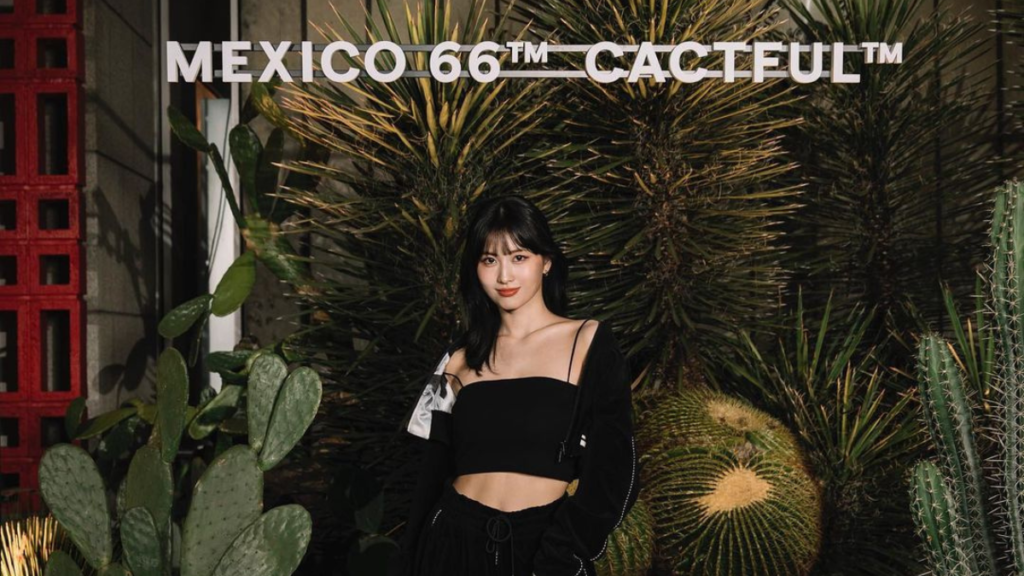 K-pop girl group TWICE have been establishing their presence in the fashion industry through several activities. The latest integration comes as Momo debuts as Onitsuka Tiger's newest brand ambassador for the Asia Pacific region. Onitsuka Tiger made the announcement through an Instagram post during the launch of its MEXICO 66™ Cactful line of shoes.
Momo x Onitsuka Tiger
Onitsuka Tiger, the brand behind the ASICS shoe brand, has a rich history of accommodating athletes' needs for functionality and comfort. With top-of-the-line craftsmanship and timeless designs, the brand's range has expanded from athletic wear to casual, trendy street style. It makes sense that Momo, TWICE's proclaimed "dancing machine," would partner with a brand that prides itself in its movement-friendly attire.
Though Momo's ambassadorship was made official on October 27, the K-pop idol has been wearing Onitsuka Tiger for a while. In April 2021, she promoted the brand's Spring Summer 2021 collection on the pages of W Korea. Just days before her appointment, Momo showed off the Japanese brand's limited edition Urusei Yatsura shoes on her Instagram stories.
MEXICO 66™ Cactful
The MEXICO 66™ Cactful line, designed in collaboration with DESSERTO, is a new version of Onitsuka Tiger's signature MEXICO 66™ shoes. This new design uses plant-based leather derived from Mexican cactus fibers, as well as a more eco-friendly production process to reduce the brand's negative environmental impact.
Onitsuka Tiger's history in Mexico stems from the launch of the MEXICO 66™ shoes, which Japanese athletes wore at the Mexico City 1968 Olympic Games. It is only fitting that the 2022 reiteration would draw from the source of its inception.
As Momo develops her relationship with Onitsuka Tiger, we look forward to seeing more of her activities in her new role, as well as her activities as a member of TWICE. 
Want to read more about K-pop idols and their activities in the fashion industry? Read everything about New Jeans member Hanni and her appointment as Gucci's brand ambassador here.