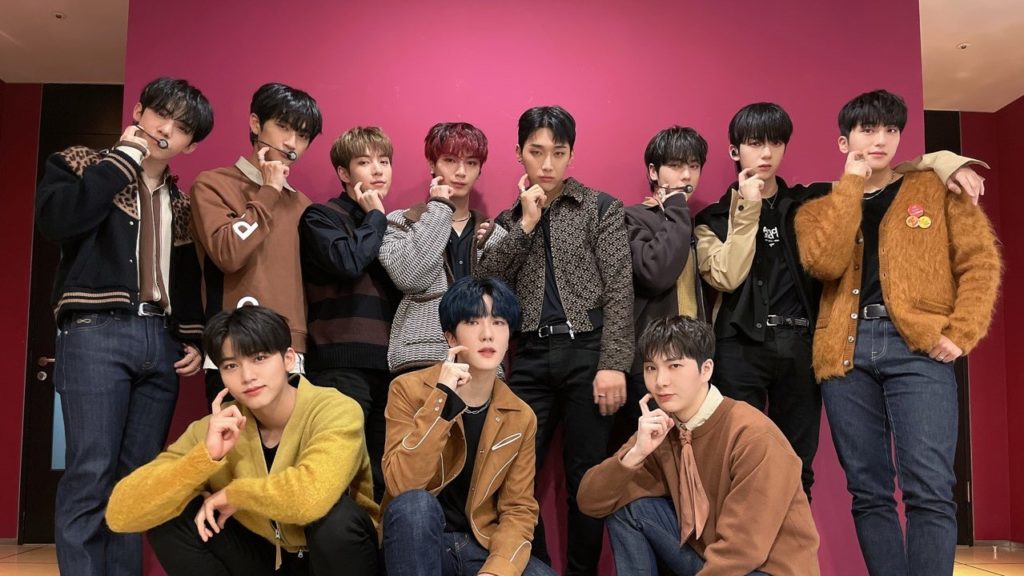 OMEGA X are back with another music video, this time with an emotional concept. On March 10, 2022, OMEGA X's YouTube channel unveiled the official music video for "LIAR," a song that members HANGYEOM and YECHAN participated in composing. The music video is part of their continued promotion for their second mini-album, LOVE ME LIKE.
Prior to the release of the official music video, the 11-member group performed a live band rendition of the song at their online comeback showcase. Through the live performance of "LIAR," OMEGA X's fans, otherwise known as FOR X (short for Forever With OMEGA X), got a further glimpse into the group's versatility as artists. During the vocal performance, members HWICHAN, SEBIN, HYUK, JAEHAN, and YECHAN even play instruments.
A New Side to OMEGA X
OMEGA X's versatility is not exclusive to dance, rap, vocals, and playing instruments, it also comes across in their lyrics. In contrast to their previous hard-hitting songs, "LIAR" is a calmer, heartfelt ballad that showcases the members' sentimental side. With lyrics such as, "Guess we are coming to an end/ guess it's time to let you go/ I'm sorry I was too late to tell you my true feelings," the members express an emotional situation of parting ways with someone and apologizing for not expressing their true feelings sooner.
An Emotional Music Video
Previous OMEGA X music video concepts have been upbeat, powerful, and dark. However, the concept of "LIAR" is serene and warmer. The music video opens up with all the members standing in the center of a grass field at golden hour, and two members are standing atop the wings of a mini airplane. OMEGA X are dressed in pastel blues and browns, giving them a softer image. The following scenes are intercut with shots of members at a campground, walking through grass fields, and dancing a slower-paced choreography. Throughout the video, each of the member's facial expressions and acting is in tune with the song's emotional vibe.
Cry With FOR X
FOR X took to Twitter to express their love and support for the music video. Some fans called the music video "marvelous" and "beautiful," while others had nothing else to say but to type crying emojis from how emotional the music video made them feel.
What's Next For OMEGA X?
OMEGA X kicked off the new year with many successes! Their music video for "LOVE ME LIKE," has amassed 16 million views so far- making it their best performing music video to date. As for album sales, OMEGA X's second mini-album sales stand at 88,151 copies on the GAON Chart. OMEGA X took home the Rookie Of The Year award at the 31st Seoul Music Awards. In just the first few months of the year, OMEGA X has already shown they are on track to garner more success. FOR X can look forward to the group's future achievements and music!
Want more OMEGA X? Read about their LOVE ME LIKE EP here!