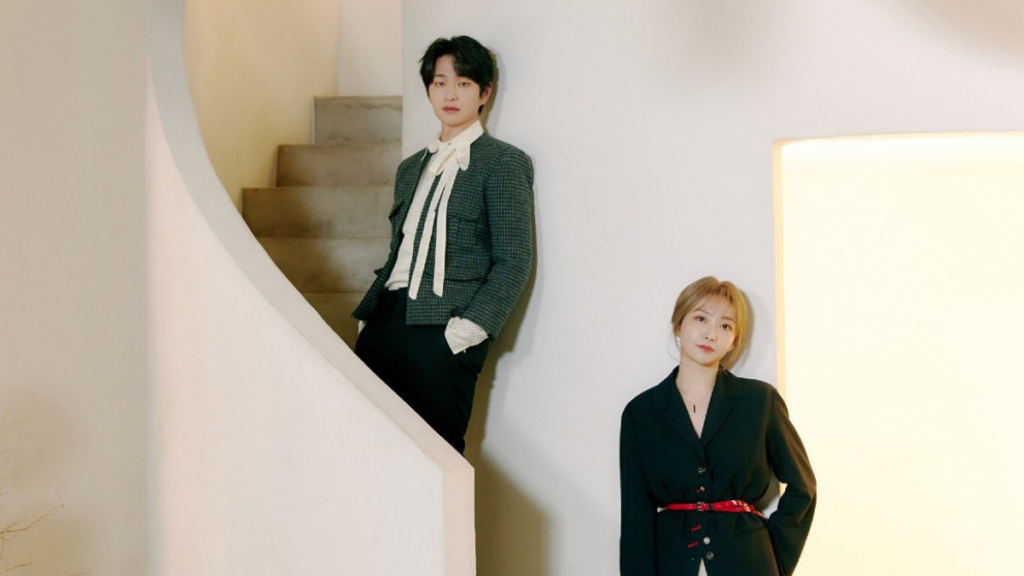 Onew's been booked and busy since completing his military service last July, and that's not changing any time soon. Fresh off the heels of JTBC's Sea of Hope, special appearances on KakaoTV's March of the Ants, and 1theK's Korea on Stage, SHINee's leader is set to take the mic once more.
Onew's Return to SM Station
On December 1, SM Entertainment announced Onew's participation in the latest edition of SM STATION, joining singer Punch for the upcoming single "별 하나 (Way)," set to be released on December 6. 
For SHINee's leader, known throughout the industry for his solid, distinctive vocals, the track will mark his first SM STATION project since "Lullaby (수면제)" (featuring indie singer Roco), released in 2017. Described as a track which "heralds a sweet harmony,""별 하나 (Way)" also features lyrics written by Onew alongside established songwriter Kim Eana. Punch is by no means a stranger to the SM artist family. She has lent her voice to the OSTs of several well-loved Korean dramas, including Descendants of the Sun (2016), Guardian: The Lonely and Great God (2017) and Hotel Del Luna (2019) collaborating with EXO's Chen, Chanyeol and NCT's Taeyong respectively. 
Fans Can't Wait! 
Fans were quick to express their excitement for the upcoming collaboration.
The Visuals
Teaser images were uploaded to SM's official Twitter and Instagram accounts on December 2 and 3, hinting at a possible live performance of the new single. On December 4, SM revealed the single's official cover art, and fans of both singers were quick to point out the possibility of an animated music video similar to Onew's first SM STATION track "Starry Night," which featured singer-songwriter Lee Jin-ah. 
Booked and Busy
December's set to be a packed month for SHINee's eldest member both on and off the stage. Less than 24 hours after the SM Station announcement, SM C&C Studios revealed Onew will appear alongside HIGHLIGHT's Gikwang and comedian Lee Jinho in the upcoming web series "군필돌 캠프 (Military Idols Camp)." Set in Gangwon-do, the show will follow the cast's adventures as they reminisce on their time in the military. The show premieres on December 6 at 11 AM KST on YouTube.
On December 2, Onew was announced as the star of Lotte Entertainment's upcoming short-form psychological thriller drama 4분 44초! (4 Minutes and 44 Seconds), starring alongside INFINITE's Sungyeol, Lovelyz's Yoo Jiae, singer Kwon Hyunbin and Lim Nayoung (formerly of I.O.I.). Onew is set to play the character "Ki-cheol". The series will have eight episodes in total, each of which will have a runtime of exactly four minutes and forty-four seconds. Filming began on December 1. This drama will mark Onew's return to the small screen five years after 2016's Descendants of the Sun, and is expected to show another side of the singer and actor. Fans can look forward to release dates in the near future. 
In the meantime, "별 하나 (Way)" drops December 6 at 6 PM KST on SM Entertainment's official YouTube channel. While you wait, check out Onew's special performances on Korea on Stage here.
Looking for something new to listen to? Check out our coverage of ONF's "Goosebumps" here!