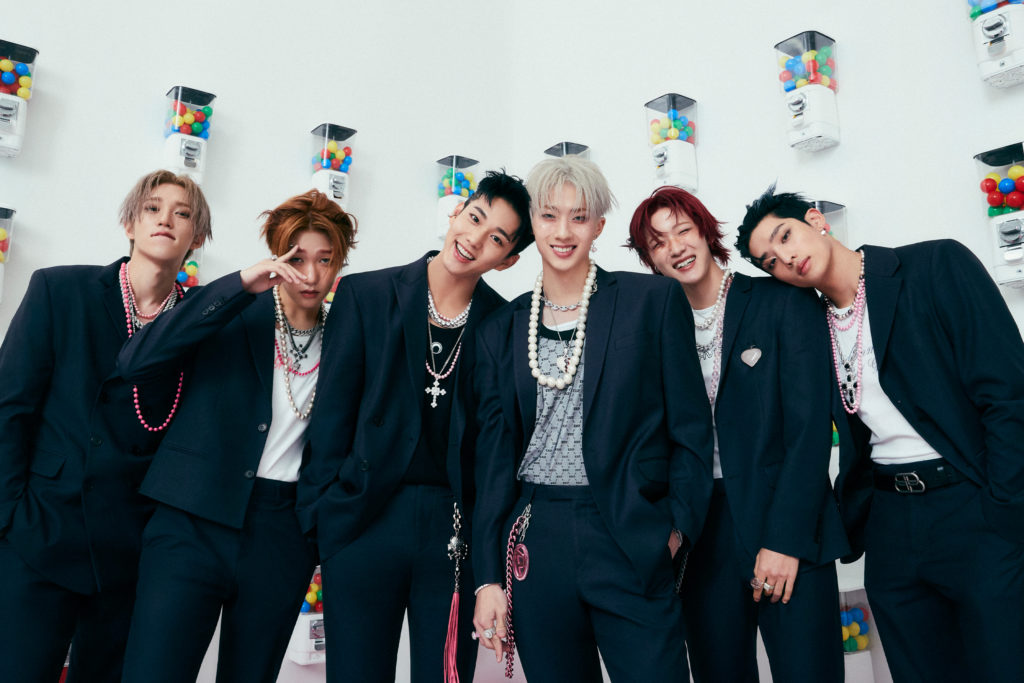 P1Harmony have been booked and busy! With the past year filled with success and hard work, the six-member boy group are keeping the momentum up with their new single "Back Down" off of their fifth mini album, Harmony: Set In. After their releases of "Do It Like This" and "Doom Du Doom," the new title marks their third comeback of the year. The band is a force to be reckoned with, and "Back Down" is yet another testament to that.
Disharmony Vs. Harmony
The hard hitting title track, "Back Down," showcases the gifts of each member through the melodic verses and unique flow in the song. It stays true to P1Harmony's musical color, while also clearly stating how much Keeho, Theo, Jiung, Intak, Soul, and Jongseob have evolved since their debut. In a press release, Jongseob stated, "As a band, we worked hard on this new album to make a project our fans would enjoy while also exploring a new side of our musical journey." The teaser for the music video, which was released on November 21, features the members in what seems to be an underground science lab. A snippet of "Back Down" plays as the members dance passionately to the chorus.
The new song includes self-written verses by the members, which is a consistent theme throughout P1Harmony's music. The authenticity of the band is shown not only through their viral moments shared within the K-Pop community but also through their music and performances from their two years of activity. P1Harmony's eight-stop USA tour, Peace in USA, appearances at KCON LA, KCON Saudi Arabia, and The Trevor Noah Show, and their upcoming performance on The Kelly Clarkson Show are evidence of their international success and passion for the art that they create.
Love and P1ece
P1Harmony's fans, P1ece, could not help but show their adoration for the upcoming release!
What's Next?
Harmony: Set In will be released on November 30 at 6 PM KST. The group will make their U.S. debut on The Kelly Clarkson show on November 29 at 6 PM EST on NBC and YouTube. Much more success and positivity is to come for P1Harmony, and we can't wait to see it!
Want more P1Harmony? Check out our coverage of their performance at the Hallyu Pop Fest and their collaboration with Pink Sweat$!