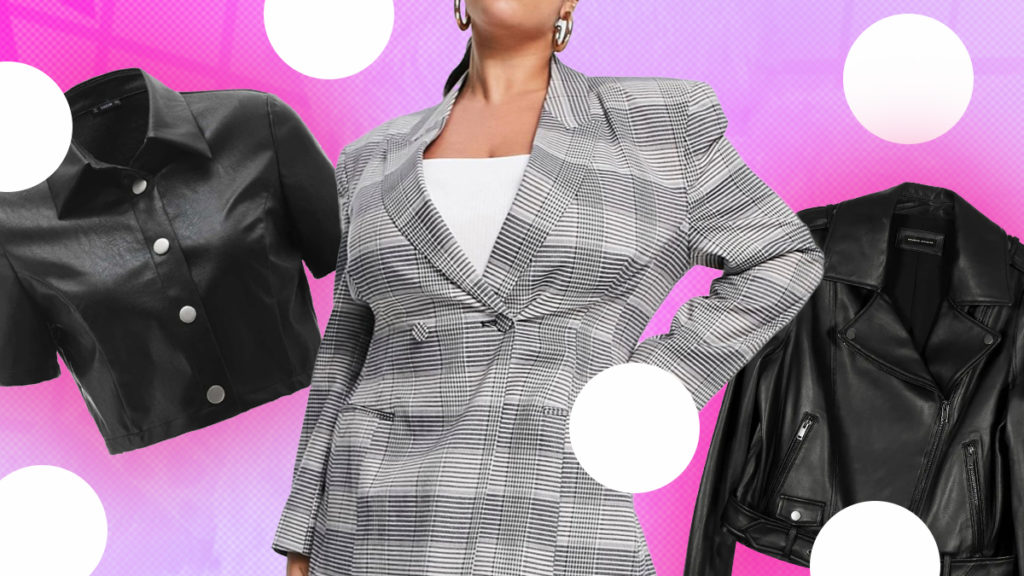 Since their debut in 2019, ITZY's music has always centered around self-love and confidence. With lyrics like "Not gonna change who I am for your comfort, I'll show you what I'm about," in their songs, it's not hard to listen to them and feel empowered. Just like the way ITZY inspires confidence, fashion can help us feel like our best selves, too.
For those who are plus-sized, finding clothes can feel like a daunting task that can leave you feeling discouraged. Finding style in a plus-sized body can be hard with the limited options there are out there, but the fashion world is slowly changing. With inclusive sizing being the newest goal for retailers (with still a long way to go!), plus-sized women are able to finally dress the way they want to.
Wherever you are on your style journey, allow the members of ITZY—YEJI, LIA, RYUJIN, CHAERYEONG, and YUNA—to grant you some inspiration on how to be confident in your own skin and in the clothes you wear.
YEJI: Back to the Basics
YEJI's style is simple yet effective. Her off-duty looks focus on minimalism and comfort. Through neutral tones and basics, YEJI chooses pieces that she is able to dress up or dress down, depending on the occasion. Her approach to fashion is rooted in the capsule wardrobe, a style technique gaining popularity due to its sustainable nature. Capsule wardrobes consist of clothes that you can mix and match with each other, with the goal of using what you already have in your closet to minimize fast fashion intake. Find plus-sized fashion inspiration in YEJI's daily look, and get back to the basics.
The Essentials
Take a page out of YEJI's book and stock up on the essentials for your closet. Build your very own capsule wardrobe or use them to ground your more extravagant outfits! From your trusty plain white tee to your everyday pair of jeans, these basics will never go out of style.
View this post on Instagram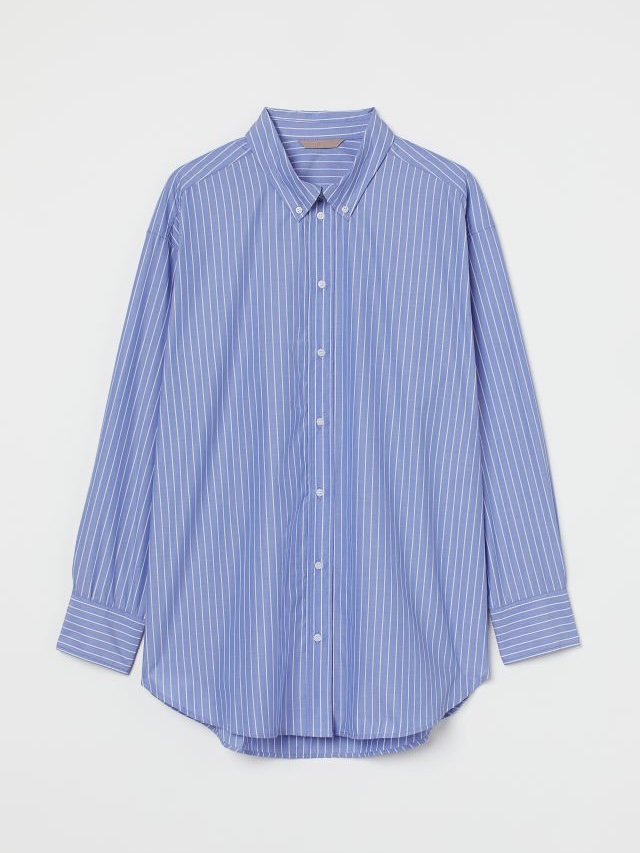 H&M
Oversized Cotton Shirt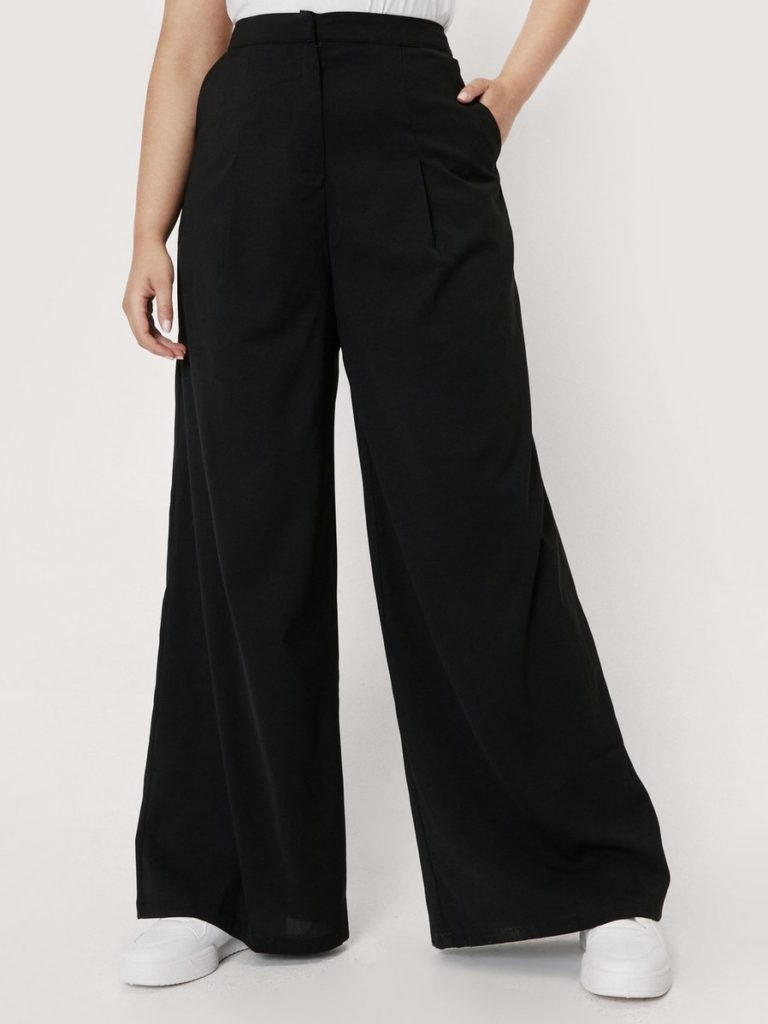 Nasty Gal
High-Waisted Pants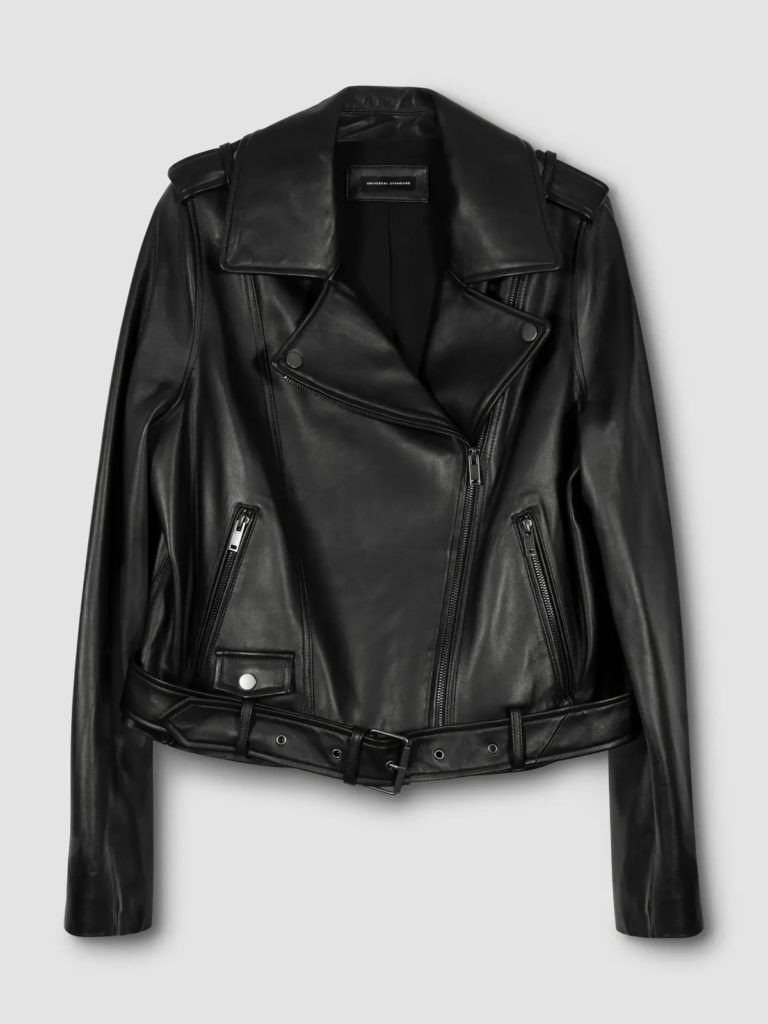 Universal Standard
"Leeron" Leather Moto Jacket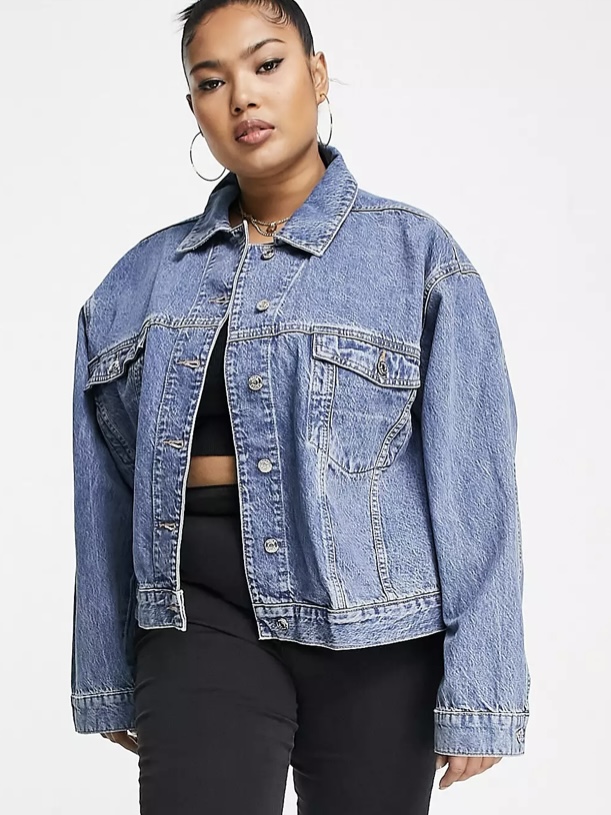 ASOS Design
Denim 90's Jacket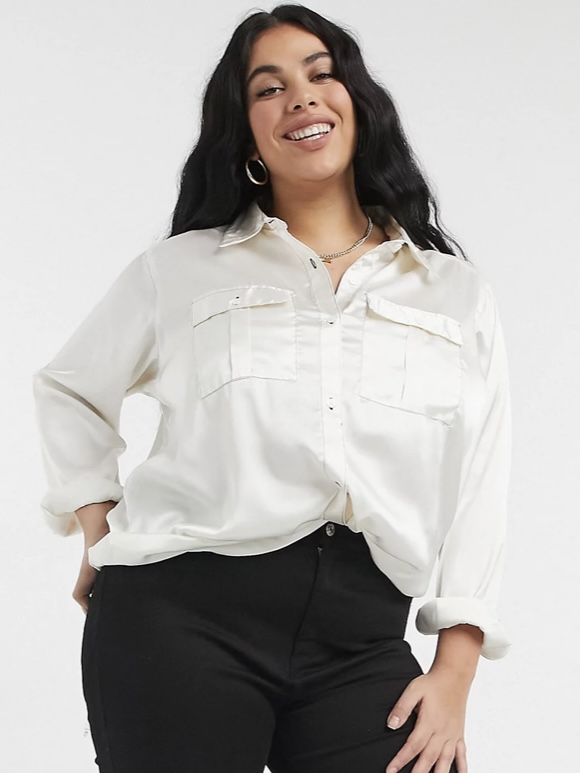 Native Youth
High-shine Satin Shirt
Neutral Tones
Another essential part of a capsule wardrobe is finding pieces that go well with everything. Although the color black is the go-to for this, neutral tones can be a good way to spice up a minimalistic look. Just like YEJI, use neutral tones to add an elegant pop of color.
View this post on Instagram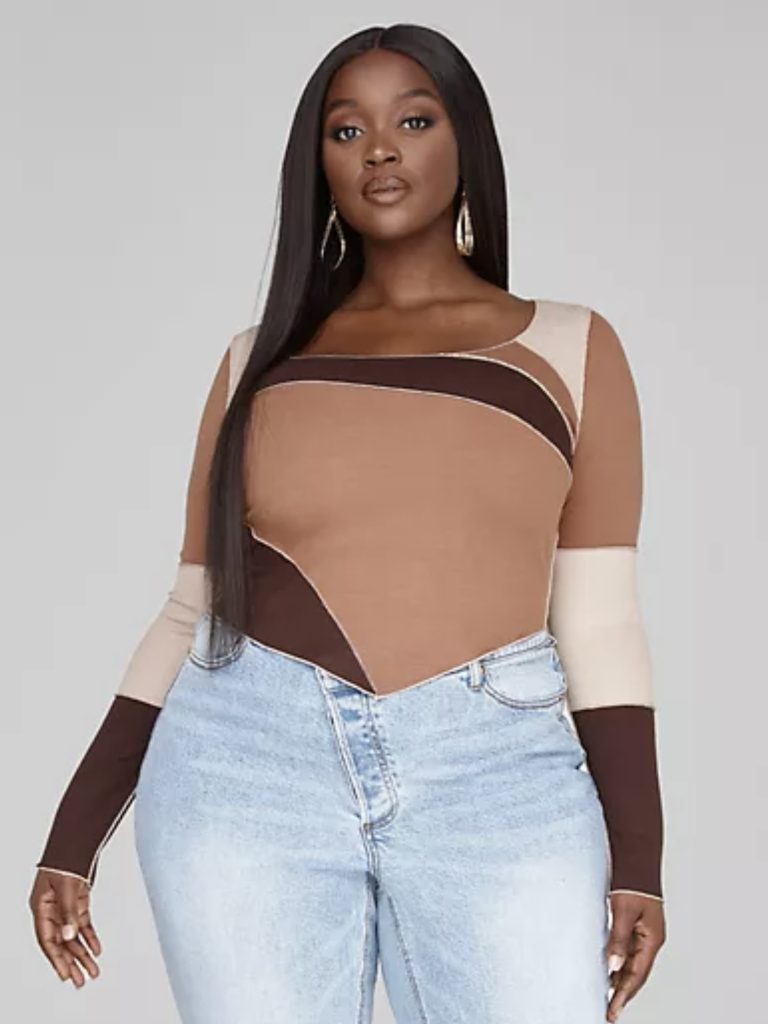 Fashion to Figure
"Amanda" Patchwork Knit Top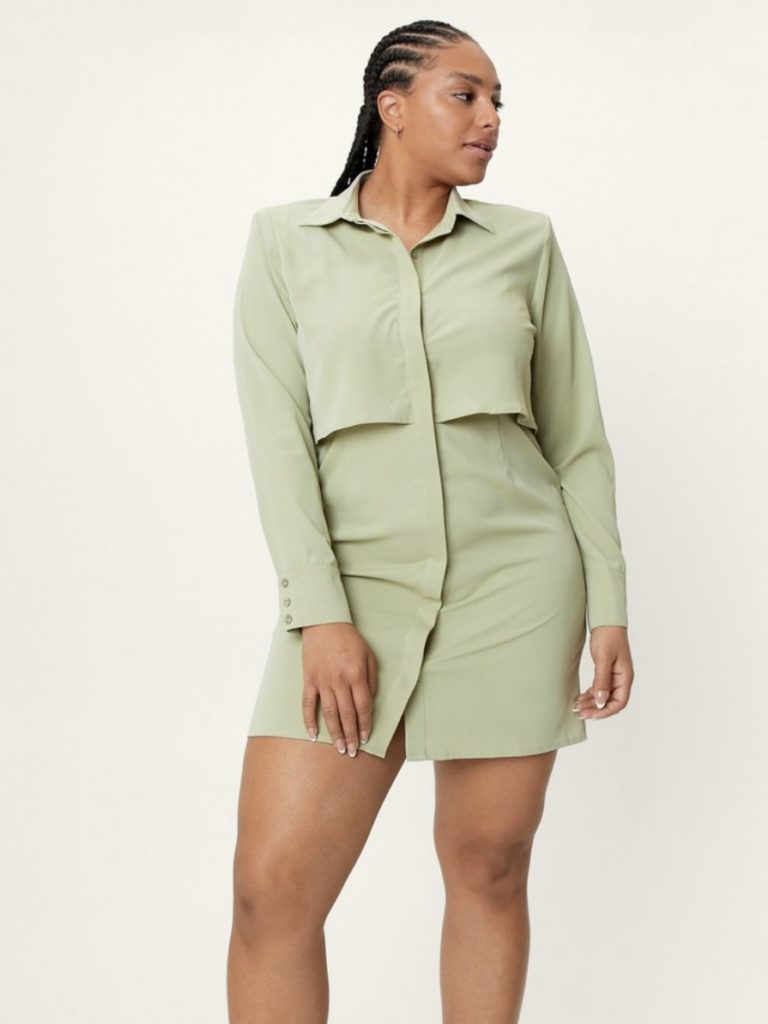 Nasty Gal
Button-down Mini Shirt Dress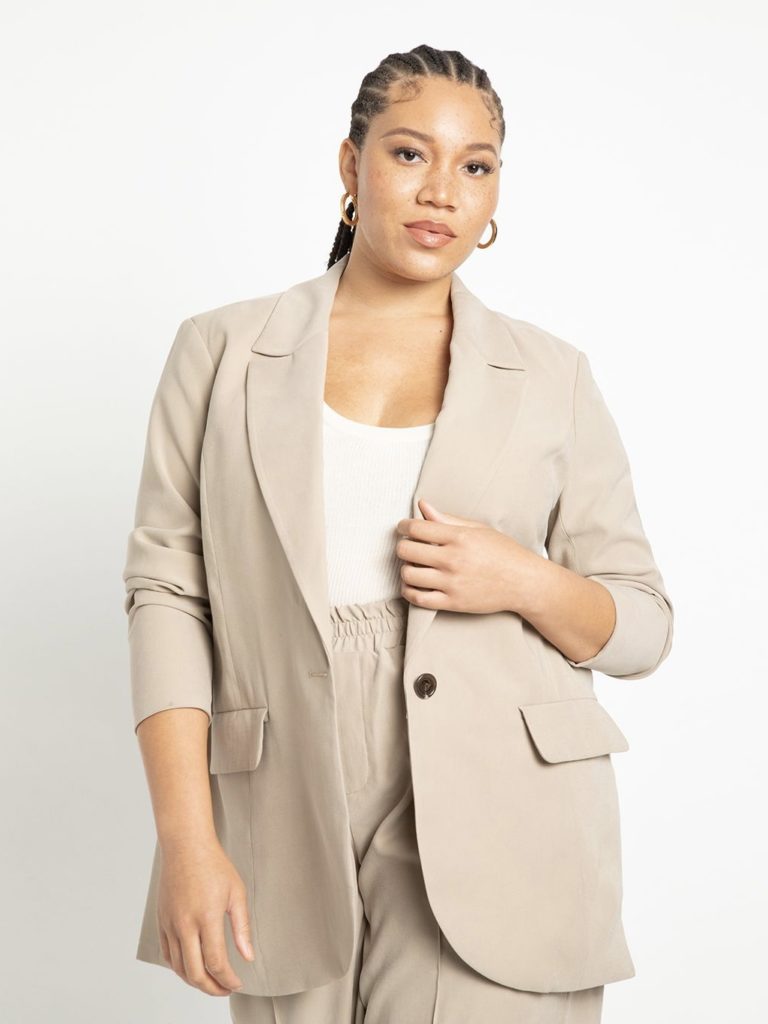 Eloquii
Long-line one-button blazer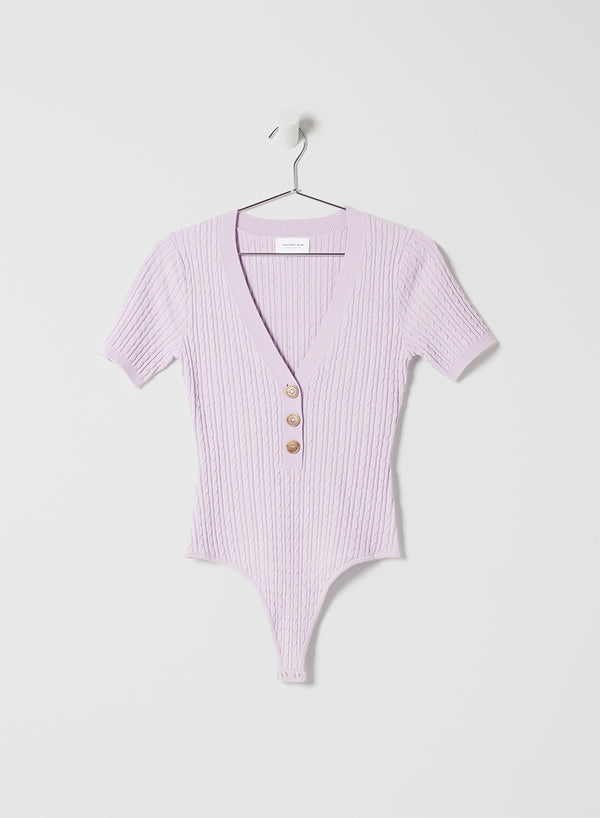 Who What Wear
Cable Knit Bodysuit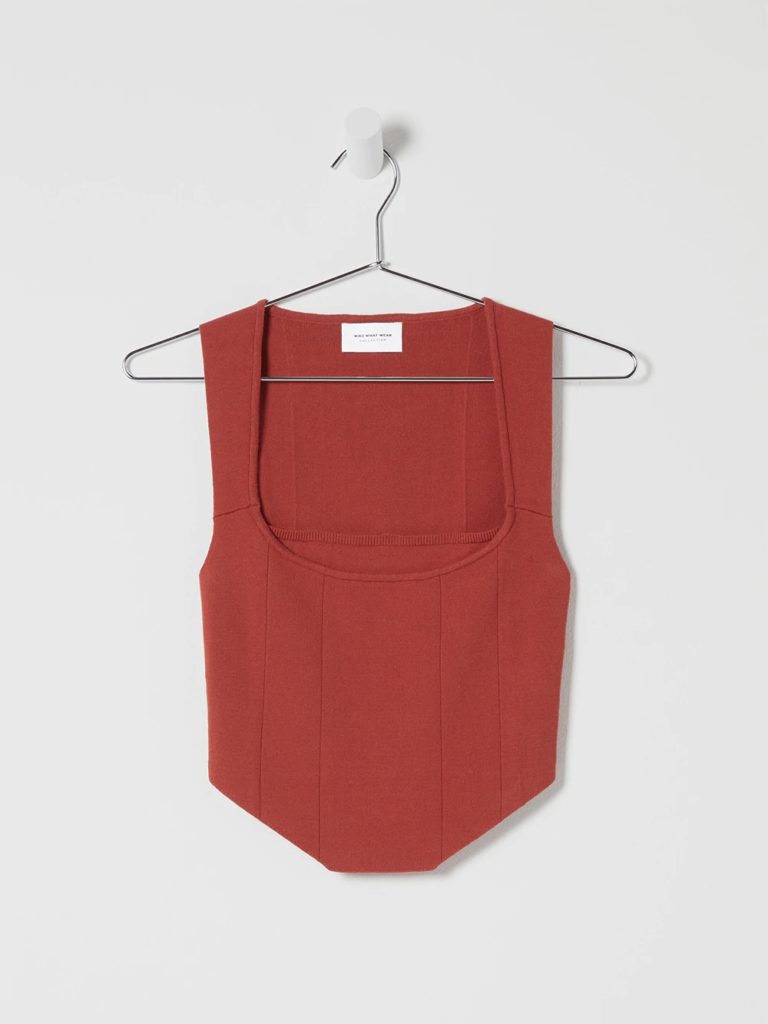 Who What Wear
"Lara" Tank Top
LIA: Cute and Casual
LIA's style is as cute and adorable as she is. Her style pulls inspiration from two iconic aesthetics: Parisian street style and early 1970s fashion. With recurring themes like sweaters, pastel colors, and texture in her clothing, her everyday look is a more feminine approach to fashion.
'70s Flair
For LIA, it's all about the '70s! She takes popular trends from this iconic era of fashion and incorporates it into her wardrobe through floral prints, bright colors, and flowy silhouettes.
View this post on Instagram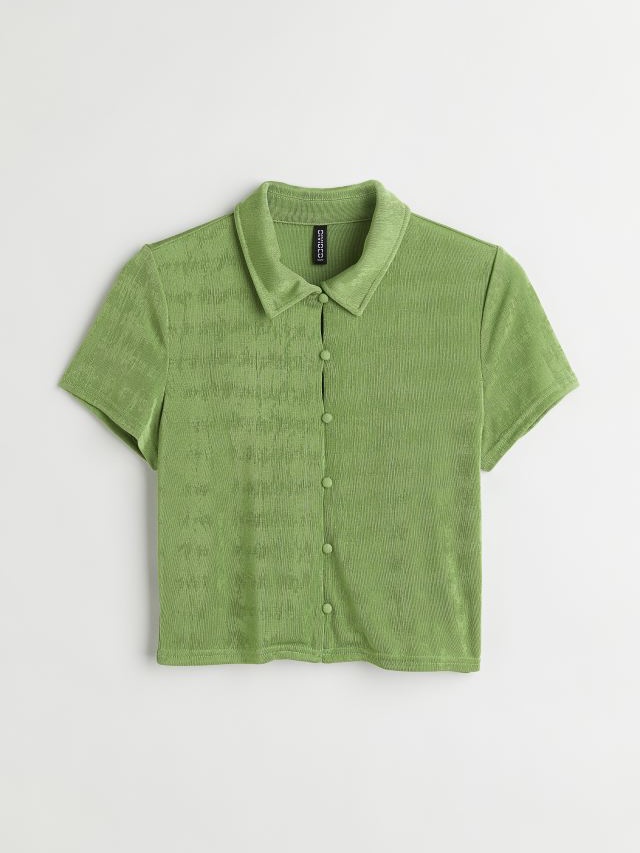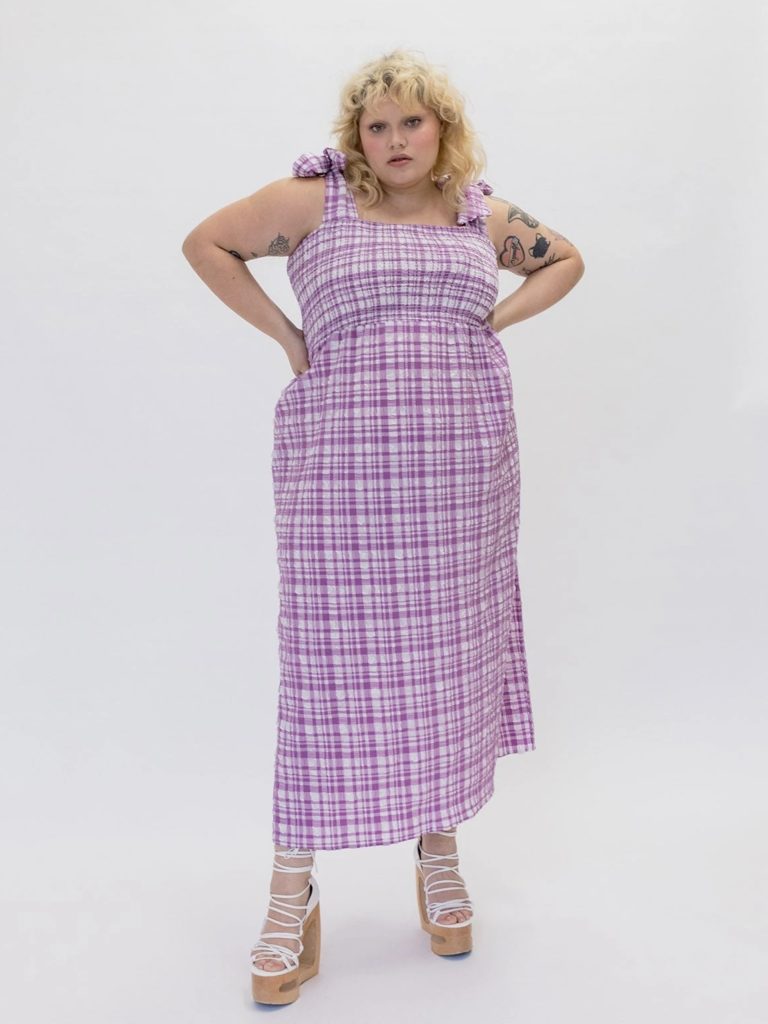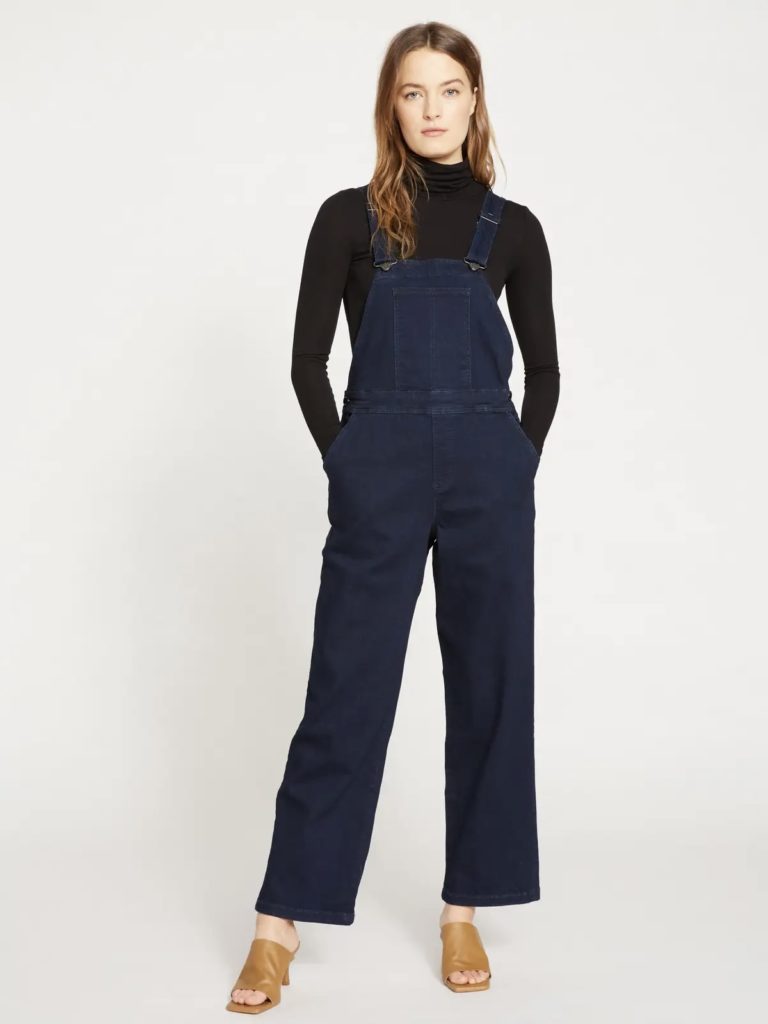 Universal Standard
"Casey" Denim Overalls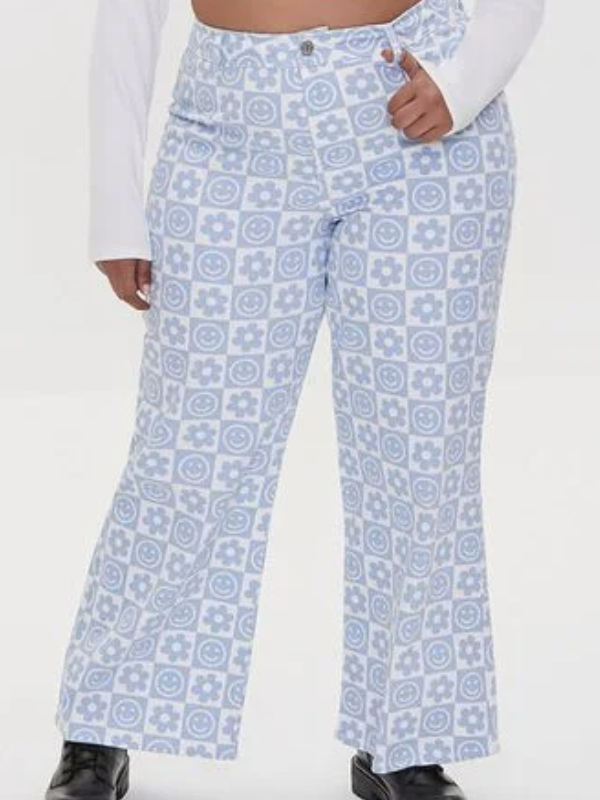 Forever 21
Checkered Happy Face Jeans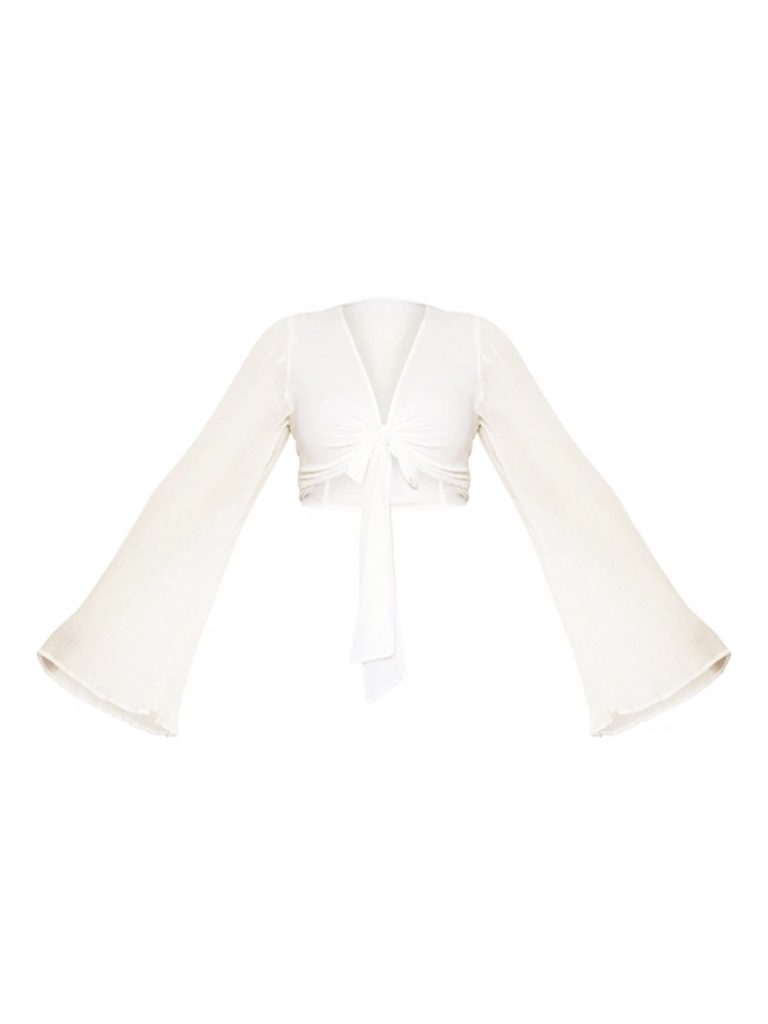 Pretty Little Thing
"Cream Plisse" Sleeve Tie Front Blouse
Cutesy and Feminine
Whenever you are feeling cute on the inside, take a page out of LIA's book and express it on the outside through your clothing! Use some of her favorite go-to looks, like collared blouses and crop tops, to express your cutesy and feminine side.
View this post on Instagram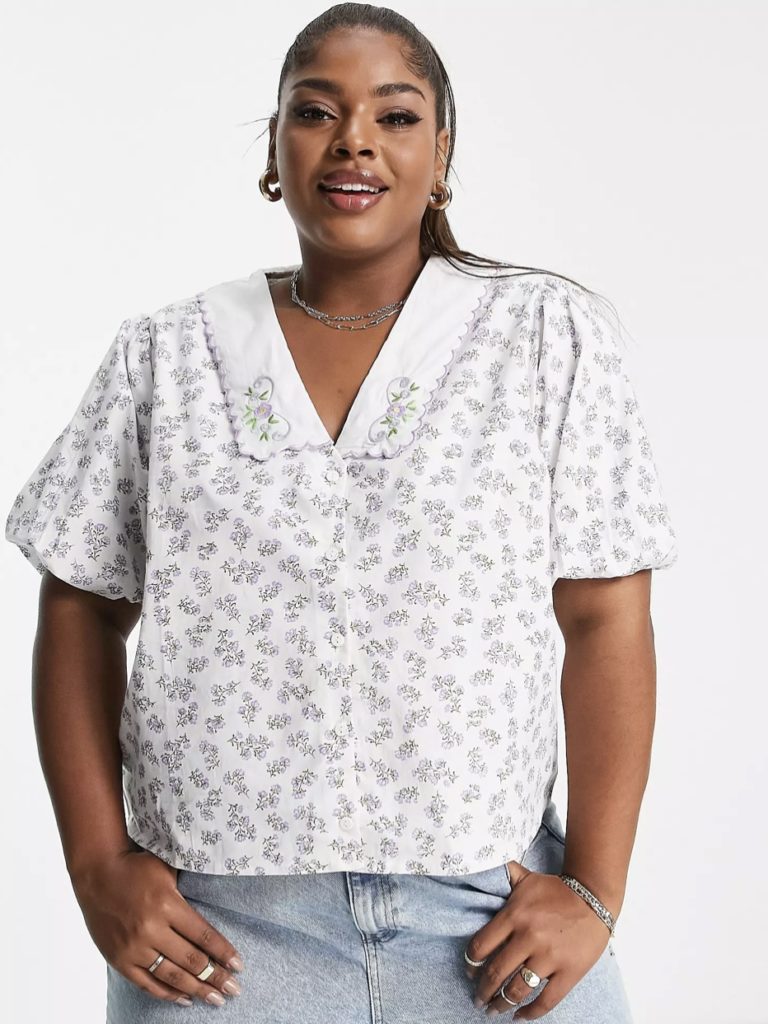 Neon Rose
Relaxed Blouse with Embroidered Collar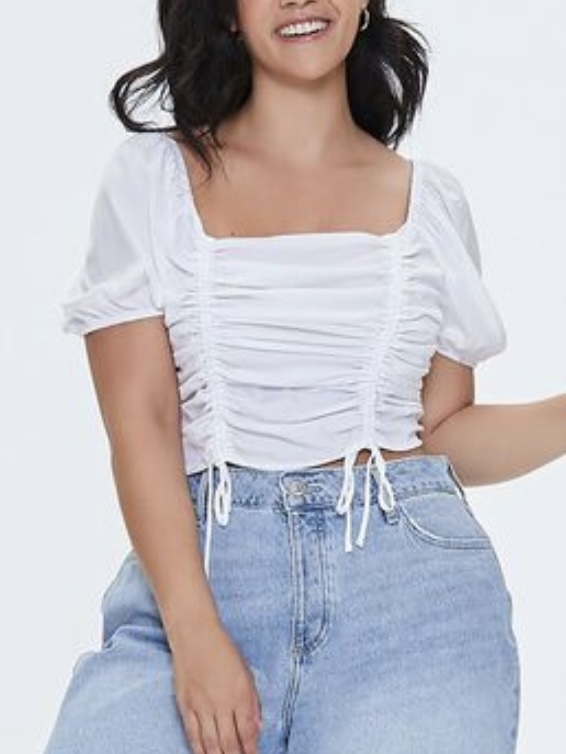 Forever 21
Smocked Crop Top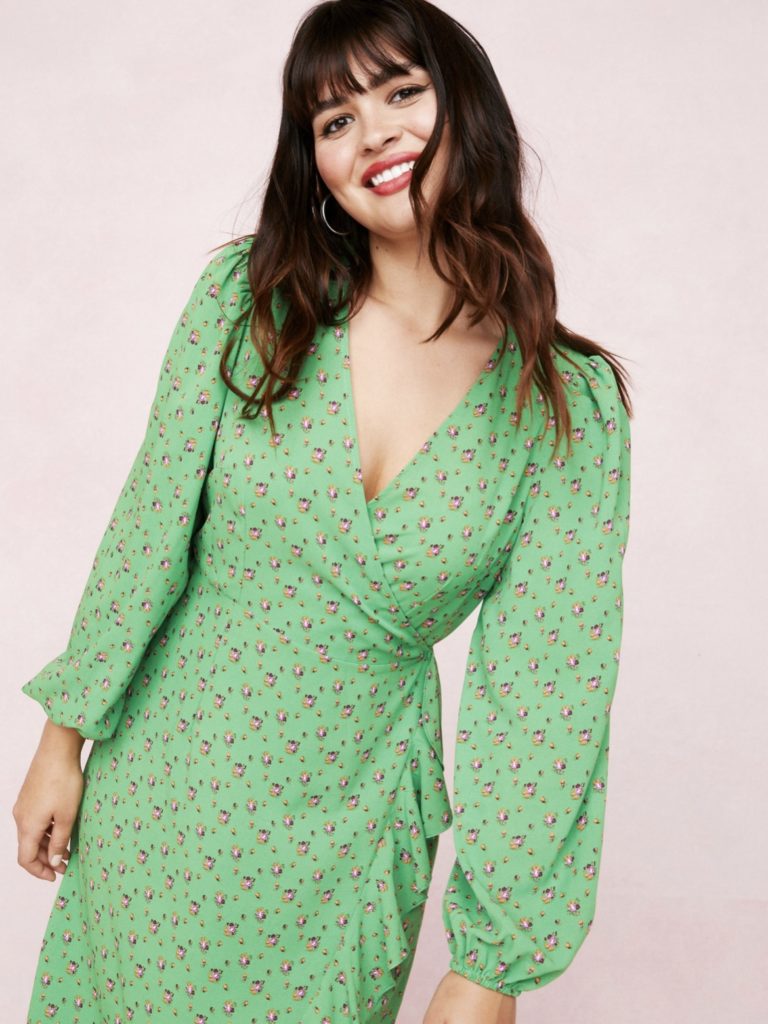 Nasty Gal
Floral Long Sleeve Wrap Dress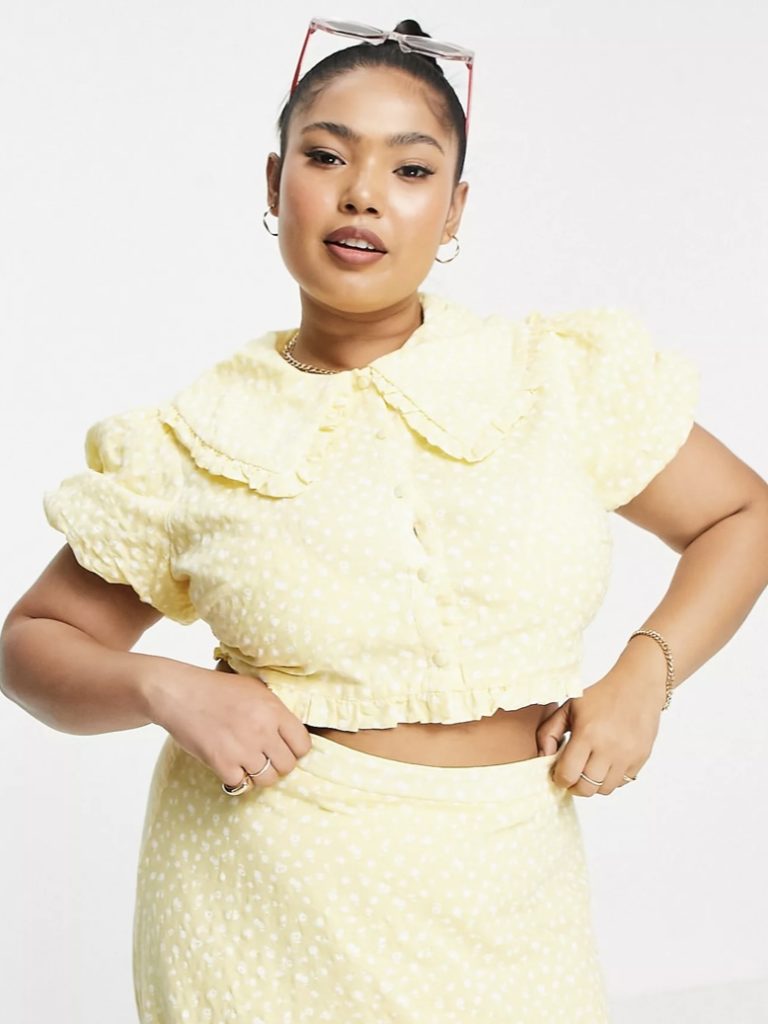 Lost Ink
Blouse with Collar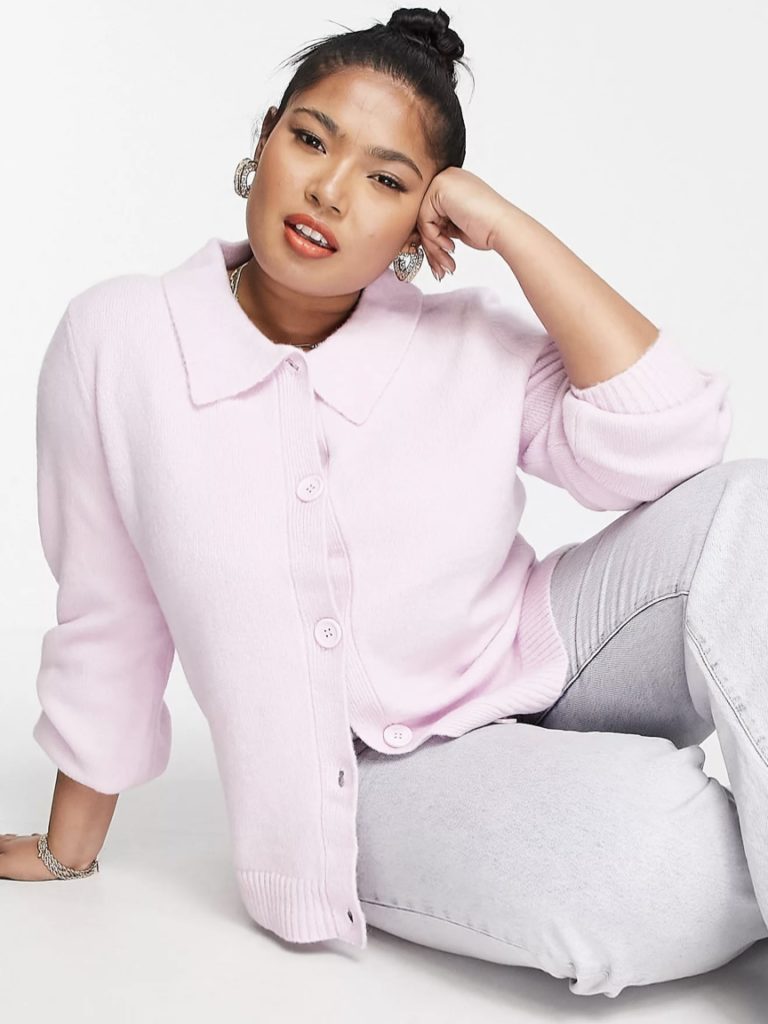 Glamorous Curve
Relaxed Collar Detail Knit Cardigan
RYUJIN: Comfortable and Fashionable
RYUJIN's daily look is all about stylish comfort. Her everyday wardrobe is heavily inspired by the streetwear aesthetic, which emphasizes a more boxy and oversized silhouette. As one of the group's lead dancers, she prioritizes being comfortable wherever she goes, whether it be to dance practice or on a picnic by the river.
The Boyfriend Look
The "boyfriend" trend for women's clothing emphasizes an oversized and androgynous look. Originally inspired by the popular "boyfriend" fit in denim jeans, this fashion trend has since been adopted by many women who feel the most confident in clothing proportions that are traditionally associated with men's clothing. RYUJIN pulls from this trend through the use of unisex athleisure and button-down polo shirts.
View this post on Instagram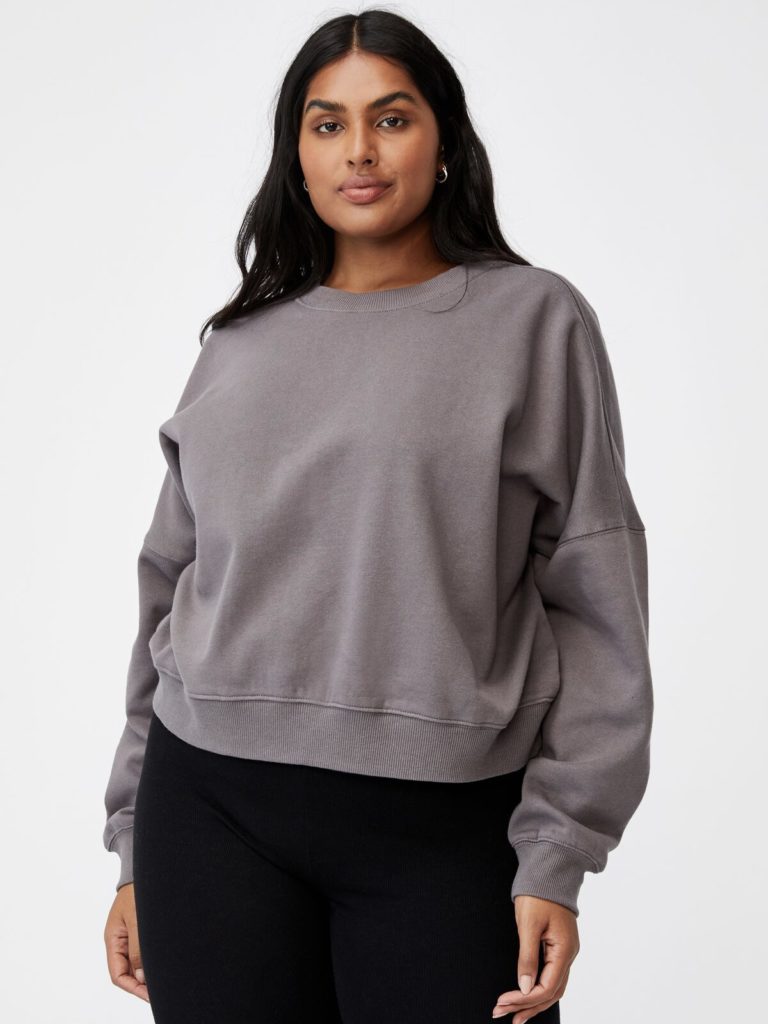 Cotton On
Classic Crew Neck Pullover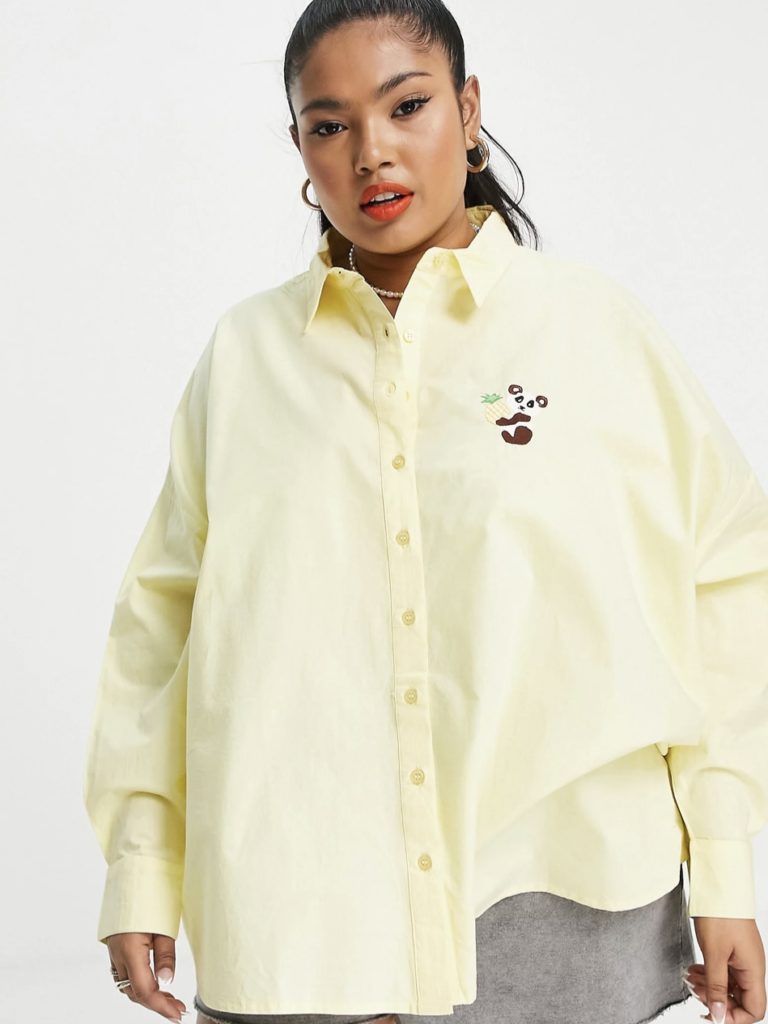 Native Youth
"someones boyfriends" shirt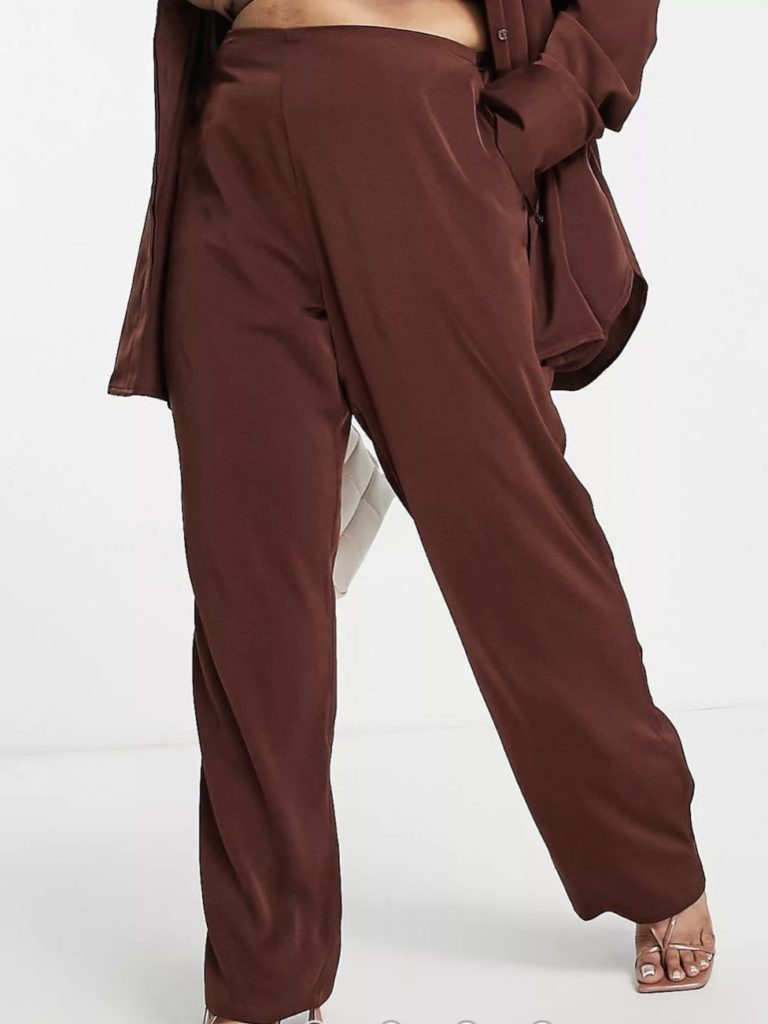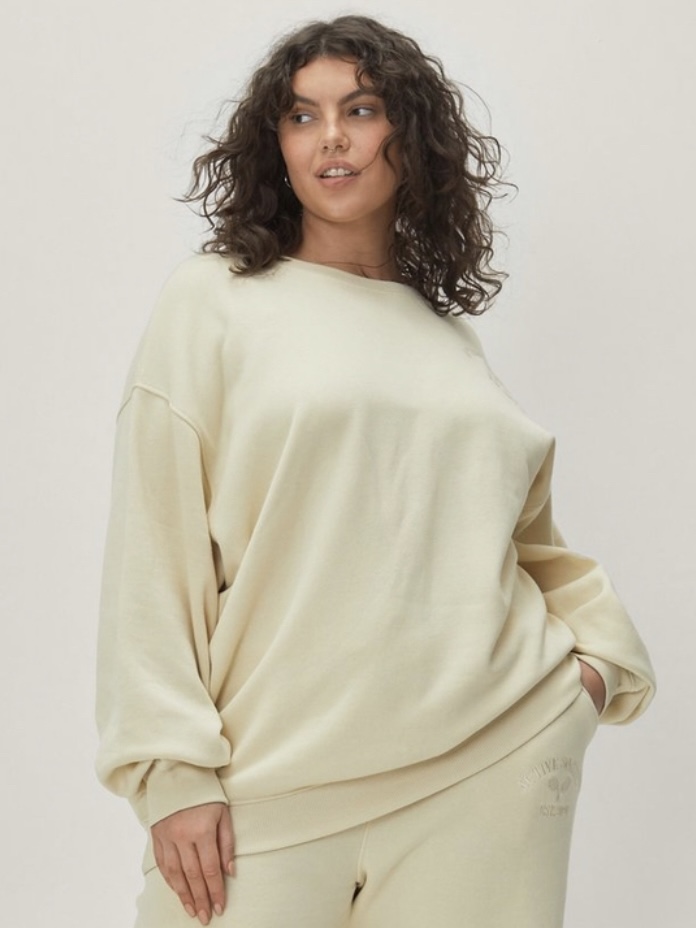 Nasty Gal
Active Society Embroidered Sweatshirt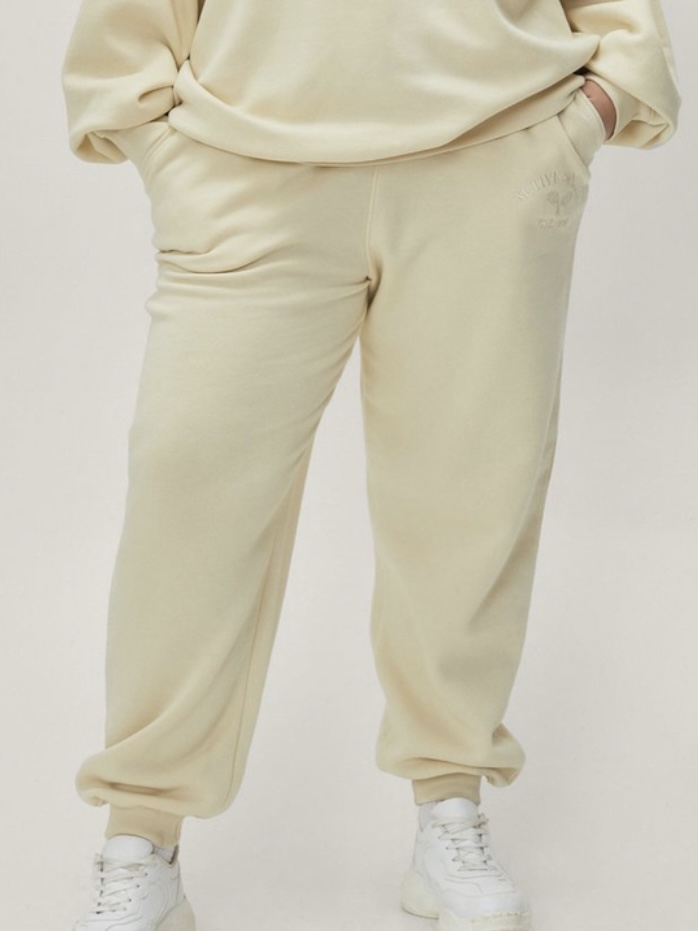 Nasty Gal
Active Society Embroidered Sweatpants
Quirky Prints
For RYUJIN, creativity and comfort are two things that coexist with each other in the form of quirky and unique prints. They are a great way to express the creative side of your style! Have some fun and go for a landscape design or some funky patterns.
View this post on Instagram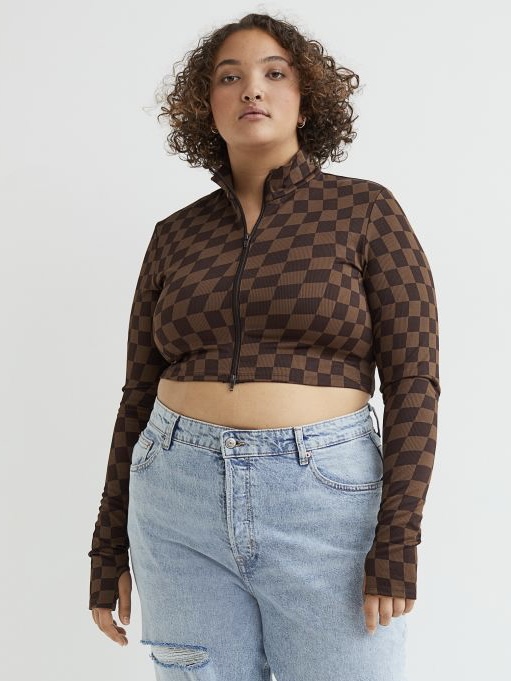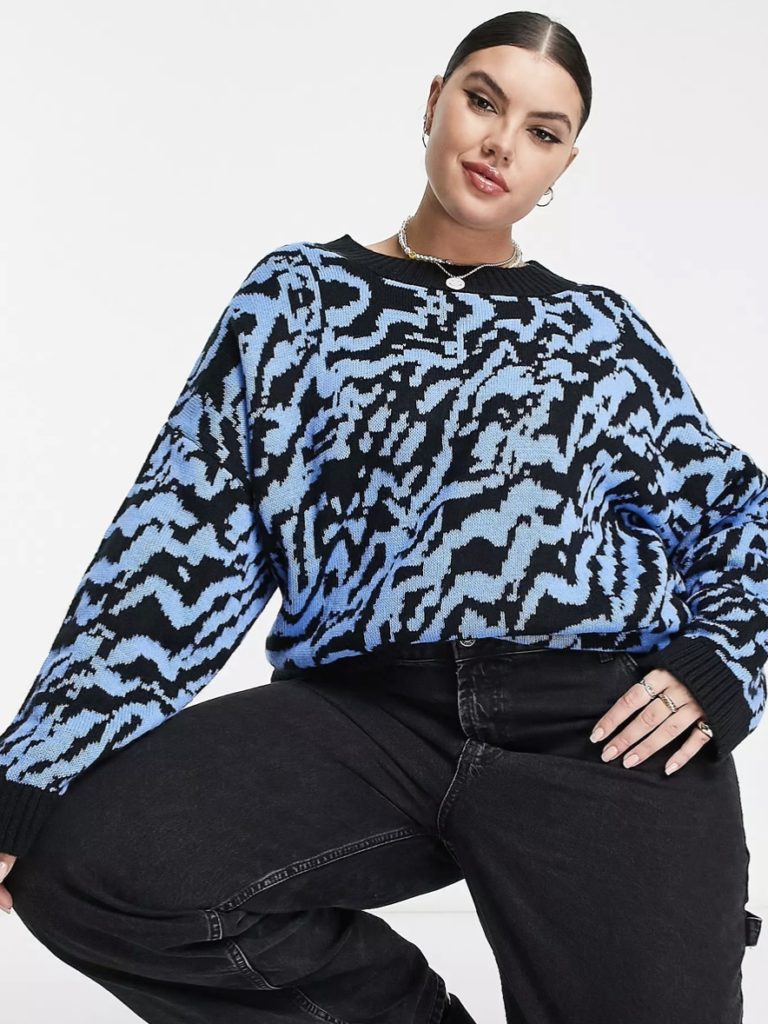 ASOS Design
Sweater in blue animal jacquard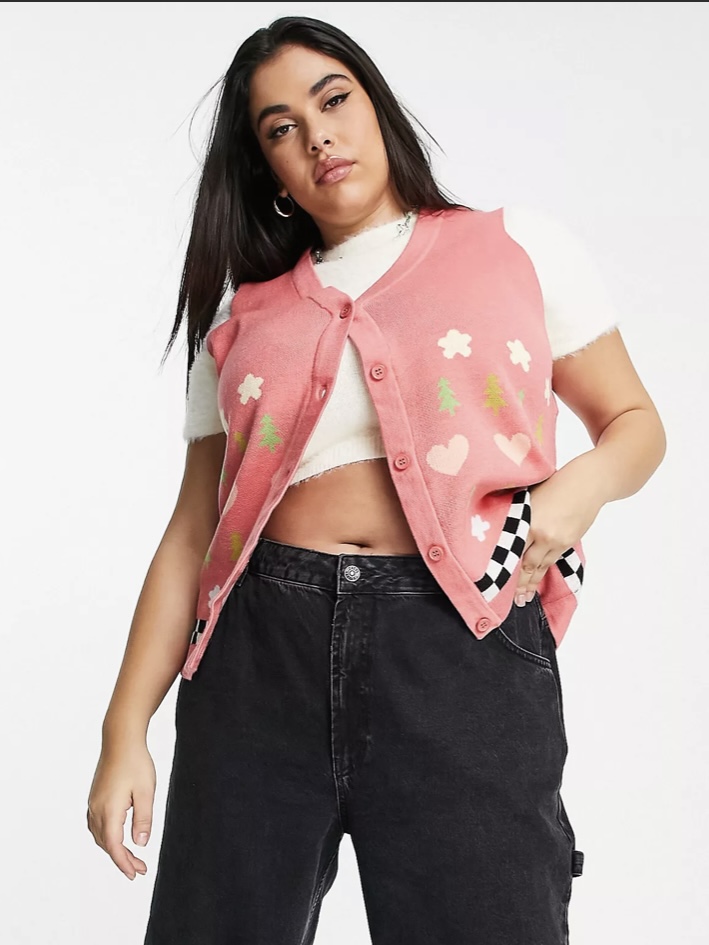 Native Youth
Oversized Sweater Vest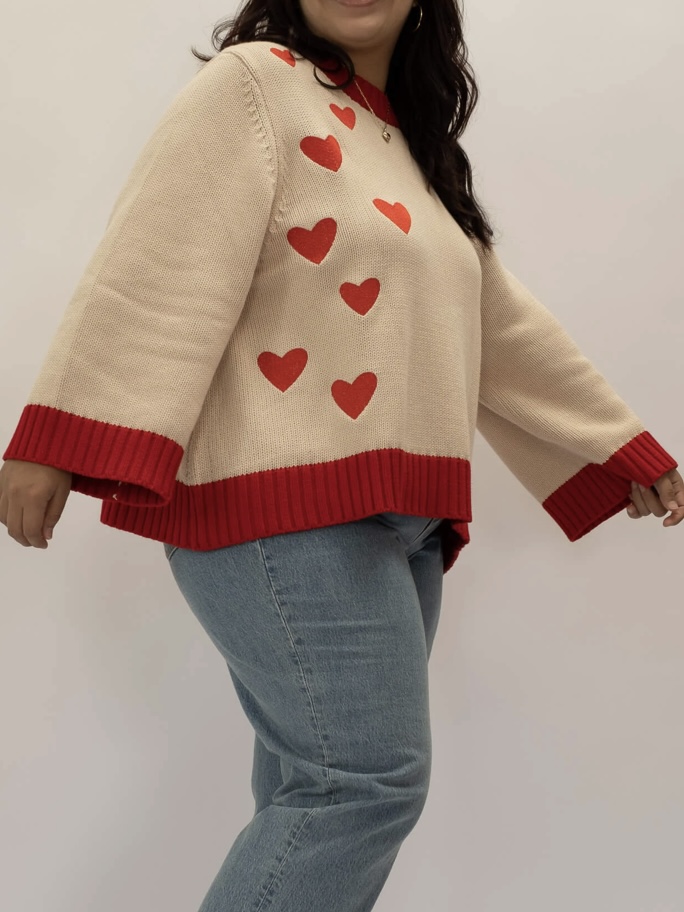 Shiny by Nature
Daydreamer Sweater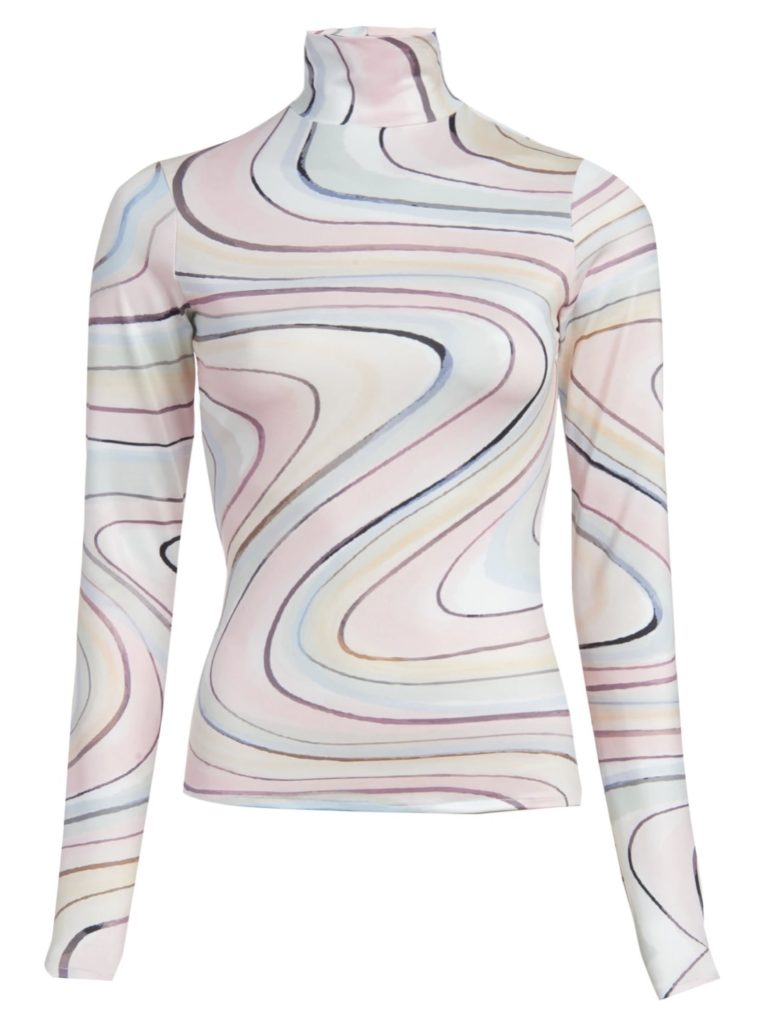 CHAERYEONG: Elegance is Everything
CHAERYEONG has a daily look that screams elegance and poise. With clothes that are inspired by the classic silhouettes of the 1950s, such as cinched waists and pieces that show off the decolletage, it is clear that she has a love for classic fashion that will never go out of style. Nevertheless, she is not afraid to put a modern twist to her daily outfits and spice things up with popular trends.
Classic Silhouettes
CHAERYEONG's go-to pieces are ones that are timeless. From elegant off-the-shoulder tops to an iconic trench coat, these clothes will never fail your wardrobe when it comes to having style.
View this post on Instagram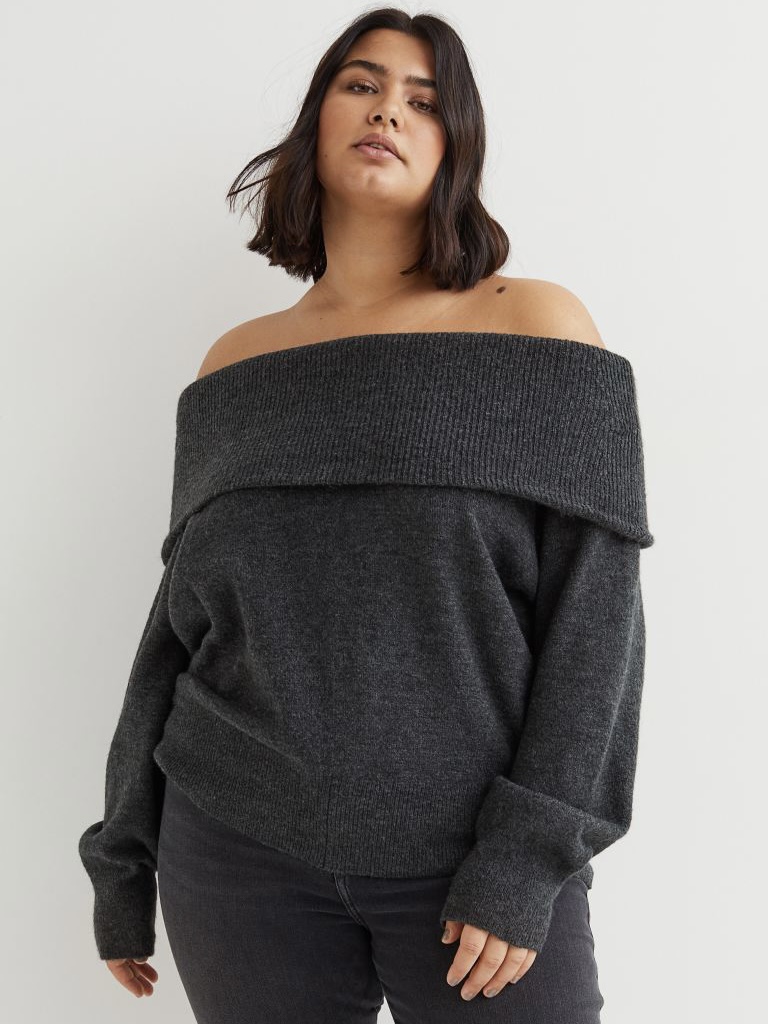 H&M
Off-the-Shoulder Sweater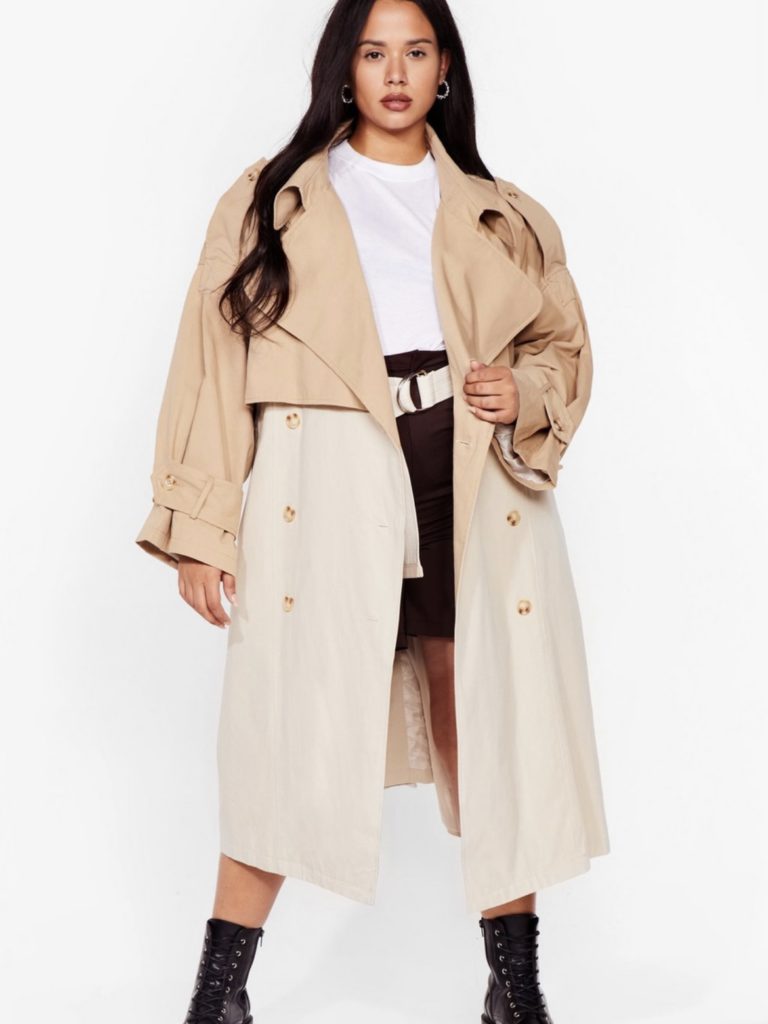 Nasty Gal
Two-tone Oversized Trench Coat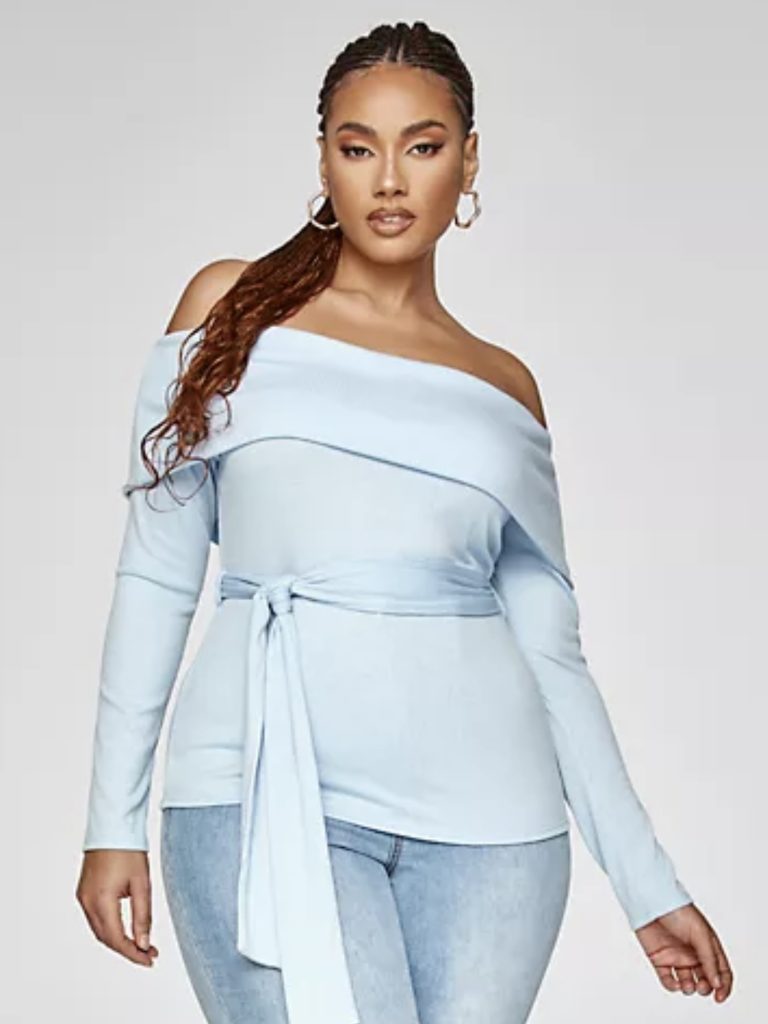 Fashion to Figure
"Stella" Off-the-Shoulder Waist Top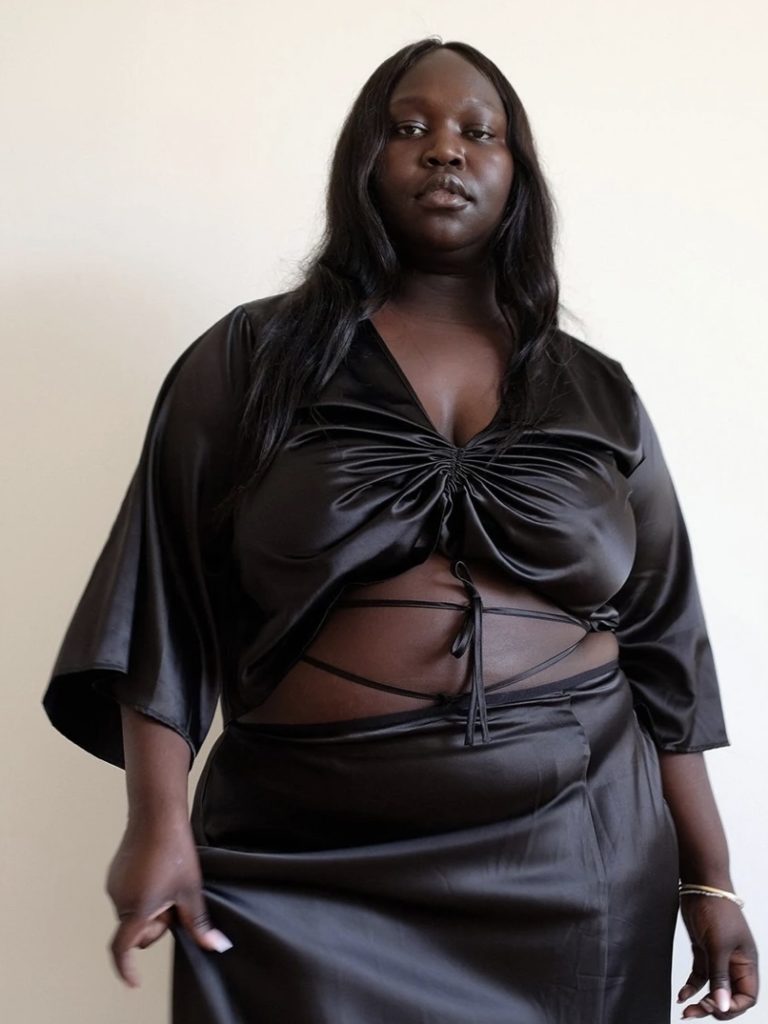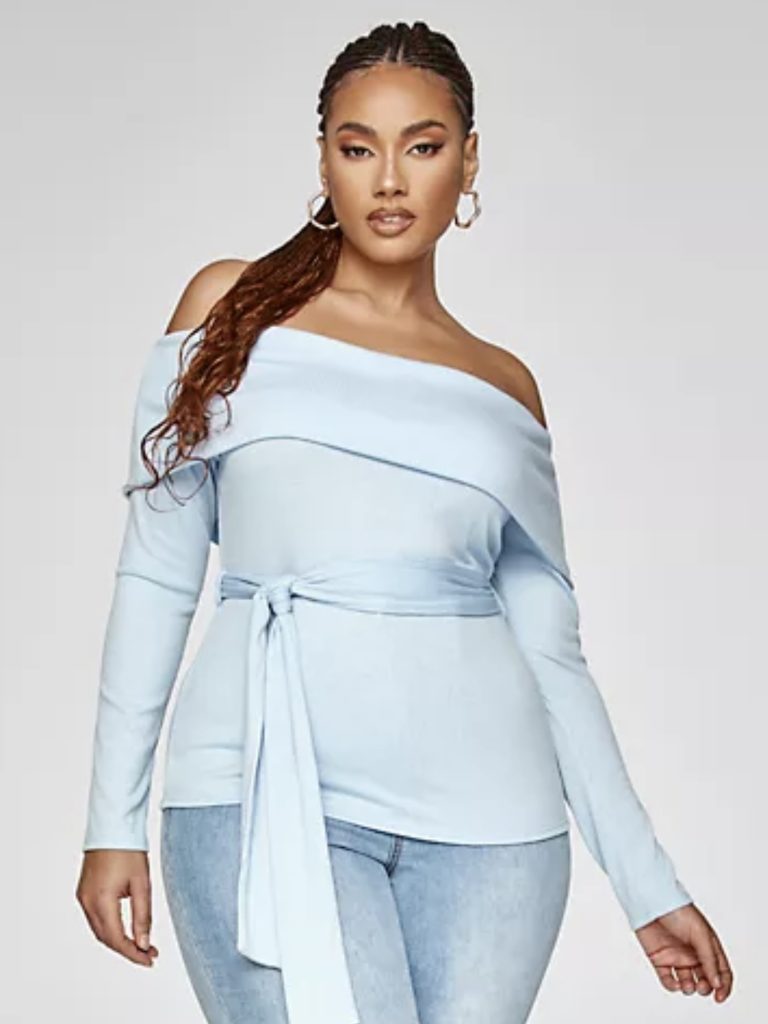 Fashion to Figure
"Marisol" Off-the-Shoulder Top with Mesh Sleeves
Cool Cutouts
Whenever you are feeling like spicing things up with your look, opt for a trendy cutout top or dress, just like CHAERYEONG. She loves using this trend as a way to elevate a casual outfit, and we are here for it.
View this post on Instagram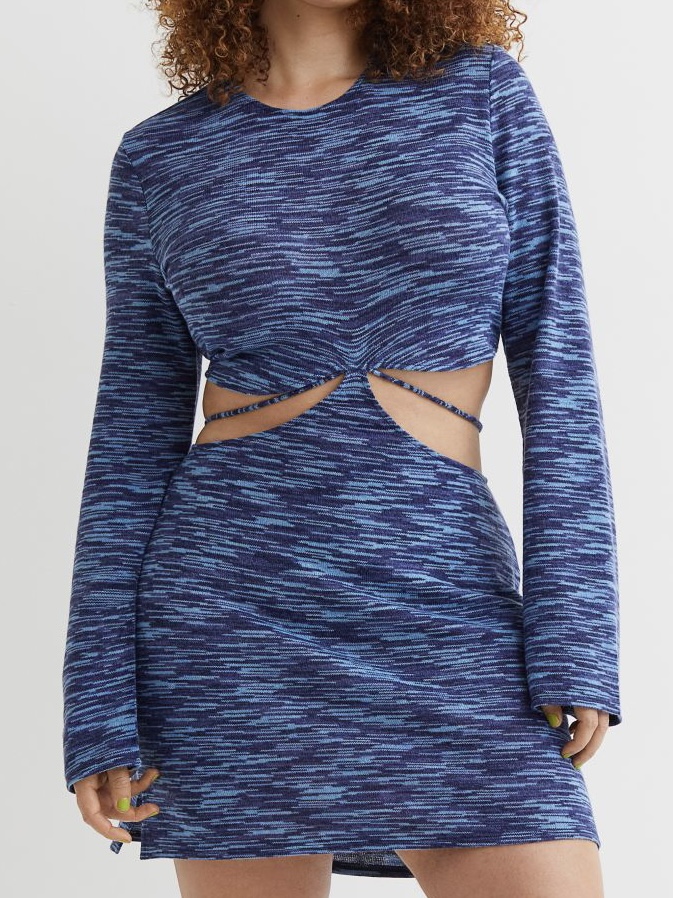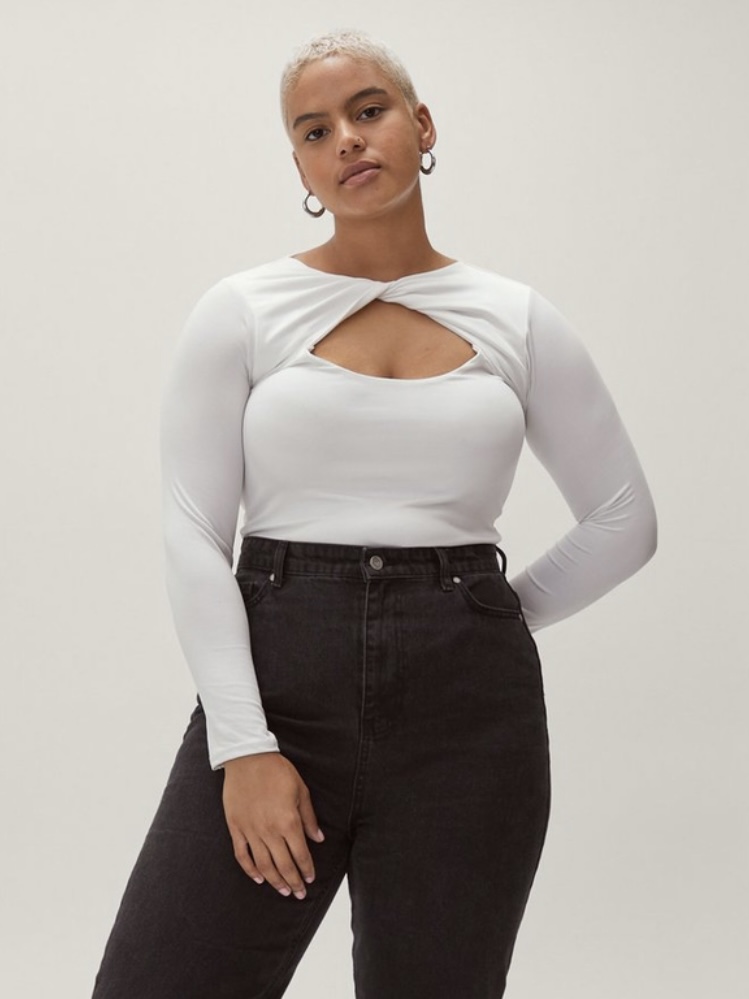 Nasty Gal
Recycled Slinky Twist-Front Bodysuit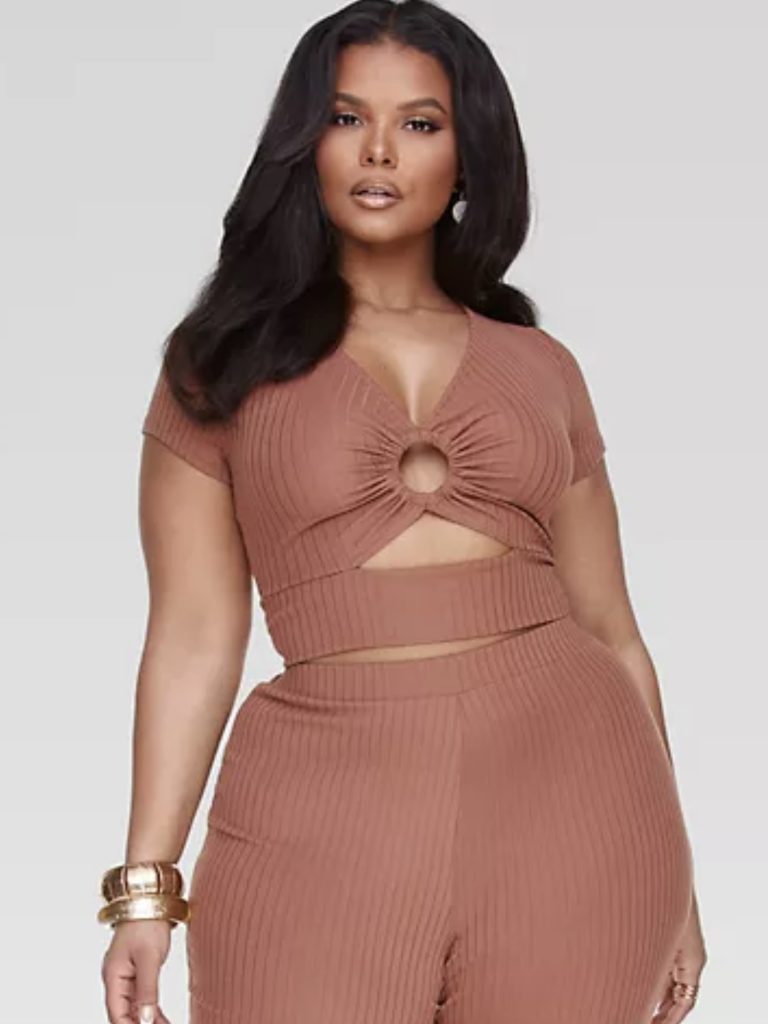 Fashion to Figure
"Sophie" Ribbed-Knit Keyhole Top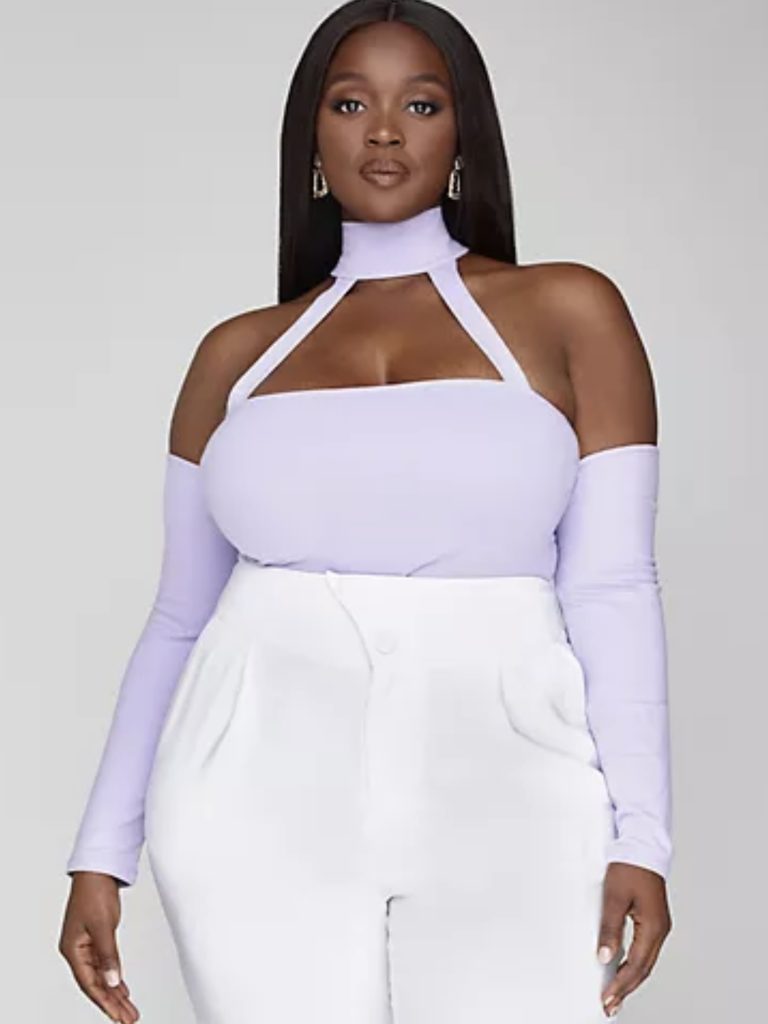 Fashion to Figure
"Sophia" Cold Shoulder Cutout Top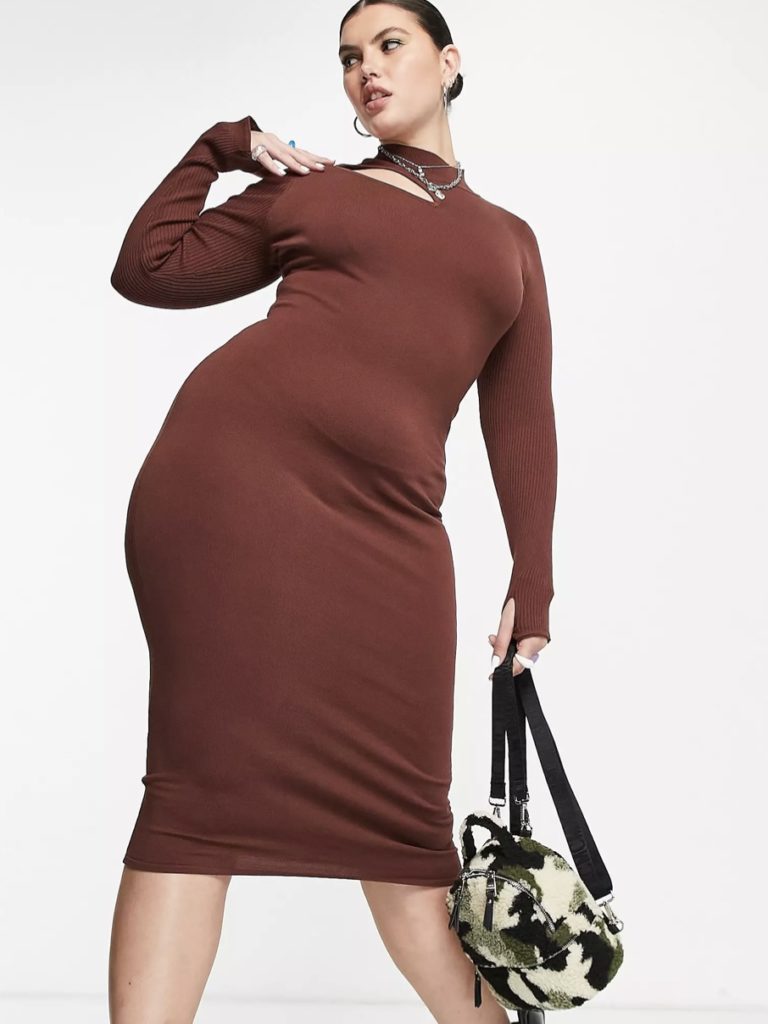 ASOS Design
Fine-knit Cutout Midi Dress
YUNA: Young and Spunky
As the youngest member of the girl group, YUNA likes to keep things fresh and spunky. There is no stopping her when it comes to the clothes she wears and she approaches fashion with one thing in mind: If you like it, wear it! From classic pieces to the avant-garde, look to YUNA for the ultimate lesson on how to be confident in whatever you put on.
Classic with a Twist
In YUNA's daily look, she likes to incorporate classic pieces but with a twist. Doing this in a way that expresses her bubbly personality, she likes to turn classic looks on its head by wearing them in bright colors, unique textures, and memorable details.
View this post on Instagram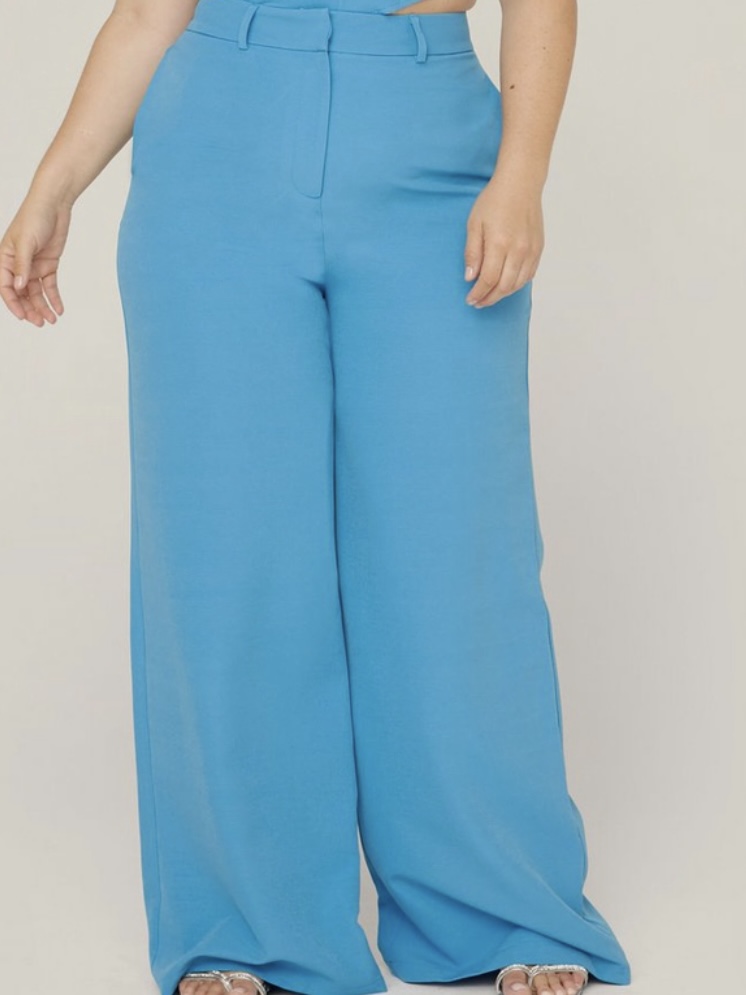 Nasty Gal
Tailored Wide-leg Suit Pants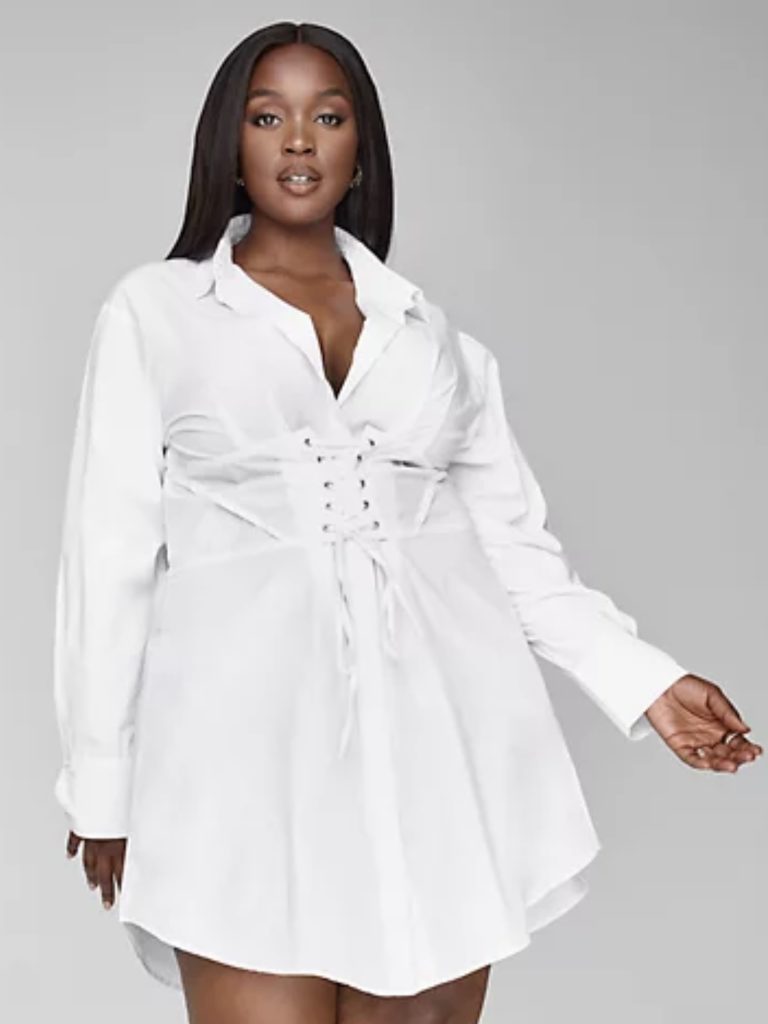 Fashion to Figure
Boss Corset Shirtdress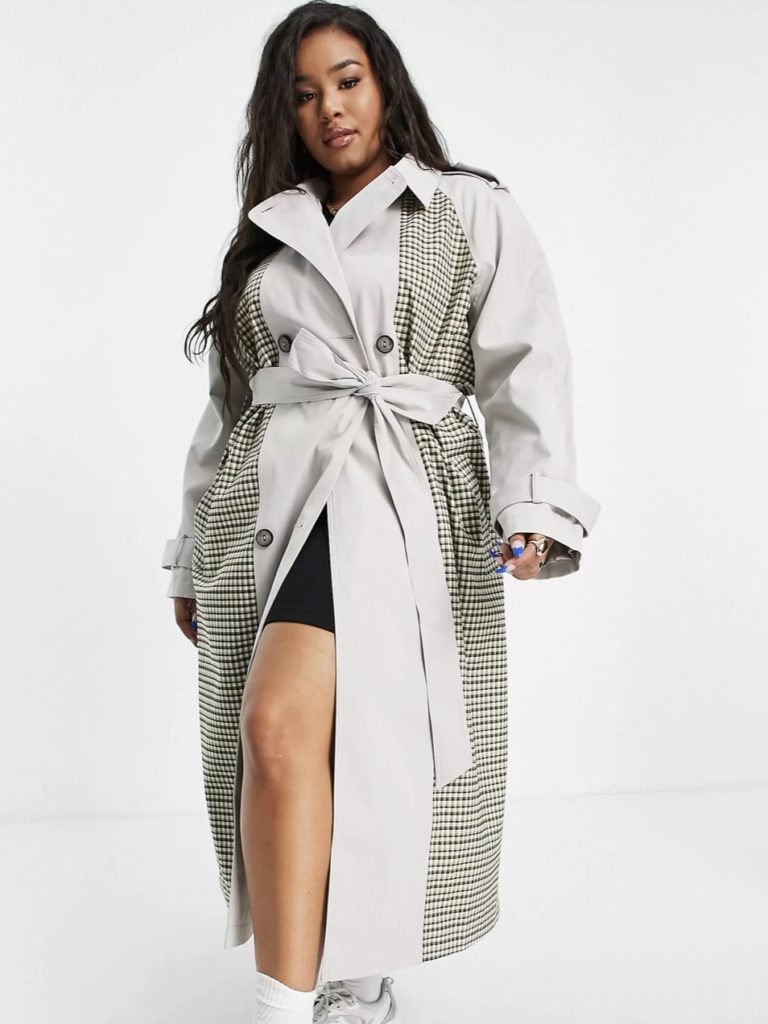 ASOS Design
Spliced Check Trench Coat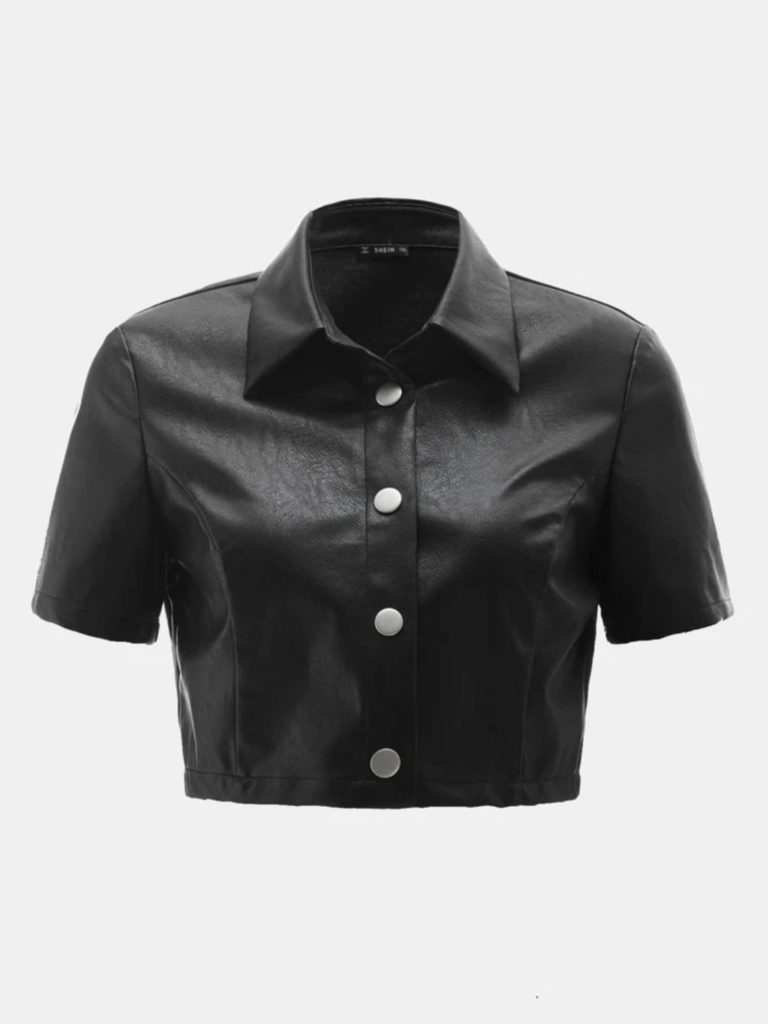 SHEIN
Button-through Patent Crop Top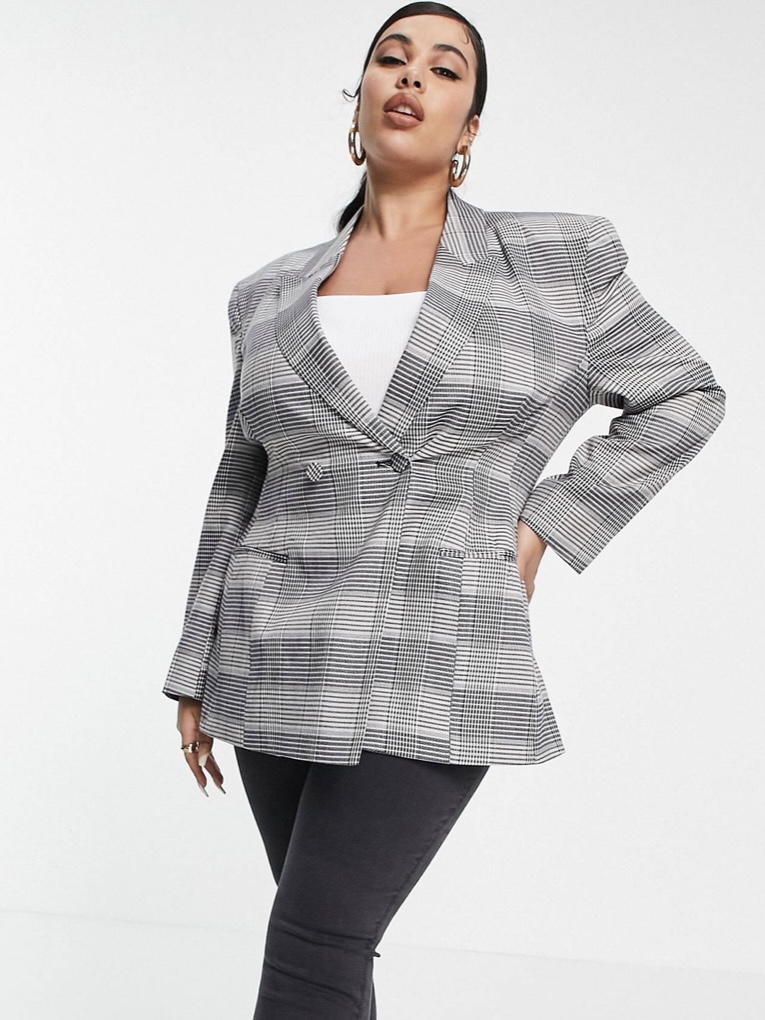 ASOS Design
Premium Molded Hip Suit Blazer
Artsy and Colorful
Faithful to her bright personality, YUNA loves to accentuate her everyday look with color! From blouses to sweaters, go for a colorful design.
View this post on Instagram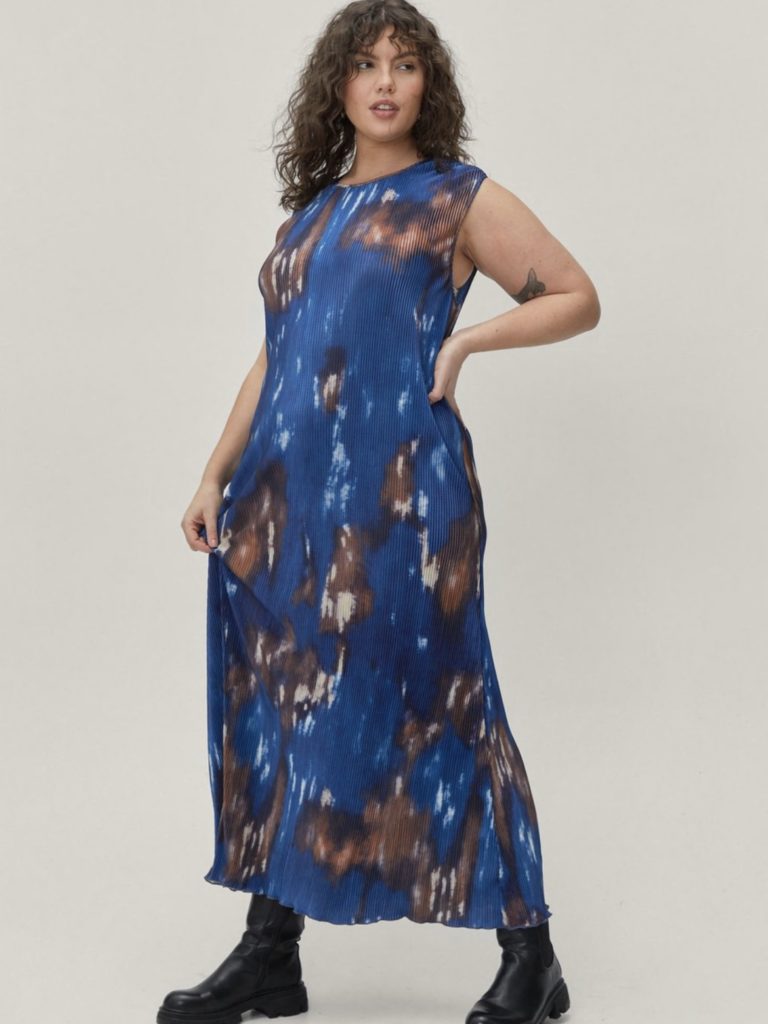 Nasty Gal
Plisse Blurred Print Midaxi Dress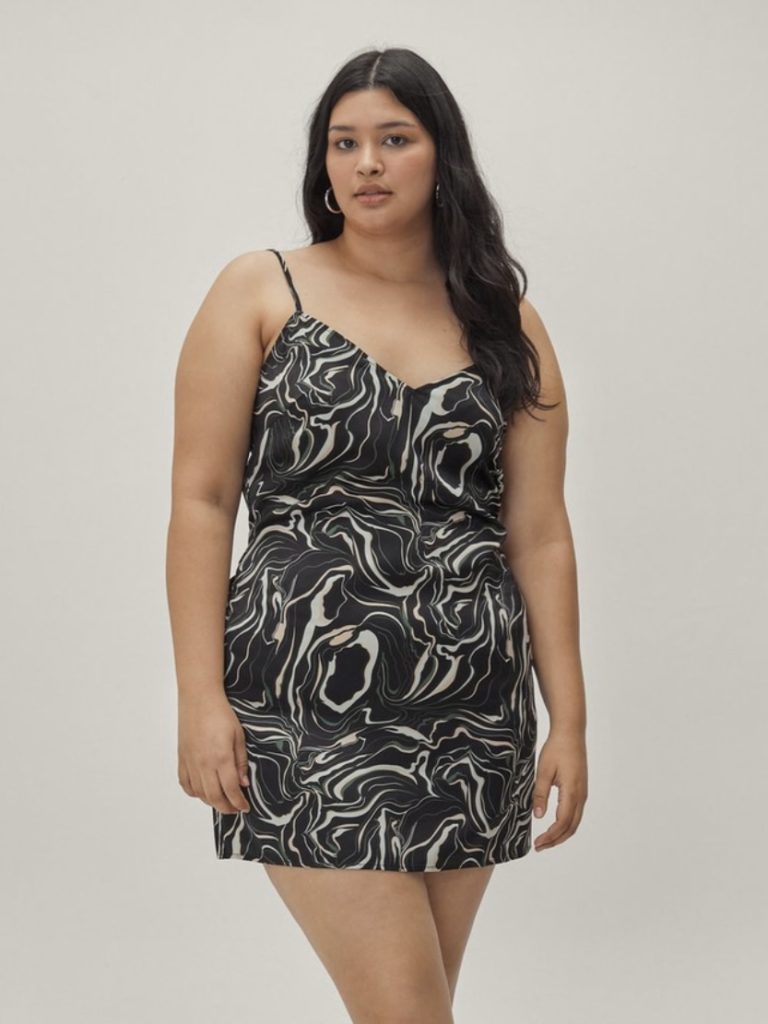 Nasty Gal
Marble Print Slip Dress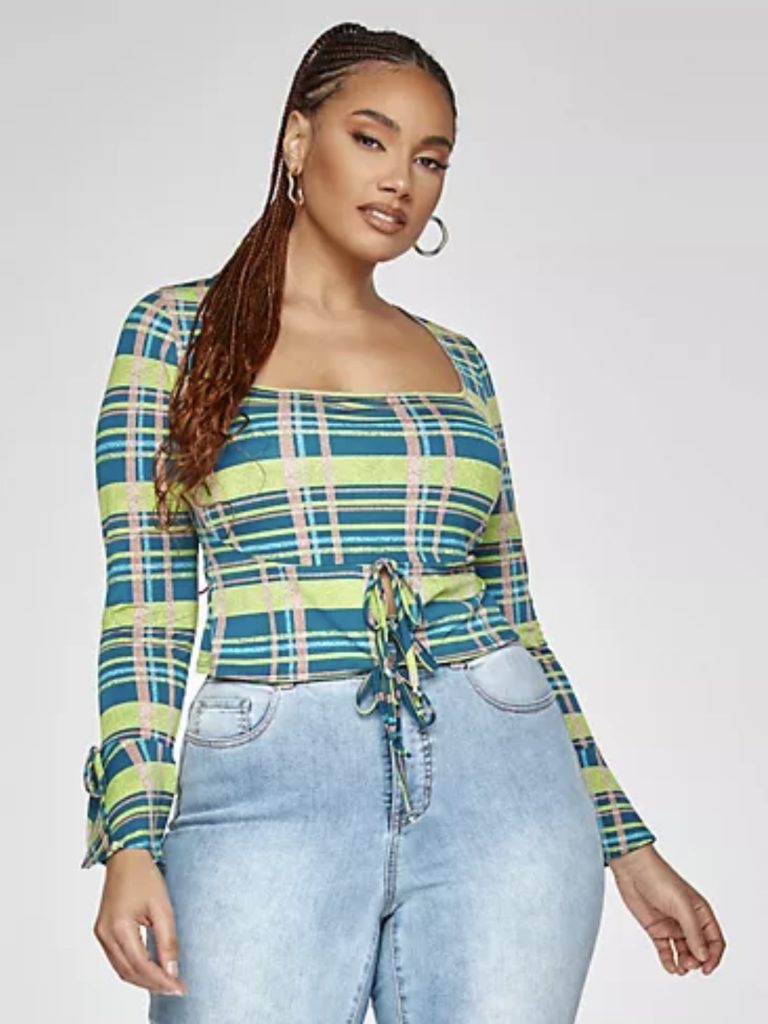 Fashion to Figure
"Tricia" Keyhole Plaid Top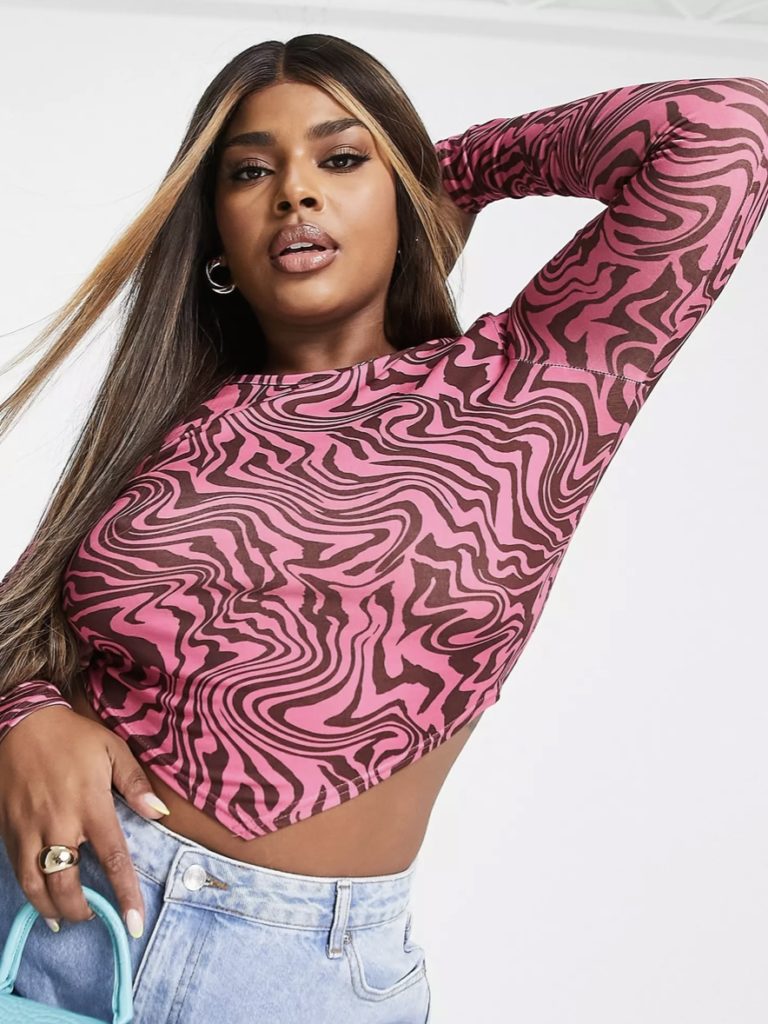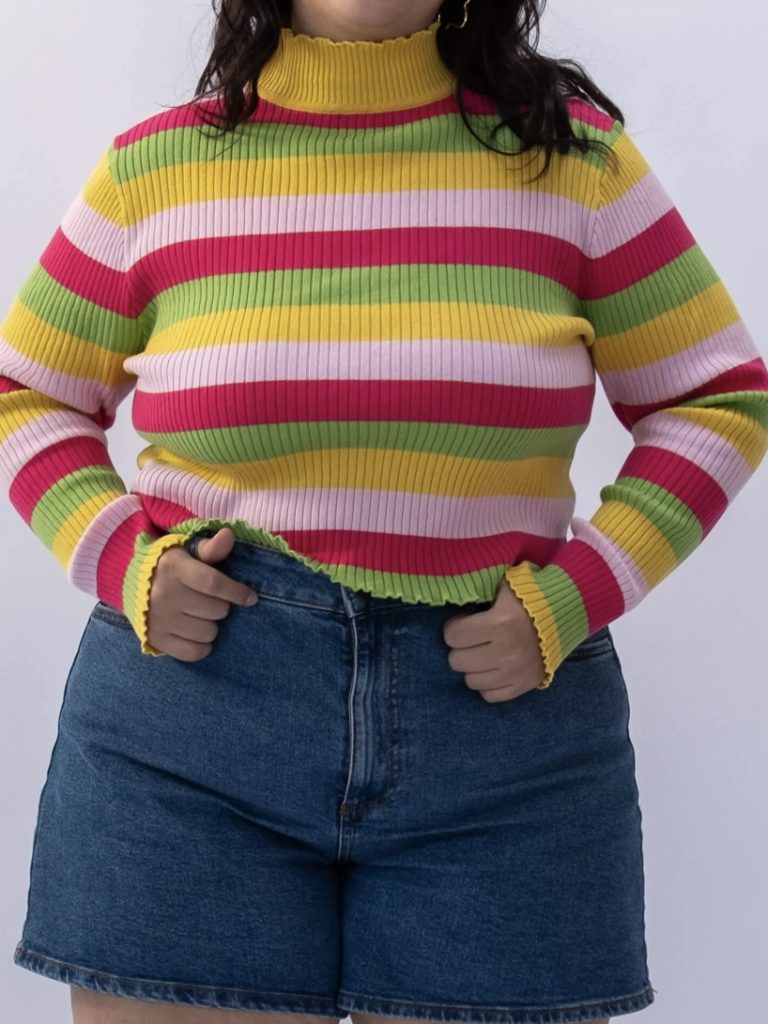 Shiny by Nature
"Come Away with Me" Cropped Fitted Turtleneck Sweater
Looking at your favorite K-pop idols and what they wear for inspiration can be a great way to uncover your own style. Fashion is an amazing way to express your individuality and personality! Not only is it a fun way of discovering yourself, it can also be a great tool for boosting your confidence. Just like the ladies of ITZY, look proudly in the mirror with your new outfit and say, "I see that I'm icy!"
Looking for more plus-size style? Check out our creative spotlight on fashion designer Yoni Yu, founder of the inclusive clothing brand C'EST D, here.