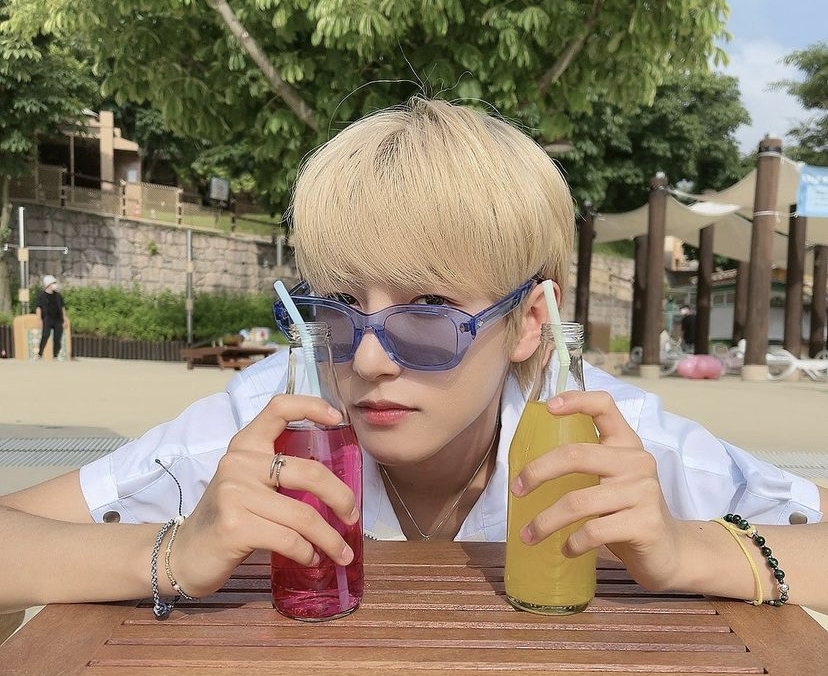 On Friday, June 24, NCT Dream's Renjun surprised fans by creating an Instagram account. To say that fans were thrilled would be an understatement! Within minutes, Renjun trended Worldwide on Twitter, and in less than 20 hours, he accumulated over 2 million followers on Instagram!
A Grand Announcement
News of Renjun's Instagram came after he shared his username "yellow_3to3" with fans on LYSN's bubble messages, a mobile subscription service where idols can send exclusive messages to fans. 
View this post on Instagram
While his username "yellow_3to3" may seem random, it is quite unique to Renjun. His last name, Huang, can translate to yellow while "3to3" is a play on sounds since his birthday is March 23, or, 3/23. The credits for the witty name go to NCT Dream's Jisung, who informed fans that he suggested the name to Renjun a week before he created the account via bubble messages.
A Possible Record 
Within two hours of announcing his username on LYSN's bubble app, Renjun surpassed 1 million followers, leading fans to wonder whether he beat the record. The current record holder is Rupert Grint, who, after making his first post, surpassed 1 million followers after 4 hours and 1 minute. Renjun surpassed 1 million in 2 hours and 5 minutes after his first post.
Naturally fans turned to Guinness World Record to confirm. However, they have yet to confirm or deny the news.
our team are currently looking into this!!

— Guinness World Records (@GWR) June 24, 2021
A Warm Reception
In addition to fans following Renjun in masses, his group mates also gave him a warm welcome with comments on his first Instagram post!
Renjun replied to Doyoung's comment on his Instagram post ?

Doyoung: Hello. hh (maintaining the concept)
Renjun: @.do0_nct ?? Hello. hh (maintaining the concept)

t/n: They are speaking formally to each other LOL pic.twitter.com/ALMd2sTBtB

— 링 (@nctdaoying) June 25, 2021
NCT 127's Doyoung greeted Renjun in formal terms to match the "concept" of Renjun's first Instagram post where he greeted fans.
Yangyang's comment is kinda funny too ?

"Hi everyone you are Huang Renjun! ❤️" pic.twitter.com/mHSQ987Q9F

— 링 (@nctdaoying) June 24, 2021
WayV's Yangyang also cracked jokes on Renjun's first post, poking fun at the tone he used. On an Instagram live he held on June 24, Yangyang shared that Renjun had asked him for name suggestions before he made the account.
Renjun's fellow NCT Dream member Mark also welcomed him by featuring him on his own Instagram story. Mark also tagged him in one of his posts after the release of their track music video for the song "오르골 (Life Is Still Going On)."
View this post on Instagram
Creating Content for Fans
A pleasant treat for fans, Renjun's Instagram came just before NCT Dream's "Hello Future" dropped on June 28. So far he has made a handful of posts sharing images he took on the set of NCT Dream's videos for their new album. However, this is not Renjun's first social media account. Renjun also has a public Weibo account to interact with his fans. He also has gifted fans song covers, including a cover of Troye Sivan's "Fools."
Need more neo news? Check out our piece on Doyoung and Jungwoo's most recent photoshoot here!
Thumbnail courtesy of @yellow_3to3