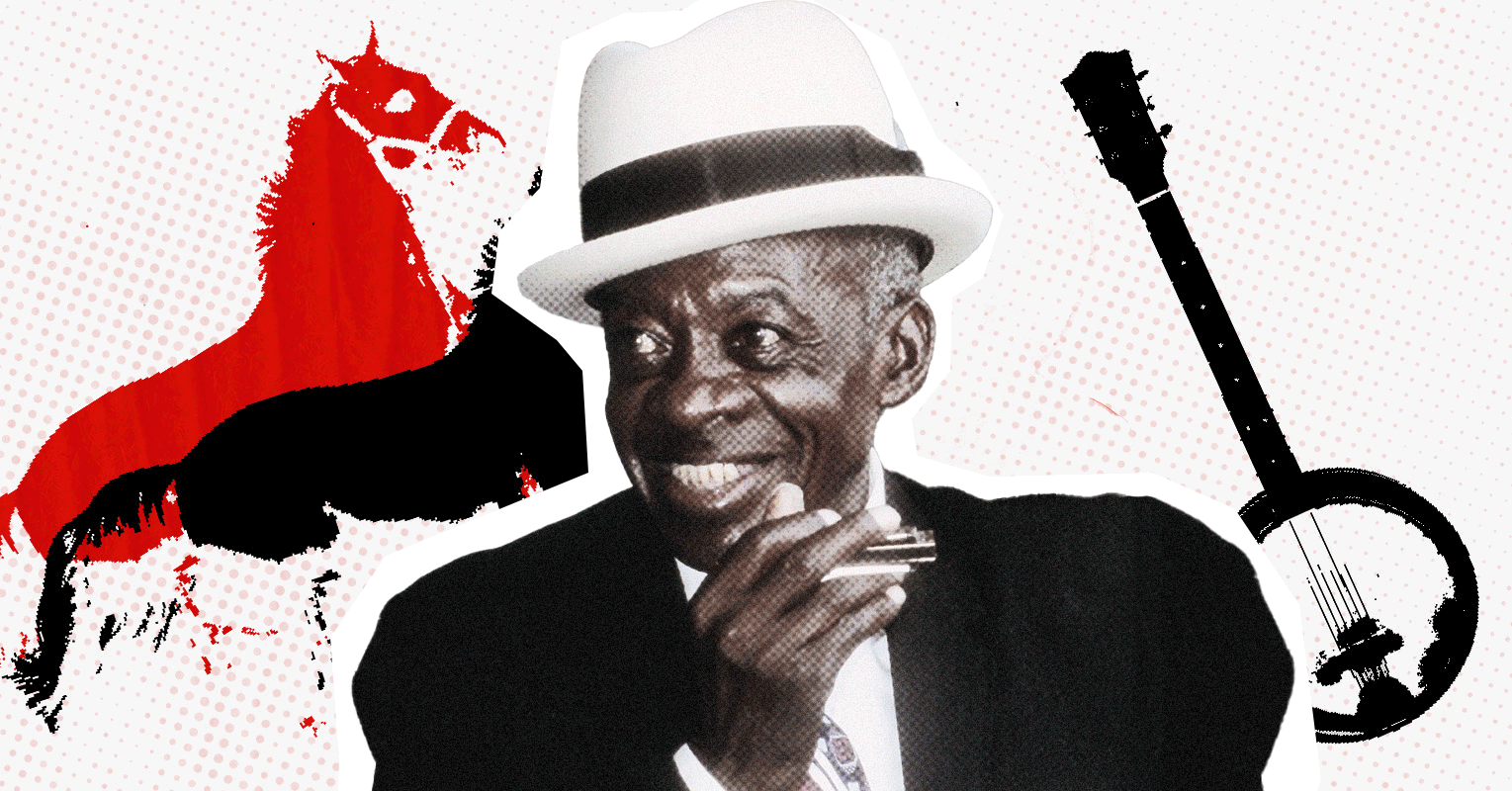 ROOTS is an EnVi series that explores the impact of Black people across music, fashion, and art. Join the Formation Team as we provide an in-depth look at the foundation of various trends, sounds, and Black creatives of the past and present.
It is well known that African American people have played a fundamental role in the creation of many American music genres. Known for its folk elements and usage of acoustic instruments, country music is one dominated by white artists today. Conversations about country music often leaves out Black Americans' part in the foundation of the genre. However, country music is Black music. 
Musical and Historical Roots
During and post-slavery, sound, including country music, was one way that Black people were able to survive. Known as "Hillbilly" or "Old-Time" music prior to the 1950s, country music was brought forward by slaves who used instruments like the banjo. The banjo is derived from a West African kora, a lute that African American slaves used in their music. However, prior to its popularity today, the banjo was originally viewed as a "primitive" instrument.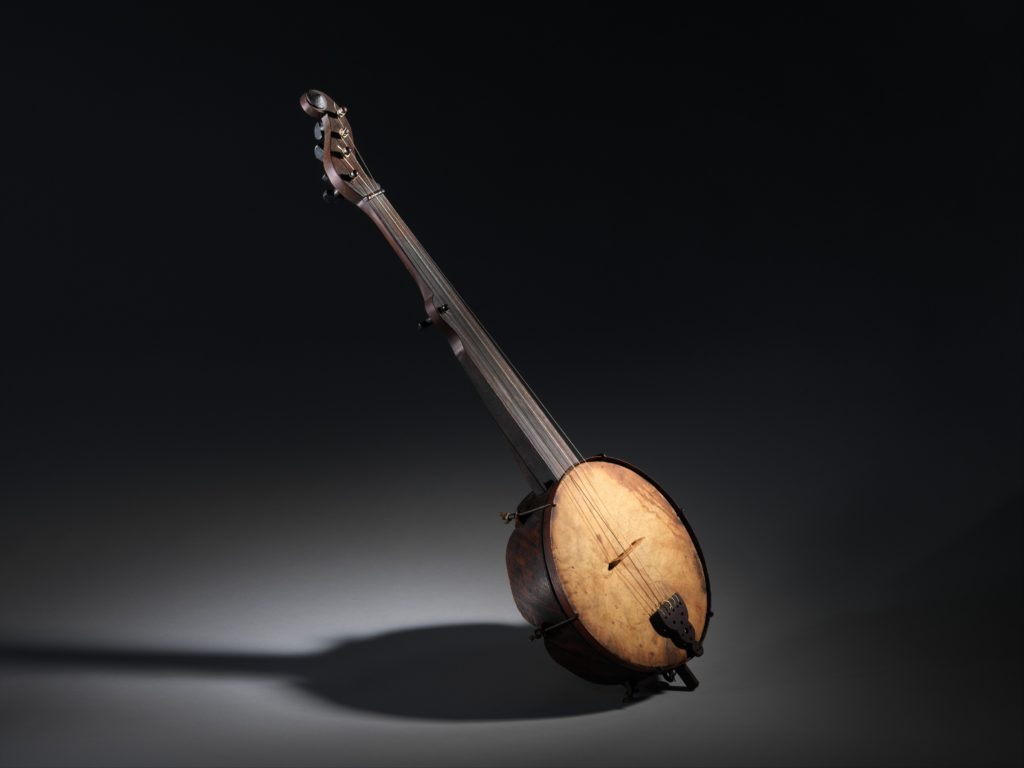 White country artists and creators became prominent in the late nineteenth and early twentieth centuries through their music and minstrel shows. These violent and racist displays of anti-Blackness catapulted the banjo into mass production. Despite collaborations between Black and white artists in the 1920s, racism was rife in America. 
While the country genre is often credited to the white people of the Appalachians and European immigrants, its roots are in the Black community. Singing as they toiled at general work kept them connected to Africa. Naturally, Blues were a creation of the Black American experience. As its name suggests, the genre tells the story of the suffocating oppression that Black people faced during slavery. Blues then heavily inspired country music. From vocal techniques down to the instruments, country music is intertwined with Blackness.
Black Pioneers in Country
Since its establishment during the early twentieth century, many Black artists have helped to shape country music and catapult the genre into the mainstream.
Known as the "Mother Church of Country Music," the Grand Ole Opry is considered to be the epicenter of country music. Opry was originally a radio program called WSM Barn Dance that was launched in 1925. Musician DeFord Bailey began playing on the pre-Opry radio show a year later, which led to him being dubbed "The Harmonica Wizard." The son of sharecroppers and the grandson of slaves in rural Tennessee, Bailey grew up in a musical family that played what he called "Black hillbilly music" and decided to take up the harmonica. 
After joining WSM Barn Dance, Bailey became a regular on the show. He also became the first country artist to ever be introduced on the Grand Ole Opry after the show's official name change, which was inspired by Bailey's hit song "Pan American Blues." As one of the Opry's most popular artists and their first Black performer, Bailey's influence continued to grow. He went on to perform with famous country artists across the United States and became the first performer to record music in Nashville. Throughout his 24-year career, Bailey helped shape the wider sound of country music.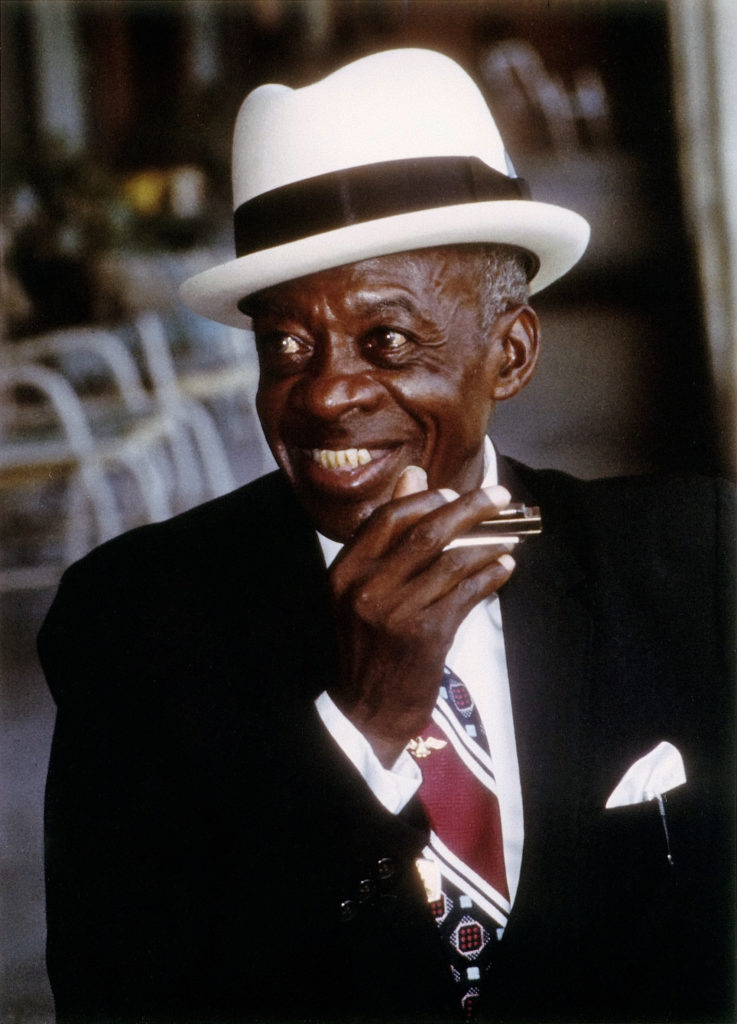 The late 1960s and 1970s saw a noticeable rise of Black artists in country music. In 1967, Charley Pride became the second Black artist and first Black singer to perform at the Opry, over 20 years after Bailey's exit. Pride released his first single "Snakes Crawl at Night" in 1966. The single became a hit and landed on the country Top Ten. However, it was not until the release of his third single, "Just Between You and Me," in 1967 that his race was revealed to country radio DJs. Meanwhile, after being hidden from the general public, Pride's race was revealed in 1967 with the release of the cover of his second album. Despite some negative reactions from this reveal, Pride went on to become country's first Black superstar. He scored almost 30 number one hits, was named entertainer of the year and top vocalist during the early '70s, and became one of Radio Corporation of America (RCA) Records' top-selling artists.
Shortly following Pride's debut at the Opry, Linda Martell made history as the first Black woman to perform at the Opry. After singing R&B for years, she made the switch to country once she became a solo artist. Her country cover of the soul song "Color Me Father" by the Winstons was released during her first year as a solo artist and became an instant hit. Touted as the "First Female Negro Country Arts," Martell performed at various festivals and landed the opportunity to perform at the Grand Ole Opry. Similar to Bailey and Pride's experiences, Martell encountered racist hecklers during her Opry debut. Despite this, she performed at the Opry multiple times, went on to release an album, and appeared on the then-popular country variety show Hee Haw. Although Martell's career was short lived, she broke barriers and is an unsung pioneer of country.
Old Town Road 
From the '70s to more recent times, very few Black artists were able to stake any claim in country music. The most notable over the past few decades was Darius Rucker, lead singer of Grammy award-winning band, Hootie & the Blowfish. However, that changed in spring 2019, when Lil Nas X went viral on TikTok with his independently released country-rap track, "Old Town Road." 
The track's overwhelming popularity on social media landed it in the top 20 of the Country Billboard charts. Soon after, the song was "disqualified" from the chart for not fitting into the proper criteria for the genre's specific ranking. This raised a controversy as many of his fellow non-Black country counterparts also have this hybrid sound fused with country elements, such as Florida Georgia Line. However, these artists have never been questioned of their authenticity or "country-ness." 
Amidst the controversy surrounding this hit single, there were several country artists who showed their support for Lil Nas X and what he was doing for the country genre. Many flocked to social media to Twitter to share their thoughts, like singer Meghan Linsey, who tweeted, "It's got plenty of 'country elements,' and it's as 'country' as anything on the country radio, tbh." Multi-Grammy award winner Kacey Musgraves also joined the conversation. 
She discussed the meaning of "country" in a 2019 interview with iHeartRadio, stating, "I think anybody that has something to say for themselves deserves a chance to be heard and I'm personally really tired of the conversation of 'What is country?' or 'What is not country?' Country has been many different things for many years."
Grammy award-winning country artist Maren Morris also came forward about "Old Town Road" and said, "Honestly, that's country music," showing support for the artist. "Lil Nas X got the last laugh because he broke the Billboard chart and outsold every genre combined." She also criticized the "traditional mindset" surrounding the question of "What is country music?" 
The most significant demonstration of support was from singer and actor, Billy Ray Cyrus. He not only showed support on Twitter, but teamed up with Lil Nas X to feature on a remix of the "Old Town Road." Cyrus said on the first listen of the song he could hear the country elements. The singer went to Twitter to share his thoughts, "I was thinking, what's not country about it? What's the rudimentary element of a country and western song? Then I thought, it's honest, humble, and has an infectious hook, and a banjo. What the hell more do ya need?" 
The "Old Town Road" remix, too, made history as the longest running number one single since Mariah Carey and Boyz II Men's "One Sweet Day." 
Although Black artists were creating a buzz in country music before the release of "Old Town Road," the controversy brough publicity to the discrimination those artists face within the genre. It created a shift in the status quo of country music, which has allowed more Black artists to shine. 
Reclaiming Country
In recent years, a new wave of Black artists making country music has washed over the city of Nashville. Chart topping artists like Kane Brown and Mickey Guyton are helping forge paths previously unknown to Black country artists. In 2021, Brown was the first Black artist to win Video of the Year at the Academy of Country Music Awards. This award symbolized his long journey to acceptance, as he told PEOPLE Magazine in 2018, "When I first got into country music I got a lot of those 'He's an n-word' comments.'" But now Brown is a staple in the genre and on the charts and was named one of TIME's most influential people in the world in 2021. 
Guyton, who hosted the 2021 ACMs and presented that award to Brown, has also made history. In 2022, she became the first Black woman nominated in a solo performance category at the Grammys for her self-written song, "Black Like Me." The track detailed her experience as a Black woman trying to navigate life in America, ending with lyrics expressing pride in who she is and where she came from. 
The track was released in mid-2020 during the height of the Black Lives Matter movement, and became a rallying song during the difficult time. It also gave Guyton a wider platform to speak to her white peers and her audience about the racism and mistreatment Black people face in any industry.
"I've been talking to so many of my Black friends in the industry. We have to call each other and cry to each other just so we can get back up in front of audiences and educate and tell them what's actually happening," Guyton told Rolling Stone the week of the "Black Like Me" release.
Both Brown and Guyton's mega success and visibility helped shine a light on artists who have been hidden in the shadows for far too long. 
The Next Generation of Country Music
Jimmie Allen and Brittney Spencer are two of these Black singer-songwriters who have come to the forefront and defined the modern country landscape. 
In 2022, Amazon Prime released the documentary For Love and Country, which focused on several Black artists' plight for recognition in the country music space. Allen and Spencer are both prominently featured throughout the documentary as two artists pushing the genre forward. 
Following his aforementioned peers, Allen made history as the first Black artist to debut at number one on country radio charts. While excited because of his achievement, he also expressed sadness that there were still milestones to be reached for Black musicians in country music. 
"Hopefully a few years from now [for newcomers] it won't be 'the first Black guy to do this,'" he told the Washington Post shortly after being crowned with the accolade. 
Meanwhile, Spencer has been named one of PEOPLE Magazine's Hollywood Ones To Watch, for her vocals and ability to take any song and make it her own. After singing backing vocals for Carrie Underwood and the like, Spencer went viral for singing a The Highwomen cover on Twitter. Backed by praise from group members, Maren Morris and Amanda Shires, the video led to Spencer releasing her first EP, Compassion, and embarking on a world tour. 
One-by-one, the newest crop of Black singers, songwriters, and musicians are continuing to grow. Rising country pop star Tanner Adell, whose track "Love You a Little Bit" went viral on TikTok during the summer of 2022 or rapper Shaboozey, and even songstress Ashlie Amber, (who has coined her own subgenre of "country-vogue") can now step into the sunlight after their roots were stifled for so long.
Going Back to Roots
There is an emergence of young Black country musicians who aim to take back their culture. And although white artists primarily dominate the genre, Black creatives strive to bring greater awareness to the Black artists who have paved the way for them. With every Black country singer that rises to fame, the true roots of country music will always be brought to light.
It can be summed up perfectly by Amber Ashlie who stated, "[We are] ready to create change and open doors for artists around the world who maybe don't get the support they deserve from [the] industry." 
Want to read more coverage on Black artists? Read EnVi's article on Tinashe and her influence on K-pop here!