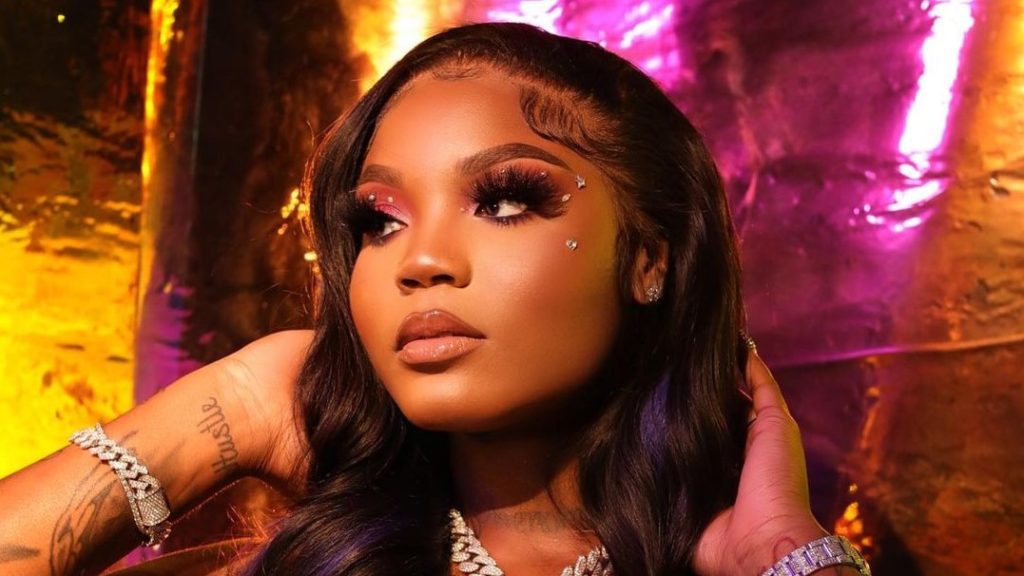 After months of dropping hard-hitting freestyles, Houston-based rising artist Sally Sossa has released a new EP titled 4EVER SOSSA. Released on March 25, the 10-track EP features collaborations from rappers BigKayBeezy and Flo Milli. In a press conference ahead of the release, Sossa described 4EVER SOSSA as an unskippable project which will make one cry, smile, and feel motivated.
BMB Third Productions
Known for the tagline "Damn B*tch Third Go Crazy," BMB Third has worked with Sally Sossa on the freestyle "Boss Me Up" and previous records "Intro" and "Chosen." She then recruited the Houston-based producer on the songs "How Long is Forever," "Just Say Dat," "Moncler Coat," and "TMU" from her new EP. The 20-year old has had a rough past and uses her music to empower listeners. On these tracks, Sossa preaches honesty, overcoming struggles, self-love, and self-reliance.
In 2021, ahead of the album release, the rapper had dropped "Moncler Coat" and "TMU" (an acronym for Turn Me Up). Both co-produced by CJ On The Track, Sossa talks about her hustles, growth, and wins. A fan favorite, "Moncler Coat" sees Sossa dream of a luxurious future. Through the songs on the EP, Sossa hopes to take her fans to another world, one with fewer problems and vices. In her words, "there's a lot going on right now in society." Sossa does not see her songs as a distraction but as a source of inspiration for when fans are going through tough times.
The Challenging Records
On "Zodiac Sign," the third track off the EP, Sally Sossa does a melodic rap about the various zodiac signs. "Zodiac Sign is my baby," Sossa said with a big smile. According to the rapper, she was two months into wrapping up the EP when she created it. Sossa described the making of "Zodiac Sign" as a challenge. She recalled having to find the perfect beat for the song and to write and embody the aspiration of each zodiac sign.
Another challenging record on the EP is the Flo Milli assisted "Toot It Up." On a beat produced by renowned producer, DA Got That Dope, Sally Sossa raps about her physical attributes for the first time in her career. In line with her goal of motivating people through her music, "Toot It Up" is all about self-appreciation as a woman. Stepping outside her comfort zone, Sossa sings about having a pretty face and a skinny waist with a 30-inch weave. Sally believed Flo Milli complemented her own rapping style, which is why she reached out to the other female rapper for the song.
Still Sally Sossa
Despite showing a new side on 4EVER SOSSA, Sossa kept to her style, blending hard-hitting flows with stories of struggles and perseverance. Over steady and melodic beats, Sossa shares her life story and talks about her newfound fame while commenting on people's attitudes toward her. In "Number One," she embraces her new status, comparing her old and new self. "But I still came out number one," Sossa sings, despite her past pains, losses, loneliness, and going through hell. "Weird 2 Me" showcases a more aggressive Sally Sossa who takes a swipe at haters, and questions their attitude while reminding them of her current status. Claiming people do not show loyalty nowadays, Sossa moves on to "Bop It," reminding listeners she has gone from attending pizza parties as a child to now throwing visa parties. Sossa, emphasizing her status, brags about her career and money alongside rapper BigKayBeezy.
Ideal Collaborations
Since 2019 when she emerged in the industry, Sally Sossa has collaborated with rappers Toosii and her mentor, Lil Durk. Having received a co-sign from rapper French Montana, Sally hopes to work with rappers Polo G, Drake, and singer Olivia Rodrigo whose voice she believes compliments her own. Furthermore, Sossa stated she would love to work with video director Cole Bennett, the director behind Eminem's "Godzilla" and Juice Wrld's "Lucid Dreams. Highly commending celebrity hairstylist Tokyo Stylez for her aesthetics and glamorous style, Sally also expressed her desire to be styled by the wigmaker someday.
Listen to 4EVER SOSSA on Spotify, Apple Music, and other platforms.
Want to discover more music content? Read all about Tobi Lou here.