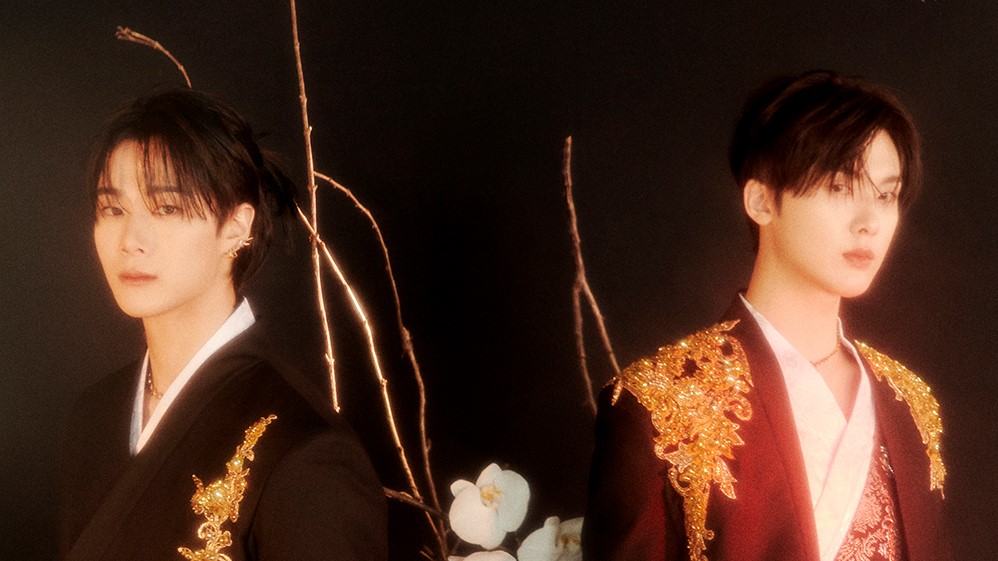 More than a year since their official subunit debut, ASTRO's Moonbin and Sanha are gearing up to return to the stage with a brand new EP. The new EP, REFUGE, is slated for a mid-March release following the February 11 pre-release "Ghost Town." The pre-released single has been described as the "epilogue story" of the upcoming EP.
ASTRO's label, Fantagio Music, shared that fans can expect to see Moonbin and Sanha "showing a new and different side of themselves" for this comeback, raising expectations for the return of ASTRO's first official subunit.
Moonbin and Sanha's Return to the Stage
REFUGE will be Moonbin and Sanha's second subunit release, following September 2020's IN-OUT. The duo's debut EP peaked at number two on the Korean domestic chart and number nine on Japan's Oricon Chart. The lead single "Bad Idea" earned the duo their very first music show win only eight days after the track's release, making them the fastest subunit to do so.
REFUGE: The Details
The official motion teaser featured two contrastingly designed doors, red and gold, respectively. The tagline reading "my refuge: a little place to escape to," piqued curiosity surrounding the EP's concept. Based on the desolate and lonely feel of the "Ghost Town" music video, fans can perhaps expect a darker tone for this comeback.
REFUGE will feature four new tracks along with "Ghost Town" and feature the talents of project producing group PCDC. The tracklist, written in red ink on a parchment-like paper splotched with dark paint, revealed the lead single of the EP to be "WHO."
The EP will be available in two versions: "THE EAST" and "THE WEST." On February 28, Fantagio Music released individual concept photos for the "THE EAST" version of the EP, revealing Moonbin and Sanha clad in Joseon-era-inspired, gold-embroidered outfits and posed amongst white flowers. Earlier today, the duo's "THE WEST" concept photos were released, featuring Western-style clothing and Romanesque architecture.
Fans can keep an eye open for the EP's official highlight medley, out on March 9.
REFUGE goes live on streaming platforms on March 15, with the music video for the lead single "WHO" premiering at 6 P.M. KST on ASTRO's official YouTube channel.
Want more ASTRO? Check out JinJin and Rocky's subunit debut here.