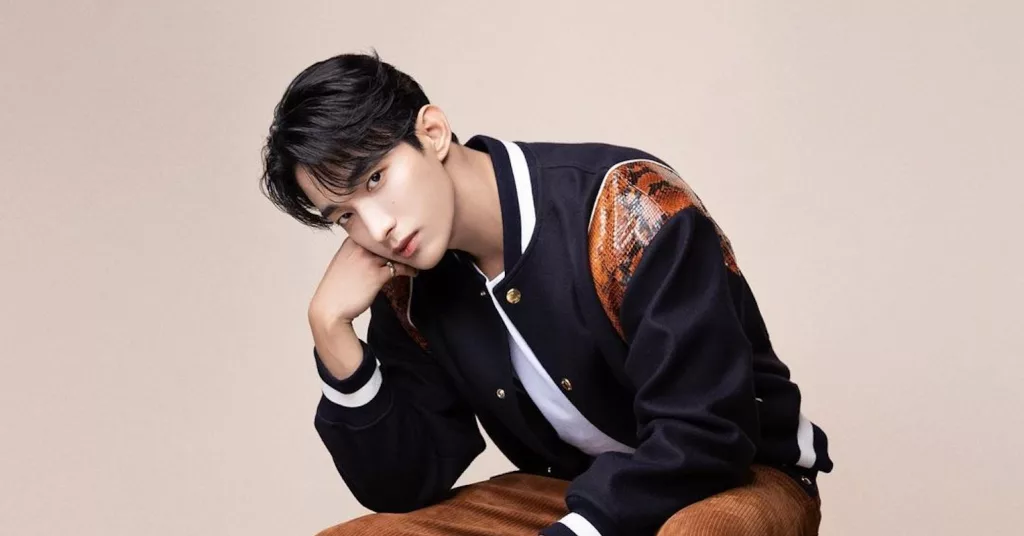 Ahead of Milan Fashion Week, Swiss fashion brand Bally has announced DK as their newest Global Ambassador. DK, also known as Dokyeom (real name Lee Seokmin), is a musical actor and vocalist of the K-pop group SEVENTEEN. Nicolas Girotto, Bally's CEO, shared in a statement, "We plan to continue the Swiss luxury house's legacy of artistic collaboration through the appointment of Dokyeom, who is recognized for his casual elegance and global charm, as our ambassador."
A Memorable First Impression
Previously, the idol was a guest at Bally's Fall Winter 2023 presentation in Milan. In this first foray as a VIP of the brand, DK sported full Bally looks from the airport to his front-row appearance. Departing from Seoul, the star wore a navy knit sweater along with linen trousers and the house's signature Weky sneakers. DK also added a touch of school chic, accessorizing with round glasses and a Bally camera bag.
At the show, the singer stunned in a head-to-toe blue velvet suit from the brand's Spring 2023 collection. For the occasion, DK switched up from his usual image with a sultry and sleek velvet look, leaving fans and onlookers pleasantly surprised. This appearance marked the singer's first-ever fashion show attendance at an international Fashion Week.
Bringing Fun and Freshness to Bally
With a budding career in entertainment, DK has grown to be recognized for his sharp and neat style choices. Whether he opts for casual or formal looks, he often adds a dash of preppiness through an array of button-up shirts, varsity-inspired garments, and refined color palettes where earth tones and touches of blue hues are predominant. This mix bestows his style with a sense of refinement and class, while still maintaining a youthful and fresh attitude — qualities he exploited in the photo shoot that accompanied his appointment as Bally's ambassador.
In addition to his personal style, DK is also known for his lighthearted and fun-loving charm and has risen to prestige as a talented vocalist in the K-pop industry. His partnership with Bally is a first step for the star to grow his presence in the luxury fashion sphere. In this new role, DK is set to participate in the label's upcoming Spring Summer 2024 campaign and other activities worldwide.
As Milan Fashion Week draws near, fans and fashion enthusiasts are anticipating DK's appearance in the front row. The presentation will mark the debut of Simone Bellotti as Bally's design director, which makes it one of the most awaited shows in the Milan calendar.
Interested in more fashion news? Check out the best street-style moments at New York Fashion Week here.