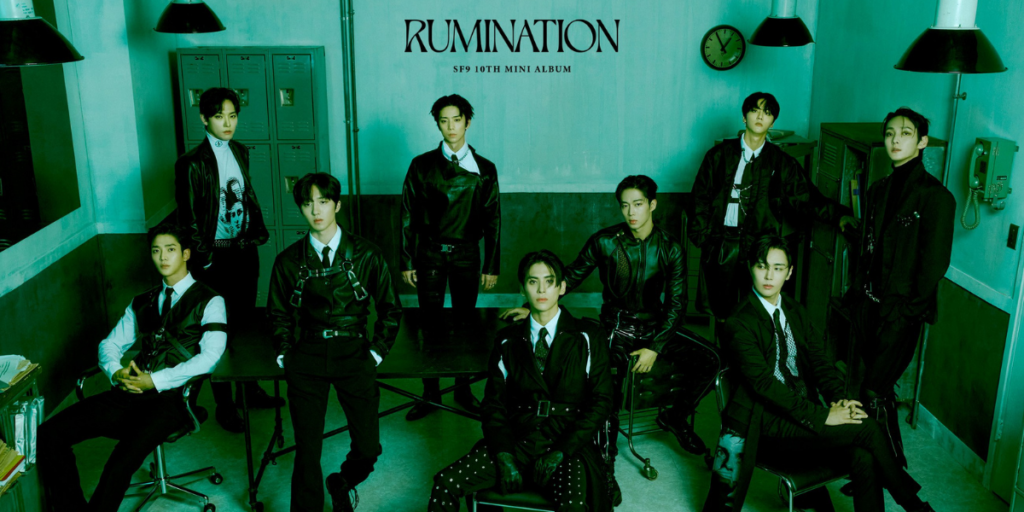 On November 22 at 6 pm KST, SF9 had their newest comeback with their title track "Trauma" from their 10th mini-album Rumination. "Trauma" is a retro funk combined with EDM pop track that includes charismatic choreography paired with amazing vocals and rap.
The track talks about a potential breakup and wanting that person back because you can never let them go. The breathtaking visuals include plenty of props like LED lights, aesthetically mysterious rooms, dancing with chairs, and many more.
The Concept
The music video brings out a mature side of the boys as they wear color-coordinated suits and loose clothing like V-Necks or see-through tops. It also gives them a dark, sexy vibe—with harmonized vocals and intense looks from each member. 
Choreography
Fans pointed out the use of chairs in SF9's choreography—visible in some parts of the music video. You can see them dressed up in black or red leather suits as they are next to each other side by side. 
Fans have also highlighted the iconic maknae moment between Hwiyoung and Chani in the music video. It brought out both of their rapping skills and dance moves together!
Fan Reaction
You can listen to their full album Rumination on both Spotify and Apple Music.
Want to listen to new music? Check out BIG Naughty and eaJ's new single "STAB" here!