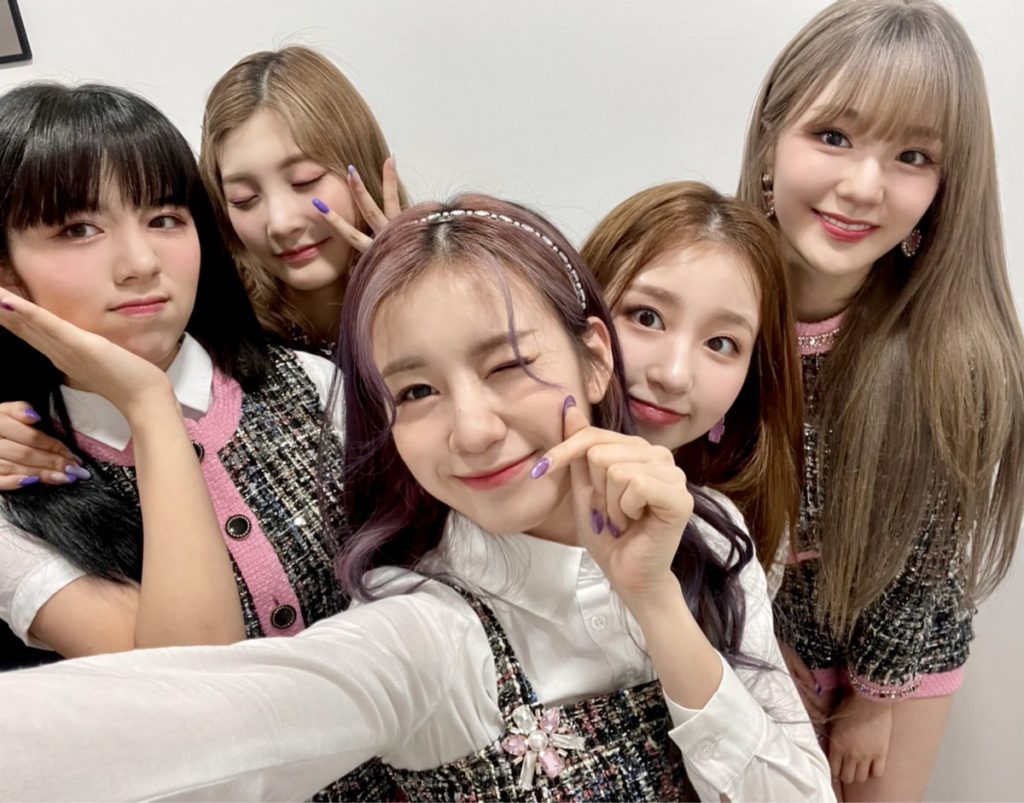 Hosted on Sessions Live, K-pop SuperFest featured hot artists such as Rain, The Boyz, Lovelyz, and Momoland, to name a few. The music wasn't the only thing to be adored. While the star-studded lineup had impeccable vocals and choreographies, these artists also came prepared with ENVI-worthy outfits. For style inspiration this summer, check out these K-pop SuperFest looks and how you can incorporate them into your personal style!
ON-TREND, BUT WITH A TWIST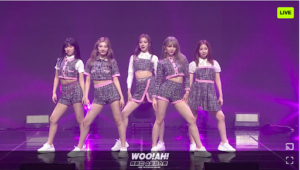 Following a trend doesn't have to mean losing your individuality. Take a page from girl group woo!ah! who stunned in their pink-trim tweed sets. Tweed has been in trend since the past fall and winter. Although it is more often used as a cold-weather fabric, woo!ah!'s shorts, skirts, and cropped tops gave the material summertime use and longevity. Moreover, the pops of bright color toned down the tweed's formality to make it match the group's bubblegum vibes. If you're thinking about incorporating tweed in your wardrobe this summer, definitely think about experimenting similarly. It would be especially good for chilly nights!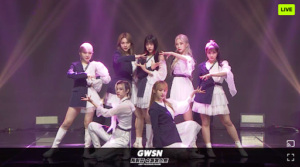 GWSN also made the oversized blazer trend their own, by cutting the outerwear in half, reminiscent of the 50/50 trend. By contrasting the flowy white dress with the boxy suit shape, GWSN was able to strike an elegant but edgy balance, matching their song, "Like it Hot." Although layers may be intimidating in hot weather, GWSN's innovative cuts show us that we can look cool and still be cool. With different styles of blazers appearing now such as the collarless blazer, make summer your chance to explore the new aesthetic. 
EXPERIMENTING & TURNING NEW FROM OLD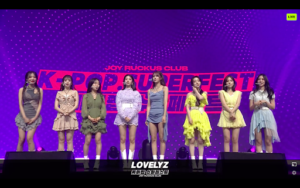 Lovelyz made a statement with their mixing of new and old trends. From the high-low hems that were channeling early 2010s, to the ruffle details that we see more now, the styling was a lesson about the cycle of fashion. For this summer, it may be fun to cast away your doubts and look deep into your closet to see what you can bring back!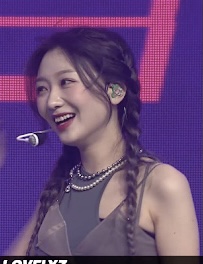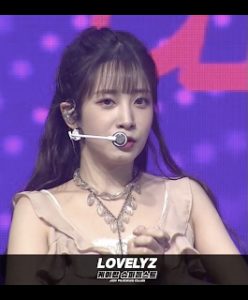 In addition, their statement necklaces, like body chains, made their outfits pop. They mixed standard chains with big crystals or different textures like pearls. Unique bead necklaces have been all the rage recently, so now is your chance to spice up any outfit with a fun accessory as Lovelyz did. For something truly unique, you could make it yourself, if not, Etsy is the place to go. Layering necklaces you already own could also give you a fresh new look.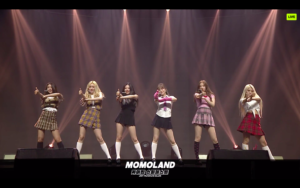 Momoland was also channeling major 2000s to early 2010s with their preppy outfits. Ahin's tied shirt detail is very reminiscent of Britney Spears' iconic "…Baby One More Time" outfit. Moreover, the Disney Channel form-fitting vest made a reappearance through Hyebin's buttoned sweater vest. An era we thought was gone is coming back with a vengeance, but it doesn't mean everything has to be or is the same as it was before. 
Nancy's bright pink arm wraps, or fingerless gloves added a subtle punk touch. Being fashionable is about creativity and breathing new life into what you already have, so consider incorporating small, "no longer fashionable" details like Momoland. It is sure to make you stand out from the rest and who knows, maybe you'll start the next trend! 
STOLE THE SHOW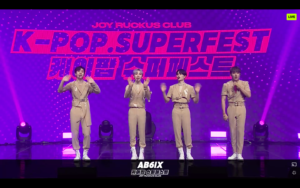 Every look stood out in its own way, but AB6IX's outfits were definitely something to be admired. From the chunky white boots to the mixed shiny and matte fabric, to the cropped blazer, to the cut-outs in Woojin's top, there are so many details that elevate what is at first glance a "simple" outfit.  
Although these details may be intimidating to wear altogether, some lessons can be taken from this styling. For those hesitant to incorporate bolder fabrics like leather and vinyl into their daily wear, neutral colors are a great way to get started because of how subtle they can be! Especially with the leather pant trend, this is a great reminder to not fear having fun with your clothes. 
Cut-outs can also turn something basic into a much more fashion-forward piece and are currently having a major moment. While buying such pieces is an option, it is also possible to upcycle tops you already own by cutting shapes out of the fabric and then hemming them. Fashion does not have to be consumption, working with your own pieces can add much more personal value to your summer and any season's wardrobe. 
Overall, the looks at K-Pop SuperFest were something to be adored, and we should thank the stylists for that. It not only adds to the looks of our favorite idols but also to the tone of the overall performance. With the aesthetics, colors, and moods covered, you are sure to make this summer your personal runway season! 
Want to more on idol fashion, read our Fashion: May 2021 Recap here.
Thumbnail courtesy of  NV Entertainment.