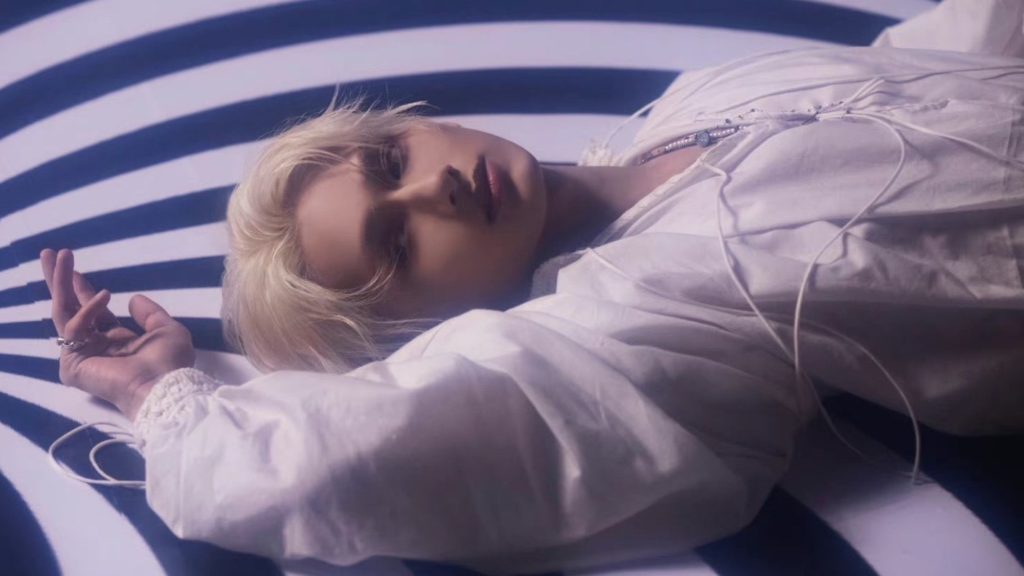 Dreams can reveal your deepest desires, but SEVENTEEN's JUN lures listeners to dive even deeper with his latest digital single, "LIMBO." On September 23 at 1 P.M. KST, the K-pop star released his latest solo project following his tracks "Crow (乌鸦)" and "Silent Boarding Gate (寂寞号登机口)." Stepping into a completely different genre, JUN captivates his audience with Chinese and Korean versions of "LIMBO."
Reborn In Limbo
It is no secret that JUN is a phenomenal vocalist, as he has showcased his abilities with his previous ballad-style projects. But what makes "LIMBO" so deliciously enticing, in comparison to the soft tracks, is the drastic sonic difference. Consumed by a darker electronic beat and brooding electric guitar riffs, the song exudes mysterious and sensual energy. JUN entices listeners to join him in his personal limbo as he hypnotically questions, "Do you want me to set you free?"
In a recent interview for SEVENTEEN's YouTube channel, JUN described limbo as "…the emotional state you're in when you fall in love. You could fall for someone, but you could also fall for yourself watching the reflection in a mirror. I think 'LIMBO' varies from person to person." While he is credited as a lyricist for the track and had his own vision for "LIMBO," JUN also encouraged listeners to imagine their personal limbo while listening to the track.
JUN brought "LIMBO" to life with a seductive music video filled with his illustrious dance skills. As part of SEVENTEEN's performance unit, JUN is no stranger to storytelling through his dance, and "LIMBO" consists of greatly animated choreography. The transformative track is paired with the visual storyline that captures JUN as he loses himself to narcissism, going from innocent to sexy in the blink of an eye.
Locked In JUN's Limbo
This bold and sultry side to JUN is exciting, and CARATs, fans of SEVENTEEN, are loving every bit of it. CARATs have taken to Twitter with an overwhelming amount of love for the Chinese-born singer ranging from sentimental thoughts to silly memes.
Now that JUN has showcased very different sides of himself, who knows what the future holds in store for his solo discography—but listeners will surely be waiting for more. Until then, you can keep up with JUN on Instagram. You can listen to "LIMBO" on Apple Music, Spotify, and other streaming platforms now!
Want more of SEVENTEEN? Check out our recap on DK's latest cover here!