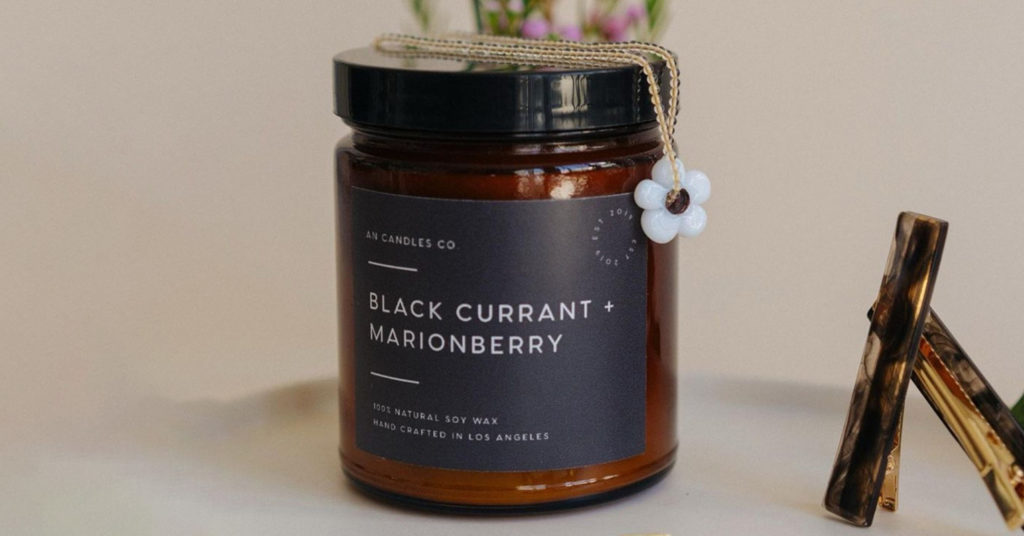 Eco-friendly goods are often seen as costly investments. An Candles' affordable and natural soy wax candles with minimalistic designs might change your perspective on eco-friendly goods. 
What started as a pure love for scents and candles eventually became a family business for the An family. One of An Candles' owners, Henna Cho, shared with EnVi through email the inspiring journey of their business and the process of self-producing each and every candle with care. 
A Union of Cultures
An Candles was established in 2019 by Kenneth An and Henna Cho, who decided to venture into the handmade candles business after experiencing unforeseen health circumstances. 
As much as it is a business, An Candles would be better described as the embodiment of the owners' identities. An Candles was named after the family name 'An', and even the scents of their products were hugely influenced by Kenneth and Henna's culture. Henna explained, "As Asian Americans, it was really challenging to find scents that we both enjoyed, therefore we created something that was infused with our cultures." 
The Hands-On Production
From producing the candles all the way to packaging, the owners and staff handle every step of the candle-making process with great care and patience. "We melt the wax, create the fragrance, pour at a [specific] temperature, and wait for the magic to happen! Some other things that requires labor are placing the labels, warning stickers, and wicks," Henna elaborated.  
When asked how long the production process takes, Henna said that depending on the number of candles to be made, the process may take hours two days. Because of the lengthy process, Henna admitted it requires a lot of patience and they often have to trust the process. "It takes a lot of time and effort in creating a unique scent, as well as waiting for the candles to be created. We started this journey in hopes of creating luxurious yet affordable scents for others. During tough times, we remind ourselves that this is something fun we enjoy [doing]," she shared.
Chic, Safe and Environmentally-Friendly
The customers' health and the environment have always been core to the consideration of production process. Not only that the candles are made of soy wax which is non-toxic and does not produce harmful by-products or black soot when burning, An Candles' products are also free of carcinogens, paraffin, or pollutants. This makes products less likely to trigger allergies. An Candles also makes sure that the jar that remains after the candle is burnt away, is recyclable to reduce waste.  
Healthy and environmentally-friendly options do not have to be expensive, and An Candles prove exactly that. The price of their products ranges from $13-$30. On top of making your home smell nice, their modern and minimalistic design will sit well as a piece of decoration in your living spaces.
View this post on Instagram

Best-Sellers and Personal Favorites
With a myriad of scents to choose from, you may have a difficult time deciding which items to put in your shopping cart. We have got you covered with some customer favorites and the ones that An Family has a special attachment to. 
Henna told us that four-ounce candles are popular among customers since they can test out the scents before committing. If you like a sweet and fruity scent, Kenneth's current favorite and recent creation – the Black Currant & Marionberry candle might be your pick (you may email or DM An Candles on Instagram to order this candle). If you like something subtle and refreshing with a hint of floral scent, though, Henna's suggestion would be her personal favorite – the Sea Salt and Orchid candle, which is also one of An Candles' earliest creations. For people who do not use candles, An Candles has got a perfect alternative for you – the reed diffuser that comes in the different scents offered for candles. 
As the holidays are nearing, what's better than natural hand-made candles with a hand-picked scent as gifts for your loved ones? Visit An Candles' website to find that one gift that would put a smile on your loved ones' faces.
Want to read more EnVi small business content? Click here!