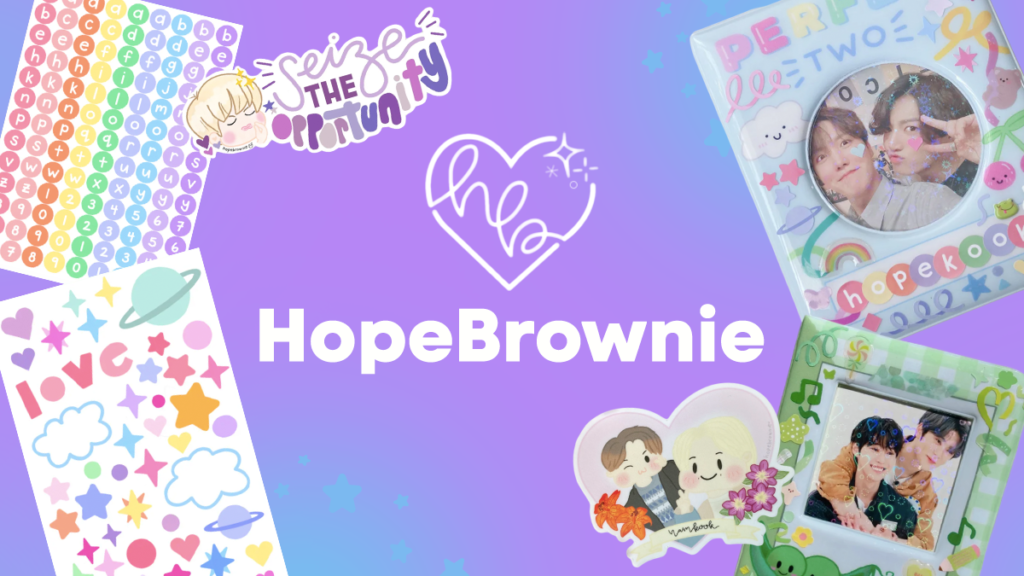 It's the end of the year and EnVi has covered a plethora of small businesses that you guys can support, especially throughout the holidays. For our final small business spotlight of the year, we are talking to Cait, the creator of HopeBrownie, an Instagram shop that focuses on all things photocard collecting.
Hailing from Los Angeles, California, Cait started her business in the peak of the pandemic in July 2020. She mentions that "I had a lot of free time during the ongoing pandemic and quarantine so I wanted to push myself creatively."
Stickers for Starters
With entering the small business arena, Cait was always a loyal customer of other K-pop small businesses. She was always drawn to the creative aspects of designing items and seeing others live out their passion. She first started to design stickers for herself as "passion projects" but with the push of her family and friends, she started to sell stickers as her first item. Cait also shoutouts her other friends who have shops, family and friends that gives her endless support, and feedback.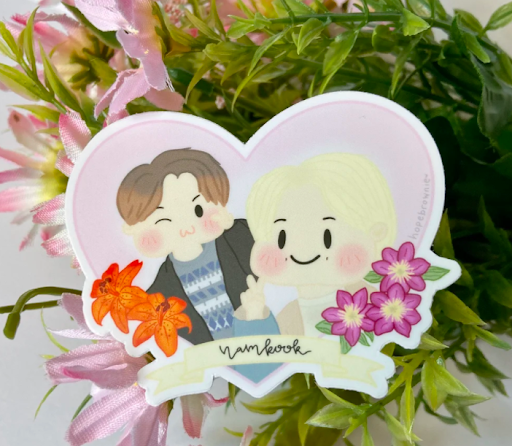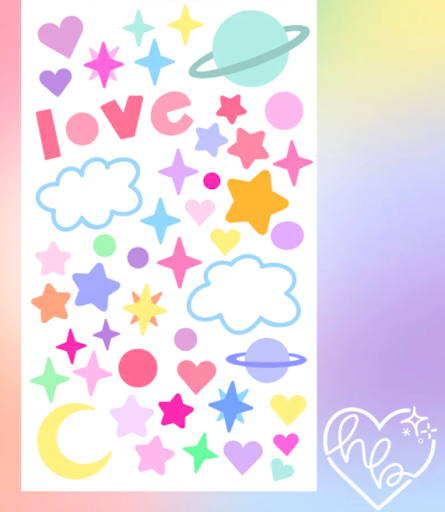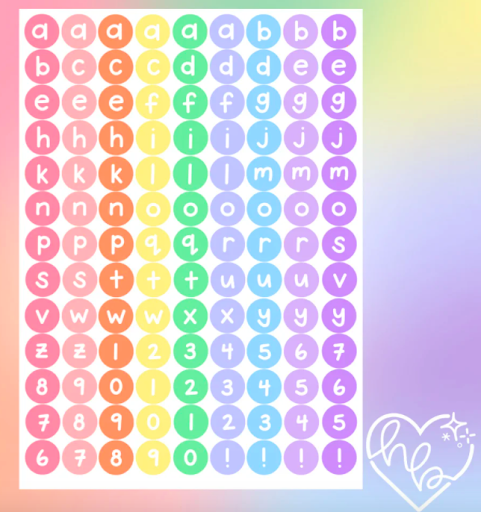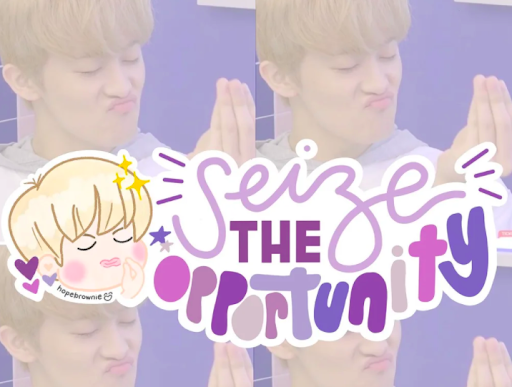 Inspiration for Collect Books
Cait mentions that when first making products she thinks of "What the customer would like. But my biggest creative boost is when I'm able to create something I would want and use." She incorporates song lyrics and fandom jokes into her designs and will not post the finished product to her followers unless she can confidently answer the question, "If I was a _____ fan, would I buy this ?"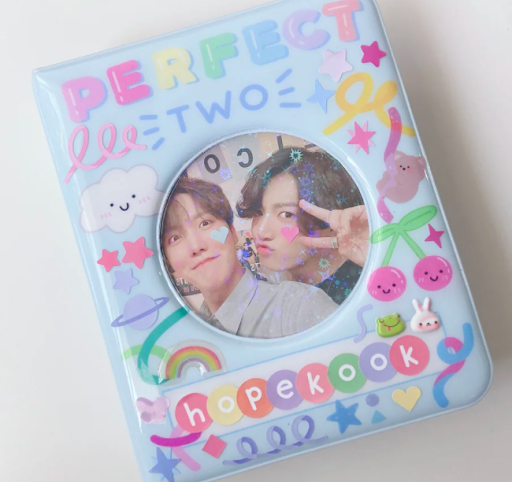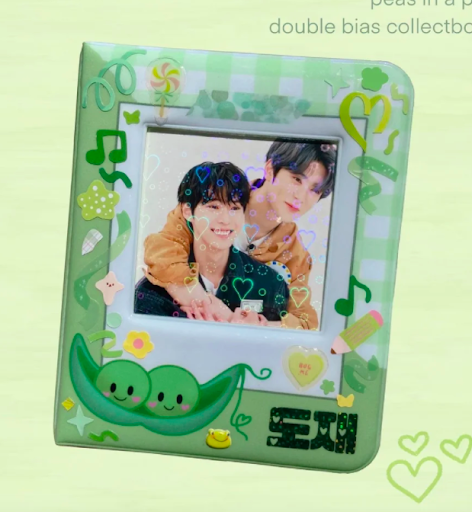 In terms of creating, Cait makes collect books, pins, stickers and slogans. Lately, she has specifically liked creating collect books. With the trend of collecting photocards and other album inclusions, having a collectbook isn't a requirement for K-pop fans, but it's a great way to stay organized She mentions that her "desire to collect photocards for various groups has increased at an almost dangerous rate. With all the new photocards I have been collecting, I think it is more fun to keep them in separate organized books rather than one large 3-ring binder like I previously used!"
Looking to the Future
Cait says she wants to expand her shop into making more items for different groups. For the future, she also wants to start creating her own photo card holder keychains. "I am really inspired by the Sanrio photo holders and want to create some that fans can also use regardless of what group they stan! I think another fun thing to try would be apparel!" Cait shared with EnVi.
If you are interested in HopeBrownie or following Cait's progress, you can follow her on Instagram and stay tuned for her new items! If you liked this feature, check out our other small business monthly spotlight on Ara Collection.
Want another small business spotlight? Read about Ara Collection here!