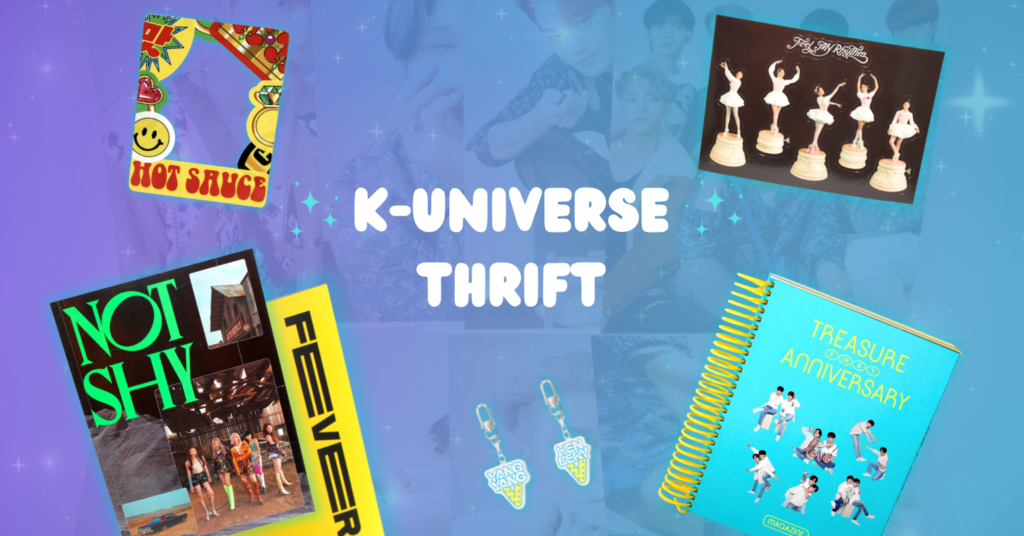 Thrift shopping is a great way to give preloved items a new home. Whether it's clothes, artwork, or antique furniture pieces, shoppers can save up to $150 monthly just from buying secondhand. For K-pop fans, thrifting is a way for fans to connect with their favorite artist through fashion, among other things. When it comes to purchasing patterns of K-pop fans, many spend their money on buying physical albums. Compared to albums from western artists, K-pop albums include special items like stickers, film strips, and photocards. These inclusions prompt fans to buy them. However, when supporters overbuy these products, excess copies can become plastic waste. To solve this, some fans have started their own initiative, including K-Universe Thrift, a small business from Texas.
For this month's small business spotlight, EnVi spoke with Jess, the owner of K-Universe Thrift, about reselling K-pop merchandise and making them accessible to all.
How the Exchange Works
The shop is responsible for two things: getting merchandise donations and getting those donations in the hands of fans. Donors will fill out a form where they enter details and pictures of the items they want to donate. After discussing shipping details with Jess, donors send their package. They are then verified, checked for any damages, and then listed on Instagram and their website. The shop ships domestically and internationally.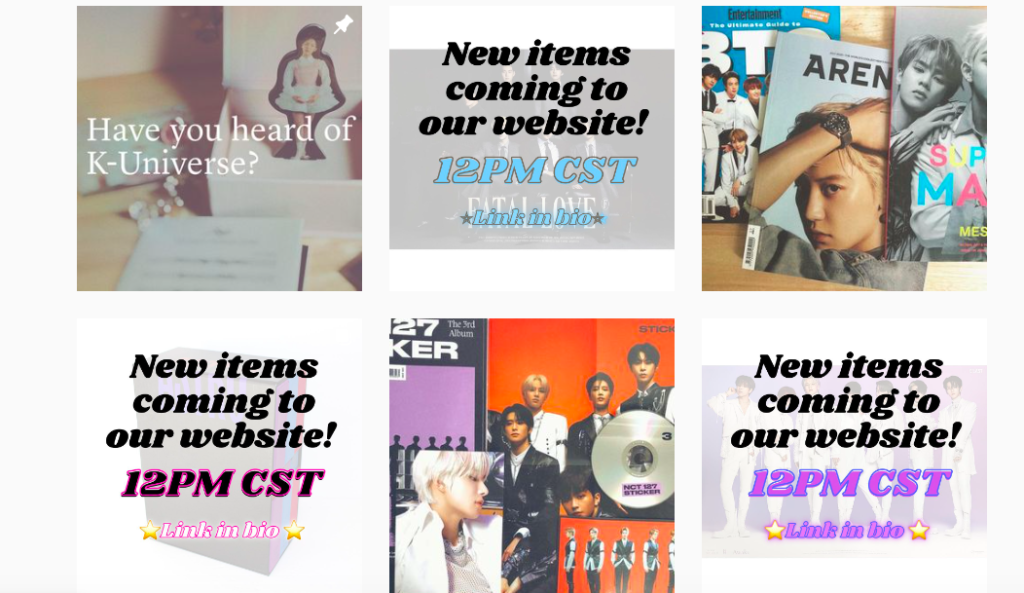 Making K-pop Merchandise More Accessible
Although K-pop albums include many items depending on the retailer, album prices range from $15 to $25 exclusive of shipping fee. For some fans, buying albums can be a huge financial responsibility. This is the sentiment Jess felt. The shop started operating in March 2022 with the mission "to give K-pop fans who are on a budget the opportunity to purchase discounted official merchandise." The initiative allows fans to donate their pre-loved merchandise, while others get the opportunity to buy them at a lower price. For example, on K-Universe Thrift, NCT 127's Favorite is sold for $6, compared to $22 at Target. Jess said donating to K-Universe Thrift gives a better alternative to merchandise than giving it to Goodwill, where it is "likely to get thrown away anyways."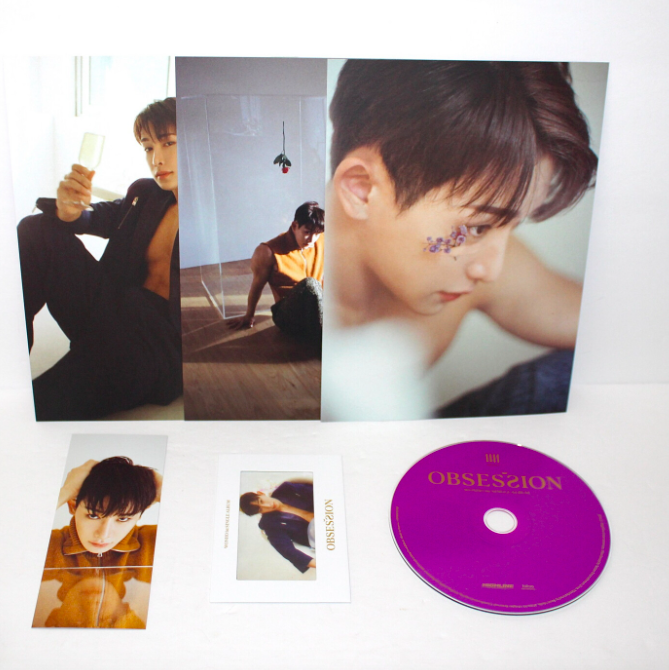 Jess also wants to do her part to remedy the overconsumption of goods and bulk buying. When promoting an album, K-pop artists run fansigns, an opportunity to speak to your favorite artist by winning a raffle. The more albums someone buys, the higher the chance of them being selected. While some fans only buy one or two albums, some buy over 100 albums to increase their chances. Jess mentioned, "I don't necessarily agree with bulk buying, but I do understand why it happens." She also elaborated that K-pop albums are not as sustainable as they could be. "Most albums are virtually non-recyclable due to the paper, cardboard, and inks used."
Being a Sustainable Business Owner
As a business owner, running into problems with customers can sometimes be unavoidable. Lucky for Jess, these issues have not occurred. She thanks their transparency with customers for this. "I believe that everyone who shops with me knows exactly what they're getting and understands the nature of buying secondhand goods. Along with educating fans on how they can do their own part, when donations come, I reuse the padded mailers or bubble wrap if they are in good condition. When I run out of bubble wrap, I use newspapers and junk mail." They also moved into printing out QR codes on recyclable paper instead of printing business cards. Jess hopes one day that they will be able to use 100% recycled material when it comes to packaging and offsetting carbon emissions.
Keeping Your Fandom Life Sustainable
Being more environmentally conscious does not have to break the bank or be complicated. Jess uses the online community as your source for buying merchandise. She mentions, "If the album you purchased didn't come with what you want, you can search online for folks who would want to trade or even buy from you." Although it is a pricey option, joining group orders is also a good idea. "It would give you more of a guarantee that you would get the items that you truly want."
Instead of throwing away your K-pop items, think of regifting, doing a giveaway, or donating to K-Universe Thrift! If you'd like to donate or buy albums from K-Universe Thrift, you can find Jess on Instagram and their official website.
Interested in sustainability in K-pop? Check out our guide on how to make your K-pop collection more sustainable!