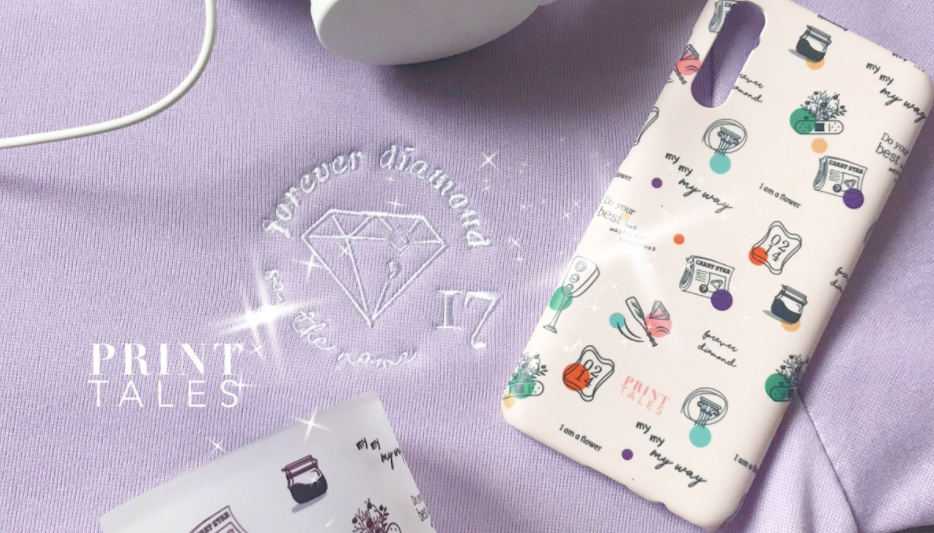 Country:
Philippines
Describe your business:
Primarily, we create subtle merchandise specifically for pop-culture favorites such as anime and K-pop groups we love. The goods we offer include glass mugs, phone cases, loungewear, pillowcases, notebooks, and other useful items. In general, we like to challenge ourselves by introducing lots of functional goods.
Picture of your product(s):
Inspiration and Background Story of the Shop:
The main inspiration is really the groups and shows we love. A lot of us show our love for the things we care about through making things, whether it be fanfiction or covers. Starting Print Tales is just another way of expressing and sharing that love. 
Usage of Advertisement:
The platforms we primarily use are Twitter, Instagram, and Shopee. We use all our platforms to promote the goods we offer, but in general, it is through Twitter that we promote our major pre-order collections. To advertise, we utilize hashtags to help with discoverability and sponsor giveaways with relevant fan accounts
Issues while handling this small business:
A lot of the challenges come from finding and nurturing our relationships with reliable and quality production partners. Especially for our glass mugs, we worked with several printing partners around the Philippines before we found our current partners. Persistence and communication with partners are key to overcoming issues.
Lessons and benefits gain while being a shop owner:
Organizational skills, such as preparing order summaries and tallying of orders require this and trains you to pay attention to every detail and make it a habit to double-check if you got everything correct. Another is creativity, and pushing yourself out of your comfort zone, by trying new art styles and designs. And lastly, practicing discipline by setting daily goals, priorities, and balancing your tasks.
Go-to advisors:
We do not have any mentors, but we learn along the way and from our accumulated experiences in handling our business. 
Tips and Encouragements for aspiring sellers:
Take a leap of faith, have confidence in your skills and ideas, and don't settle for less. It may be tough at first, but you will eventually discover what you would want to do in your business and what path you want to take and keep in mind that hard work always bears fruit. You should also be open for feedback from customers and fellow artists and/or businesses because this is what would help build your business in being able to provide a better quality of goods and services that are also unique to you!
Looking to support more small businesses? Check out an extensive list featured here.