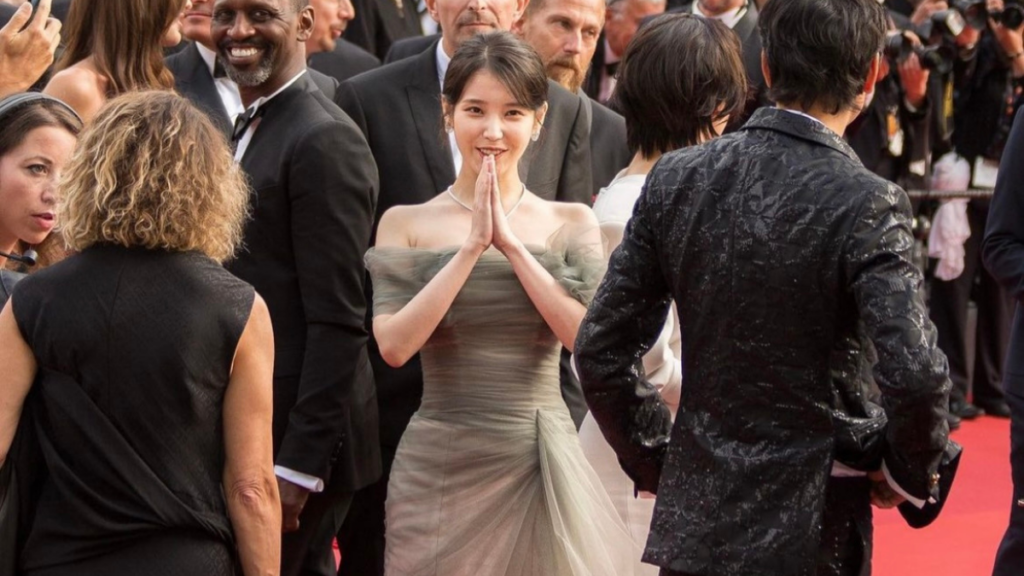 South Korea's "National Treasure" Lee Ji Eun, more commonly known by the stage name IU, made her debut at the 2022 Cannes Film Festival. The multi-hyphenate graced the event with fellow actors Lee Joo-young, Song Kang-ho, and Kang Dong Won as part of the cast of Broker (2021). IU, who stars in Hirokazu Kore-eda's Korean language film, took the festival by storm with both her impressive acting and fashion prowess. 
Broker
On May 26, Hirokazu Kore-eda's film, Broker, premiered at the Grand Théâtre Lumière in Cannes. Broker is Kore-eda's first Korean language movie and was inspired by the director's interest in social topics such as baby hatch and adoption. The plot of the film focuses on 'baby boxes,' drop-off sites where people can leave their babies for others to take care of them. IU took on her first high-profile screen role with Broker, playing So-young, a mother who drops her infant off at one of these 'baby boxes' but later changes her mind. The storyline unravels after she returns to find that her baby is missing.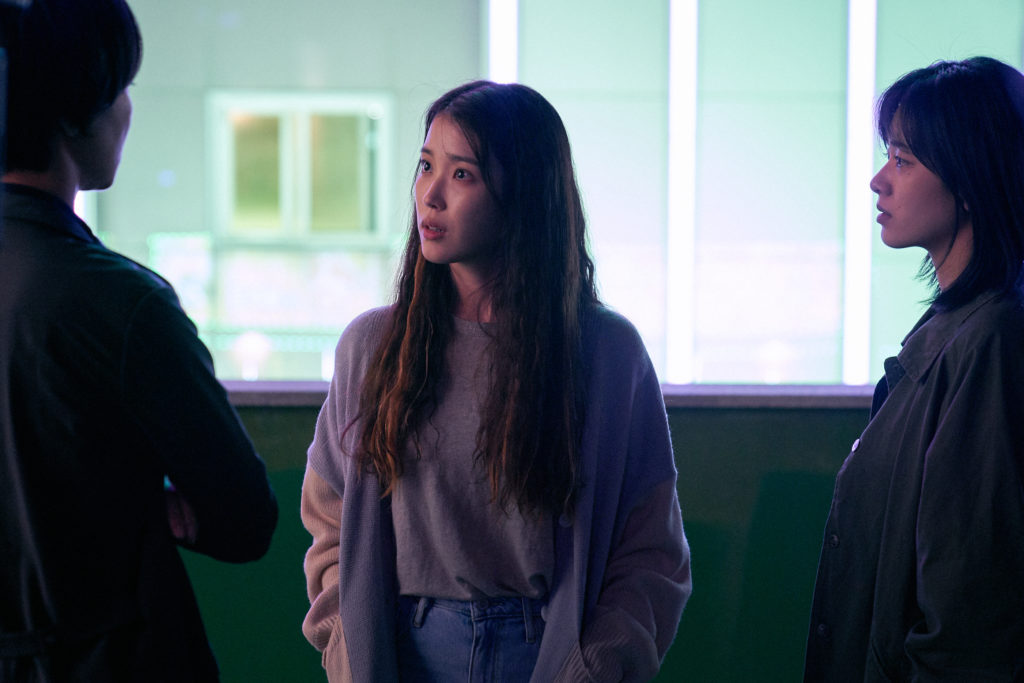 IU's Stunning Red Carpet Look
For her debut at one of the biggest European film festivals, IU chose to highlight South Korean brands and designers. Not a stranger to the glitz and glamour of red carpets, the superstar stunned in a gray dress by Choi Jae Hoon for the premiere of Broker. The singer and actress wore a look straight from the Korean designer's latest collection and paired the chiffon gown with a silver jewelry set from Chaumet's Joséphine Aigrette collection. IU's regal montée des marches received plenty of media attention and earned her a spot among the best-dressed stars of the festival.
Effortless Beauty at the Press Junket
Prior to the red carpet, IU attended a Broker press junket in a casual look, appropriate for the weather of the French Riviera. Wearing a cut-out off-the-shoulder blouse from The Ballon and jewelry from J.ESTINA, the singer showed her feminine, soft charm. The actress later showed off the full look on a live stream hosted by South Korean personality JaeJae, on MMTG's YouTube channel.
Clean Chic for the Photocall
Following the film's red carpet, the Broker cast attended Cannes' official photocall event. IU kept her look simple and classy, with a pleated lapel jacket from JAYBAEK COUTURE and matching white pumps. The star finished her look with subtle bling from luxury jewelry brand Chaumet.
Shining Bright at the Closing Ceremony
Finally, on May 28, IU attended the festival's closing ceremony in her first Gucci look at Cannes. The luxury brand's ambassador wore a sheer green gown with metallic detailing, bringing a hint of summer to the red carpet and maybe even a nod to her fandom's official color (lime green). 
IU's Impressive Performance
Just like his previous films, Kore-eda's Broker was received favorably among the critics. "The writing and the performances are so sincere and understated that scenes which would be unbearably twee in some filmmakers' hands are heart-rending in Kore-Eda's," wrote Nicholas Barber, for BBC. The positive reviews mirrored the 12-minute standing ovation and the Ecumenical Jury Award for Best Film that Broker received. In addition to the moving storyline, critics applauded the star-studded cast that included some of the biggest names in South Korea. 
Among lauded actors such as Bae Doona and Song Kang-ho — who took home the Award for Best Actor — IU stood out for her "layered performance," her first in a film of this kind. "It is K-pop singer-turned-actor Lee Ji-eun who leads the ensemble down its path of brilliance as she performs her heart out, she is the soul of the film," highlighted Ben Rolph from AwardsWatch.
IU had previously commented that "[Broker is] a film that quietly depicts people with different values who have lived not-so-beautiful lives, meeting and slowly coming to understand each other. People may take away diverse impressions of this film, but that is a big part of its meaning." Director Hirokazu Kore-eda reportedly decided to cast IU after watching her work in My Mister (2018). The filmmaker commended her for "nuanced acting" and refined style. "It was amazing the way she maintained such restrained acting throughout the entire length of the TV drama," he said. 
Slated for release on June 8, Broker was part of the Cannes Film Festival's Official Selection and competed for the Palme d'Or. 
Curious about IU's acting career? Learn more about the K-pop star's journey from Stage to Screen here.