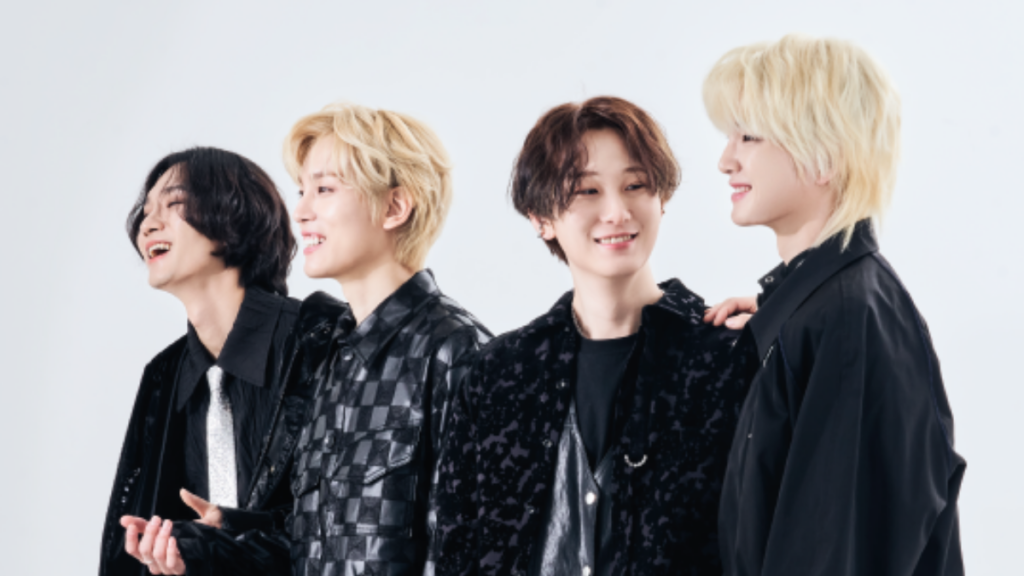 On April 21, South Korean band W24 performed in London as the last stop of their UK tour. W24 debuted in 2018 with the song "Always Missing You." W24 consists of four members: Yunsoo on guitar, Jonggil on drums, Howon on vocals, and Aaron on keyboard. In 2020, they won first place in Asian Top Band (ATB), a program co-produced by eight broadcasters from seven Asian countries. In 2021, W24 was selected as the MUSE ON artist by the Korea Creative Content Agency (KOCCA), allowing them to partake in various activities and performances.
The band's recent London concert took place at The Macbeth, an intimate venue with unexpected decor such as medieval stone paintings and a piece of Nicki Minaj pop art. Fans were very excited to see W24 perform, many having been to all three stops on the tour and others even traveling from as far as the U.S.
Pianwooo Gets the Crowd Howling
British-Korean rapper Pianwooo opened the show. Living in the UK, his goal is to bridge the gap between the music scenes of both countries. Pianwooo met W24 when he lived in Korea and was able to bring them to the UK for the tour. Ahead of the concert, he worked his best to promote the band, including hanging up posters around various Korean restaurants and K-pop related shops in London.
Pianwooo brought the same kind of energy, if not more, to his concert set. He jumped on the platform wearing sunglasses and a towel over his head ready to get the crowd hyped-up. He performed six songs including "6am Freestyle" and an unreleased track.
Getting vulnerable and revealing his story, Pianwooo told the crowd that music executives doubted that he could make it in the UK because he sings in Korean. In response, he made his song "Yamang," which translates to "ambition" in Korean.
To finish his set, Pianwooo performed "Kawasaki," a high-energy, mood boosting track that features III Japonia. He left the stage with just as much energy as he arrived, encouraging the audience to cheer loudly for W24.
W24 Make Themselves Known
Soon after Pianwooo's departure, W24 appeared. Aaron took his place behind his bright red keyboard while his pearl necklace reflected the shine from his huge smile, which never left his face. Yunsoo, the shyest member of the group despite being the leader (and youngest!), picked up his shiny blue guitar, while Jonggil rocked a leather checked shirt as he sat behind the drums. Howon took center stage with his bleach blonde mullet and glittering fringe attached to the collar of his shirt.
The group started their performance with "Revelations" before introducing themselves and explaining the meaning behind their name. "W24" is short for "World 24 hours," which means they wish for their music to be heard around the world for all 24 hours of the day.
They then performed a selection of upbeat songs including "Joahaeyo 좋아해요," which had a simple choreography for the fans. The band also played "Love Me," which was clearly a fan favorite and had the whole band shimmying in unison. Finishing the section off with "Yeah," W24 had a great dynamic, often jumping and headbanging together with great smiles on their faces.
During the next break, Howon was asked by fans to sing in Spanish (something he is known for doing, as he was born in Chile and is fluent in the language). He laughed at the question and said he had been asked the same thing at the other stops on the tour. As the official translator for the group, Howon then asked the other members what they had thought about their first time in London. Aaron's first impression was a concise but expressive "wow." Yunsoo replied with "good yeah, very nice," and Jonggil thought that it was "a lovely city," explaining that he had, in fact, visited 10 years earlier.
The next two sections of the concert were dedicated to their "powerful love songs" such as "Fine" and "Song of Songs," which the audience had prepared a banner project for. W24 also performed some covers, including a very rock-and-roll version of "Alcohol Free" by Twice. They then sang "Drive it like you stole it" from the movie Sing Street, which the band admitted they had added to the set because "they thought that everyone would know it [but in fact they didn't]." However, this did not matter as the band's great skills meant that fans enjoyed it nonetheless.
Goodbye Doesn't Have to be Sad
After so much headbanging that Howon exclaimed, "I think I broke my neck," W24 told fans about their most recent album White Album. W24 explained that they were inspired by The Beatles: "Just like The Beatles, we just wrote songs of our own lives and all the colors come out on the album."
Near the end of the concert, the band reflected on their time in the UK. Aaron excitedly said, "Every time we finish a tour I get sad when we're leaving, but this time I feel happy because I know that we will come back," adding that he memorized all the crowd's faces so that he will know if people return or not. Yunsoo said that he was "really thankful for all the relationships that they made here, especially for the hair salon who prepared them for the tour." Jonggil added how "everyone in the crowd was so unique and different," and how it was not easy for everyone to get there today but he was thankful they were.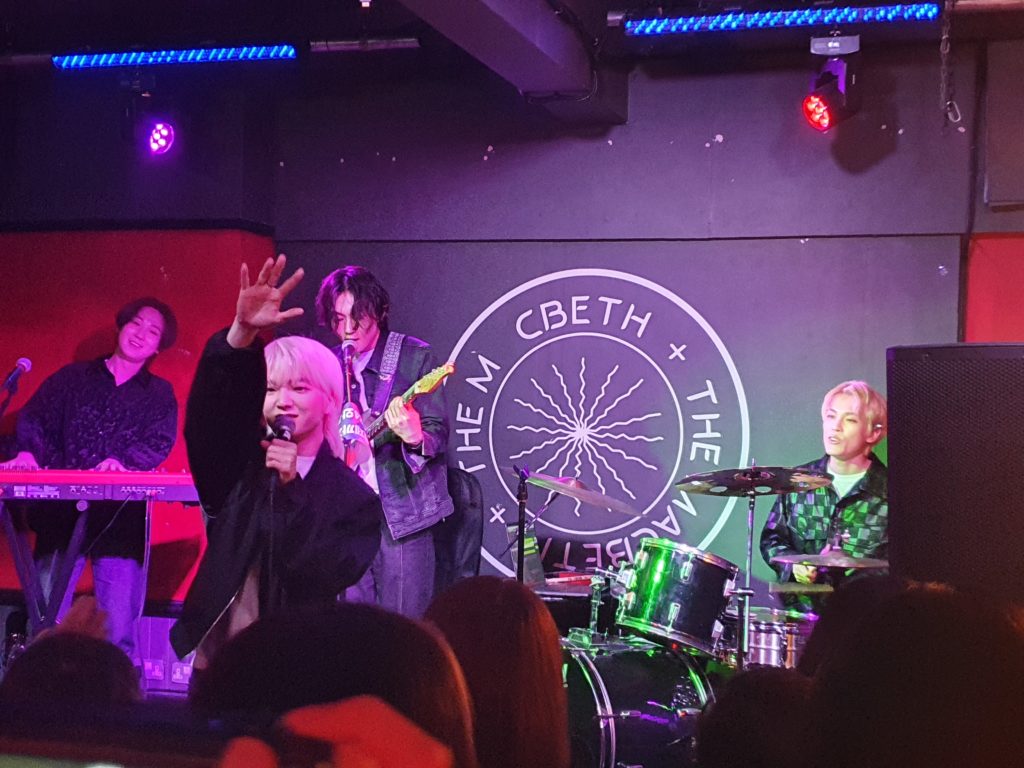 As a final note, the band promoted their video for the Great Seoul Invasion and asked everyone in the crowd to go like the video with as many accounts, as they had to ensure that W24 do well in the competition. Before leaving the stage, they left the audience with a heartwarming feeling with a performance of "Under The Tree."
W24 are Down to Return
To close the night, the group performed three songs for their encore. The quartet kicked off the final part of the concert with "Don't look back in anger" by Oasis, which had everyone in the crowd singing along. Next they sang "I am down" to remind the fans that "we are all down to coming next year as well" before signing off with "Missing You J." W24 joked that the song was, in fact, not about Jonggil but rather John Mayer, who is an artist Yunsoo the guitarist looks up to, as during middle school he would spend all his time practicing to play just like John Mayer.
W24 left the stage to loud applause and cheers of "we love you," and "saranghaeyo" and hopes of another concert in London soon.
See what W24 is up to next on their Instagram and Twitter, and check out their music on Spotify, Youtube, and Apple Music.
Interested in K-bands? Check out our coverage of SE SO NEON in LA here!