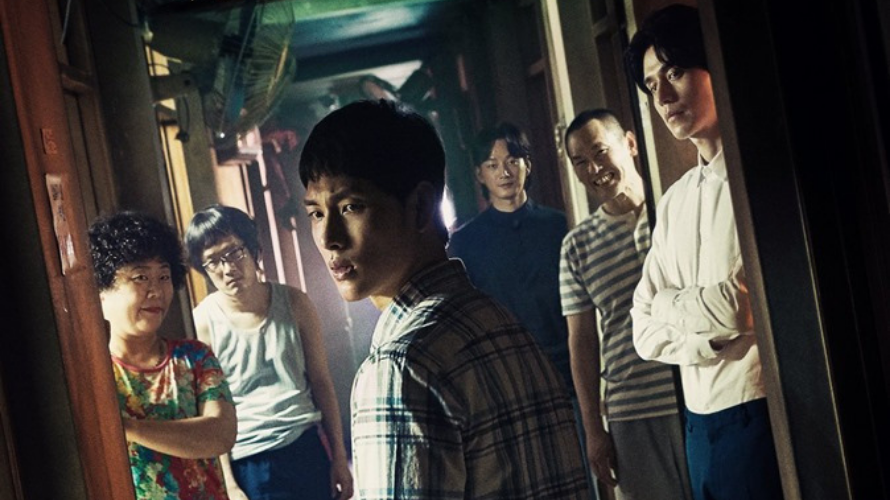 Whether it's demons, zombies, or ghosts K-Dramas and K-Films have you set if you're searching for a spooky mood this Halloween season. Rich in riveting storylines and surprisingly heartwarming relationships, indulge in the mystical folklore and fantasy of these binge-worthy shows and films. 
Penned by the infamous Hong sisters who have created countless hit shows — this ghostly drama tells a compelling love story that transcends time. Hotel Del Luna is a one way stop for the recently deceased. Headed by the mysterious owner, Jang Manwol played by IU, the hotel's purpose serves the souls who have unfinished business they need resolved before moving on to the afterlife. Although on the surface Jang Manwol enjoys being the lavishly dressed owner of the hotel, it's more like she's trapped there as a consequence of her sins from the past. Through a fateful encounter with Gu Chansung played by Yeo Jingoo the walls Manwol has built begin crumbling as they work together to unearth a secret that began this all.
Sweet Home bears the question of whether the real monsters in this drama are the monsters or the humans themselves. The show follows soft spoken high school student, Cha Hyunsoo after he moves into a new apartment complex, Green Home. The fellow residents are a dynamic bunch that come together in their survival against human-turned monsters. The tensions are high and each passing episode is filled with suspense. Each character carries their own inner demons and it's only a matter of time before they succumb to them.
This serial killer thriller film is a must watch for fans of the genre. Kyung Mi is a deaf woman played by actress Jin Kijoo. One day she accidentally witnesses the murder of So Jungeun and attracts the attention of the killer, Doshik played by the magnetic Wi Hajoon. The film is fast paced, focusing more on the chase than the usual backstory of the main characters. The story is driven by Wi's performance as a psycho maniac obsessed with violence and murder. Although there's no clear explanation for his thirst for blood it's hard to look away. The thrill and tense gore moments will have viewers on the edge of their seat as they root for Kyungmi's survival.
This thriller film follows a woman living in the year 2019, Kim Seoyeon played by Park Shin Hye. She returns to her childhood home to visit her sick mom and finds an old phone. Unexpectedly the phone rings and she connects with a woman, Oh Youngsook who asks for her help as she's being tortured by her mom. As they keep talking she realizes the Youngsook is calling from 20 years in the past from the year 1999. Resolving to help change each other's fates, they exchange information. But Seoyeon soon realizes the price that comes with messing with time when she creates a serial killer instead. 
Yoo Jong-woo (played by Im Siwan), who aspires to become a crime writer, moves to Seoul in order to find a decent job and a suitable life for him. Struggling financially, he moves into the Eden residence only to slowly fear his neighbors. He starts to experience unusual events that everyone around him thinks he is losing his mind. Having odd abnormal neighbors, Jong-woo does everything he can to figure out who these people really are and what they are up to. 
Park Ji-Sang (played by Ahh Jae-hyun) is a surgeon who is part of the best cancer research hospital in Korea. He is also a vampire who is infected with a virus called VBT-01. In order to live life as a normal person, he decides to dedicate his life to help save people. He meets Yoo Ri-ta (played by Koo Hye-Sun), a doctor from the same hospital who he starts to develop feelings for. After revealing himself as a vampire to Ri-ta, they both work together in order to find a cure for the VBT-01 virus. 
After the failure of her father's business, Sang Mi (played by Seo Yi-ji) moves to Muji-gun in order to find a better life for herself. She runs into four men asking them to save her after being involved with a cult religious group. A drama filled with psychological thriller, the four men and Sang Mi herself do everything they can to help save her escape this cult. 
If you're staying in this year we hope you enjoy these recommendations in your spooky binge fest! For our horror fanatics or those who just want a little suspense without the gore, this list has something for everyone. Happy Halloween from Team EnVi!
Want to see more Halloween content by Envi? Click here!
Thumbnail courtesy of Netflix.