In a time where groups with darker concepts dominate the K-pop stage, ILY:1 (pronounced as "ai-lee-one") stand out. With their bright personalities, charm, and energy, HANA, RIRIKA, NAYU, ARA, ELVA, and RONA bring something different to the table. The K-pop fairies have all it takes to make fans fall under their charm. In an email interview with EnVi, ILY:1 discussed their debut, their recent release "Que Sera Sera," and expectations for the future.
The Seed of Love Blooms
The group debuted on April 4, 2022 with their single album Love in Bloom under FC ENM Entertainment. ILY:1 tell a story of love through their tracks "AZALEA" and "Love in Bloom." The first track "AZALEA" talks about planting their seed of love in anticipation for it to blossom brilliantly one day. "Love In Bloom" continues the story of the seed finally blooming. Just like their tracks, the group concept is soft and brings out good vibes. The name ILY: 1 is an abbreviation of "I love you," and the "1" represents their desire to be one with their fans.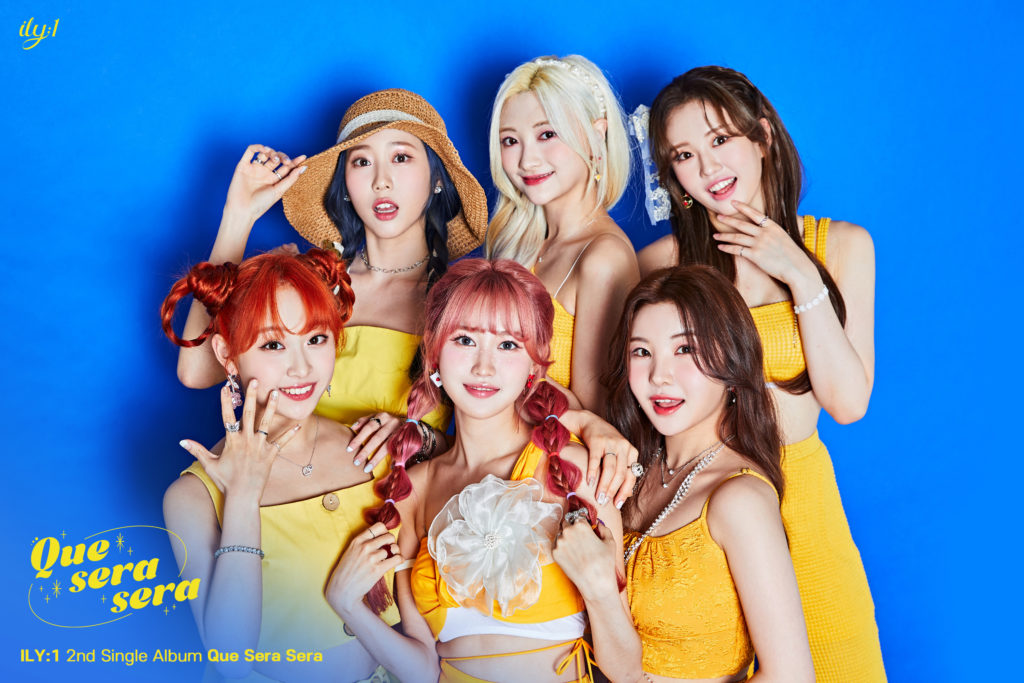 "In ILY:1's concept, we are fairies who have come down from the sky to give love," said ELVA, the youngest member of the group. NAYU is the fairy of the moon, HANA is the fairy of thunder, ARA is the fairy of rain, RONA is the fairy of wind, RIRIKA is the fairy of aurora, and ELVA is the fairy of clouds. These powers reflect the girls' personalities well. Their performances, music videos, and even YouTube content are filled with color and high energy from the girls, demonstrating their incredible chemistry.
The Process Behind Debuting
The road to debut can be long and winding. It may even include a few stops, as in the case of some ILY:1 members, but making dreams come true is worth it. As HANA, RIRIKA, ARA, and RONA participated in Girls Planet 999, they all trained and competed for their debut. Their elimination from the show didn't stop them; as their talent blossomed, they found new opportunities to grow. Member RIRIKA talked about how it felt to make her debut after participating in Girls Planet 999, and later, Nizi Project. "I'm overjoyed to have been able to debut as a member of ILY:1! As I participated in the survival shows, there were instances when I doubted, 'Will I be able to debut?' But in the end, all the effort I put in didn't betray me!"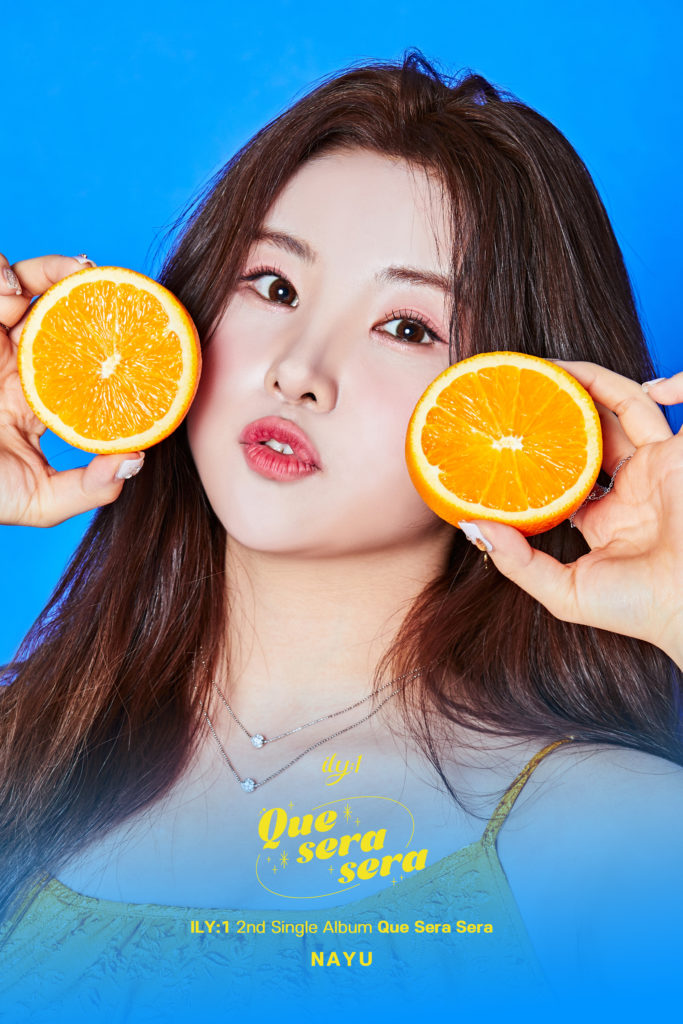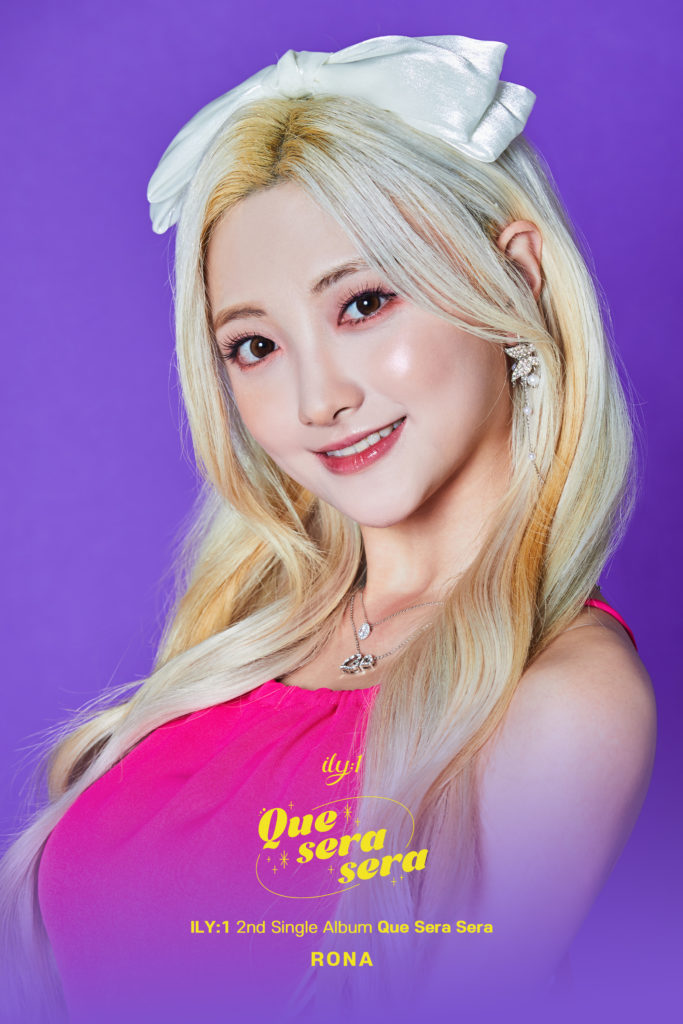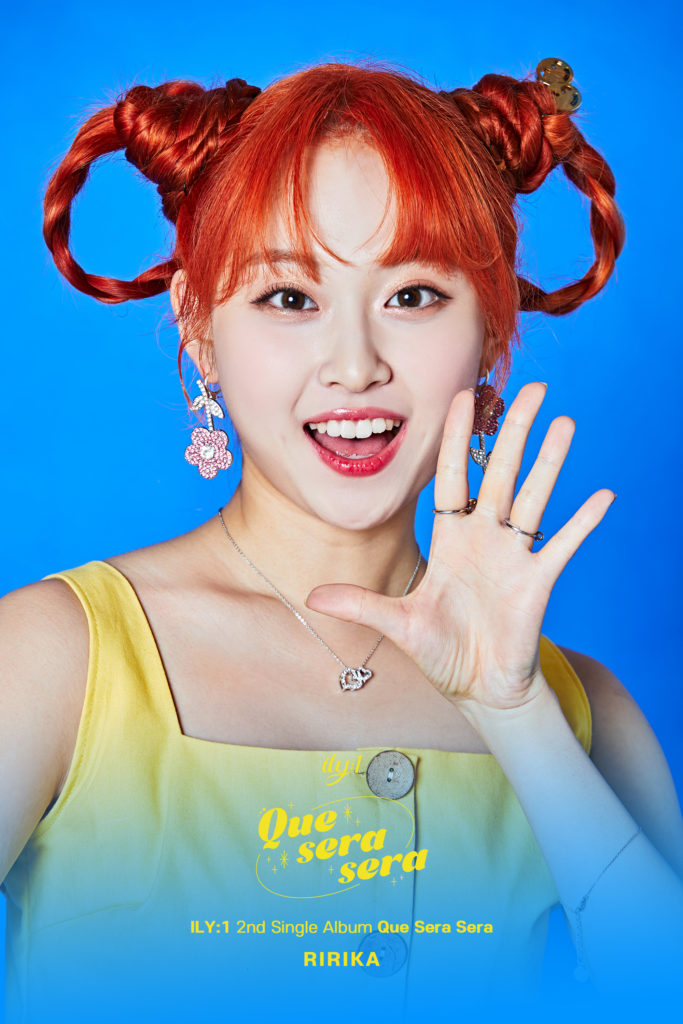 Every group has a unique experience while preparing for their debut. There are good parts as well as challenging moments, and for ILY:1, it's no different. However, the group saw these challenges as a good thing, especially on their way to debut. "It was very challenging to get the details right at first! However, the more we tried, our teamwork improved, and we became more efficient and quick in getting the details down!" said RONA. The group's leader, NAYU, referred to teamwork as a key part to make the experience easier for all of them. "The way our members' strengths and weaknesses work together to create strong teamwork made preparing for our performances enjoyable and easy. We invested a lot of time and effort in creating the perfect performance," she said.
Despite their recent debut, the words of NAYU are not at all far from the truth. The rookie group has an undeniable charm that bleeds clearly through each performance. So much can be said about them from their debut stage, as they carry the confidence of a long-debuted group. Each member has their own tone that allows them to shine as individuals. They also exude confidence not only when they sing, but also with their dance. Overall, ILY:1's cute charms and sharp, synchronized moves leave viewers wanting more.
The Right Mindset for Success
Although the group debuted in the middle of COVID-19, their positivity stayed with them. As RONA explained, they didn't have many opportunities to meet Only:1, their fandom. But as the pandemic alleviated, new opportunities to meet them bloomed, particularly for their latest release, "Que Sera Sera." "In this comeback, it finally feels like we debuted, thanks to the support and the cheering sounds of our fans!" she said. Since then, ILY:1 have participated in events such as the Simply K-Pop Con Tour, where they had their showcase for "Que Sera Sera."
The girl group's positivity spreads at every step of the way. When asked what they would say to themselves during trainee times, RONA said, "We wish our younger selves to believe in ourselves and not stress out too much! Also, we would practice even more!"
They hope to share a heartfelt message with all of their fans through their music. According to ARA, music is "a medium allowing for communication through which [she] can share [her] feelings with many people and make a lot of people laugh, cry, and connect." This is why they aim to inspire their fans. "I hope ILY:1's music gives people hope and dreams, not frustration and the desire to give up," said ARA and HANA. As expected, ILY:1 have a lot of love to share with those around them, just like the philosophy behind their group name.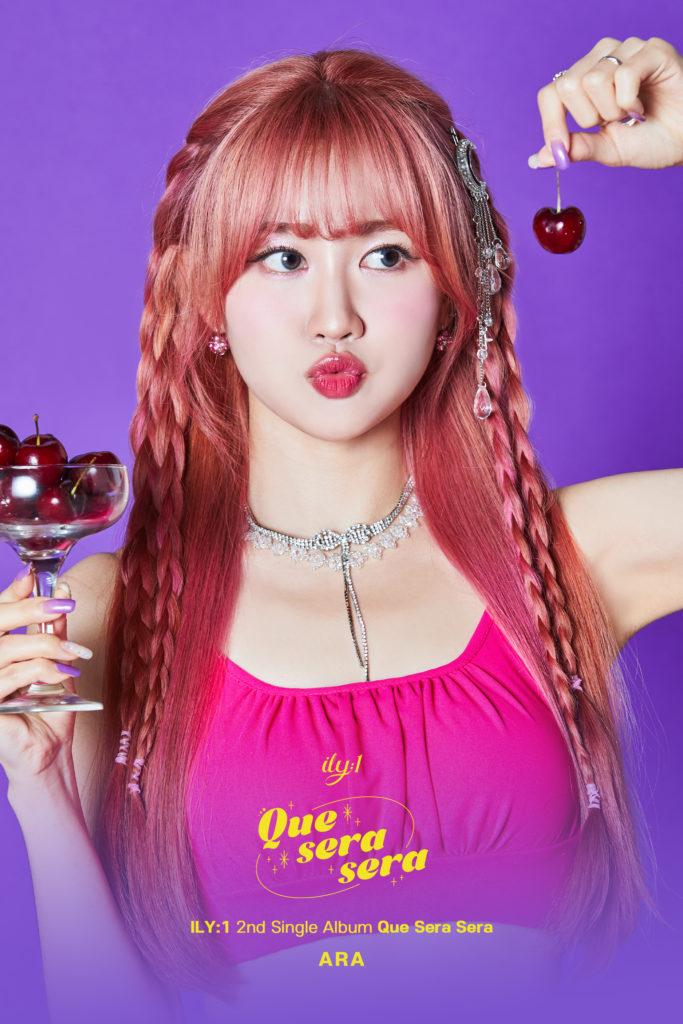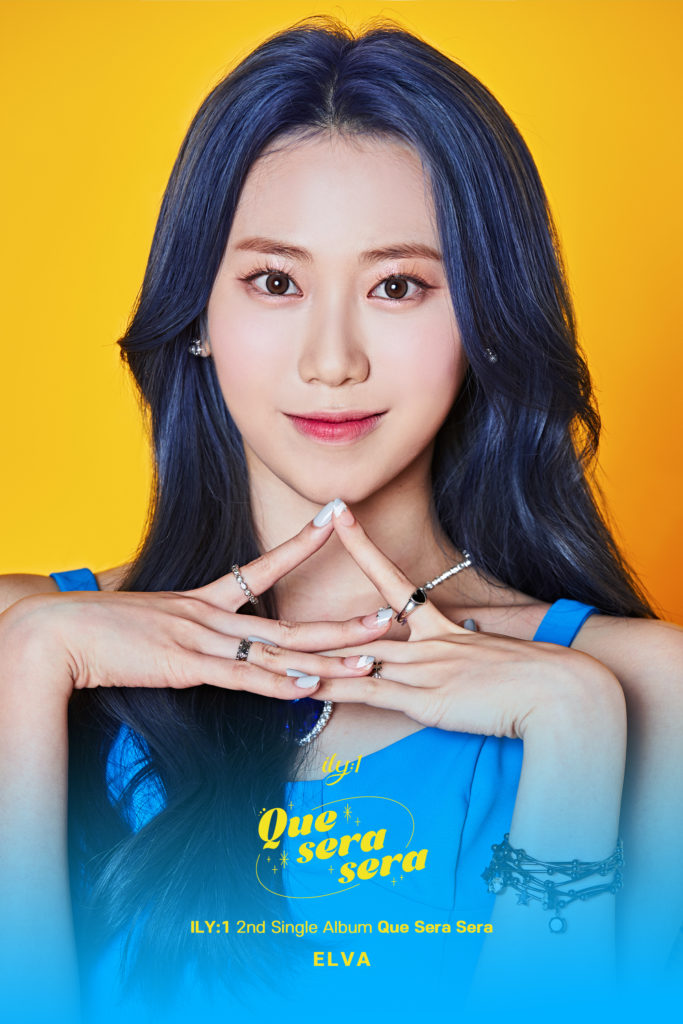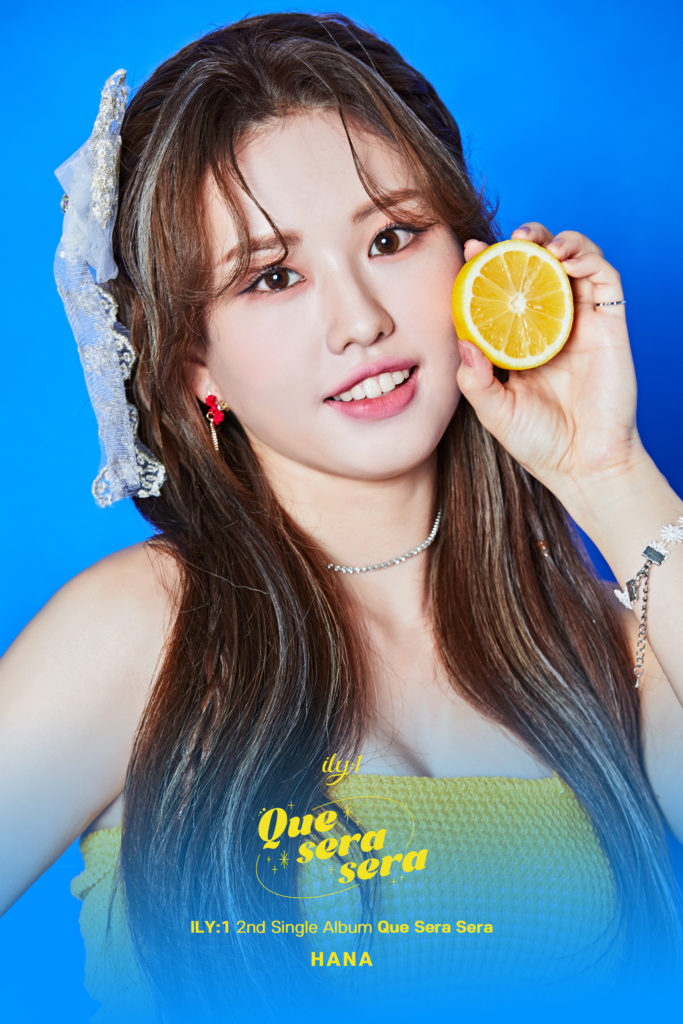 ILY:1 Say Hi to The Summer with "Que Sera Sera"
On July 19, ILY:1 made their comeback with the single "Que Sera Sera." Following their love story, the up-tempo dance song demonstrates more of the group's chemistry as friends who hang out on a warm summer day. "It's a refreshing and innocent summer song that expresses our will to continue to grow the love that bloomed in our debut song, 'Love in Bloom,'" explained NAYU. The song is written by Caroline Gustavsson, who's worked before with idols such as BoA and SHINee.
As their new journey starts, the girls are confident in their ability to grow as a group and strive to improve with each return. RONA expressed her favorite part of the process: "As I said before, our teamwork seems to improve, so it's become much more comfortable during interviews and practice sessions. I'm so proud of us!"
What's Next for ILY:1
In the future, the members would like to venture into singing in other languages such as Japanese and Chinese. When asked if this was a near possibility, RONA expressed her excitement about the idea. "Yes, we definitely want to! However, I think we would need to figure out the best way to translate such beautiful lyrics," she said.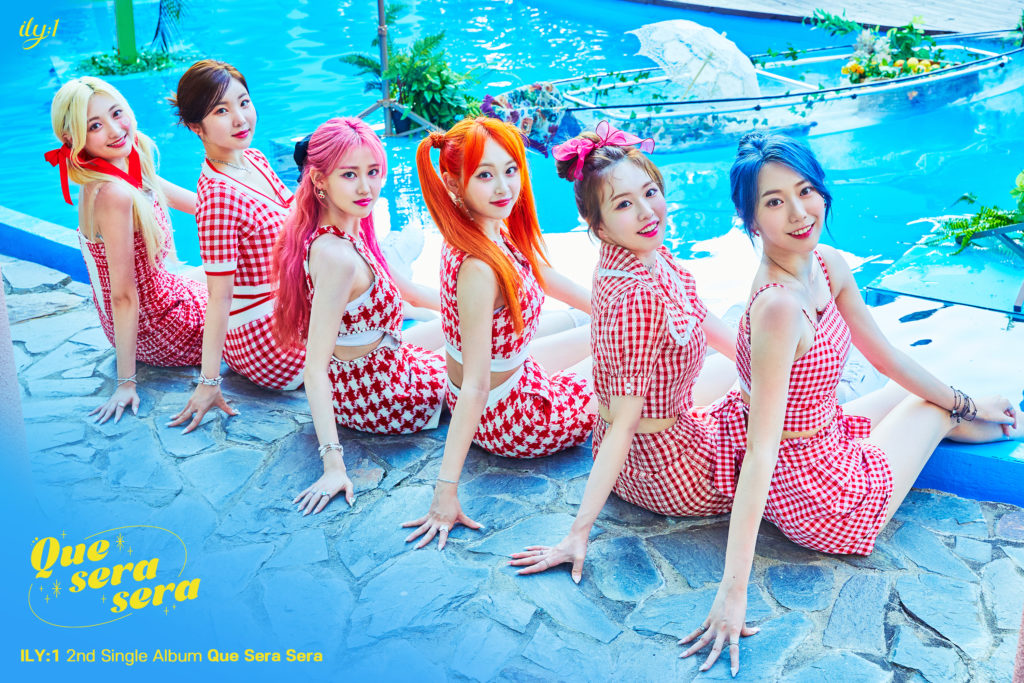 For music, the members expressed their desire to experiment with new music genres and concepts for their future releases. HANA confessed that she wishes to try a more daring genre. "I want to try a rock music concept like (G)I-DLE's 'TOMBOY.'" In a similar spirit, RONA expressed her aspiration to display a mature concept in the near future. "I want to try a sexy concept that is a bit mature but not too overboard."
With an already versatile debut, ILY:1 have cemented themselves as a promising group among the new generation of K-pop groups. They showcase their incredible charms and status as a multicultural group. Thanks to their fresh and bright concept, ILY:1 have charmed fans all over the world with their talent and confidence. So far, their debut song "Love in Bloom" has over five million views on YouTube and the group's Spotify account has over 80 thousand monthly listeners. This is only the beginning of the group's journey, and fans cannot wait to see what the future holds in store for them.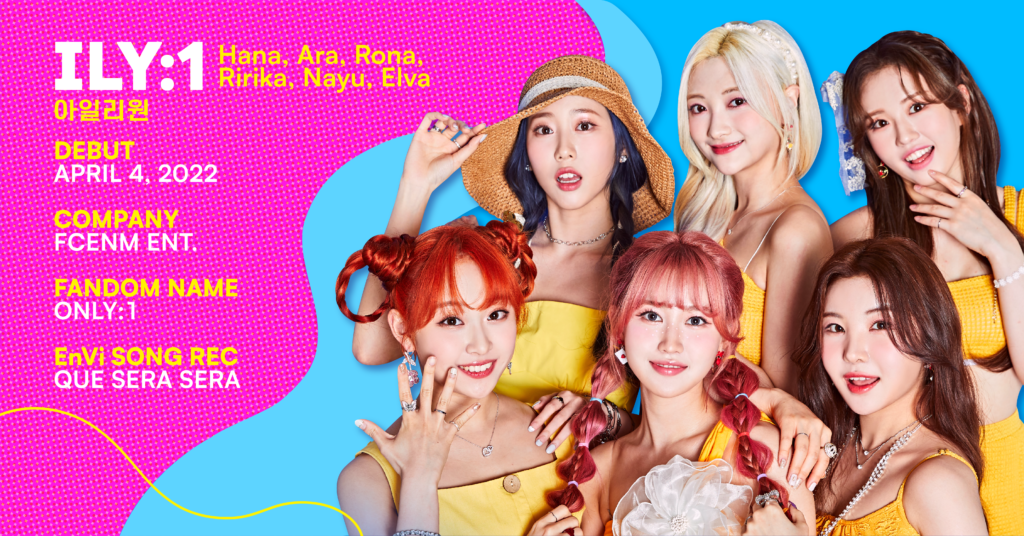 Keep up with ILY:1 by following them on Instagram and Twitter.
Interested in more ILY:1 content? Check out our article on their first comeback, "Que Sera Sera" here.