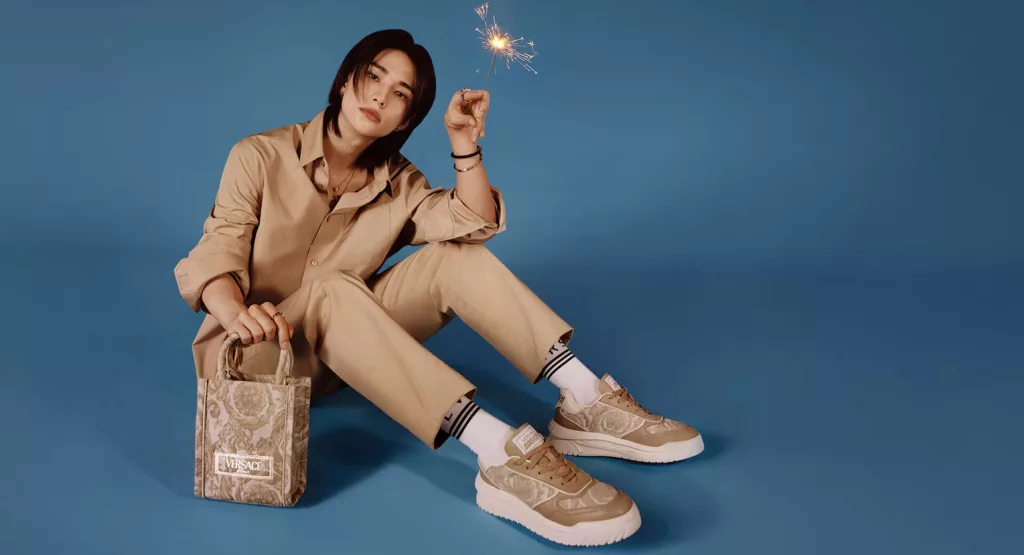 Since K-pop star Hyunjin — member of global sensation Stray Kids — was appointed Versace's global ambassador, fashion enthusiasts and fans alike have anticipated his first campaign appearance. The wait is finally over! On November 6, the Italian brand unveiled its holiday ad campaign featuring Hyunjin, American TV personality Amelia Gray, and models Hedi Ben Tekaya and Sacha Quenby.
Versace's 2023 Holiday Ad Campaign
Lensed by fashion photographer Angelo Pennetta, the campaign showcases a selection of seasonal Versace items that range from tailored outerwear to newly debuted accessories. Naturally, the festivities are at the core of the visuals. Hyunjin poses with elements associated with the season, including Christmas trees, snow, and stick sparkles.
Debuting the campaign on Instagram, Donatella Versace shared, "I wanted to celebrate joy with this Holiday campaign — the joy of the season and being surrounded by those we love. I am thrilled Hyunjin has become part of our Versace family." The artistic director also captioned the first released image with a sweet message to Hyunjin, "I love your energy and the joyful spirit you bring to these images, @hynjinnnn 🤍," she wrote.
Hyunjin's Wishlist
In the campaign's main still, Hyunjin appears decked out in Versace's finest — a cotton poplin shirt and cotton chino paired with exclusive pieces from the Holiday collection. His chic khaki get-up allows Dario Maglionico's signature print (The Barroco) to pop on a pair of Odissea Trainers and the Athena Mini Tote Bag — the main product of the campaign. Bestowing elegance, a handful of gold rings, necklaces, and earrings add extra holiday warmth.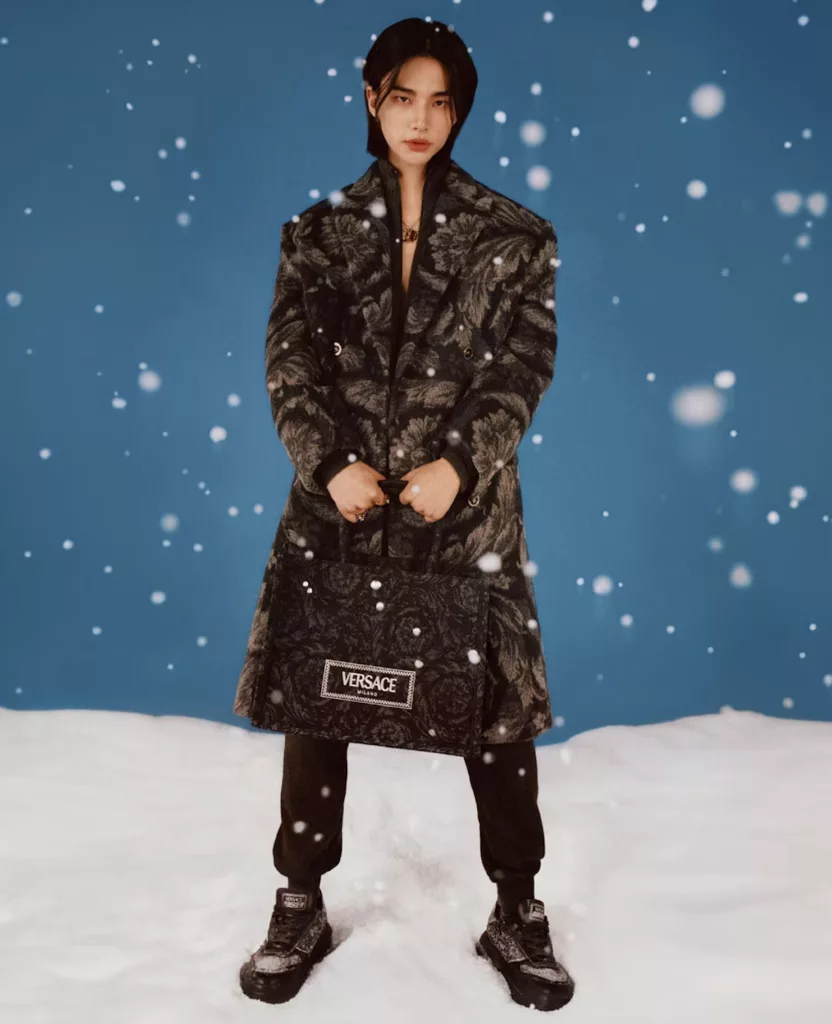 Additional images show Hyunjin in tailored black looks and statement outerwear. For the campaign, the K-pop star also shared his Holiday Wishlist, which includes items emblazoned with the Barroco print such as sleepwear, knitwear, and Versace's newest it bag, the Anthena.
Check out Hyunjin's full wishlist below: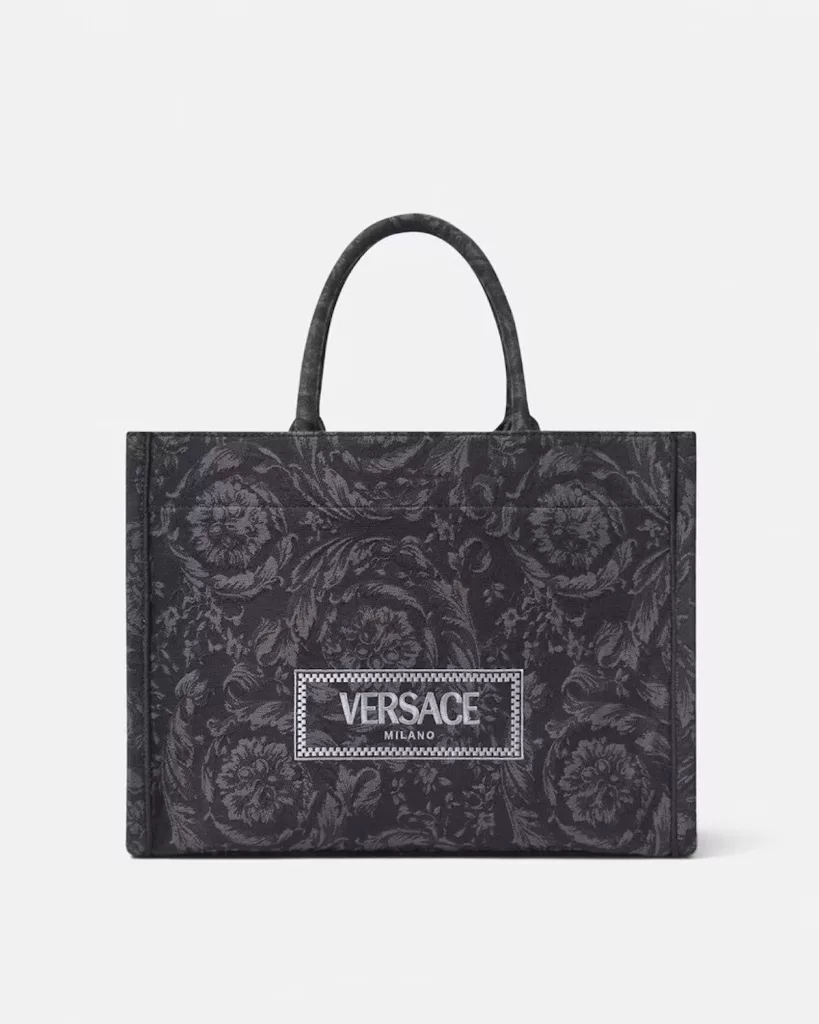 Versace
Barocco Athena Tote Bag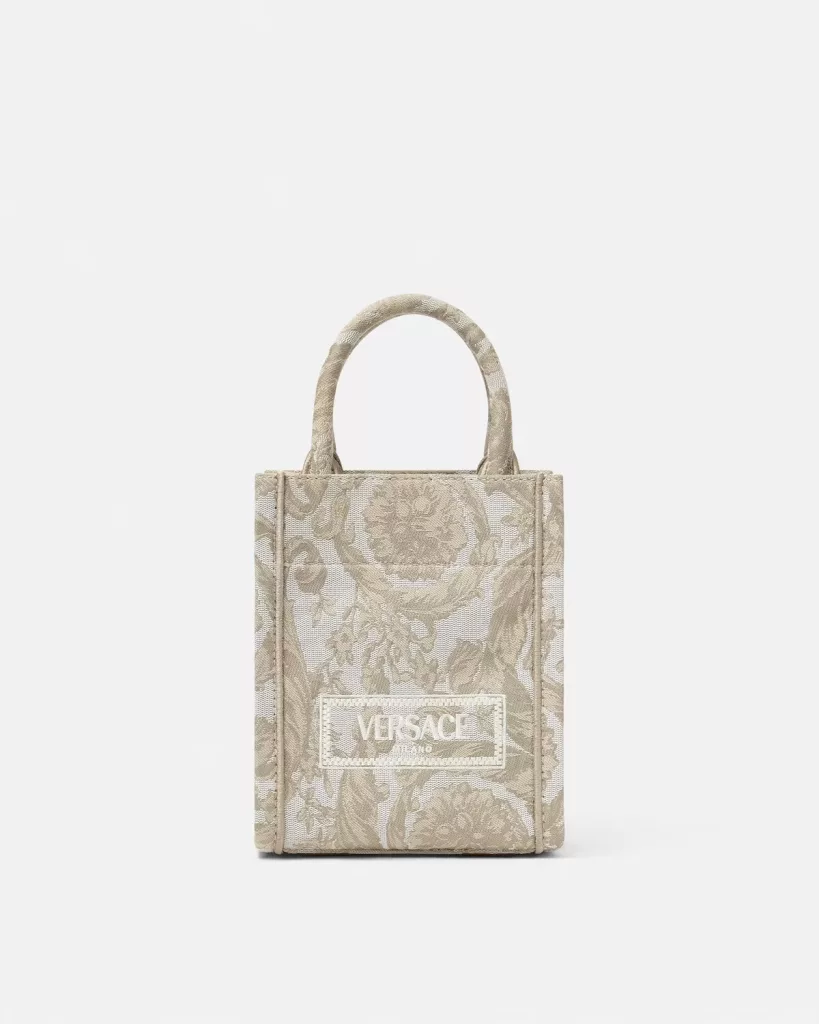 Versace
Barocco Athena Mini Tote Bag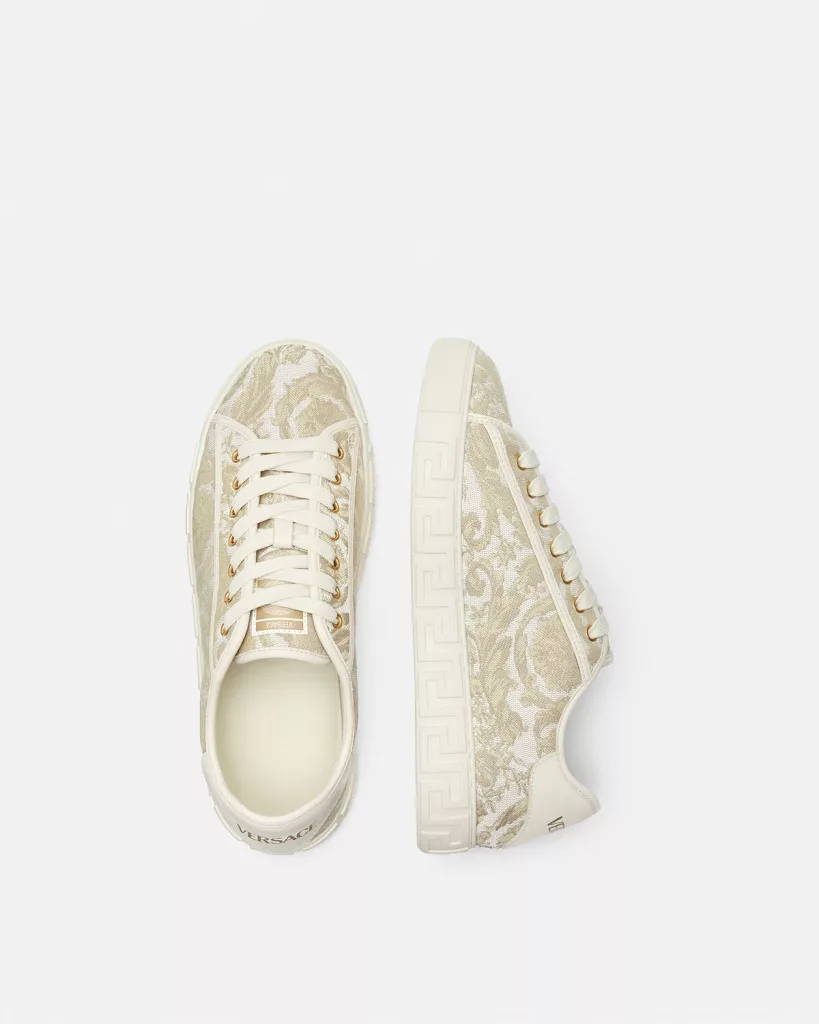 Versace
Barocco Greca Sneakers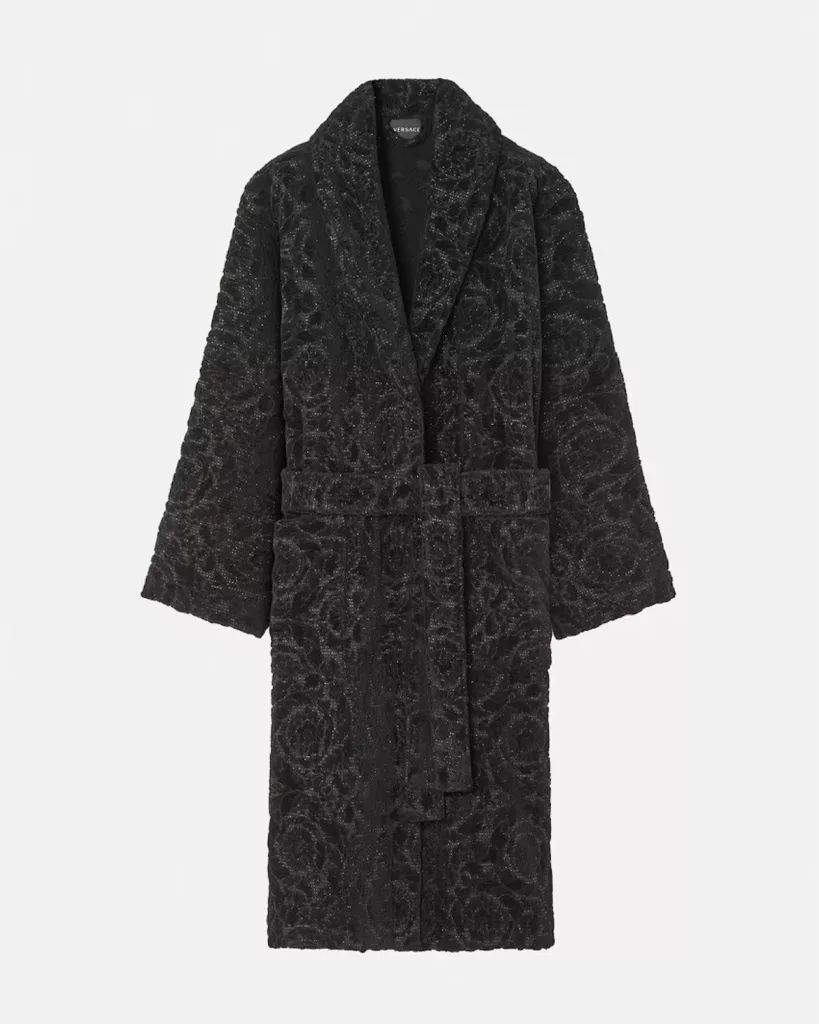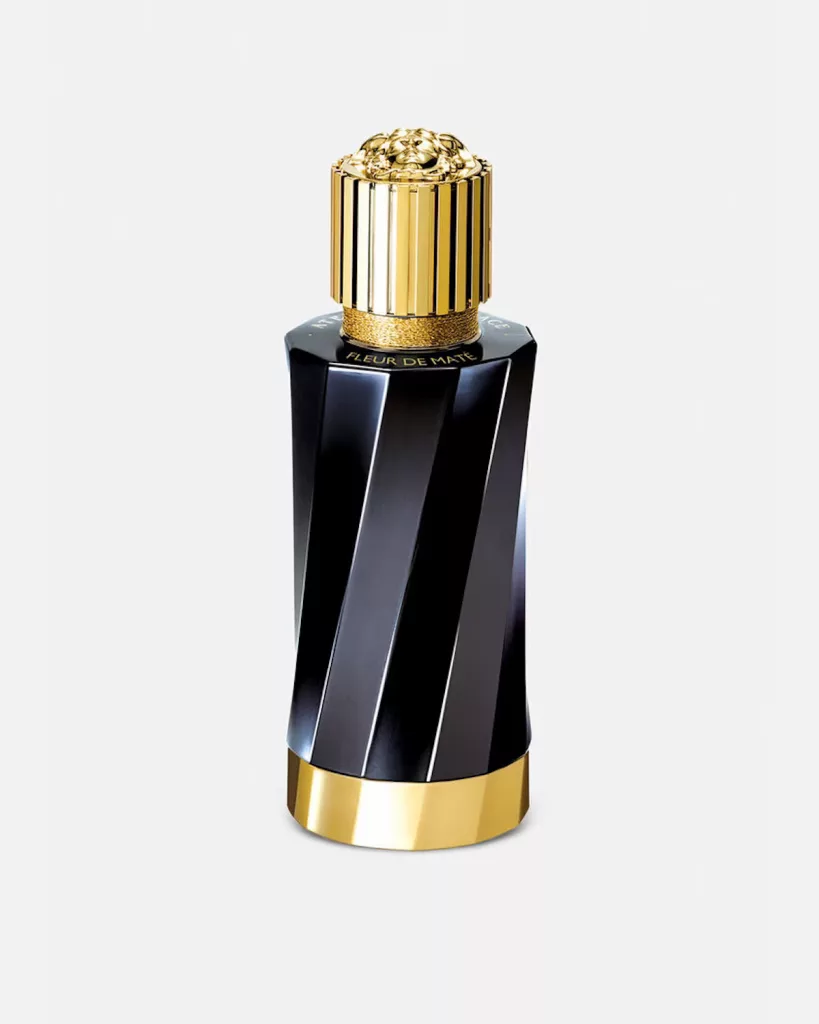 Versace
Fleur de Maté EDP 100 ml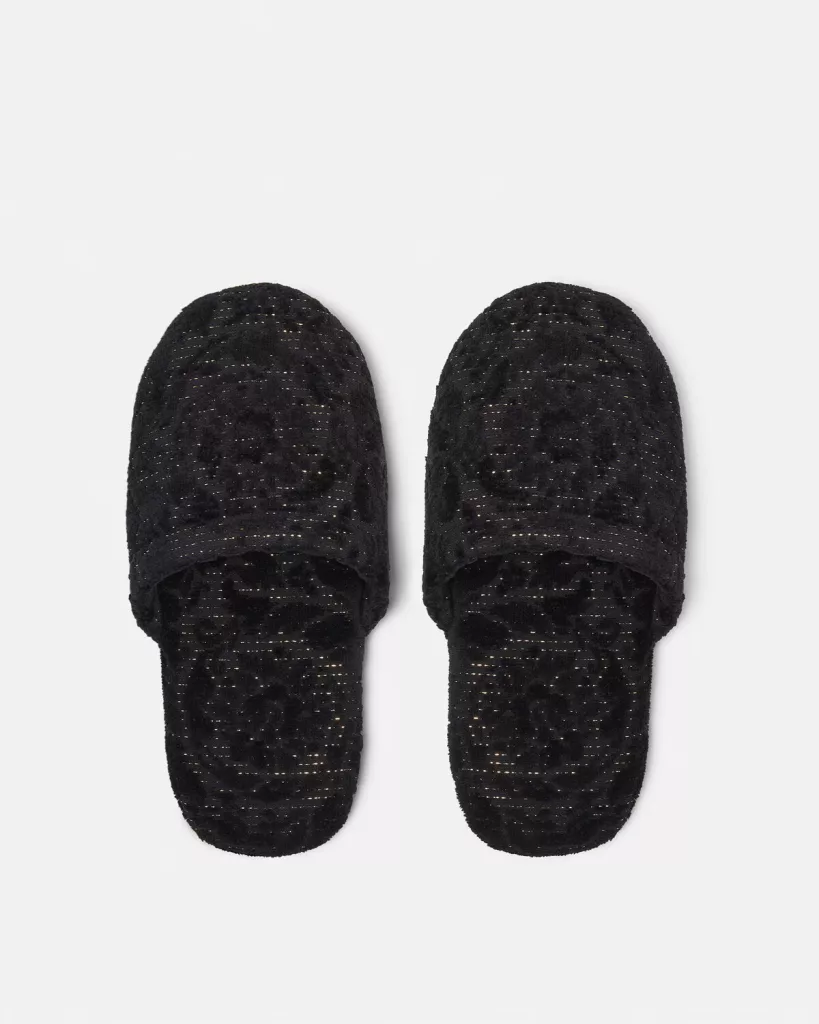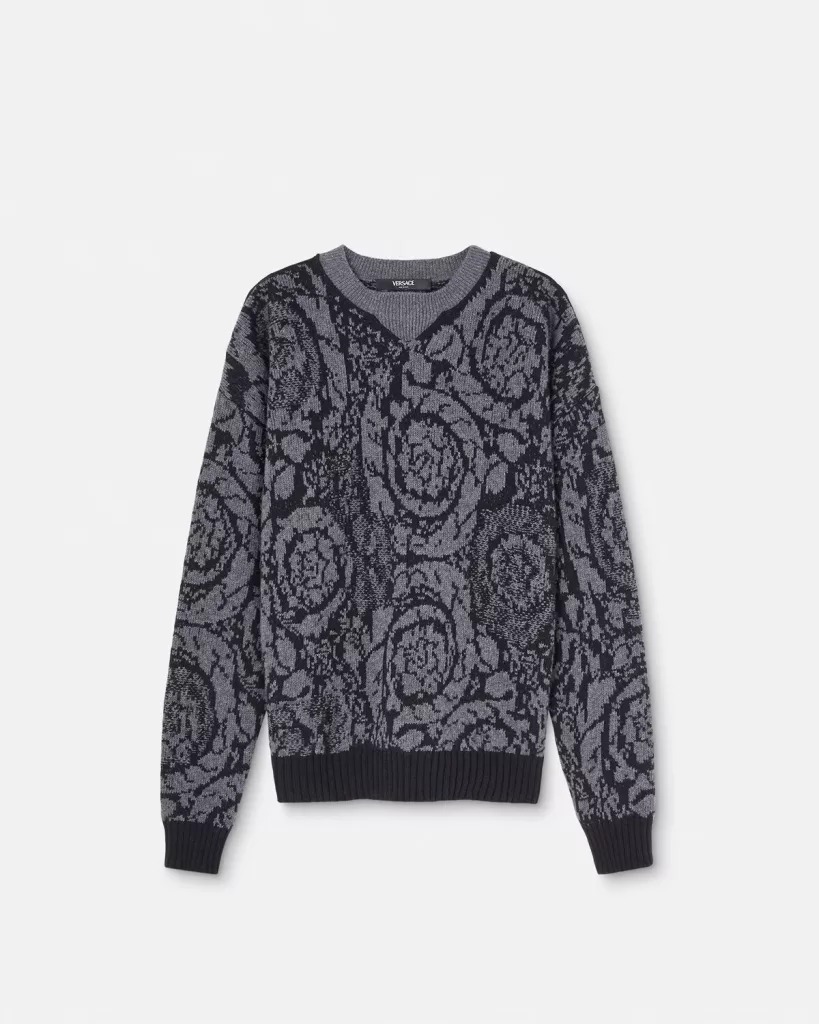 Versace
Barocco Knit Sweater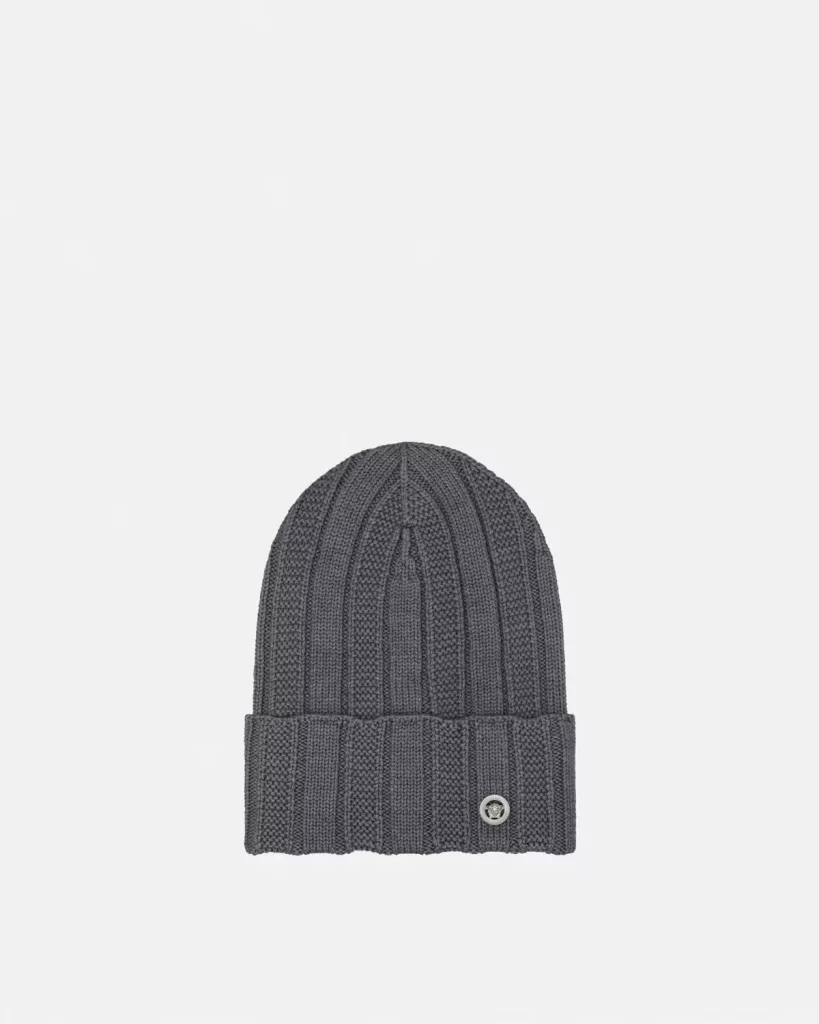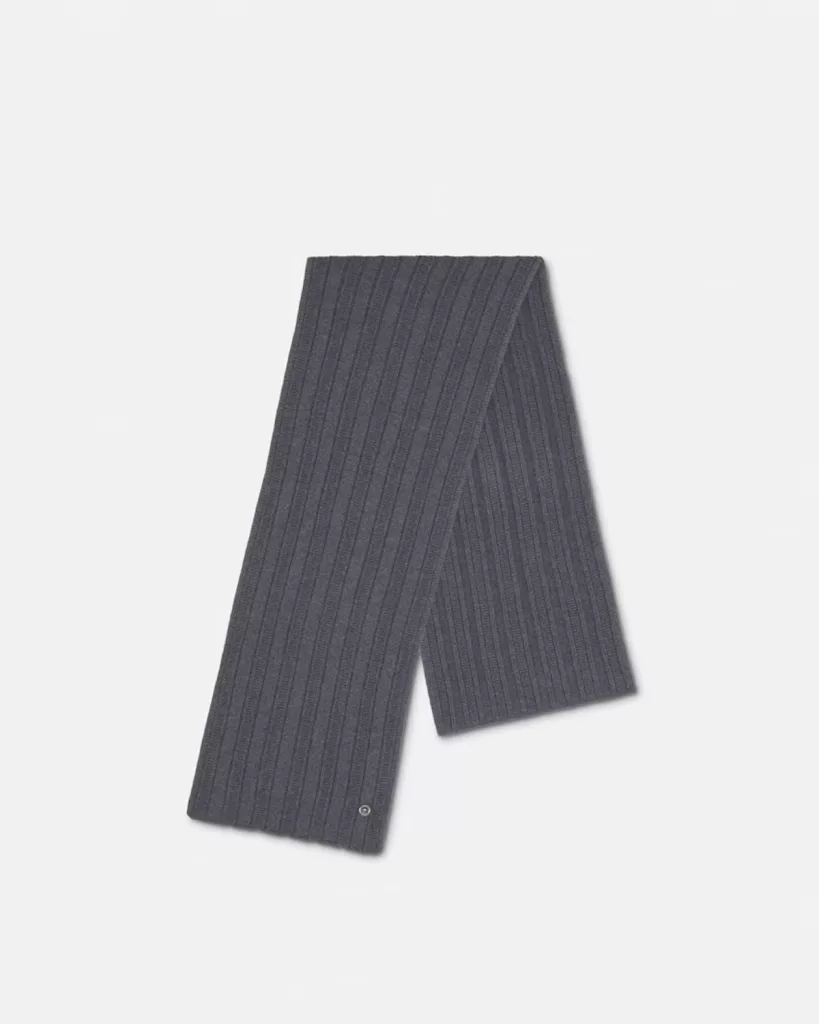 Versace
Medusa Wool Ribbed Scarf
Versace
Medusa Biggie Sunglasses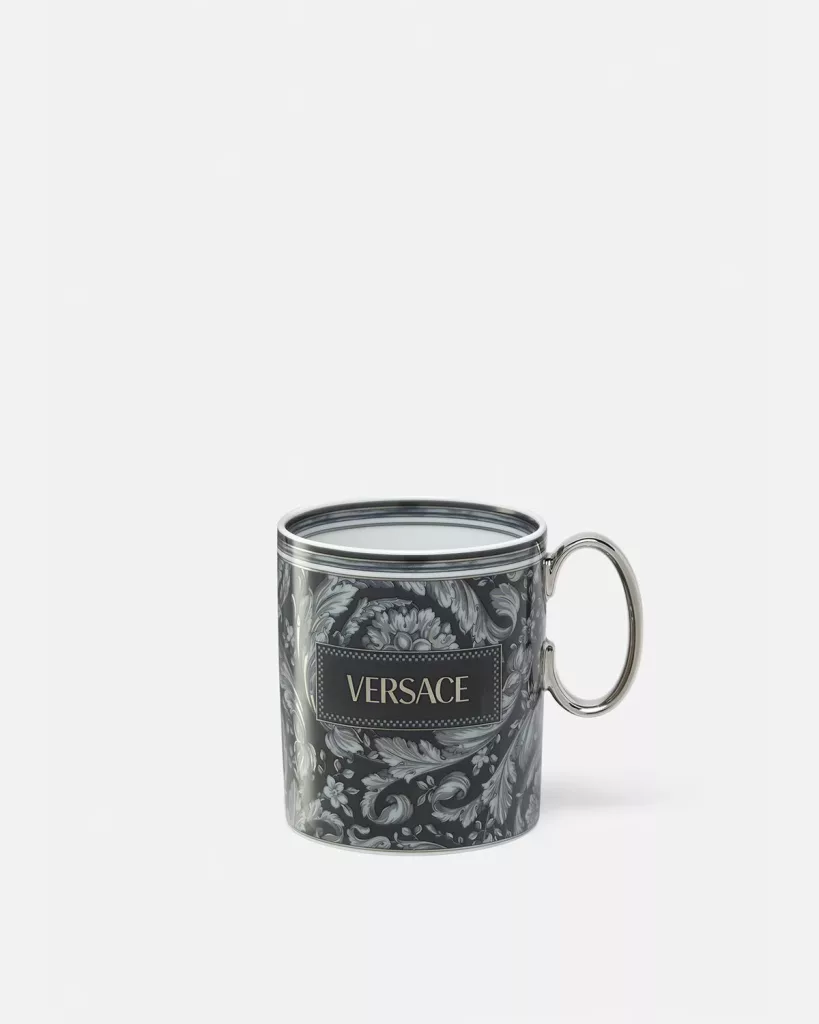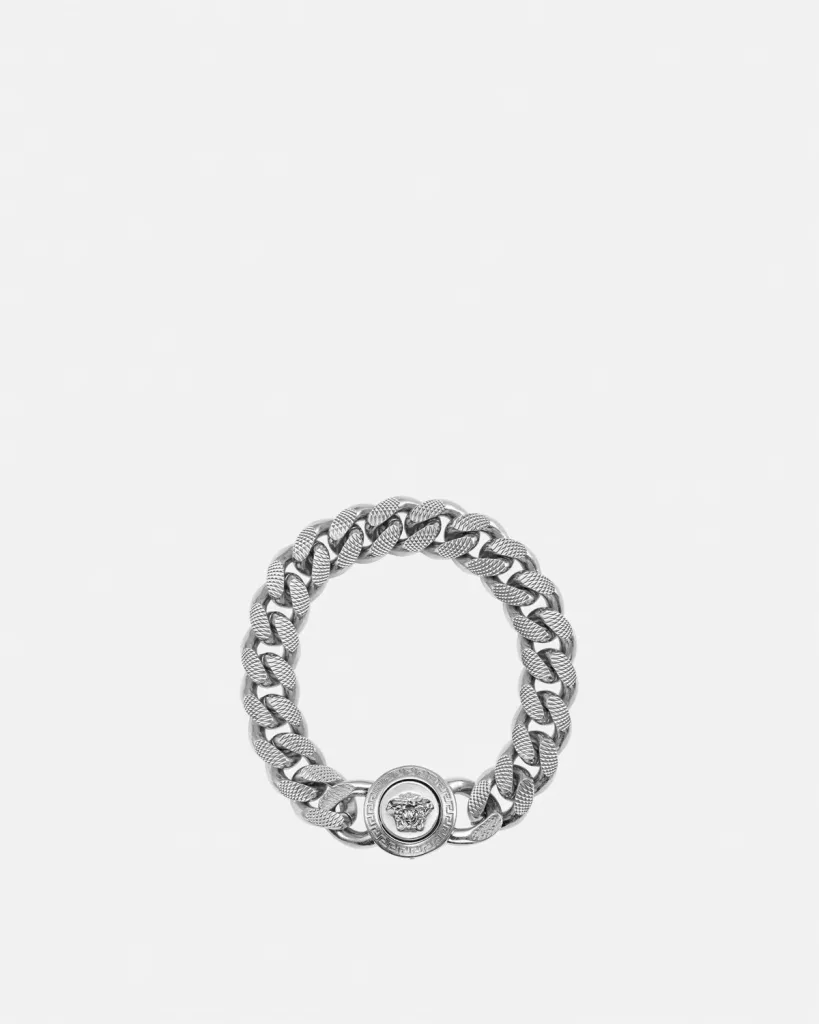 Versace
Medusa Chain Bracelet
Versace x Hyunjin
Although this is the first time Hyunjin fronts a Versace campaign, this isn't his first ride with the fashion house. The vocalist has rightfully become a fixture at brand events. Back in May, British singer Dua Lipa presented her custom Versace collection during the Cannes Film Festival, with a handful of A-listers in attendance. For the occasion, Hyunjin exemplified Riviera elegance sitting front row with Troye Sivan and Manu Ríos.
Hyunjin has since sported the brand at concerts, red carpets, and events, including the 2023 MTV VMAs and the recent opening of the Versace Tokyo boutique. 
Versace in Pop Culture
Throughout the years, Versace has maintained strong ties with the world of music. Thanks to the late Gianni Versace, who established close friendships with global stars, and Donatella Versace, whose music affinities even took her to dip her toes into music journalism; the Italian brand has been deeply influenced by pop culture.
Long before it became a standard for fashion brands, Versace was already tapping important names in the music landscape to star in seasonal campaigns and special collaborations. And the label's creative directors have continuously kept their fingers on the pulse of the industry.
In the '90s, when the world's biggest heartthrobs were rock stars, Gianni Versace selected Jon Bon Jovi to be at the forefront of Versace's Spring Summer 1996 campaign. The designer was also ahead of his time when it came to embracing the rap scene. In 1995, he invited Tupac Shakur to model on the runway of his Fall Winter 1996 show.
Honoring the brand's heritage, Donatella Versace continued this tradition in the early aughts and forward, collaborating with the likes of Christina Aguilera, Bruno Mars, and Dua Lipa. Now, Versace is taking another step toward pop culture domination, enlisting the help of K-pop stars — a marketing strategy that thus far has proven to be successful for other fashion powerhouses. 
Hyunjin is not the only Stray Kids member making waves in the world of fashion. Check out how Felix made a case for leather pants at the Louis Vuitton Spring Summer 2024 show here. 
All products featured on EnVi are independently selected by our editors. However, we may earn a commission from qualifiying purchases.