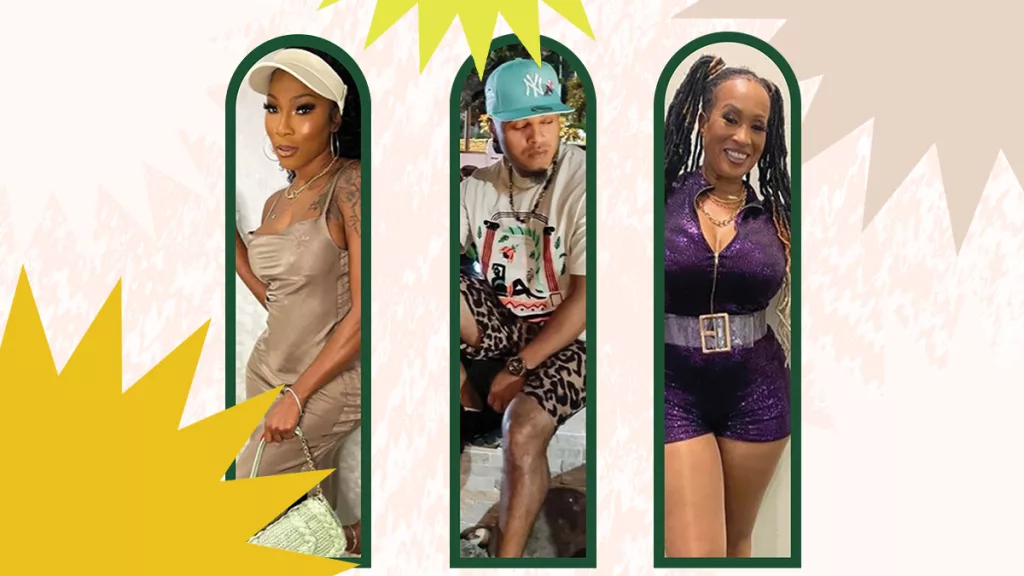 Soca is the soundtrack of Caribbean culture; it tells the stories of vibrant, innovative people made whole in their diversity. Rhythmic, infectious and liberating, the spirit of soca is freedom – freedom to sing, to dance, to be, no matter the circumstances.
The Story of Soca
As a genre, soca has its roots in 1970s Trinidad and Tobago and is the brainchild of calypsonian Garfield "Lord Shorty" Blackman. Lord Shorty coined the term "soca" in 1975, an abbreviation of what he called "the soul of calypso." Soca became the name of Lord Shorty's fusion of elements of Afro-Caribbean calypso and East Indian rhythms, a reflection of the ethnic diversity of his homeland. Early experimentations like Lord Shorty's "Endless Vibrations" traded in calypso's social commentary for groovier beats and faster tempos. Super Blue ushered in the "jump and wave" culture, now synonymous with festivals across the Caribbean, further solidifying the young genre with 1991's "Get Something and Wave." A genre defined by its ability to absorb a variety of musical influences without losing its essence, "calypso's young, teenaged bad son" gradually took over the region's airwaves, and the rest is history.
By the Caribbean, for the World
These days, soca is as diverse as the people who make it, spanning from Trinidad and Tobago's chutney and Grenada's jab jab to Dominica's bouyon and Barbados' bashment. Trinidad and Tobago's Machel Montano has long been the genre's figurehead, and crossover hits like Bunji Garlin's "Differentology" and Kes the Band's "Hello" have opened doors to the international market. The genre is constantly evolving, and with it, its countless creators. Whether it's lifting spirits, easing frustration, or a simple celebration, there's a soca song for every occasion. With summer upon us, there's no better time to get to know some of the genre's best. Here are six soca artists from across the region worth adding to your summer playlist.
Ricardo Drue – Antigua and Barbuda
A talented vocalist, dancer, and songwriter, Ricardo Drue has all the makings of a star. With a musical background ranging from reggae to R&B and hip-hop, Drue's performances have earned him a strong following across the Caribbean and much of North America. His career as an entertainer began in Florida, where he and three friends joined forces to create the band Crossovah. As lead singer, Drue has opened for Jeffrey Osbourne, Sean Kingston and Mario, among many others.
Drue struck out solo in 2010, quickly gaining popularity with sing-along hits like "Bet" and "Vagabond," which won him the International Groovy Soca Monarch competition in 2015. With party favorites like "ID (Stamp Yuh Name)" and "Professional," he has since established himself as a staple of festival music across the region, performing alongside soca greats including Blaxx.
Formation Recommends: Weak, I Got You, Homesick, Dear Beloved
Alison Hinds – Barbados
Aptly dubbed "the Queen of Soca," Barbados' Alison Hinds boasts a legacy few can rival. Known for her high energy and trailblazing career, Hinds is one of the most respected soca artists worldwide, and at 52 years old shows no signs of stopping.
A pioneer in her own right, Hinds helped set the standard for women's participation in soca music. Hinds was the first female soca artist to win Barbados' annual Party Monarch and Road March titles. In 2005, she recorded the female empowerment anthem "Roll It Gal," her most influential hit to date. Referencing the dance moves typical of Caribbean parties, the lyrics call attention to women's autonomy, freedom, and self-worth.
Hinds is widely known for her dedication to embracing and showcasing the diversity of Caribbean culture. As a soloist, she has collaborated with many artists, including Shaggy and Jah Cure. An undisputed master of her craft, Hinds is living proof of women's irrefutable impact on soca music, paving the way for emerging female soca artists across the region.
Formation Recommends: Togetherness, West Indian, Go Gal
Mr. Killa – Grenada
Born Hollice Mapp, this electrifying entertainer has put his country on the map with "mash-up" tunes and energetic performances. He rose to national prominence with "Thunder Rags" in 2004, winning Grenada's Soca Monarch competition. Amid increasing local success, his shoutout to plus-sized women, "Rolly Polly" went viral in 2014, catapulting him into regional fame. Known for his entertaining on-stage antics and impressive crowd control, Mr. Killa wreaked havoc with 2019's "Run Wid It." As per the song's instructions, the high-energy track had crowds across the region grabbing and running with anything in sight.
Mr. Killa's contribution to soca dabbles in many genres, including EDM, dancehall, and country, but stays true to its Grenadian roots. He has taken the genre far beyond Caribbean shores, headlining and performing in Europe, Latin America, and as far as China. In 2021, he was recruited by PeacockTV to create the theme song for the reality show Real Housewives Ultimate Girls Trip (2021).
These days, Mr. Killa is searching for new ways to take soca international, exploring afro-pop and dancehall through numerous upcoming collabs. This explains his sentiments in 2019: "We have to take soca to the world stage as the next Caribbean music to gain international recognition – just as reggae did. We need to go for a Grammy!"
Formation Recommends: Sugar Pot, When We Reach, Fever, Oil It
Teddyson John – Saint Lucia
Known for his conscious lyrics and musical proficiency, Teddyson "Teddy" John is a must-add to your soca playlist. John entered the Saint Lucian soca scene in 2007, winning the inaugural St. Lucian Groovy Soca Monarch competition. After taking up music full-time in 2012, John became the first St. Lucian artiste to surpass a million views on YouTube with his 2015 single "Allez."
An accomplished musician, John experiments with soca, jazz, R&B, and gospel to establish his signature groovy sound. His songs' lyrics often incorporate St. Lucian "patwa" (patois), the singer's native creole. It's this musical versatility that sent John international, performing with the likes of Patti Labelle, Ne-Yo, and Bebe Winans.
In November 2020, John released Caribbean Moscato alongside his band TJ Project. The live acoustic album features some of John's biggest hits, including 2019's "Vent," instrumentals, and spoken word. The project sought to find soca's place in a world turned upside down by COVID-19. "It has caused us to search deeper…what does soca sound like without a Carnival?" he asked. Given how important music and community are to Caribbean identity, it's a valid question, and John is one of many seeking the answer.
Formation Recommends: Howdy, Happy Life
Patrice Roberts – Trinidad and Tobago
Known for her striking voice, powerful stage presence, and excellent fashion sense, Patrice "Patsy" Roberts is a force to be reckoned with. Her latest hit "Mind My Business" took over TikTok and Instagram reels, grabbing the attention of celebrities including TLC's Chilli and Destiny's Child's Michelle Williams. With almost twenty years in the soca game, however, Roberts has long established her place in soca royalty.
The Trinidadian soca songstress rose to local fame in 2005 with "The Islands," a collaboration with her second cousin, fellow soca star Bunji Garlin. In 2006, Roberts, alongside Machel Montano and the band Xtatik, won Trinidad and Tobago's Carnival Road March with "Band of D Year (B.O.D.Y.)," the youngest woman to ever do so. Ever since, Roberts has displayed remarkable consistency with hits like "A Little Wine" and "Like It Hot," as well as many notable collaborations. In 2017, Roberts released "Big Girl Now," an ode to her growth as an artist and individual.
Roberts is the most-streamed female soca artist in the Caribbean and has performed in cities across the globe, including New York, Toronto, and Dallas. Blending her passion for music with empowering women everywhere, Roberts says she is "hell-bent on breaking barriers" leaving fans eagerly awaiting her next move.
Formation Recommends: Carry On, Tender, Into You
Skinny Fabulous – St. Vincent and the Grenadines
Nonstop energy, powerful performances, and chant-worthy tunes are the defining qualities of Vincentian megastar Skinny Fabulous. He was born Gamal Doyle, with his stage name paying homage to his small but incredibly powerful frame. An internationally acclaimed performer, Skinny has been making the soca genre his own since 2005. In 2008, he copped the first of his five St. Vincent Soca Monarch titles with "Head Bad." In 2019, he became the first non-Trinidadian to win that country's Road March competition with "Famalay," alongside Bunji Garlin and Machel Montano. The catchy, high-energy anthem of Caribbean unity went on to cop the top spot of the iTunes Reggae Chart, briefly replacing Bob Marley's "Three Little Birds."
Pushing the boundaries of Caribbean music, Skinny came to the fore with a unique combination of soca melodies and Jamaican dancehall. His discography spans dancehall, groovy, and power soca, featuring hits like "Watch Thing," "Lights Go Down" and "Up and Up."
For Skinny, nicknamed "135 Pounds of Musical Madness," the stage is his playground. He has mastered the art of commanding a crowd, with his guttural, distinctive voice captivating audiences across the Caribbean and as far as Europe. A small-island man with big energy, Skinny continues to take over the regional entertainment circuit, blazing trails in his wake.
Formation Recommends: BTW (Behaving the Worst), Push Back, Too Damn Wicked
Soca, the Soundtrack of Freedom
Soca brings people from all walks of life together under one sound: freedom. Whether you're a seasoned bacchanalist or completely new to the genre, in soca, you'll find a home. Wide in scope and rich in history, it is the music of a region punching far above its weight, despite its small size. The artists mentioned here are only six of the dozens of talented Caribbean people waving the banner high for the culture. Proud and determined, they create, reinvent and propel soca forward, never losing what makes the genre what it is. Soca is here to prove a point – and in true Caribbean fashion, there will be no backing down.
Want to discover more musicians? Check out these five black artists for your summer celebration soundtrack here.