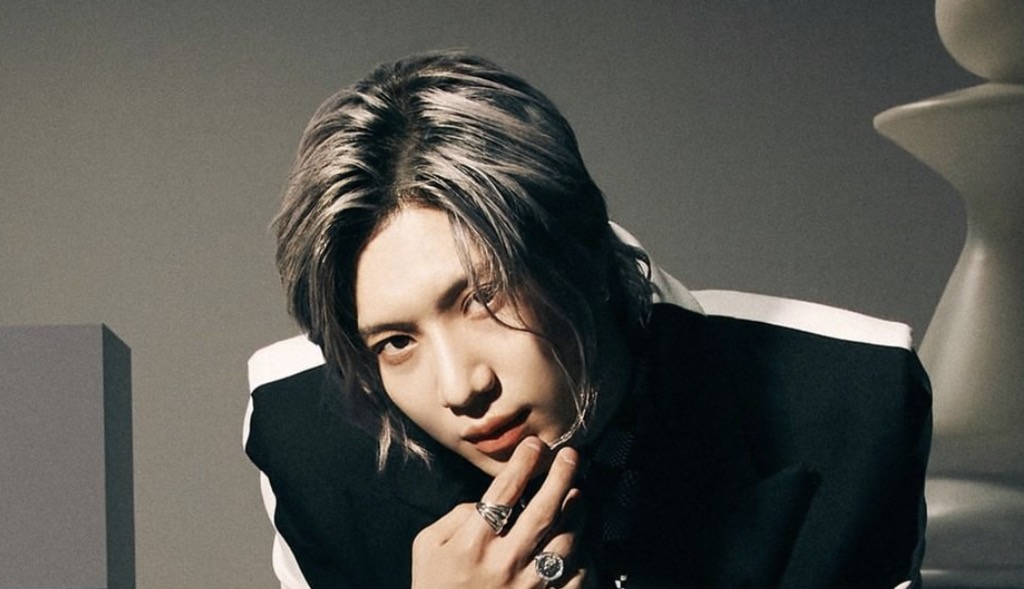 By Arushi Tandon | @arushiwrites
SM Entertainment's star quintet SHINee has been in the scene for quite some time now. Notably, SHINee's Taemin has been making waves as a soloist since 2014 when he released his first mini-album Ace. The 27-year-old has consistently been known to experiment with genres of music and explore different styles of dance with every new release since. Advice, his latest release, adds to an already exemplary series of records with an experimental yet smoothly executed sound.
The music video of the title track "Advice," named after the album, released today at 6 pm KST. It is an intermingling of heavy symbolism and visuals that are both graphically alluring and aesthetically pleasing. The video has a gloomy blue-toned overcast to it that feels intentional, considering the theme of the song when listening to the lyrics.
Taemin expresses wanting to break free from a shell he is being forced into with the lyrics The more you try to trap me / I'll go off the rails so take a good look. The song itself has classical music undertones to it juxtaposed with more modern jazz and R&B-based sounds. There is a continuous piano playing in the background as the song ebbs and flows. Taemin's incredible dance skills are showcased well in a groovy yet intricately choreographed piece for "Advice" too.
"Advice" as a song is very different from any of Taemin's older title tracks in his solo work. The lyrics and cinematography are a lot more jarring too, yet it all comes together perfectly to give us an engrossing three-minute twenty-four-second music video.
Following the title track on the album is "Light," a more electronic song with an R&B-infused deep house element to it. It is quite reminiscent of some of Taemin's older work with his second full album Move in 2017. Move had three songs with a major deep house influence to them including the title track "Move" along with "Crazy 4 U" and "Heart Stop (feat. Red Velvet's Seulgi)."
Next comes "If I could tell you" on the album. This was a highly anticipated song because it features Girls Generation's member and soloist Taeyeon. The seemingly upbeat ballad is a softer R&B track that complements both the vocalists' voices really well as they harmonize in the second chorus together.
"Strings" then comes in with a strong bass guitar and Taemin's vocals follow. This is definitely the most jazz-sounding song Taemin and it seems to have worked well for him. The song has a seductive sound with a chorus of drums and bass accompanying his smooth vocals.
Last on this album comes "SAD KIDS," a sequel to Taemin's "2 KIDS," which was a pre-release single and B-side for his full-length album Never Gonna Dance Again: Act 1 last year. The song has a similar guitar-based R&B sound to it like its predecessor, but "SAD KIDS" sounds a lot more conclusive. The chorus' lyrics are pretty evident of this as he sings We're just sad kids getting lost / I can't move / Children who grew up day by day. 
Taemin's growth as an artist is pretty discernible with Advice as he waltzes his way into newer, unexplored genres and gives us a truly engaging record before his mandatory enlistment. Taemin had his solo BEYOND LIVE concert "N.G.D.A (Never Gonna Dance Again)" earlier this month where he talked about his enlistment period and reassured fans with, "We have a lot of memories and time to make in the future, so don't be too sad."
You can listen to Advice here on Spotify and Apple Music as you prepare to bid him adieu before the end of this month!
Looking for more SHINee content? Check out their latest comeback with Don't Call Me!
Thumbnail Courtesy of SM Entertainment