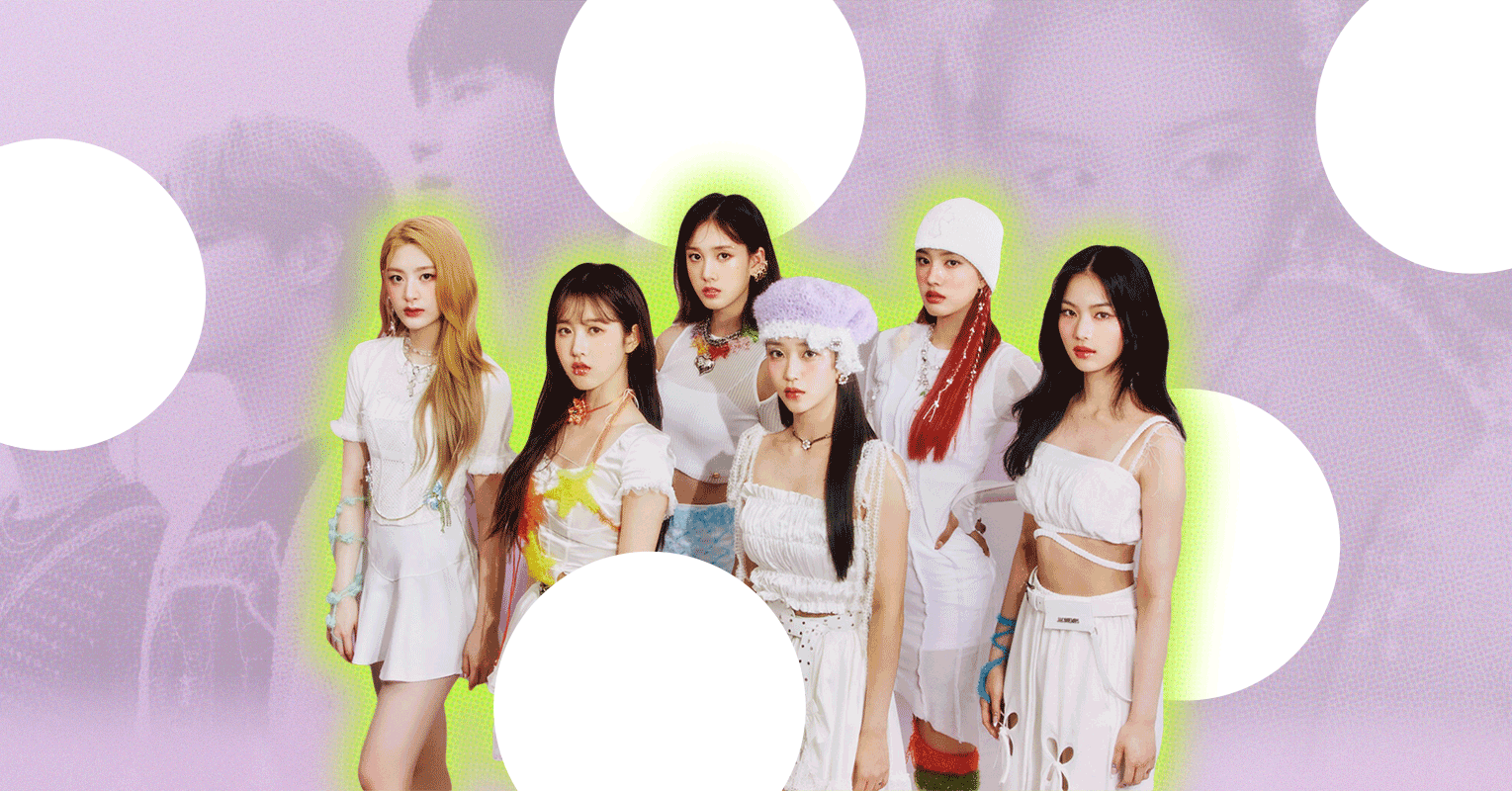 Like most months for K-pop stans, July was a tough act to keep up with. The month was booming with releases from new and familiar faces alike, making it too easy for fans to fill their playlists up. Here are some of Team EnVi's top picks for the month.
CHUNG HA Sparkles Under the Sea
The sparkling soloist made her much-awaited comeback with her second full album, Bare & Rare. It's been more than a year since CHUNG HA took the stage, so her lead single "Sparkling" marked her return to active promotions. The title track is a bright and upbeat synth-pop song, making it an ideal summer bop candidate. With trap-like beats, twinkling touches, and melodic vocals, listeners can't help but feel a glittery feeling as they listen to "Sparkling."
Speaking of summer, choosing an underwater theme reminiscent of mermaids for the music video was an apt choice. The vivid visuals and color palette undeniably served to complement the song's dreamy melodies.
In its entirety, "Sparkling" signifies a change in direction for CHUNG HA, and this shift has been evident in Bare & Rare as a whole. All eight songs were co-written and co-produced by CHUNG HA herself, further showing the singer's artistic prowess. Outside her growth as a soloist, collaboration was also a key point for this release, if "Crazy Like You" featuring 88rising labelmate Bibi is anything to go by.
STAYC Needs Love From a Beautiful Monster
The STAYC girls are back, and so is their iconic catchphrase. "Beautiful Monster" starts with a very missed "STAYC girls, it's going down," but that's where the familiarity ends. It comes as no surprise that SWITH (their fans) expect high-teen, high-energy songs from the sextet because that's what they've grown used to. However, STAYC did a 180 this time around, and fans certainly can't say it's unwelcome.
"Beautiful Monster" is much more melodramatic than the STAYC SWITH have come to know. The music video makes this clear, with the general aesthetic being best described as dark cottagecore, a far cry from usual summer concepts. Don't be mistaken, though: summer is still very much alive and well in their single album's b-sides. "Beautiful Monster" is rooted in a guitar-heavy melody, with hints of electronic pop finding their way in the chorus. Lyrically, the girl group's latest title track also seems uncharacteristic when looking at their past lead singles. Here, STAYC sings about a cold lover that both hurts and heals—making them equal parts beautiful and monstrous.
Go Down Memory Lane on a Rainy Day With NCT U
The third installment of NCT LAB, the behemoth group's take on an SM Station series, brings us an unexpected combination. To be fair, though, the unexpected was to be expected, as new combinations were one of the project's goals. "Rain Day" is a single from an NCT U unit composed of Taeil, Kun, and Yangyang, co-written and co-produced by Kun himself.
While the song's title evokes differing imagery at first glance, "Rain Day" is a jam for warm, cozy summers. It is a medium-tempo R&B song built on sweet melodies that bring the best out of the trio's harmonious vocals. Also, it's worth noting that "Rain Day" is sung completely in English, allowing international fans to more directly feel the wistful, reminiscent vibe the song hopes to convey.
The same energy seeps through the single's music video, where NCTzens can see the members on one fine summer day. They're hanging out with friends, doting on an adorable corgi, and playing in the rain. Talk about immersive, which may as well be the best way to describe this carefully curated musical experience. Because of the song's deep connection to the members, especially Kun, who's extensively worked on the single, "Rain Day" received some more spotlight through a Music Space episode in The NCT Show.
NewJeans Are Here for Your Attention
What's a month for a K-pop stan without surprises? This much proves to be true in the unexpected but highly anticipated debut of NewJeans, ADOR's newest girl group. With ADOR as a sub-label of HYBE, fans of the parent company's artists have been patiently waiting for the quintet's debut. Despite prior anticipation, it's safe to say that no one expected to hear and see three new singles in a span of a week—without the usual teaser snippets, mind you.
NewJeans' first drop came in the form of "Attention," a single all too reminiscent of 2000s R&B. Due to its R&B roots, highlighted vocal prowess comes as no surprise. The song's relatively simpler structure lets listeners feel the no-nonsense groove and enjoy the girls' vocal harmonies.
Because NewJeans is yet another act whose creative direction is managed by notable industry figure Min Hee-jin, it's almost mandatory to talk about concepts and visuals. Serving Y2K at its finest, NewJeans has found a way to seamlessly bring the old-school and modern together. After all, they're teens to the core, so the "Attention" music video does a good job at capturing youth: clandestine bar-hopping, lively gig-watching, and cute boy spotting all included.
aespa Bring the Girls Out
As a mainstay in EnVi roundups and releases, it shouldn't be surprising that aespa's highly anticipated comeback is wrapping this list up. Notable names such as Ryan Jhun, Hitmanic, Rodnae Bell, and PJ Ljung, alongside SM figurehead Yoo Young-jin himself teamed up to produce title track "Girls."
The lead single is the epitome of SMP (SM Production), with its chanted refrains and powerful synths. "Girls" possesses a certain aenergy that makes it an exhilarating pop dance song with piercing vocals and the much-awaited defeat of the Black Mamba.
Speaking of the Black Mamba, "Girls" marks a deeper plunge into the metaverse, with the MV alluding to a new chapter upon the Black Mamba's demise. Beyond the lore, fans also get a visual delight built on modern cityscapes and intricate serpentine images.
Still want to catch up on more July releases? Check out our reviews on j-hope and SEVENTEEN's latest drops!